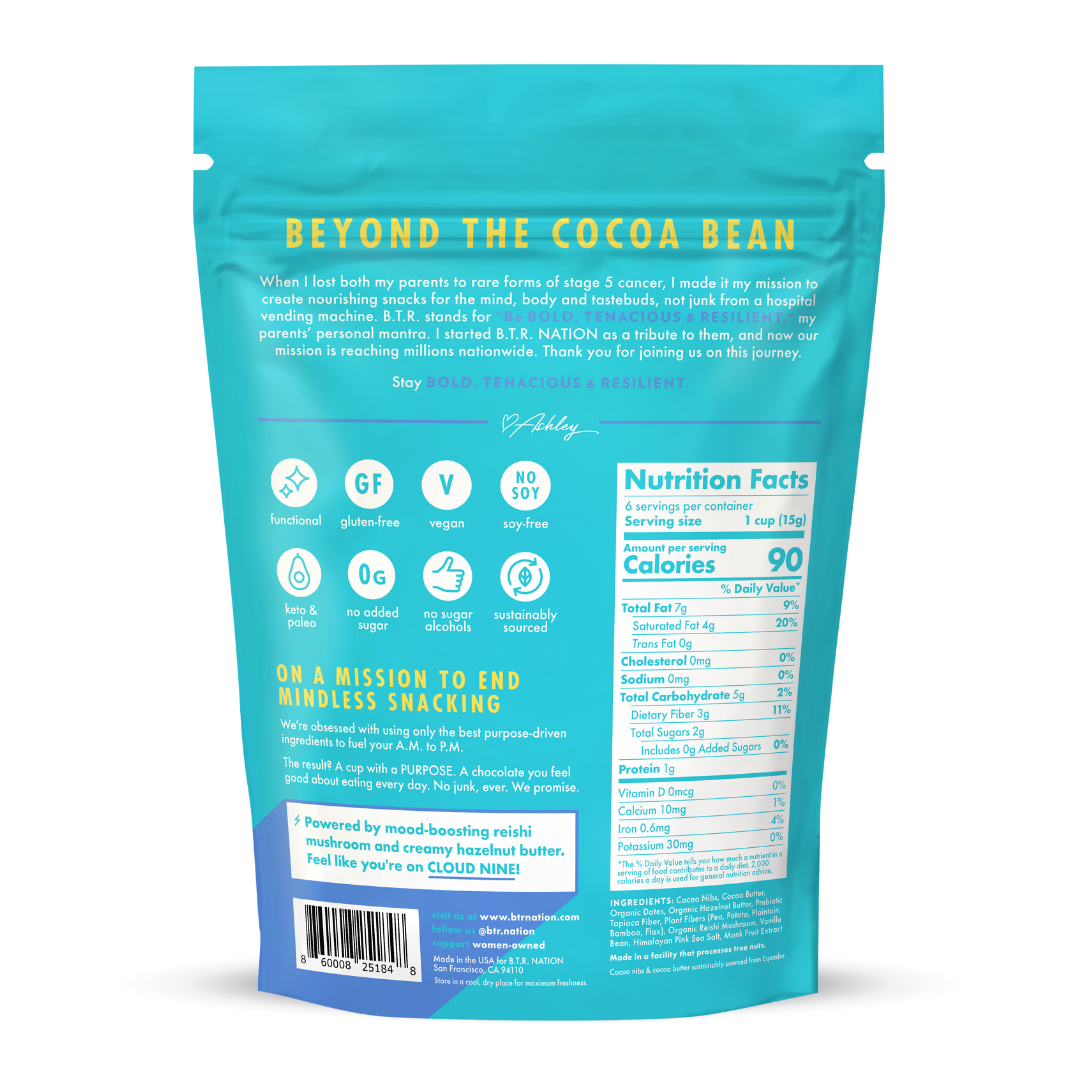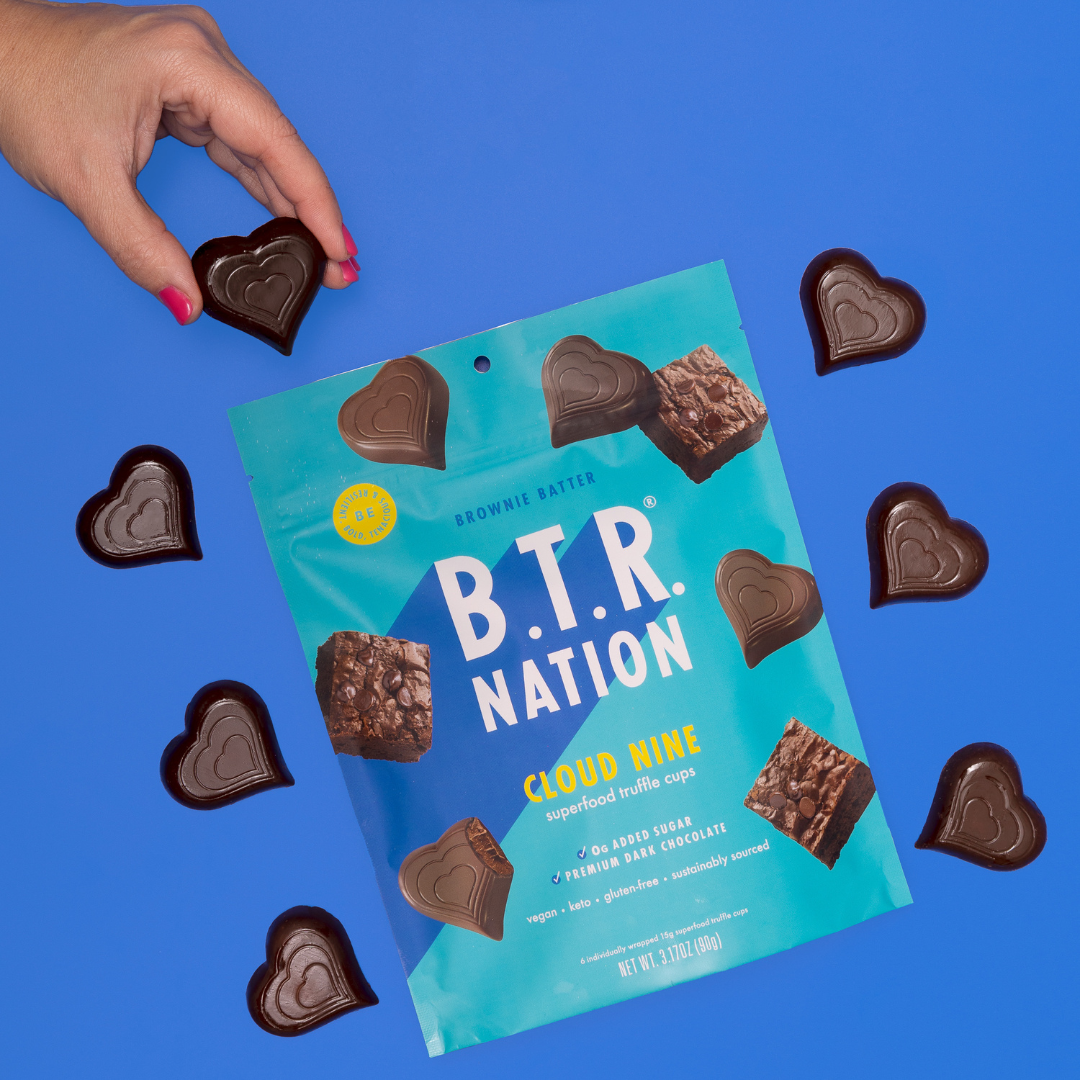 She's rich. She's decadent. She'll transport you. Feel like your on cloud nine with every bite! TASTES LIKE: a chocolate covered brownie. BOOSTED WITH: organic reishi mushroom & roasted hazelnuts. NO ADDED SUGAR: 2g total, 90 calories per cup; naturally sweetened w. dates & a hint of monkfruit. SUSTAINABLY & ETHICALLY SOURCED CACAO: from small family farms in Ecuador.
Ingredients
Cacao nibs, cocoa butter, organic dates, organic hazelnut butter, prebiotic tapioca fiber, plant fibers (pea, potato, plantain, bamboo, flax), organic reishi mushroom, vanilla bean, Himalayan pink sea salt, monk fruit extract.
Attention
Please note that safety is our main priority. We require all brand partners to participate in recurrent verification processes to confirm existing information and actively report any updates to ingredients and/or production facilities. Please be sure to double check for certifications that satisfy your requirements, and read the product's label when you receive it, adhering to the manufacturer's guidelines.
Brownie Batter CLOUD Nine Superfood Truffle Cups
Regular price
Sale price
$12.99
Unit price
per
Save 10% by subscribing to a monthly refresh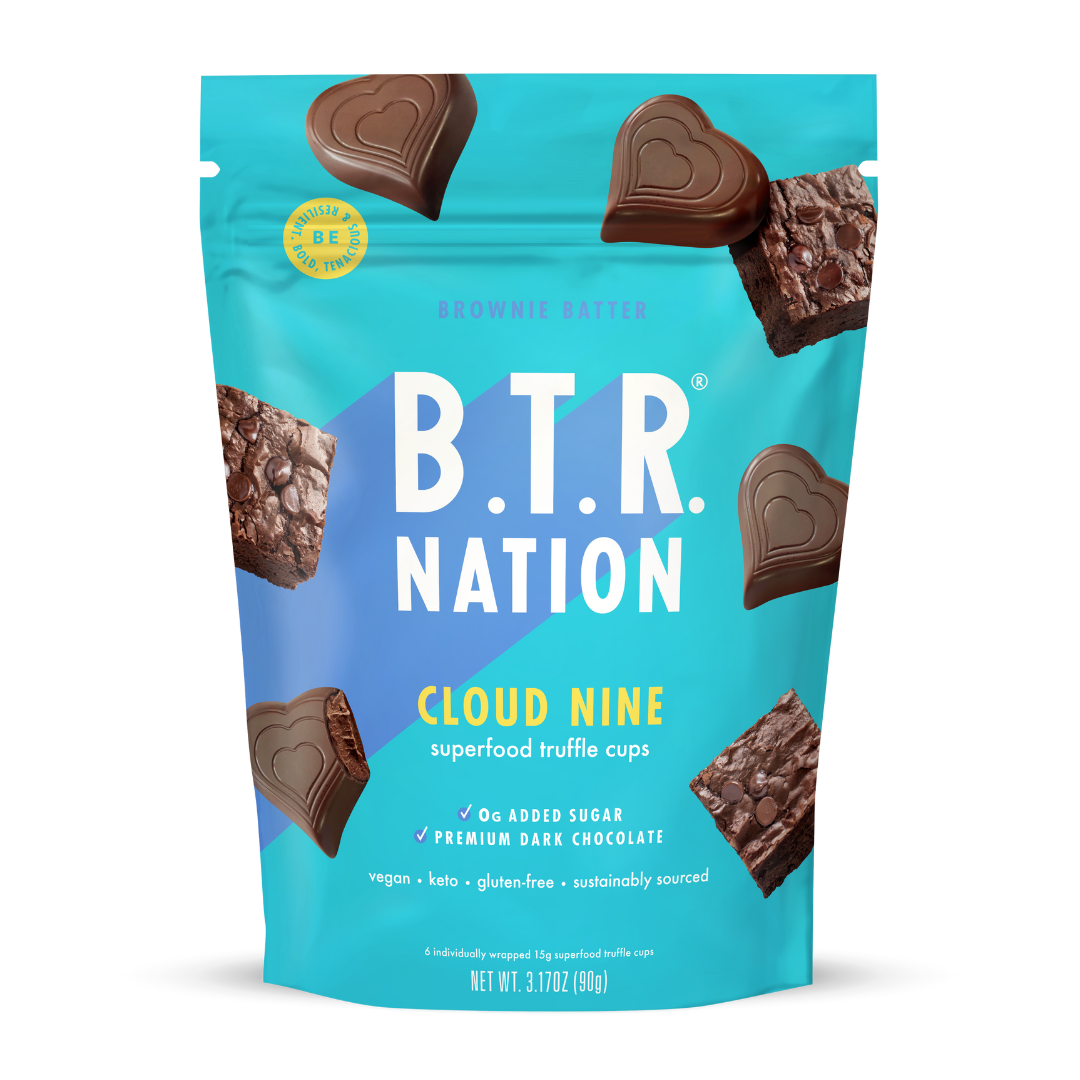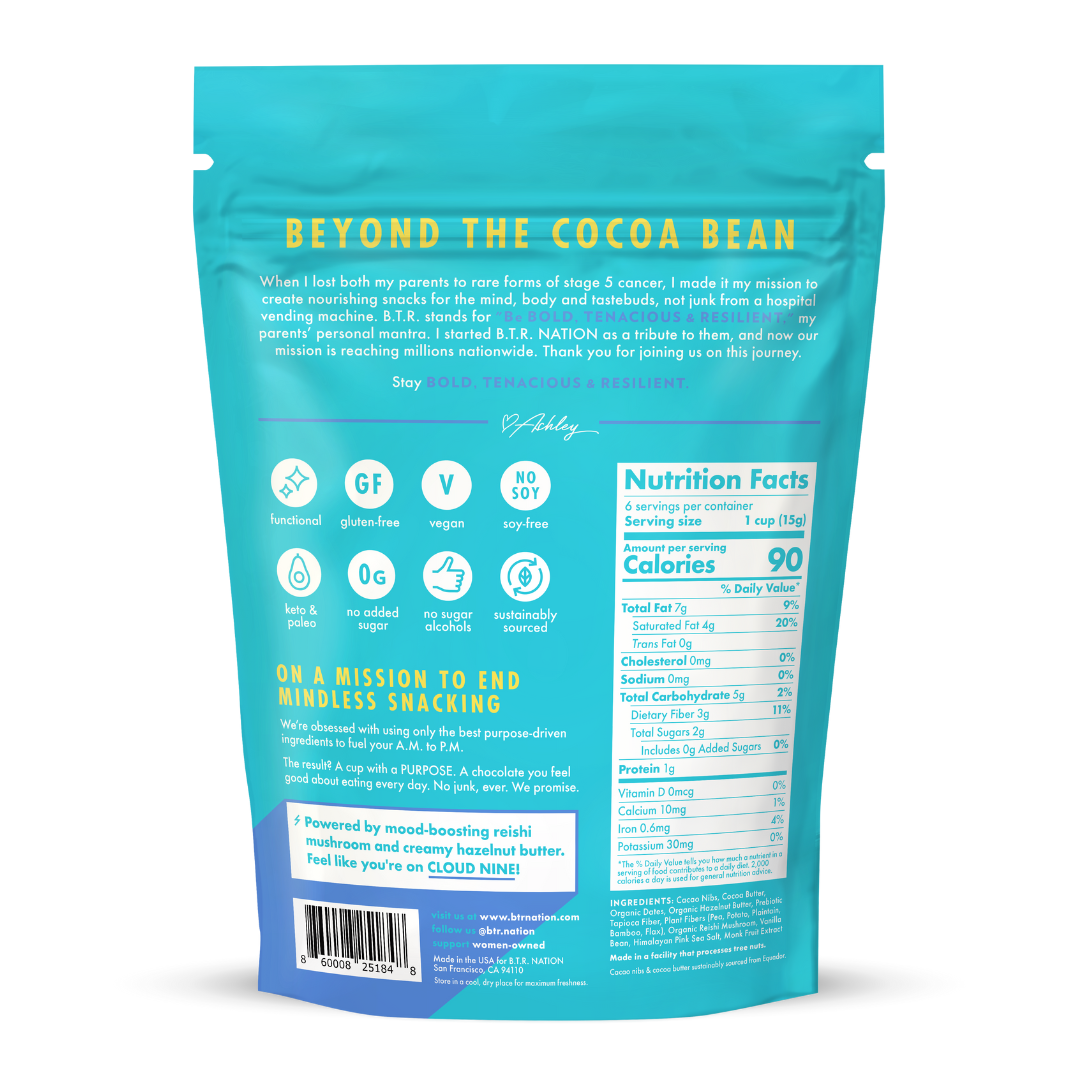 B.T.R. stands for "Be BOLD, TENACIOUS & RESILIENT".
The inspiration for B.T.R. NATION came at an unlikely time and in an unlikely place: standing in front of a hospital vending machine. When both my parents were diagnosed with rare forms of cancer, I became their primary caretaker. We spent our days between chemo appointments and radiation eating junk out of hospital vending machines - high in sugar with ingredients we could barely pronounce. With a background in biochemistry and food studies, I took to the kitchen to create an on-the-go snack that was actually good for you: 1. low in sugar, 2. the cleanest ingredients on the planet, 3. and infused with powerful superfoods. When my parents passed away, I made it my mission to share these nourishing snacks with the world. And that's how B.T.R. NATION was born. B.T.R. actually stands for "Be BOLD, TENACIOUS & RESILIENT," which was my parents' personal mantra. Their ethos is baked into every aspect of the company from our nostalgic flavors to our bold and vibrant packaging. I started B.T.R. NATION as a tribute to my parents, and now we're in tens of thousands of households throughout the nation and hundreds of stores. And we're just getting started. Our first two product lines: our Superfood Protein Bars and our Superfood Truffle Cups are taking the nation by storm. Every day we receive messages from customers with diabetes or autoimmune disorders thanking us for existing and thanking us for making snacks that are truly good for you.
Shop All