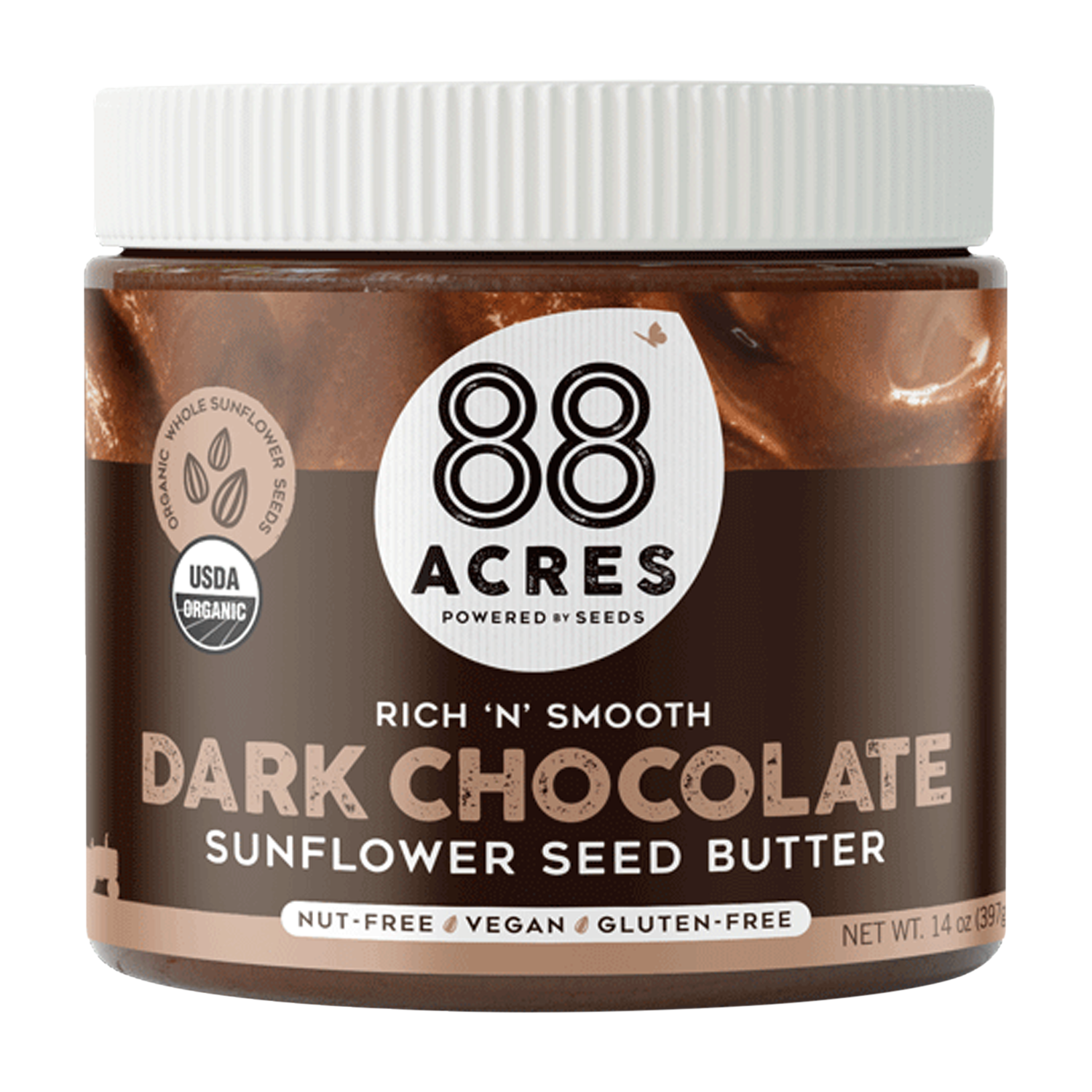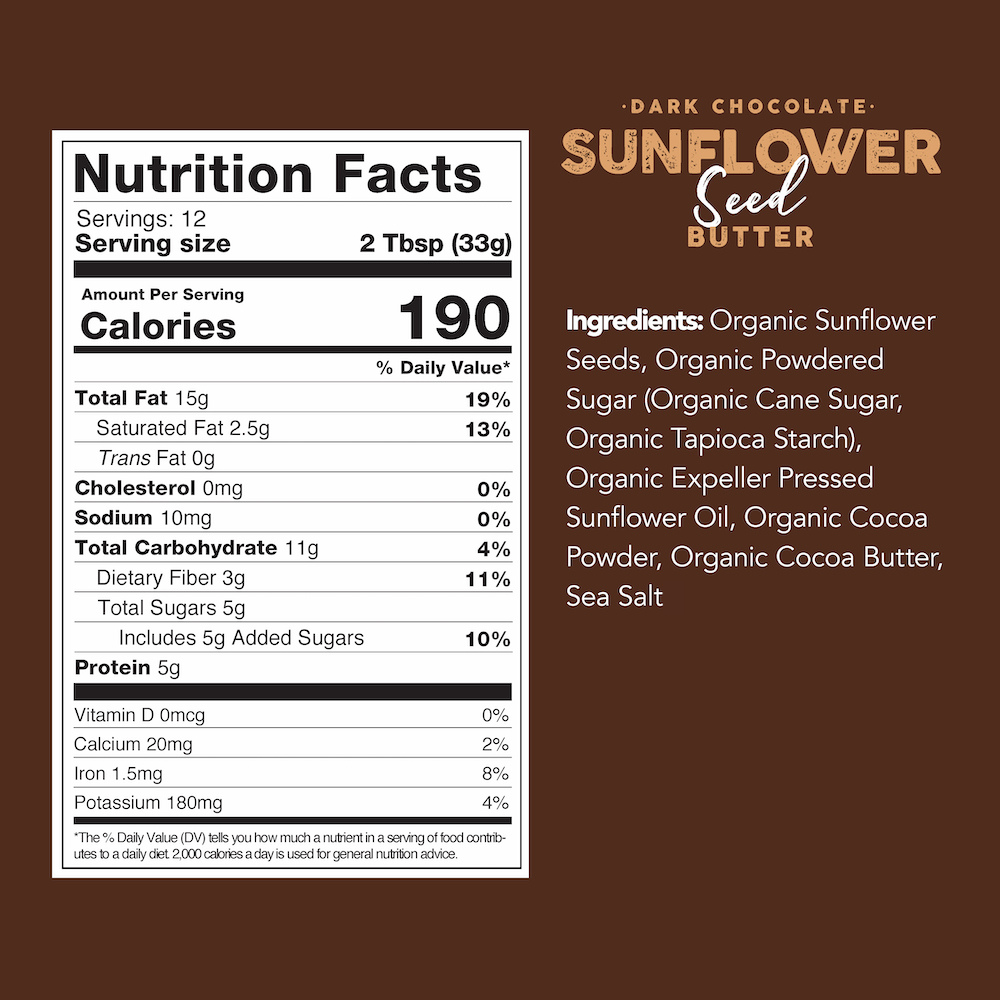 Smooth spread made from roasted sunflower seeds, organic chocolate, and a touch of sea salt for a healthier version of that chocolate hazelnut spread you used to love.
Ingredients
Organic Sunflower Seeds, Organic Powdered Sugar (Organic Cane Sugar, Organic Tapioca Starch), Organic Expeller Pressed Sunflower Oil, Organic Cocoa Powder, Organic Cocoa Butter, Sea Salt
Attention
Please note that safety is our main priority. We require all brand partners to participate in recurrent verification processes to confirm existing information and actively report any updates to ingredients and/or production facilities. Please be sure to double check for certifications that satisfy your requirements, and read the product's label when you receive it, adhering to the manufacturer's guidelines.
Dark Chocolate Sunflower Seed Butter Jar
Regular price
Sale price
$9.99
Unit price
per
Save 10% by subscribing to a monthly refresh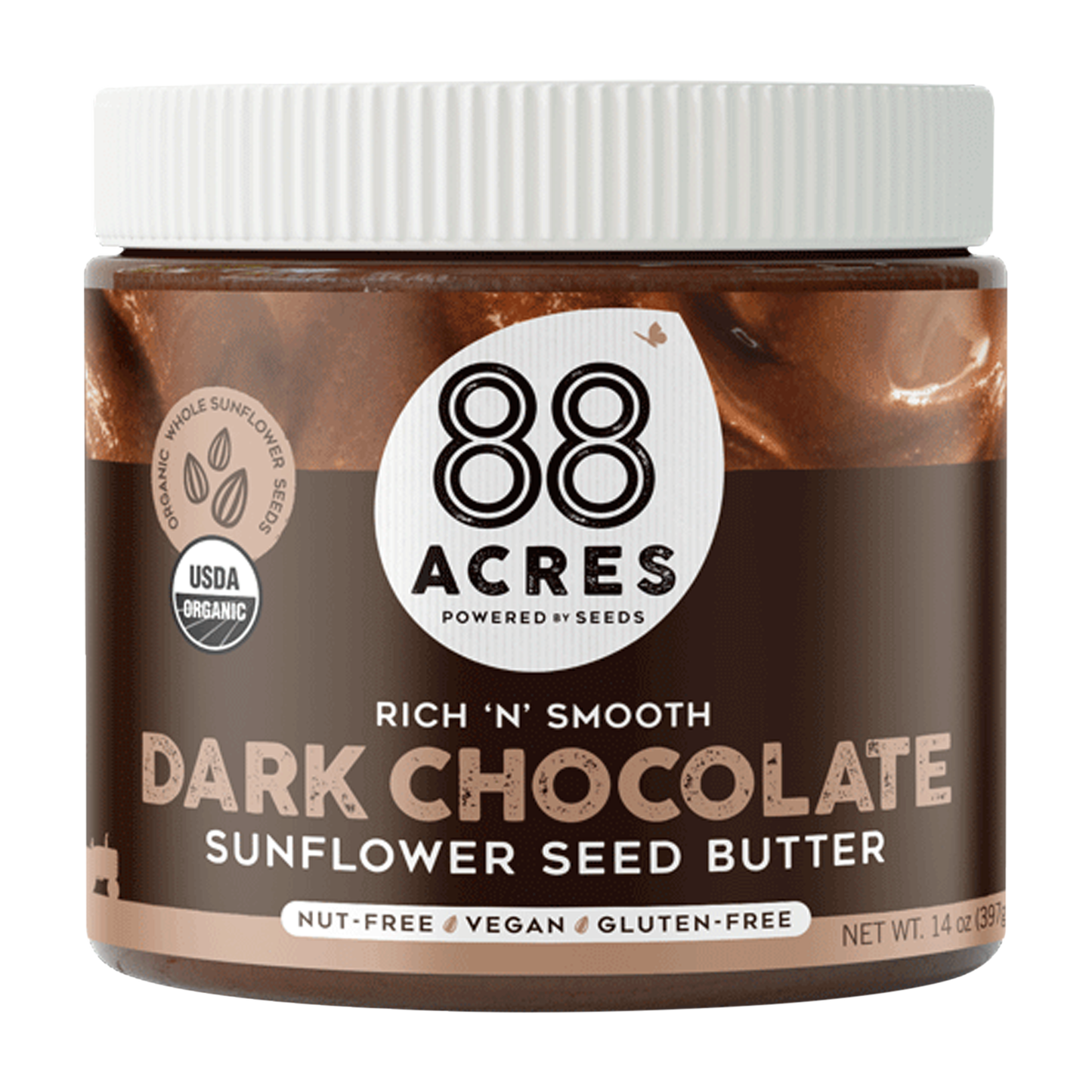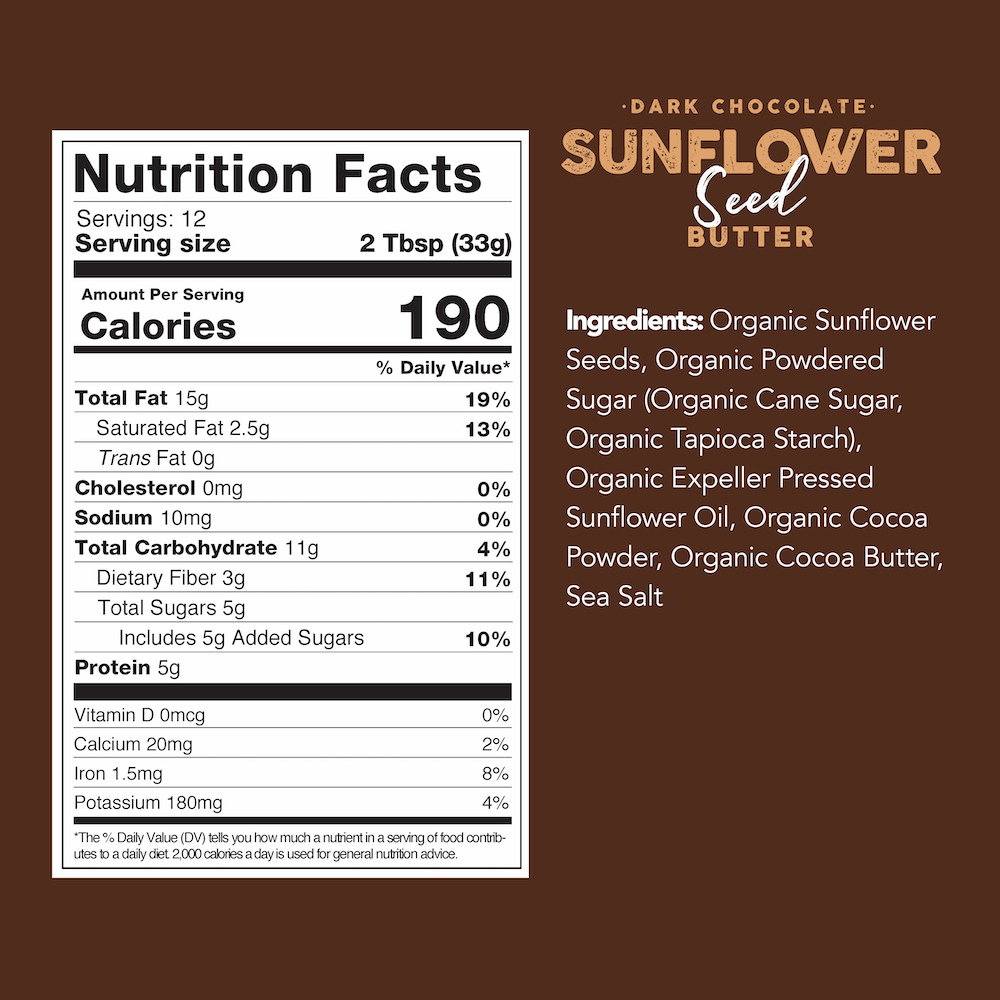 88 Acres makes everything in their allergen-friendly Bakery to foster a more inclusive and empowered community.
88 Acres is a Boston-based food company, thoughtfully crafting bars and butters with whole seeds and simple ingredients — just like you would at home. It began as a love story between two people, but has grown to encompass a passionate community brought together by the power of great food.
Shop All
Customer Reviews
04/28/2022
nic

United States
fav spread
This is definitely one of my favorite spreads. Such a good replacement for nutella. I love the texture and the flavor of the dark chocolate. I eat it as if it where ice cream. Once opened, jar usually lasts two days.