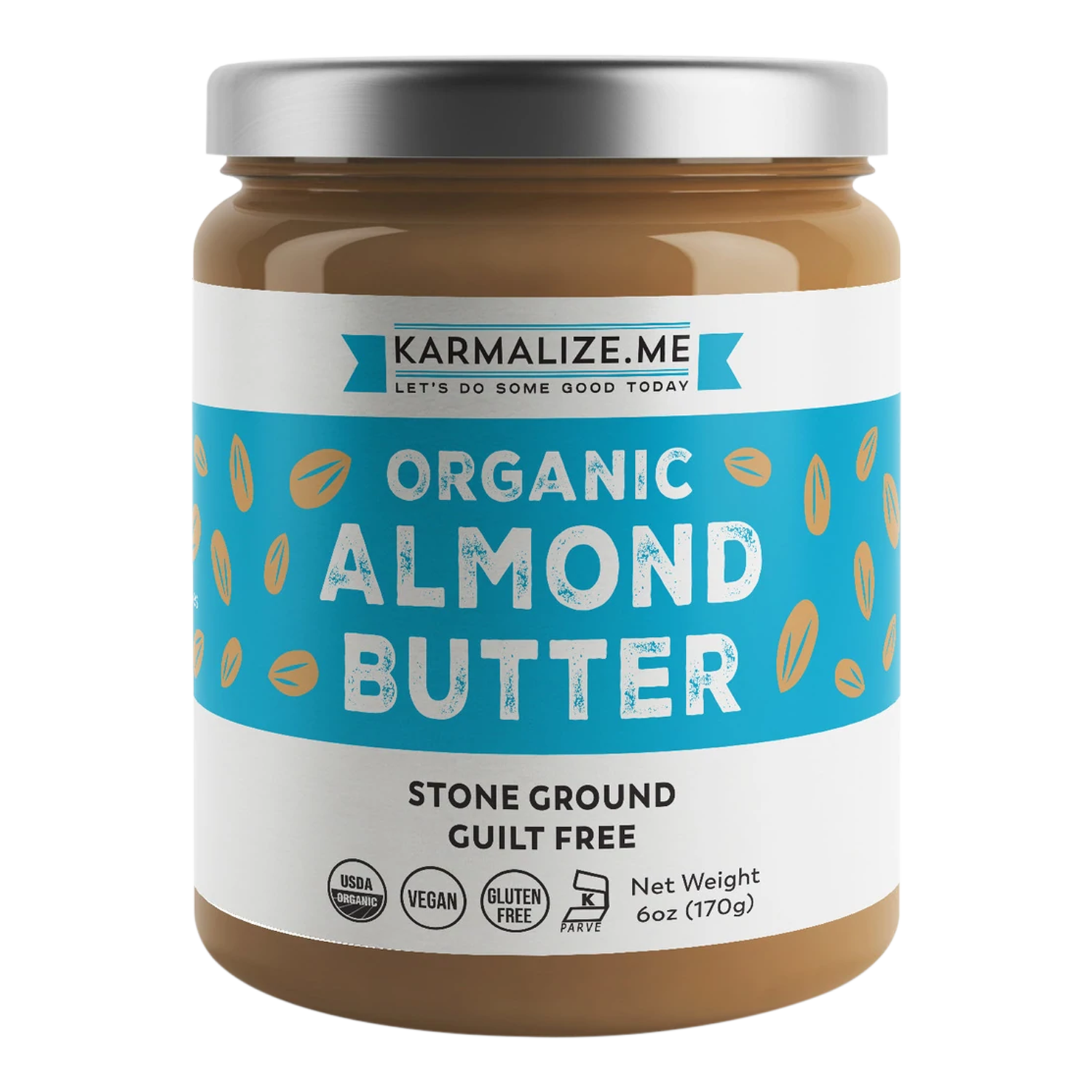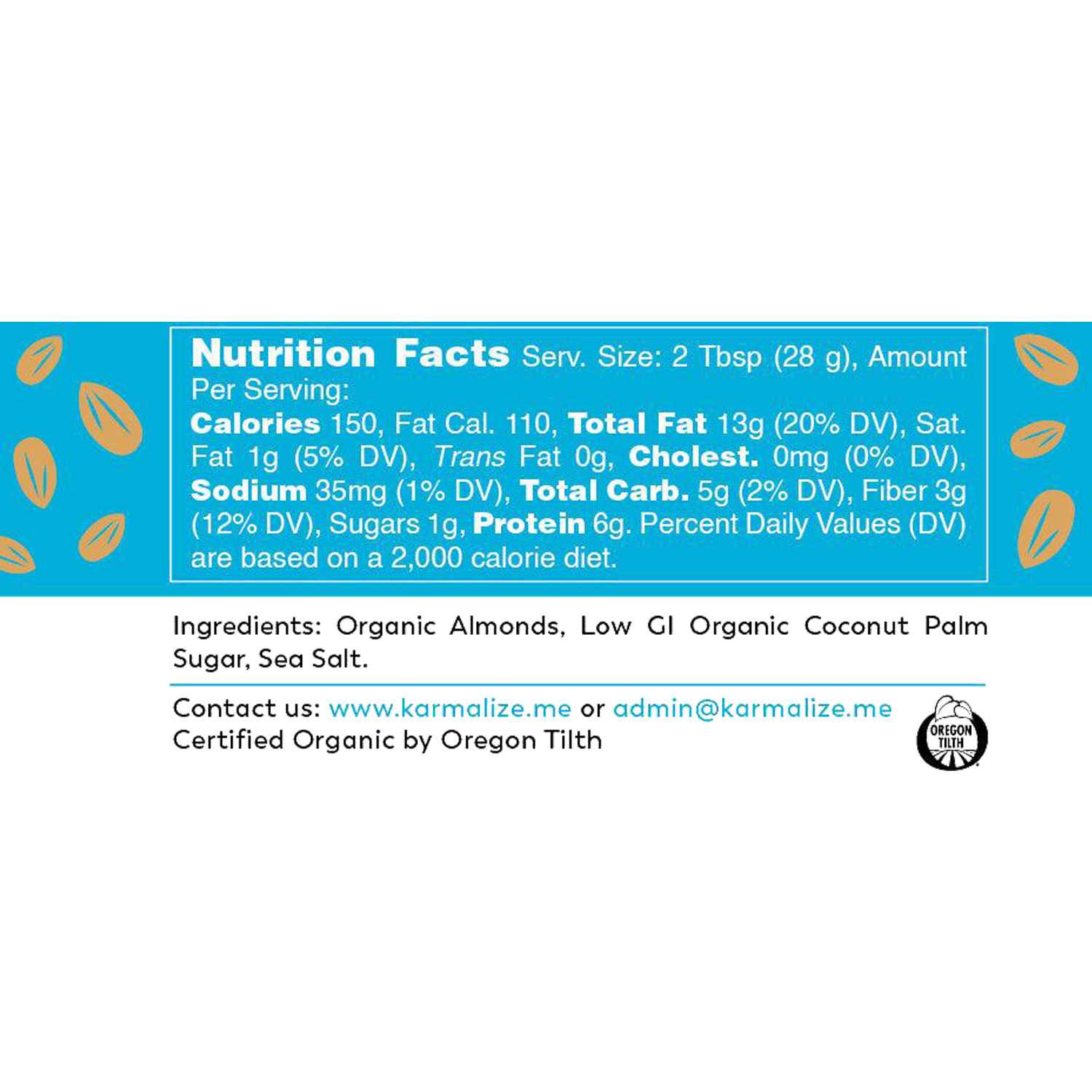 Indulge yourself in this guilt-free, freshly made to order Almond butter. It is made with our Raw Unpasturized Organic Almonds , which are sproutable, never treated with chemicals or pasturized! This gourmet almond butter has no preservatives or additives, and slow stone-ground so that it retains all its nutritional value. We add a tinge of our Unrefined Organic Coconut Sugar (which has very low glycemic load with all the natural minerals still intact) to enhance the flavor.
Ingredients
Organic Almonds, Low Gi Organic Coconut Palm Sugar, Sea Salt
Attention
Please note that safety is our main priority. We require all brand partners to participate in recurrent verification processes to confirm existing information and actively report any updates to ingredients and/or production facilities. Please be sure to double check for certifications that satisfy your requirements, and read the product's label when you receive it, adhering to the manufacturer's guidelines.
Organic Almond Butter
Regular price
Sale price
$10.99
Unit price
per
Save 10% by subscribing to a monthly refresh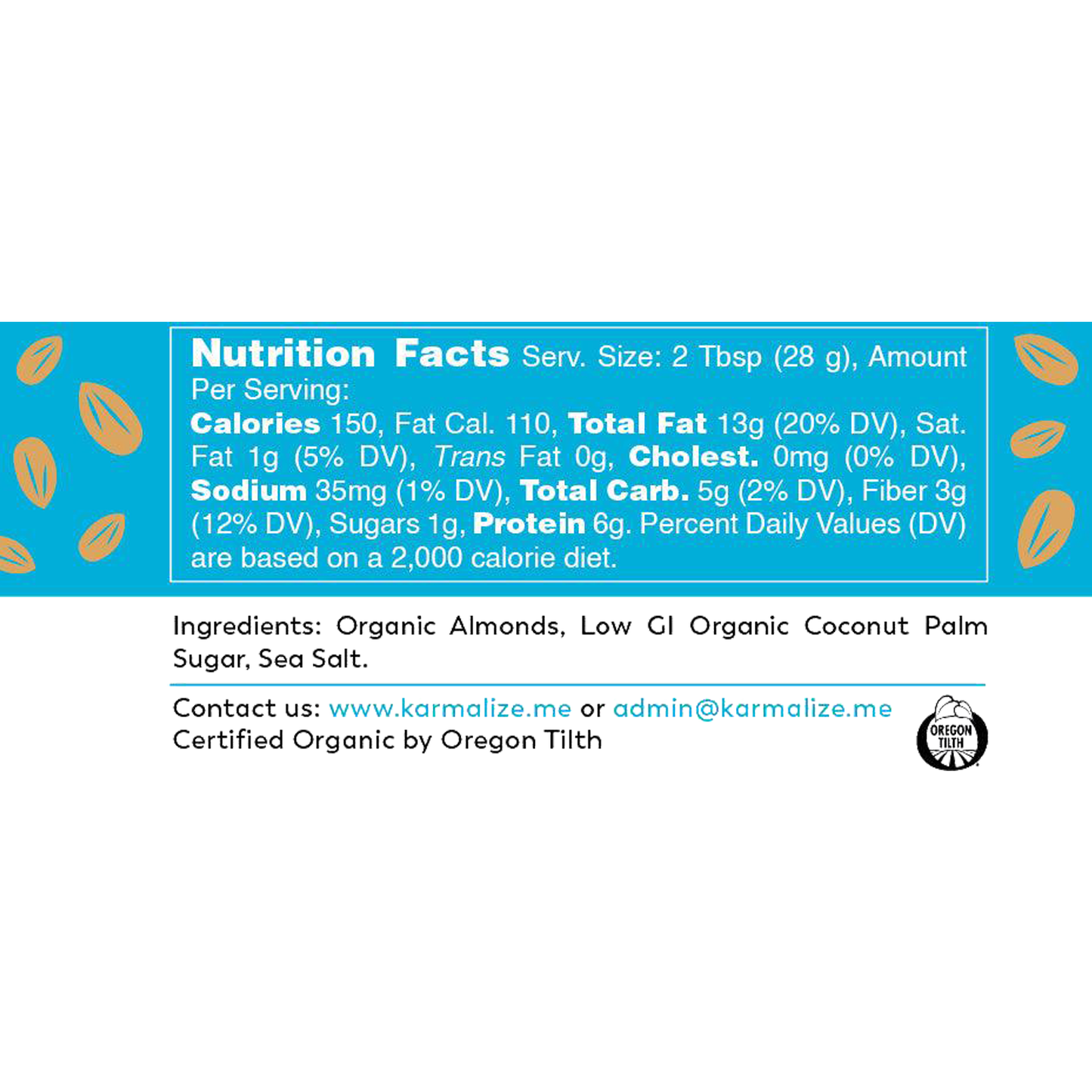 Karmalize Me, worlds best organic, Non-GMO, vegan, healthy, functional nut butters and superfoods.
We believe that businesses should be all about uplifting people and communities. It should impact people's lives, their neighborhoods and the environment in a positive way. And so, we created Karmalize Me with the intention to do business that truly touches peoples soul.
Shop All