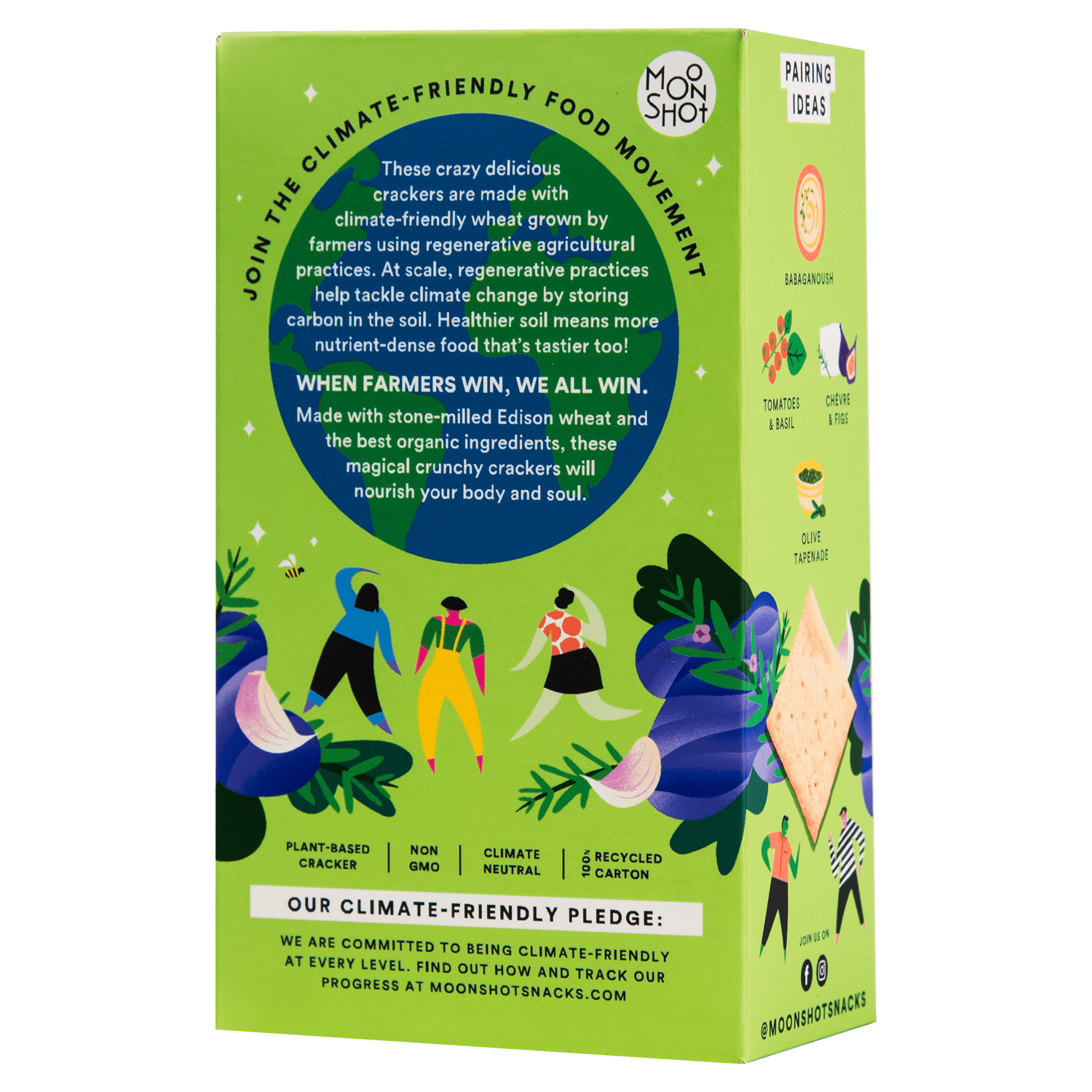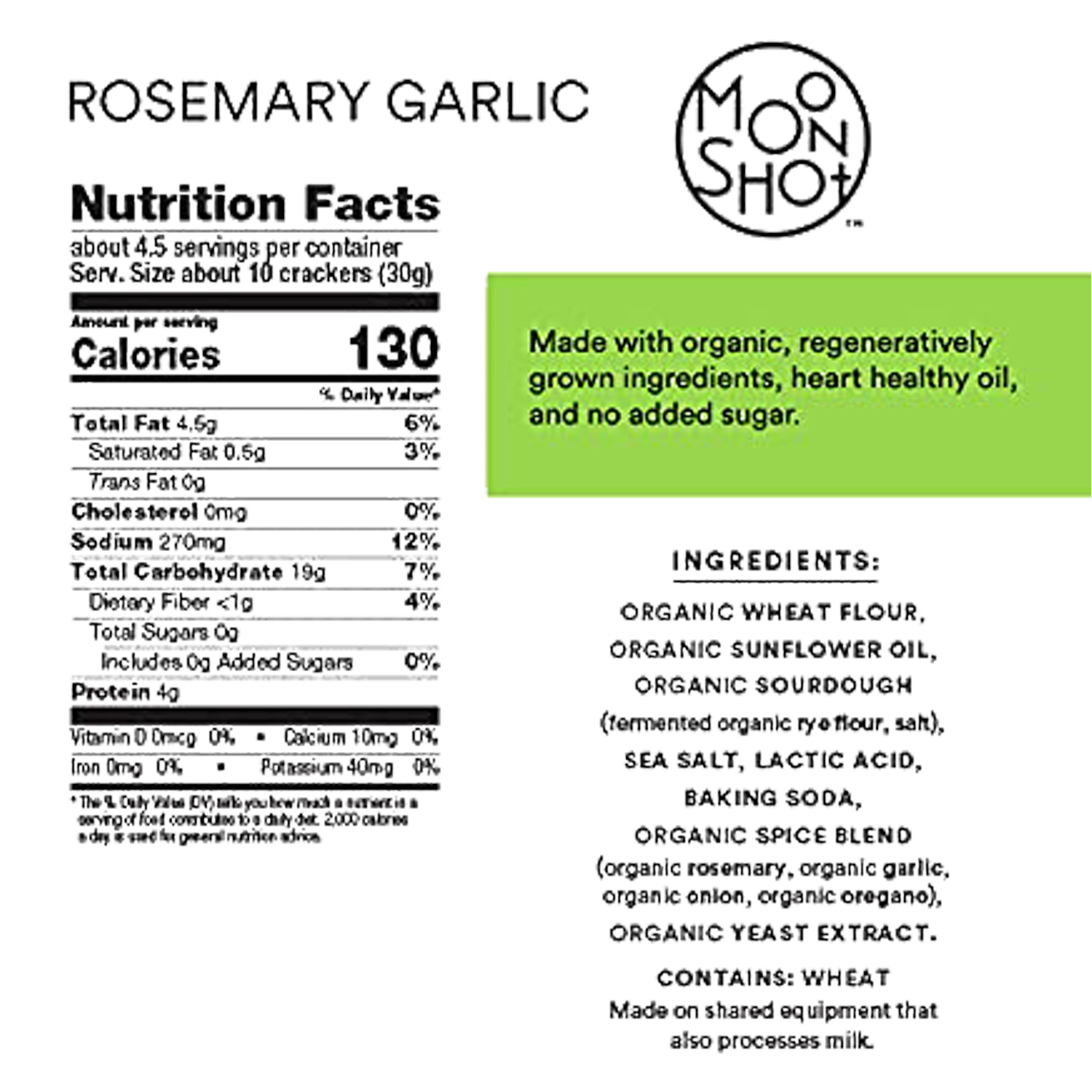 A simple cracker that's anything but basic. Perfect for dipping and snacking, these sensational snacks have a zing of tang that complements any food or occasion. Savory, sweet, emergency hangry rations - this cracker can do it all!
Ingredients
ORGANIC WHEAT FLOUR ORGANIC SUNFLOWER OIL ORGANIC SOURDOUGH (fermented organic rye flour, salt) SEA SALT LACTIC ACID BAKING SODA ORGANIC SPICE BLEND (organic rosemary, organic garlic, organic onion, organic oregano) ORGANIC YEAST EXTRACT
Certifications
Certified Organic

Certified Organic

According to the most recently updated manufacturer information, this product is certified Organic by an accredited third-party agency.

Certified Organic
Attention
Please note that safety is our main priority. We require all brand partners to participate in recurrent verification processes to confirm existing information and actively report any updates to ingredients and/or production facilities. Please be sure to double check for certifications that satisfy your requirements, and read the product's label when you receive it, adhering to the manufacturer's guidelines.
How to Use
Dip into your favorite spreads, enjoy alone, or top with anything you wish!
Rosemary Garlic Climate Friendly Crackers
Regular price
$5.99
Sale price
$4.99
Unit price
per
Save 10% by subscribing to a monthly refresh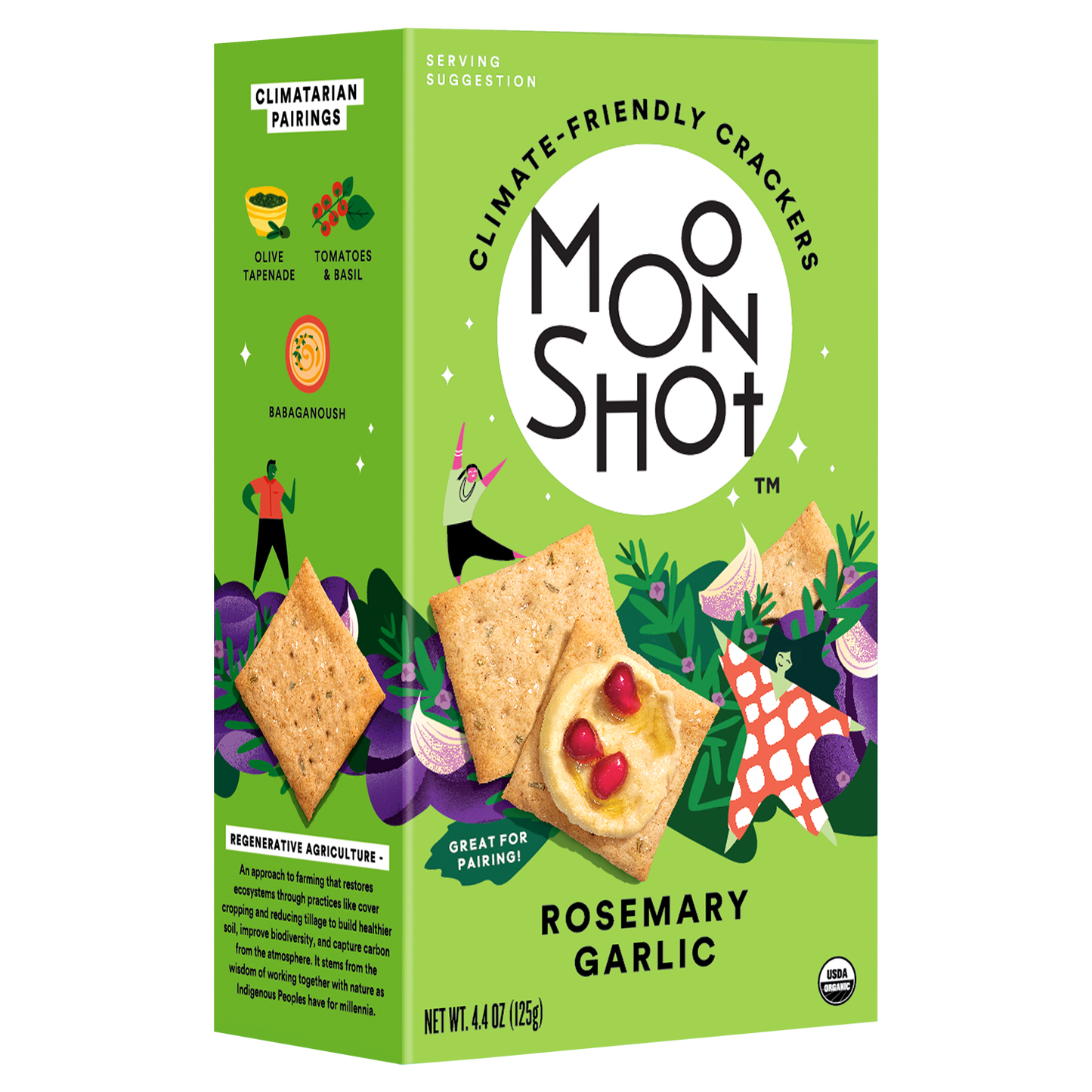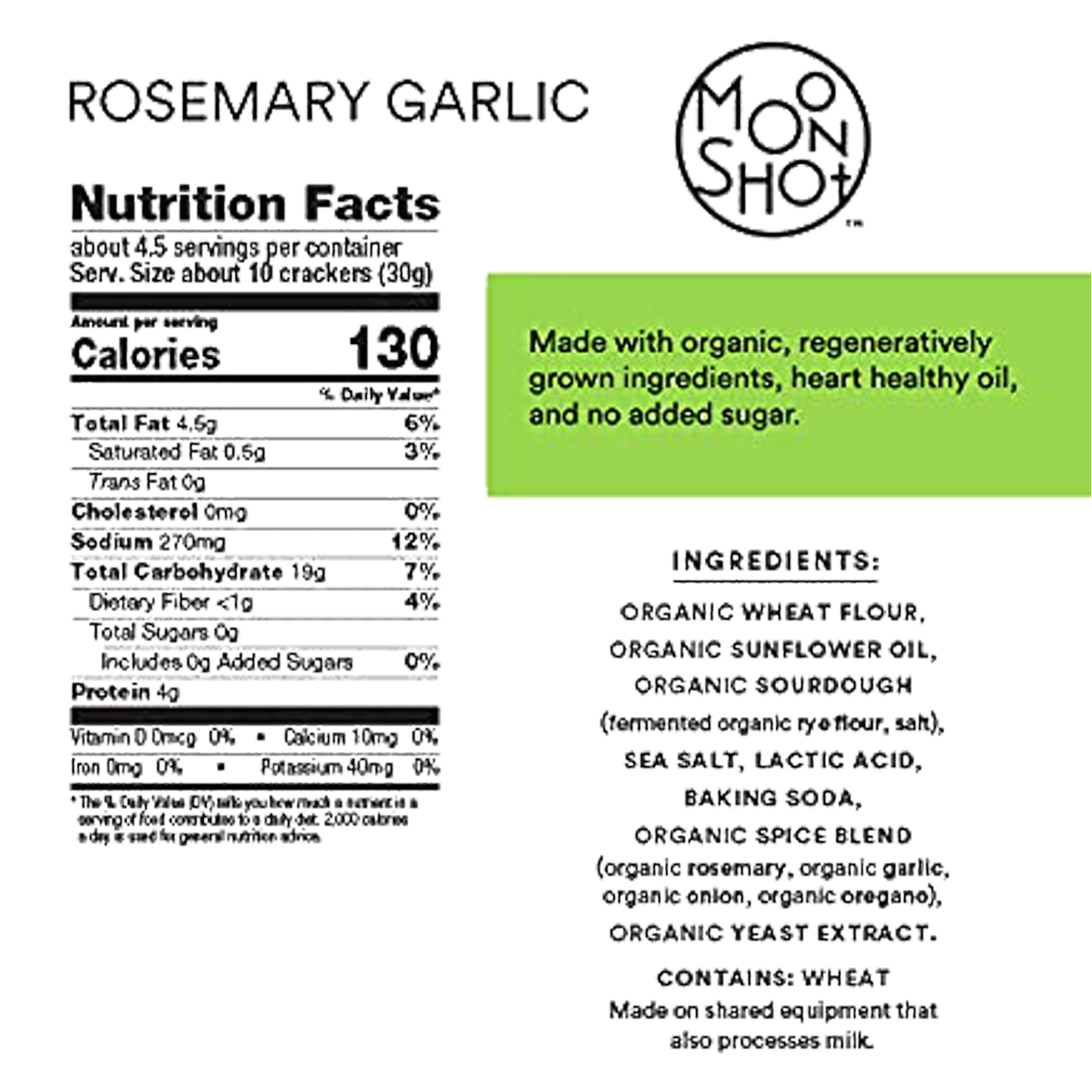 At Moonshot, we make crazy delicious snacks. The difference is, with each bite of our crackers, you're taking part in a movement that's taking a bite out of climate change. Talk about guilt-free snacking!
Moonshot is on a mission! We want to give everyone the power and resources to be a climate-friendly eater or, as we like to say, a Climatarian. It can be difficult to discover new ways of doing things -- especially growing food -- but we need to adapt and evolve to save our planet. We don't have all of the answers, but with our climate-friendly snacks, we are excited to show what is possible. We want the world to say, "hey, if Moonshot can do it, why isn't everyone doing it?" That's our goal. Thanks for joining us.
Shop All