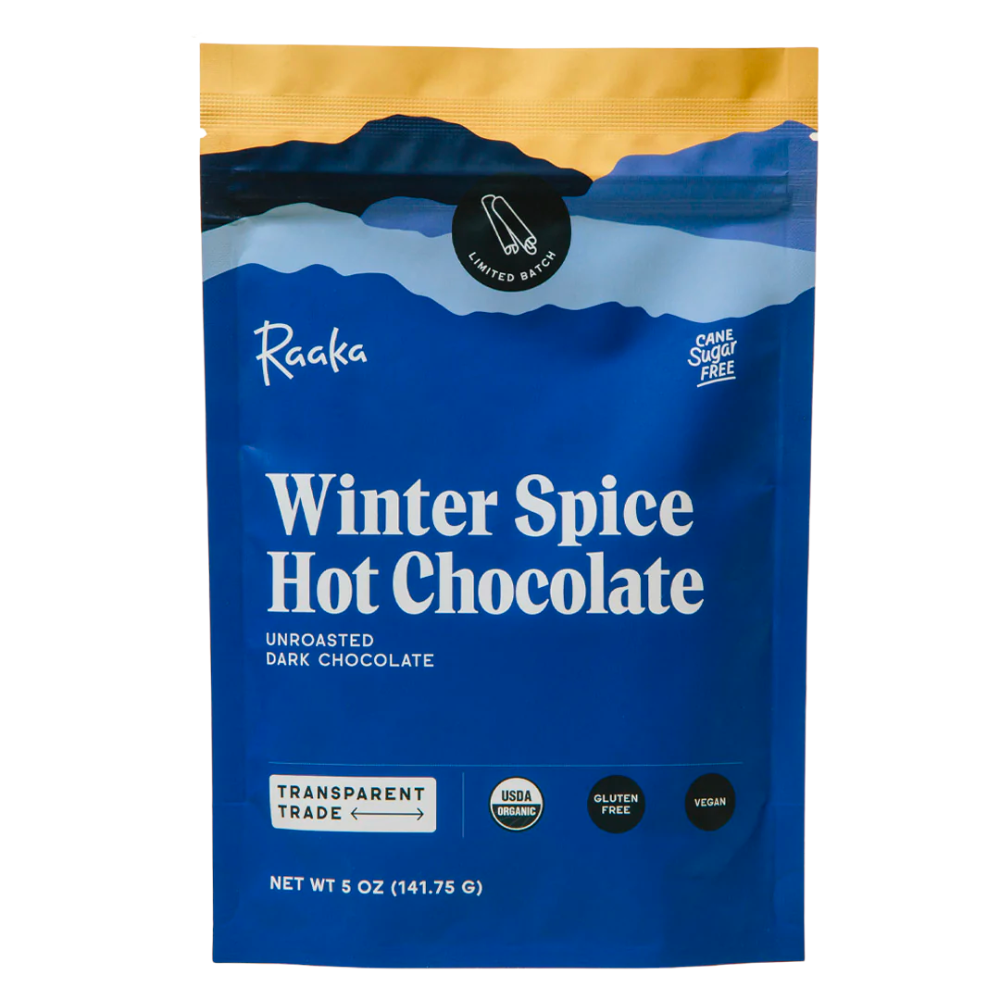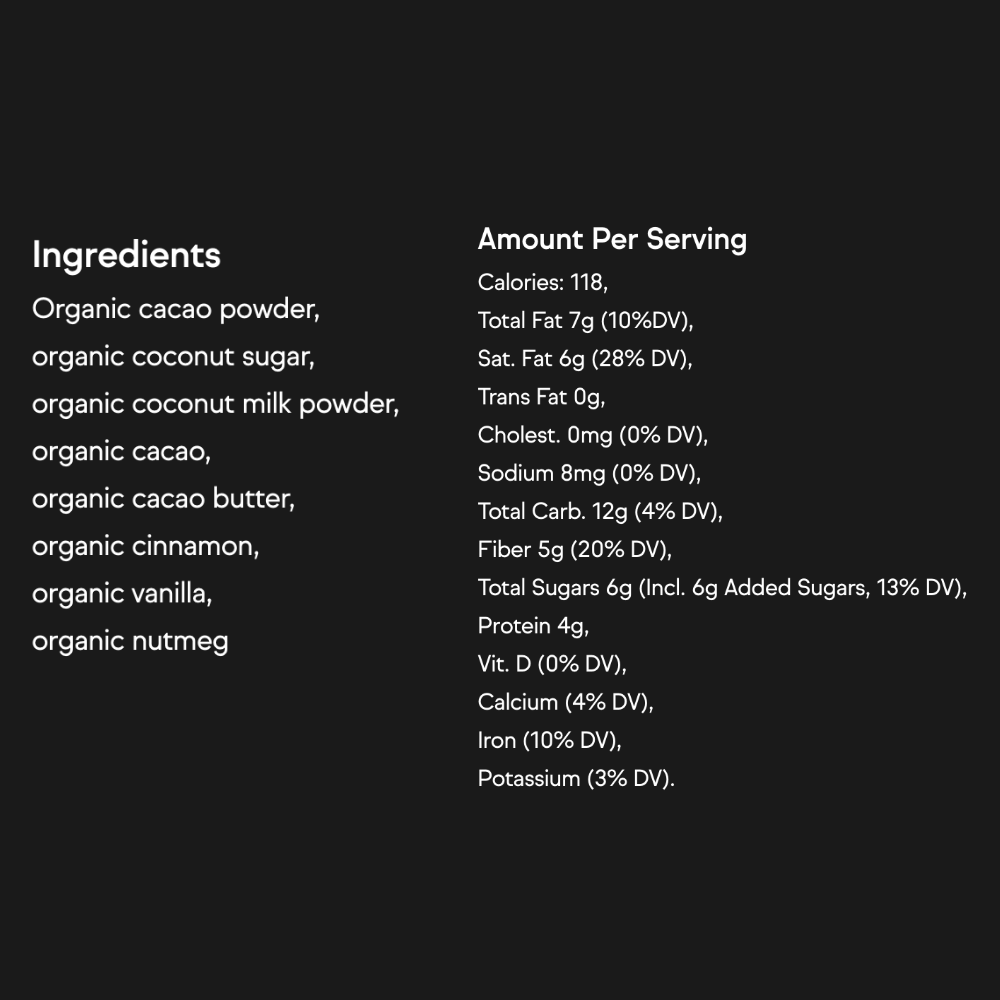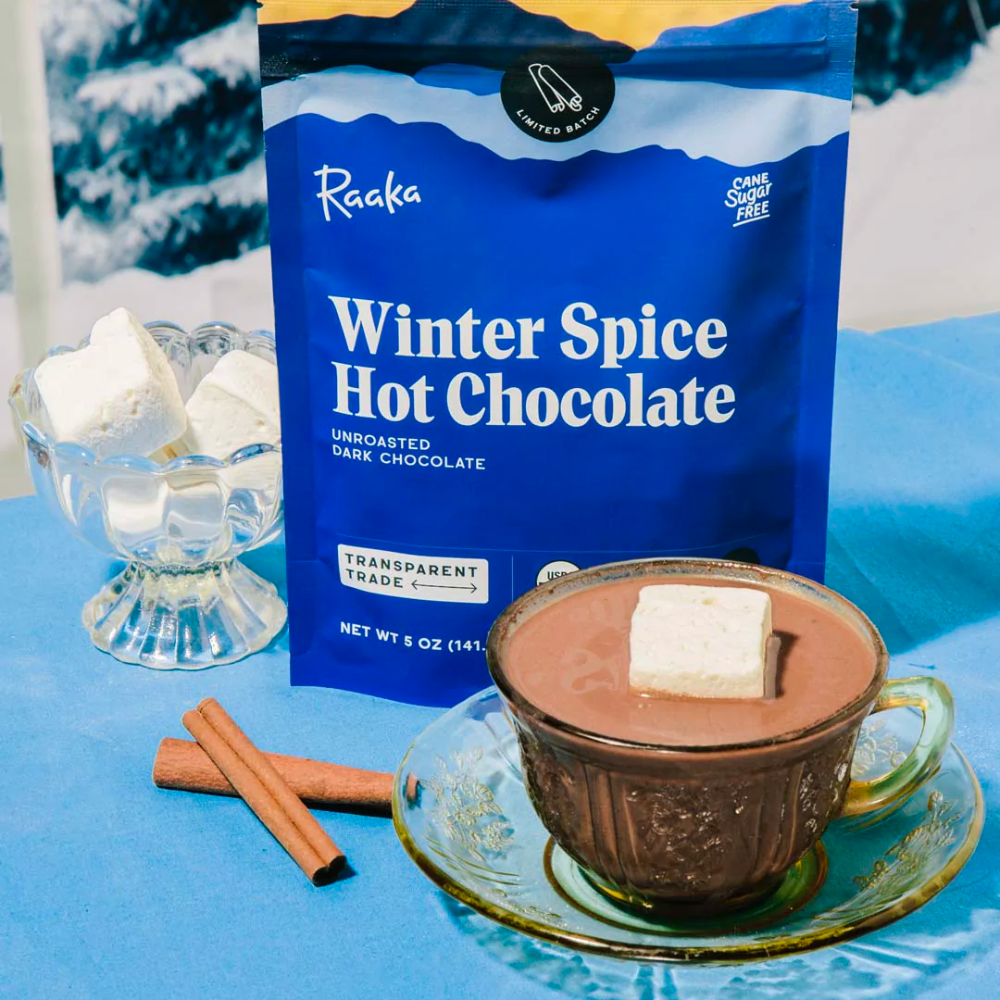 Our winter spice hot chocolate blends transparently traded, single-origin Dominican cacao from Zorzal Cacao with organic coconut sugar, coconut milk, cinnamon, vanilla and nutmeg. Every sip feels like a warm hug on a cold day. Each bag contains 5 oz of hot chocolate.
Ingredients
Organic cacao powder, organic coconut sugar, organic coconut milk powder, organic cacao beans, organic cacao butter, organic cinnamon, organic vanilla, organic nutmeg.
Attention
Please note that safety is our main priority. We require all brand partners to participate in recurrent verification processes to confirm existing information and actively report any updates to ingredients and/or production facilities. Please be sure to double check for certifications that satisfy your requirements, and read the product's label when you receive it, adhering to the manufacturer's guidelines.
Winter Spice Hot Chocolate
Regular price
Sale price
$14.99
Unit price
per
Save 10% by subscribing to a monthly refresh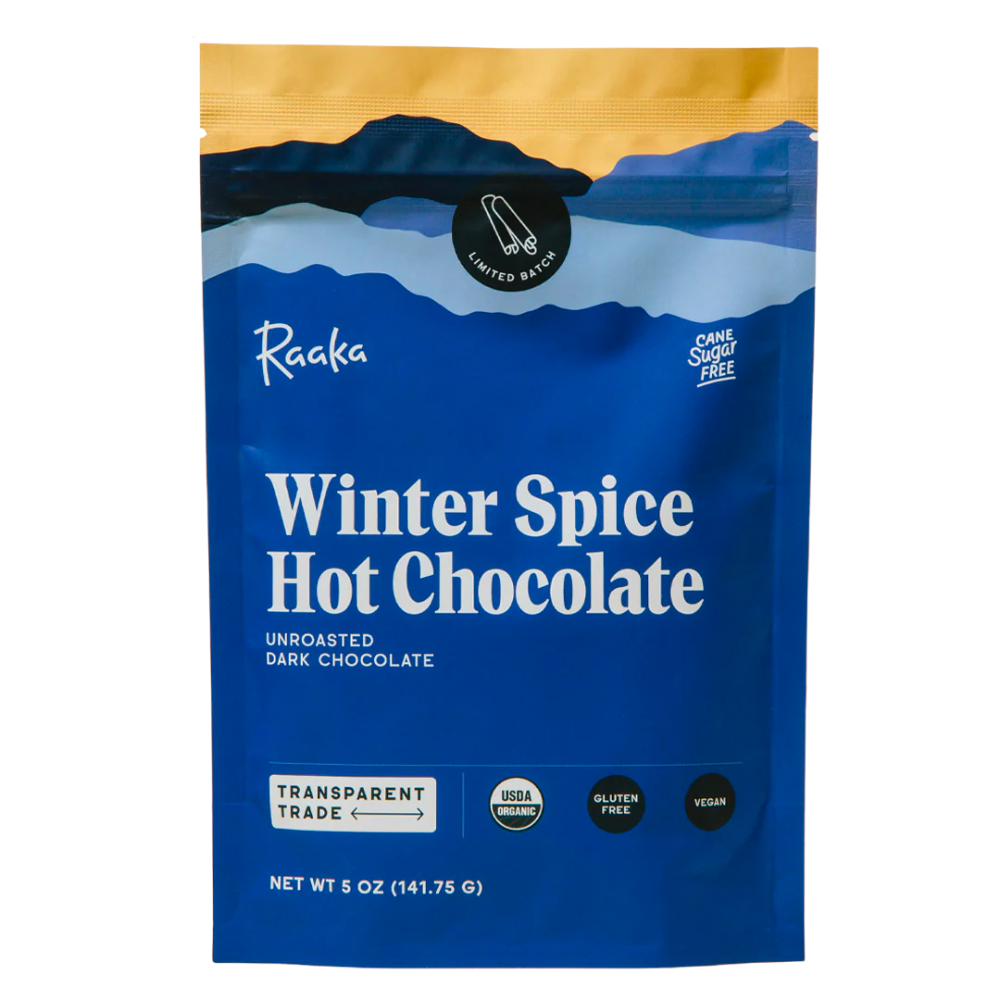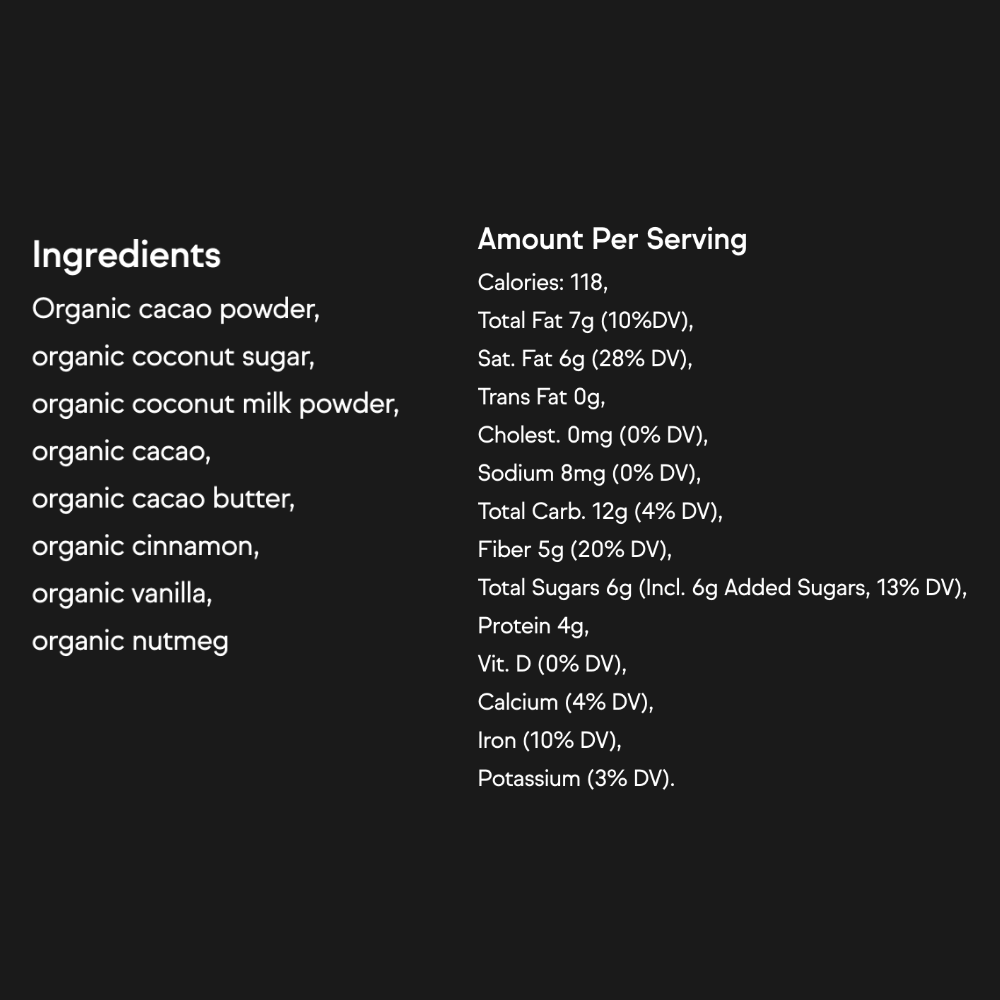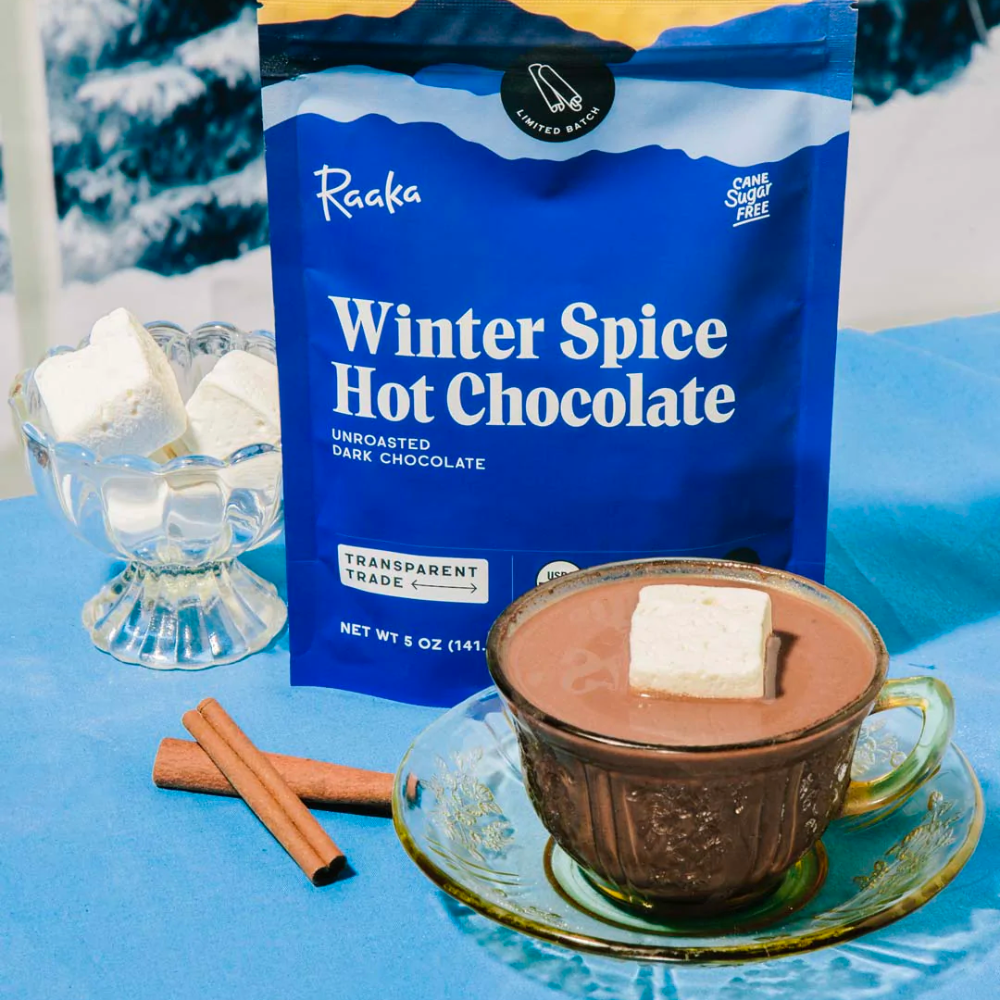 We started Raaka because we knew there was a better way to make chocolate: from scratch. We use traceable, high quality, single origin, transparently sourced cacao to craft uncommonly delicious chocolate.
We make unroasted dark chocolate from scratch, with traceable, high quality, and transparently traded single origin cacao, crafted into something uncommonly delicious. Cacao beans are the seeds of the cacao fruit, harvested and prepared by producers at origin. Every bean has a flavor profile shaped by the soil and climate it grows in, as well as the care each producer takes in cultivating and processing it. This fruity flavor is often roasted away in favor of that classic chocolatey note. We love this fruit-forward flavor, and we make our chocolate without roasting so you can enjoy it too.
Shop All