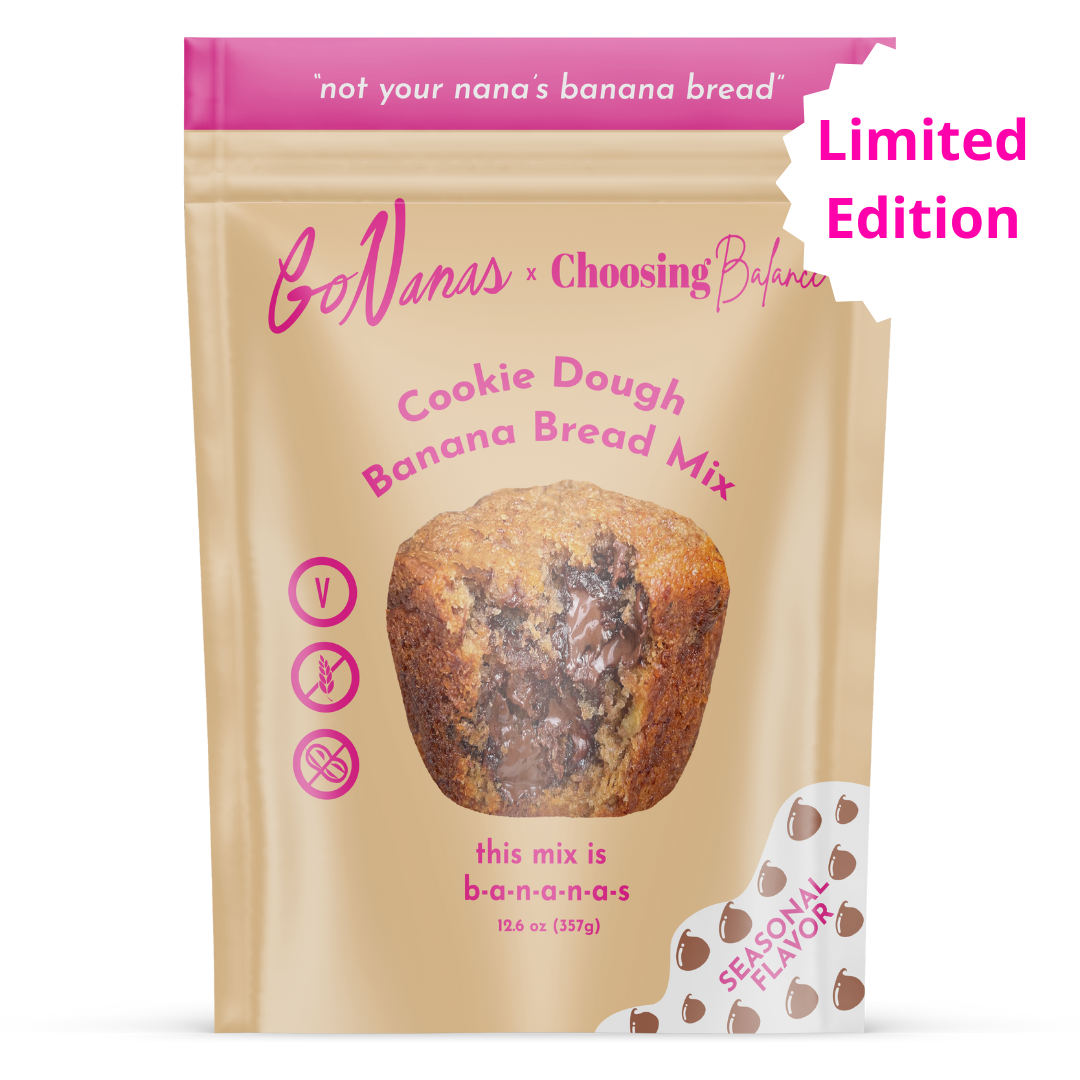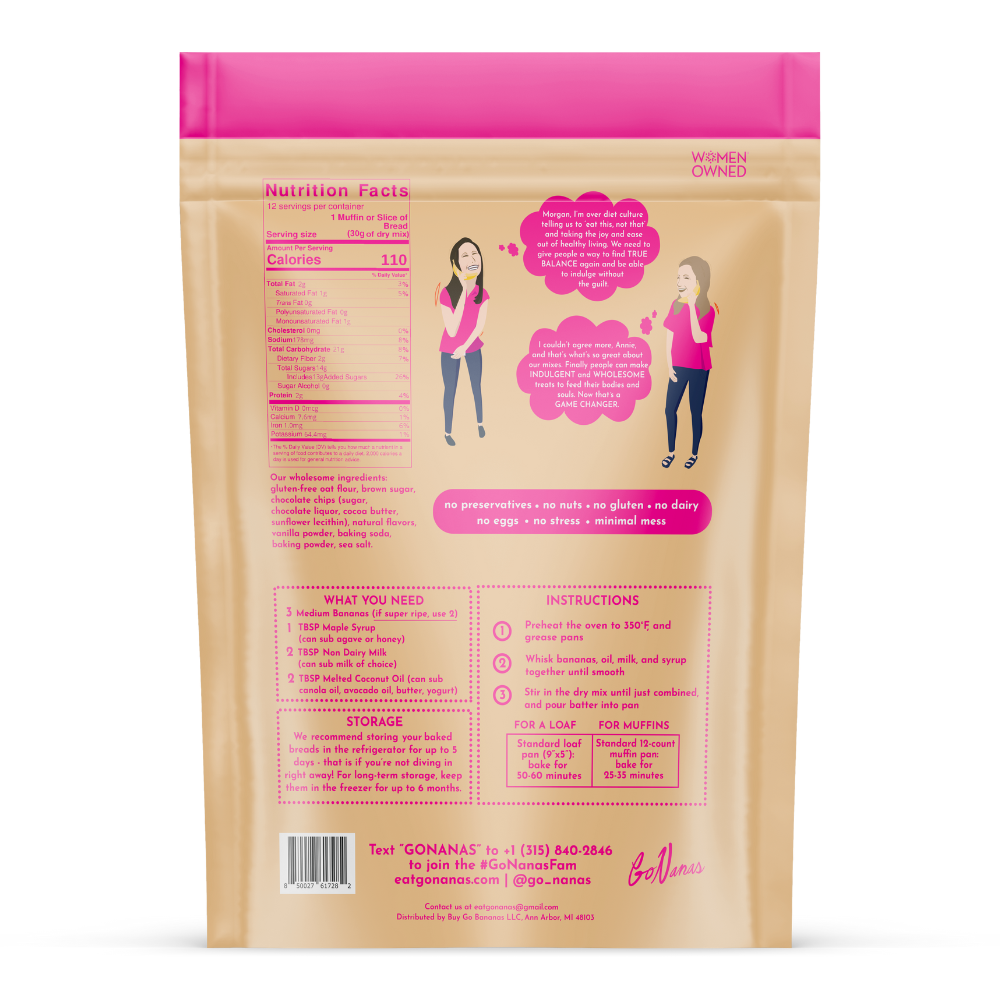 GoNanas and IG influencer Peyton, from @Choosing_balance have partnered to create the most indulgent, nostalgic banana bread flavor yet: COOKIE DOUGH BANANA BREAD. She tastes like straight up Nestle Tollhouse chocolate chip cookie dough, except plot twist: she's 100% vegan, gluten free, and nut free.
Ingredients
Gluten-free oat flour, brown sugar, chocolate chips (sugar, chocolate liquor, cocoa butter, sunflower lecithin), vanilla powder, natural flavors, baking soda, baking powder, sea salt.
Attention
Please note that safety is our main priority. We require all brand partners to participate in recurrent verification processes to confirm existing information and actively report any updates to ingredients and/or production facilities. Please be sure to double check for certifications that satisfy your requirements, and read the product's label when you receive it, adhering to the manufacturer's guidelines.
How to Use
What You Need: 3 bananas, maple syrup or honey, oil or yogurt, and milk of choice, making them super easy to make and great for the whole family. How to make: for a loaf, bake in the oven at 350 for 50-60 minutes. For muffins, bake for 25 minutes.
Cookie Dough Banana Bread Mix
Regular price
Sale price
$8.99
Unit price
per
Save 10% by subscribing to a monthly refresh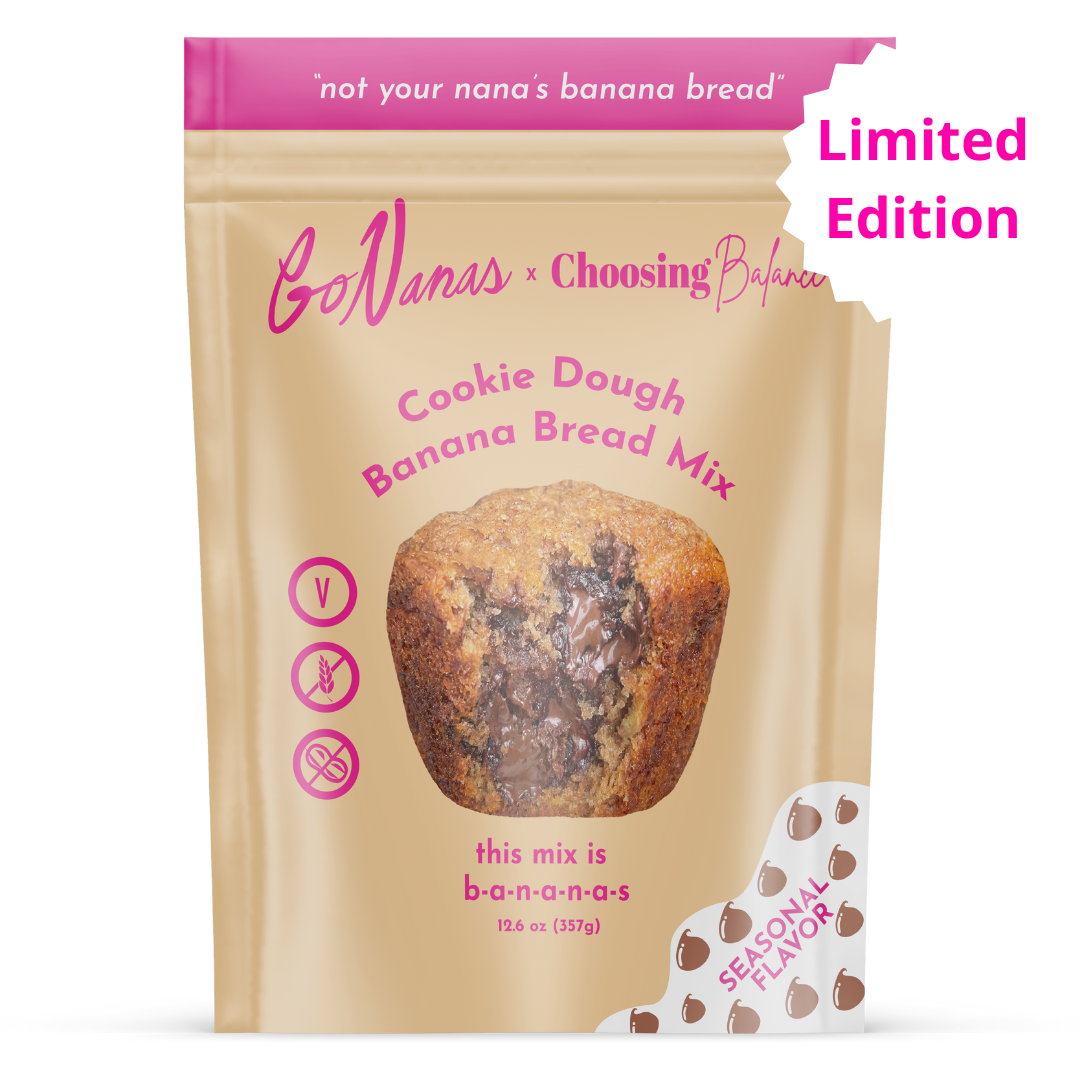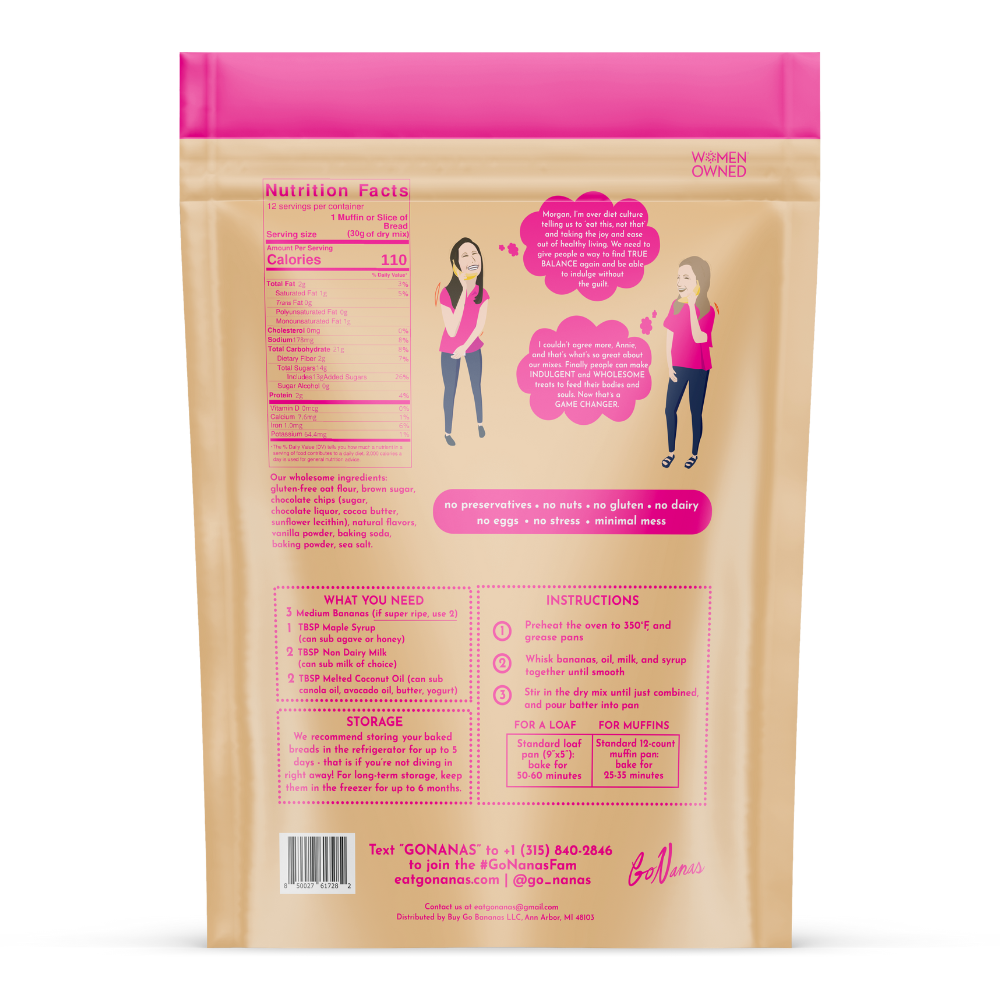 Vegan Banana Bread: Quality You Can Taste
GoNanas is revolutionizing the baked goods arena with their banana bread mixes. Co-founders Morgan Lerner and Annie Slabotsky are building a better-for-you bakery brand, using bananas to make lower sugar, vegan, gluten-free, and allergen-friendly baked goods, as seen on Good Morning America, Forbes, QVC, and viral TikToks.
Shop All