These convenient mess free portable tea strips are the perfect way to enjoy that much craved cup of matcha latte, anywhere, anytime! All you need is some hot water and sweetener of your choice.
Ingredients
Pullulan, Green Tea Matcha, Cellulose Fiber, Glycerin, Gum Arabic, Vegan Milk Flavor
Attention
Please note that safety is our main priority. We require all brand partners to participate in recurrent verification processes to confirm existing information and actively report any updates to ingredients and/or production facilities. Please be sure to double check for certifications that satisfy your requirements, and read the product's label when you receive it, adhering to the manufacturer's guidelines.
How to Use
Start by adding 1 instant glow tea strip to a cup of hot or cold water then steep for 10 seconds, stir and enjoy!
Matcha Latte Tea Strips
Regular price
Sale price
$24.99
Unit price
per
Save 10% by subscribing to a monthly refresh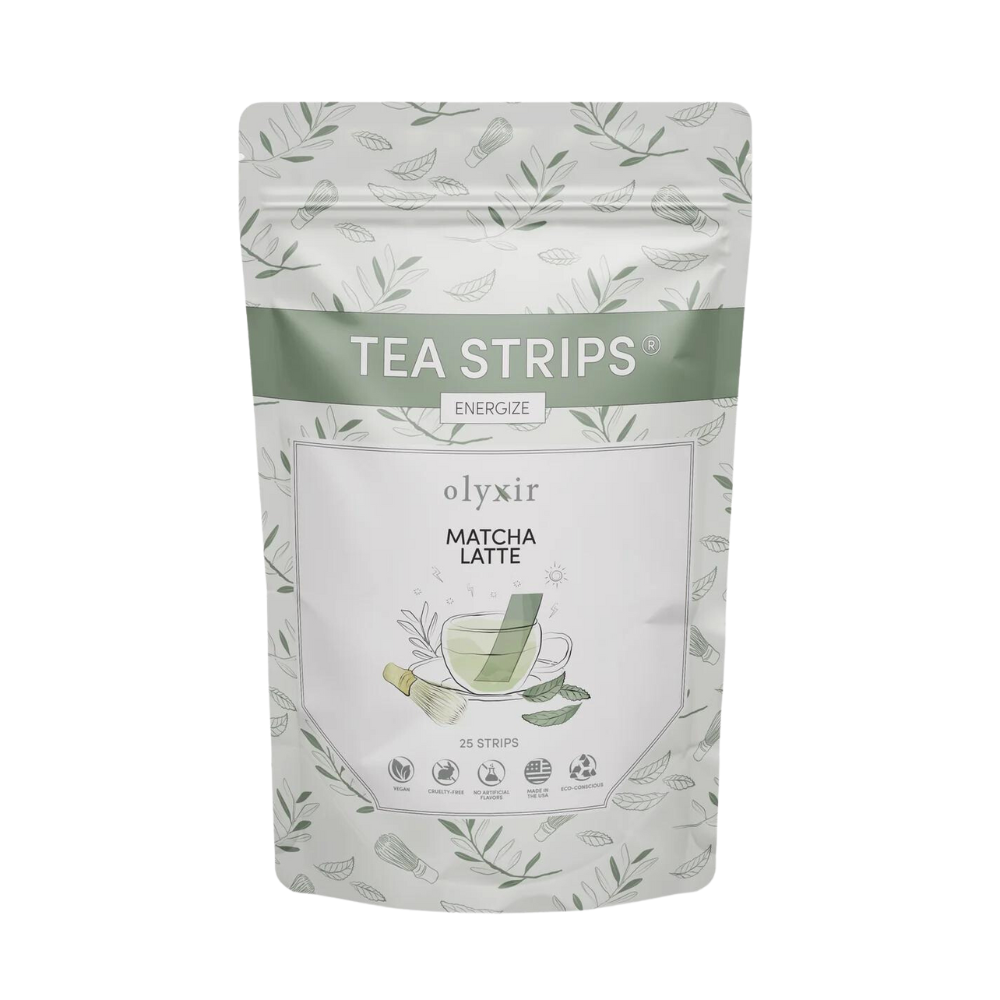 Healthy, happy, forever young!
Olyxir tea strips are a great plastic free alternative to tea bags and sachets.
Shop All