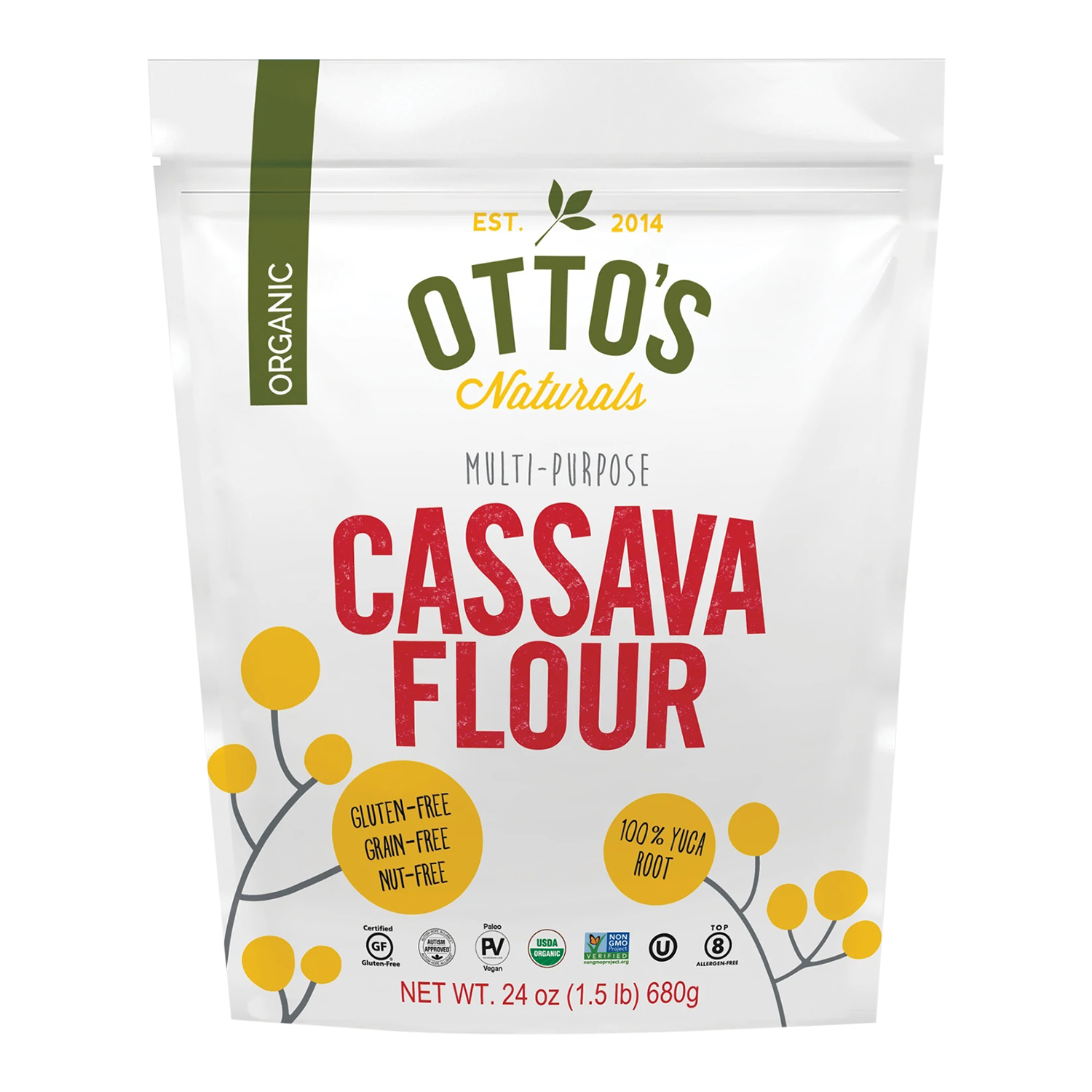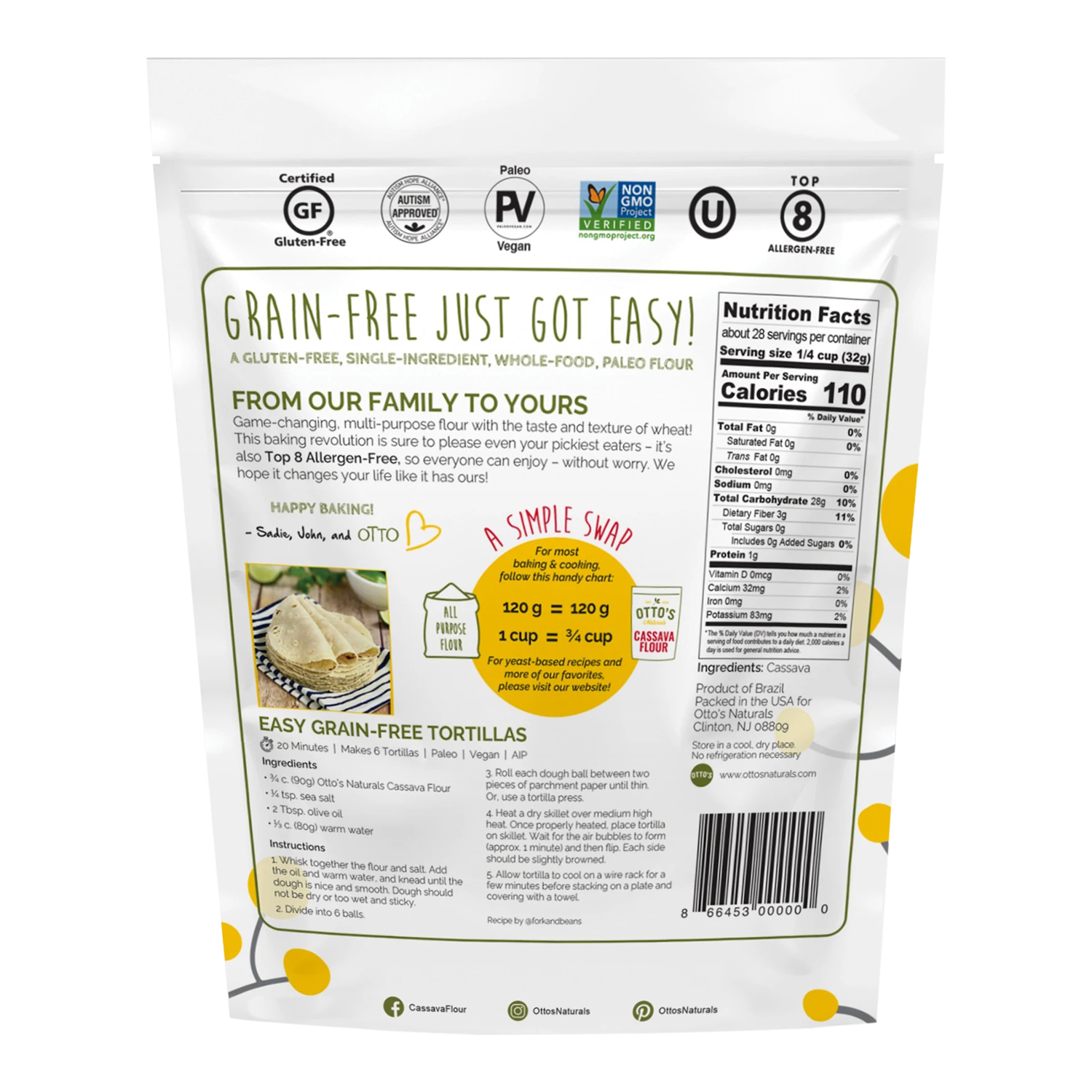 Our single-ingredient, multi-purpose cassava flour is a culinary game-changer, matching the unique taste and texture of wheat. It's the flour our family reaches for first, and because it's Top 8 Allergen-Free, we love knowing that everyone can reach for seconds.
Attention
Please note that safety is our main priority. We require all brand partners to participate in recurrent verification processes to confirm existing information and actively report any updates to ingredients and/or production facilities. Please be sure to double check for certifications that satisfy your requirements, and read the product's label when you receive it, adhering to the manufacturer's guidelines.
How to Use
In most recipes, either sub it in 1:1 by weight or, if your recipe calls for cups, just reduce flour volume by 25%. You no longer have to sacrifice taste or texture for your health because Grain-Free Just Got Easy!
Organic Cassava Flour
Regular price
$17.99
Sale price
$14.90
Unit price
per
Save 10% by subscribing to a monthly refresh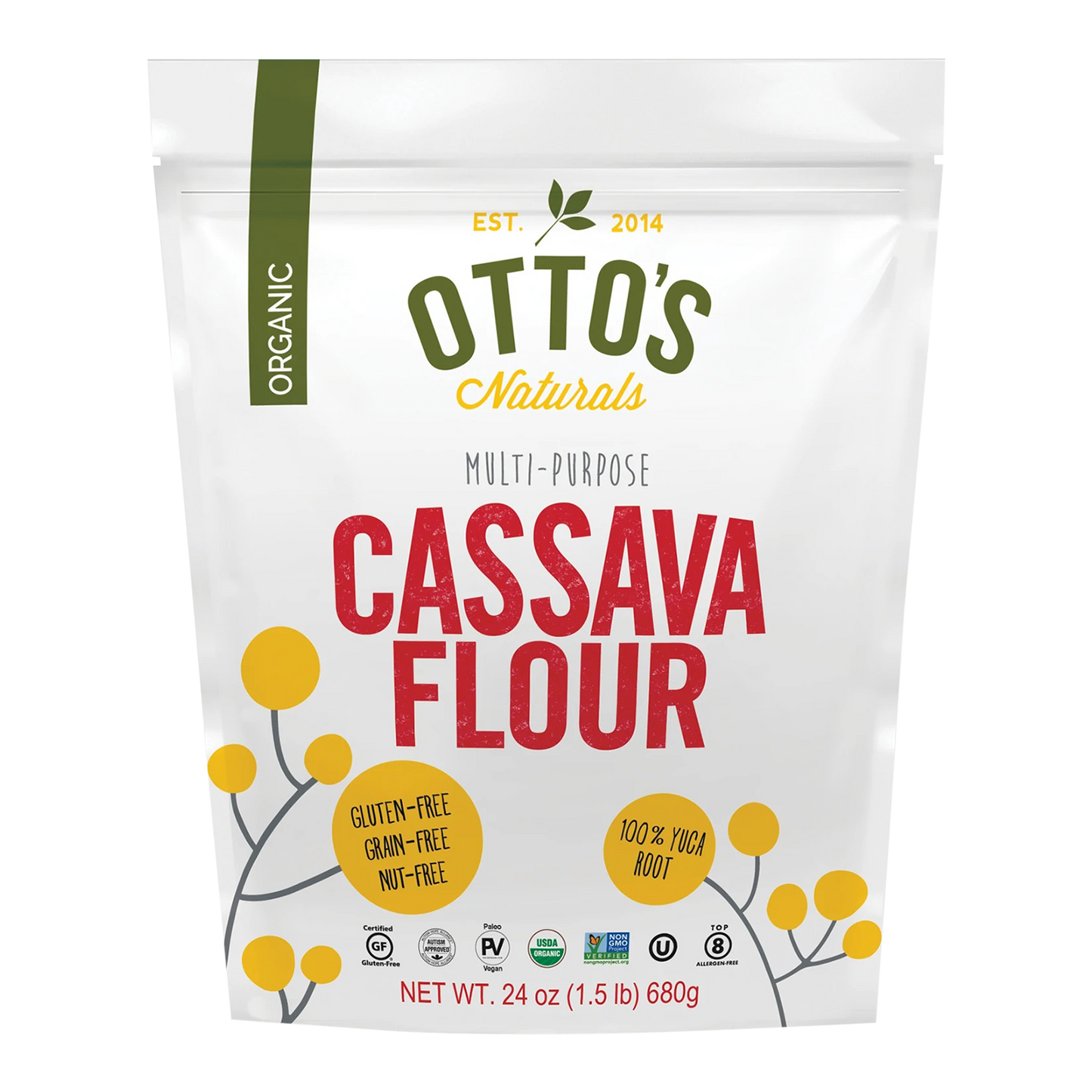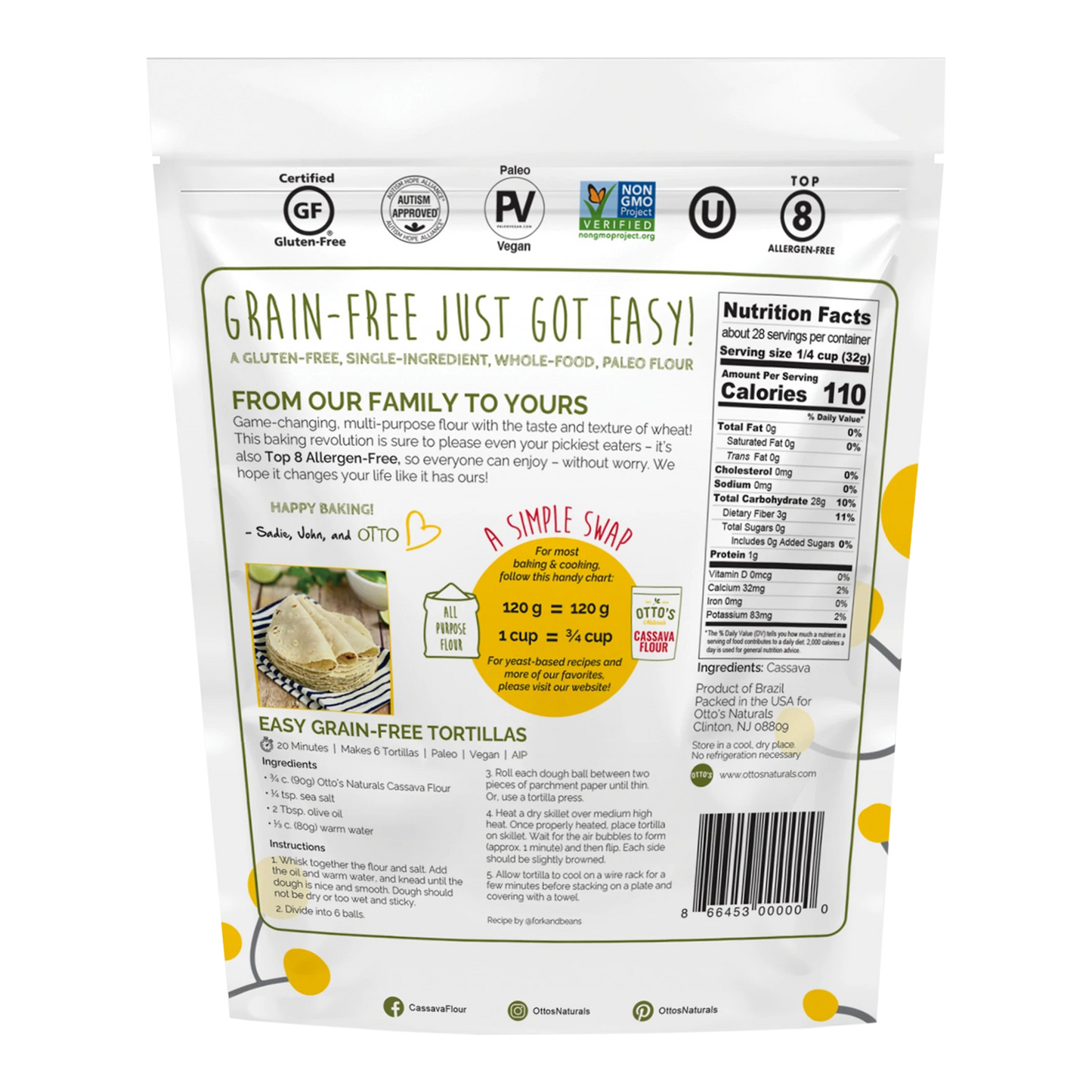 Otto's Naturals. Multi-purpose Cassava flour makes Grain-Free Baking EASY.
It all started with our game-changing, single-ingredient, Top 8 Allergen Free cassava flour. Now we have a line of baking mixes that are completely grain-free and allergy friendly, yet so good the whole family can enjoy - without worry. We want to make things easy for moms in the modern family, where multiple allergies are the norm. With Otto's there's no need to sacrifice traditions and no need to make separate meals for different family members. Our goal is to bring comfort food back to the table for all, proving allergy friendly foods can taste just as good as their traditional counterparts!
Shop All