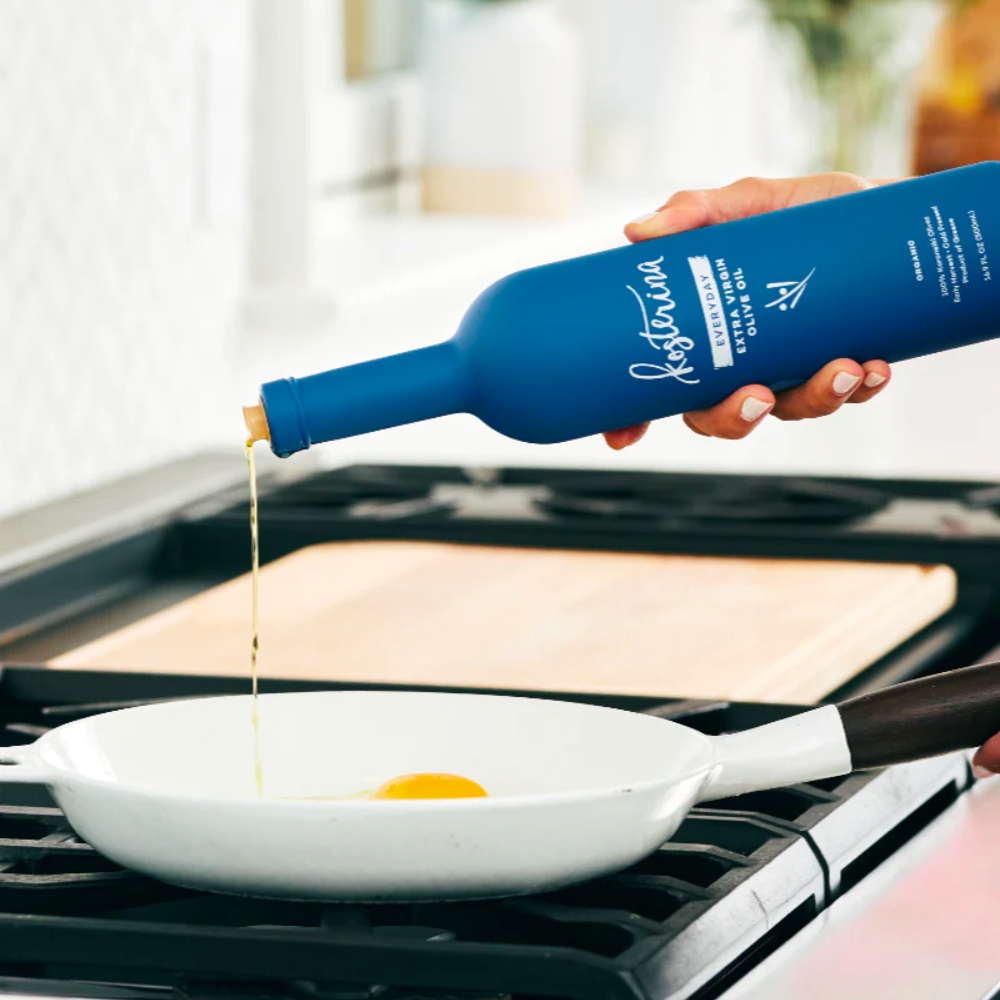 Crafted with cooks in mind, the Everyday has a mild, fruity flavor with a smooth finish that will not overpower your food. This oil stands up to heat beautifully and is able to maintain its flavor with a smoke point of over 400° F. Like our ultra-premium Original EVOO, the Everyday is made from 100% Koroneiki early harvest olives.
Ingredients
Organic Greek extra virgin olive oil.
Attention
Please note that safety is our main priority. We require all brand partners to participate in recurrent verification processes to confirm existing information and actively report any updates to ingredients and/or production facilities. Please be sure to double check for certifications that satisfy your requirements, and read the product's label when you receive it, adhering to the manufacturer's guidelines.
How to Use
Our Organic Everyday Extra Virgin Olive Oil has a mild fruity flavor that will not overpower your food, making it perfect for cooking just about anything.
Organic Everyday Extra Virgin Olive Oil
Regular price
Sale price
$19.95
Unit price
per
Save 10% by subscribing to a monthly refresh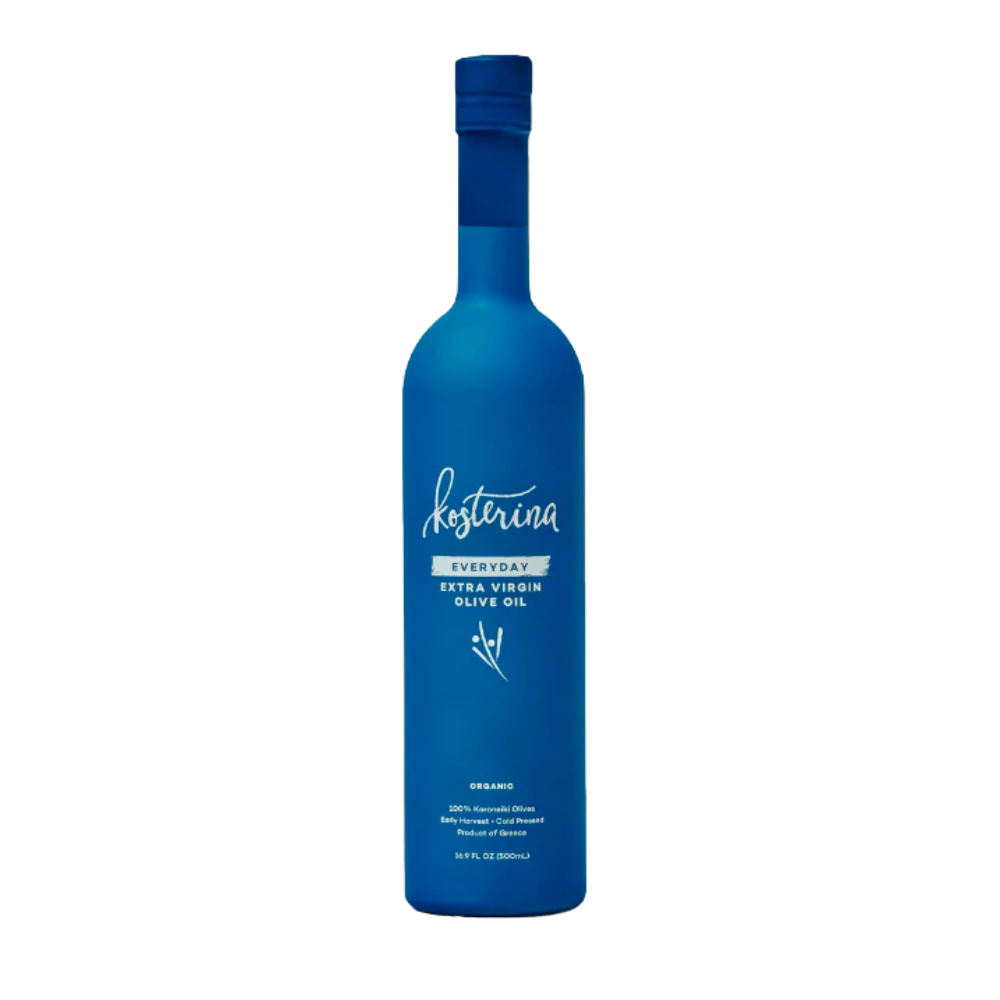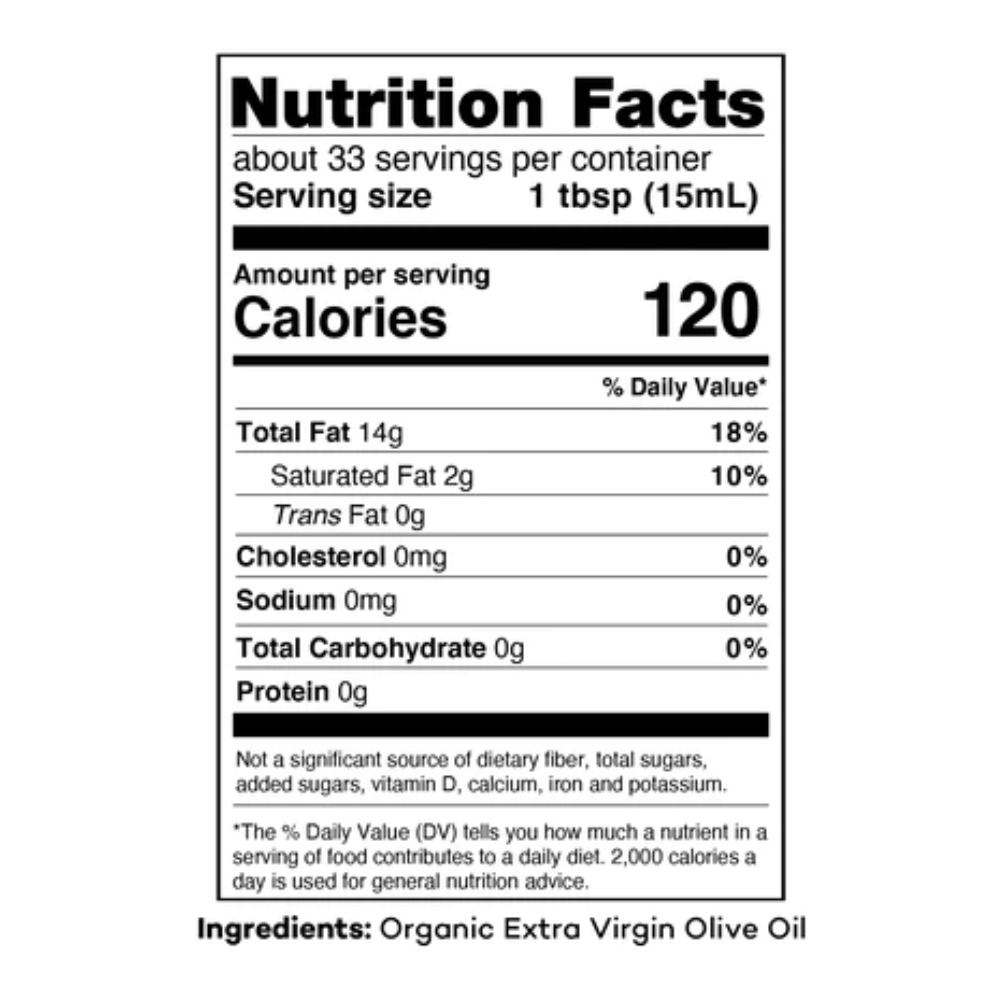 Experience the mediterranean lifestyle with Kosterina's Greek Extra Virgin Olive Oil rich in polyphenols – powerful antioxidants proven to promote longevity and provide bold flavor.
Kosterina olive oil is early harvest Koroneiki olive oil, all sourced from the Peloponnese region of Greece. Our balsamic vinegars are sourced from Modena, Italy - a protected region - and our flavored olive oils are made with our Original EVOO and infused with flavors that are authentically Mediterranean. We go straight to the source for all of our offerings to ensure we are bringing you the most authentic and quality product possible. We aren't afraid to put a modern twist on the classics, so long as we stay true to our Mediterranean heritage.
Shop All