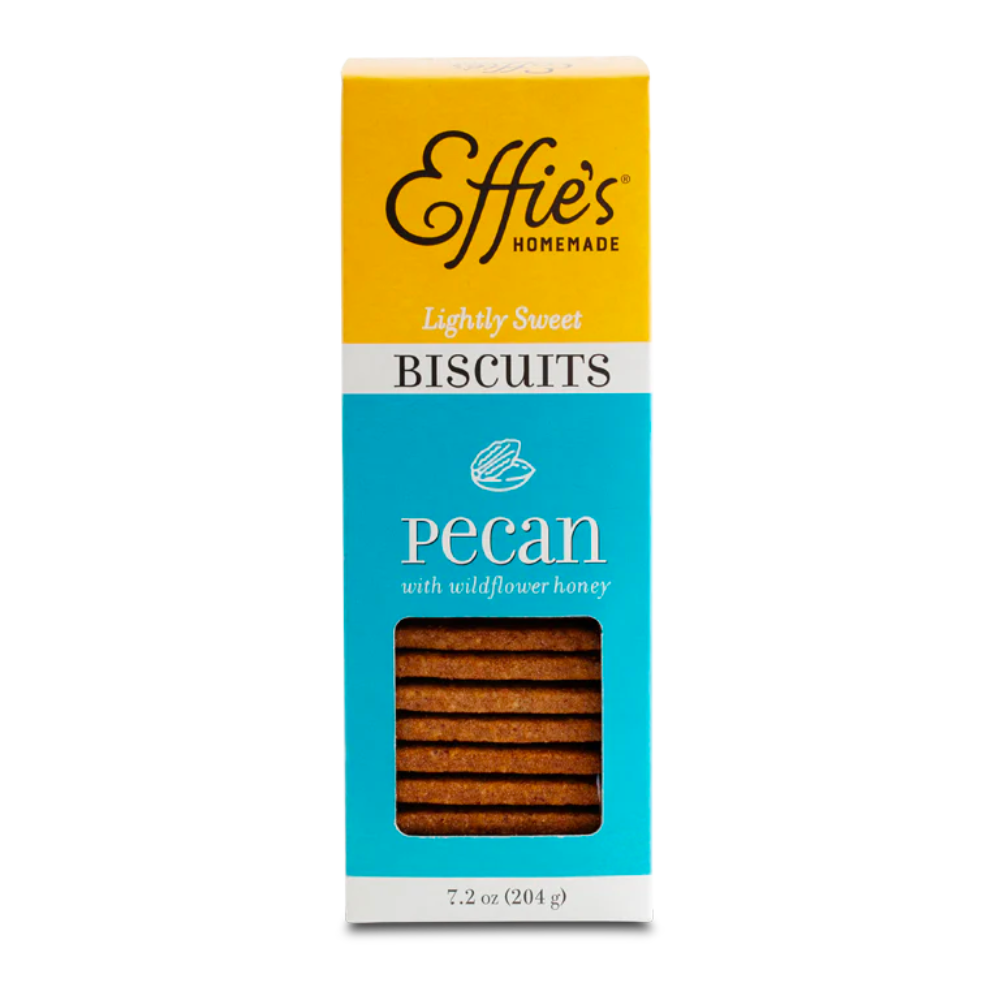 Sweet southern pecans take center stage in these deliciously nutty tea biscuits. They're buttery-crisp, made with stone-ground whole wheat and a just touch of wildflower honey.
Lifestyle Details
Vegetarian

Vegetarian

According to the most recently updated manufacturer information, this product is Vegetarian - does not contain meat, poultry and seafood. Please note that additional lifestyle preferences, other than the ones already listed, may apply - so make sure you check the remaining product details.

Vegetarian
Ingredients
WHEAT FLOUR, BUTTER, PECANS, WHOLE WHEAT FLOUR, BROWN CANE SUGAR, HONEY, WATER, KOSHER SALT, BAKING SODA
Attention
Please note that safety is our main priority. We require all brand partners to participate in recurrent verification processes to confirm existing information and actively report any updates to ingredients and/or production facilities. Please be sure to double check for certifications that satisfy your requirements, and read the product's label when you receive it, adhering to the manufacturer's guidelines.
How to Use
Enjoy with your morning coffee or pair with creamy blue cheese and fresh or preserved summer stone fruits.
Pecan Biscuits
Regular price
Sale price
$6.99
Unit price
per
Save 10% by subscribing to a monthly refresh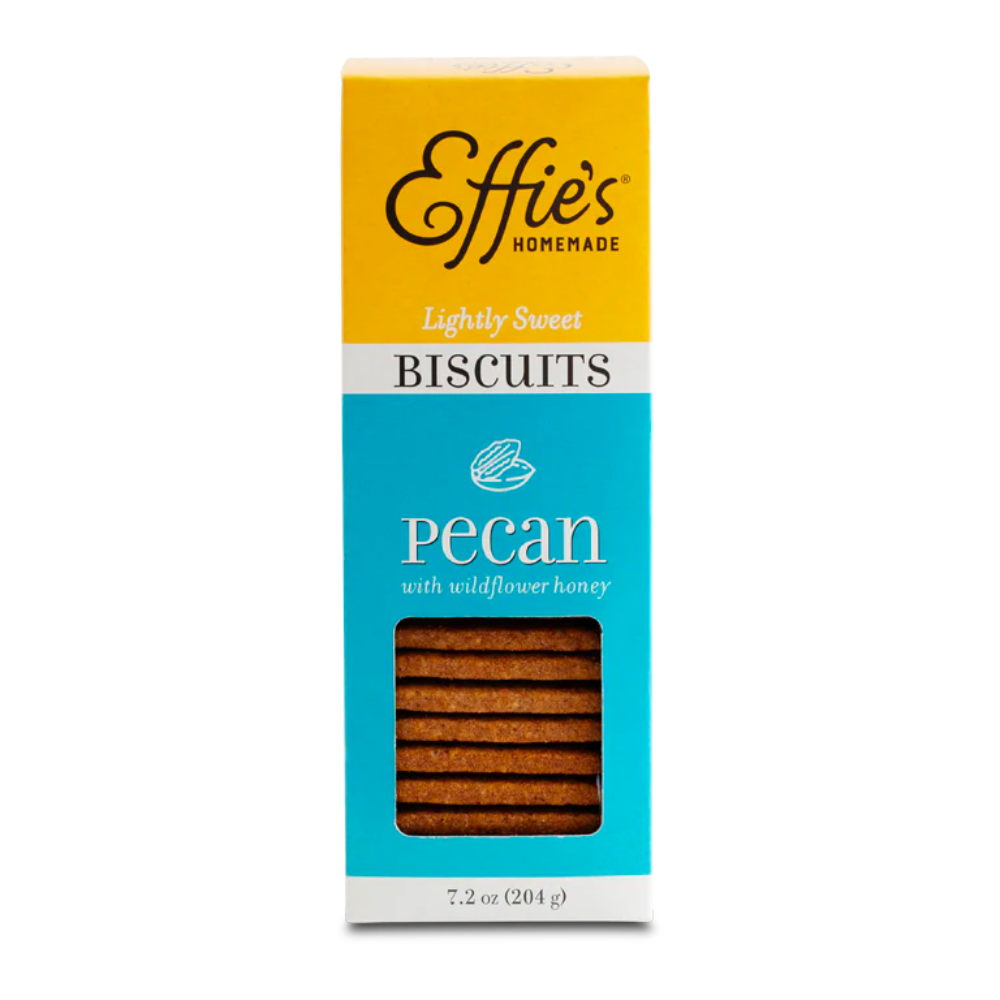 Behold the Biscuit! - The first bite of an Effie's biscuit is a moment of pure delight. Lightly sweet with a bright finish of salt, they're more refined than a cookie, more dynamic than a cracker. Savor on their own or as a perfect companion for tea and coffee.
It All Began with an Oatcake. Back in Nova Scotia, where our original biscuit was known as an oatcake, Effie MacLellan (yes, that Effie) learned a generations-old, family farmhouse recipe that she carried to her new home in Dorchester, Massachusetts. Oatcakes were a staple in Effie's pantry, always on hand should friends or family drop by. Whenever she was baking, word spread quickly, and soon the neighborhood kids would come running for oatcakes, still warm, carefully wrapped in a napkin and ready for sharing. Thankfully, for the rest of us, the story doesn't end there. Effie's daughter, Joan, and her longtime friend, Irene, knew these oatcakes were too exceptional to keep to themselves. Professionally trained culinary experts and teachers, Joan and Irene launched Effie's Homemade to share the oatcake tradition with an eager public. Today, they continue to explore new recipes and exciting flavor combinations, bringing the humble biscuit to unexpected heights. Whether on its own, or as a delicious pairing, Effie's Homemade honors a rich, farmhouse tradition and continues the spirit of sharing simple pleasures.
Shop All