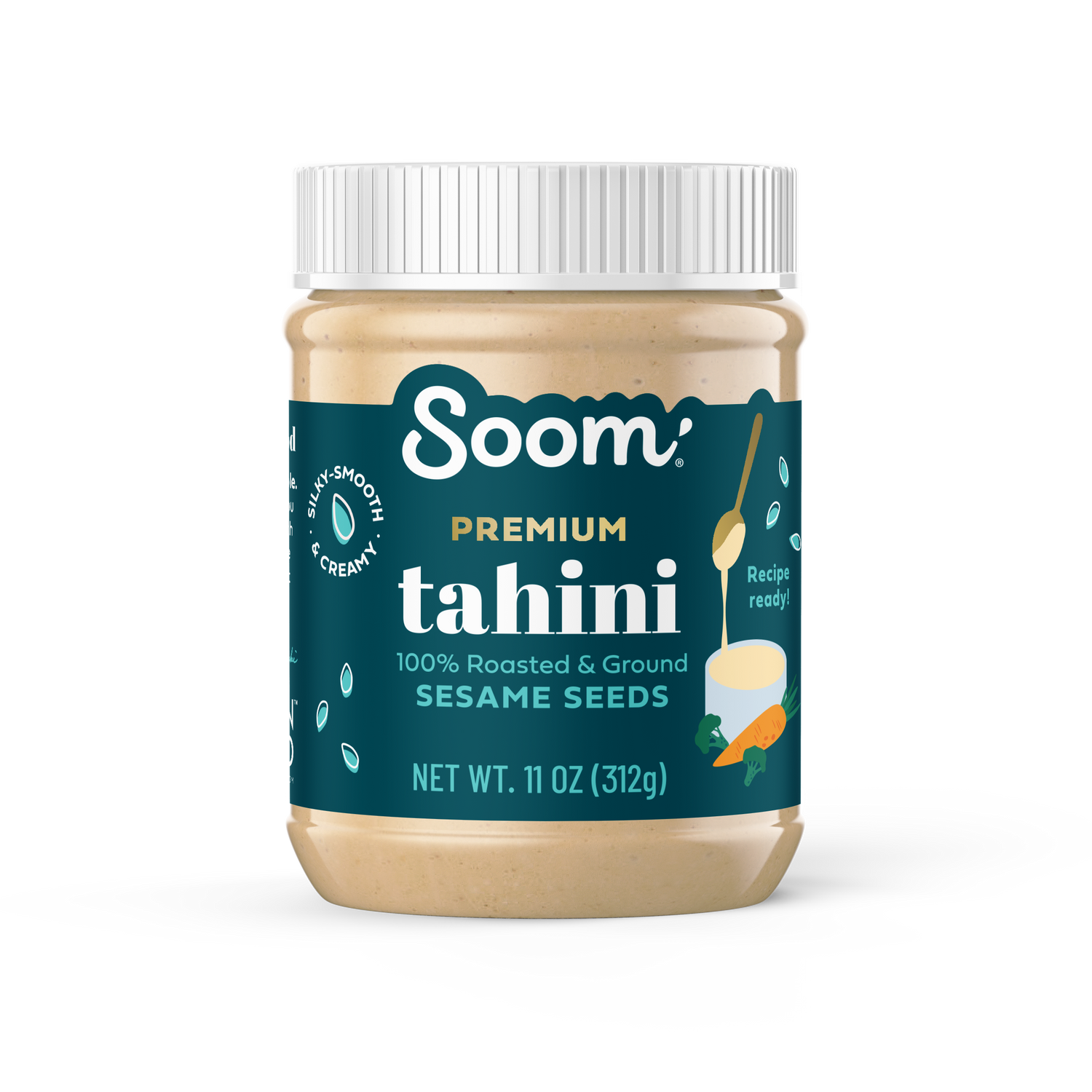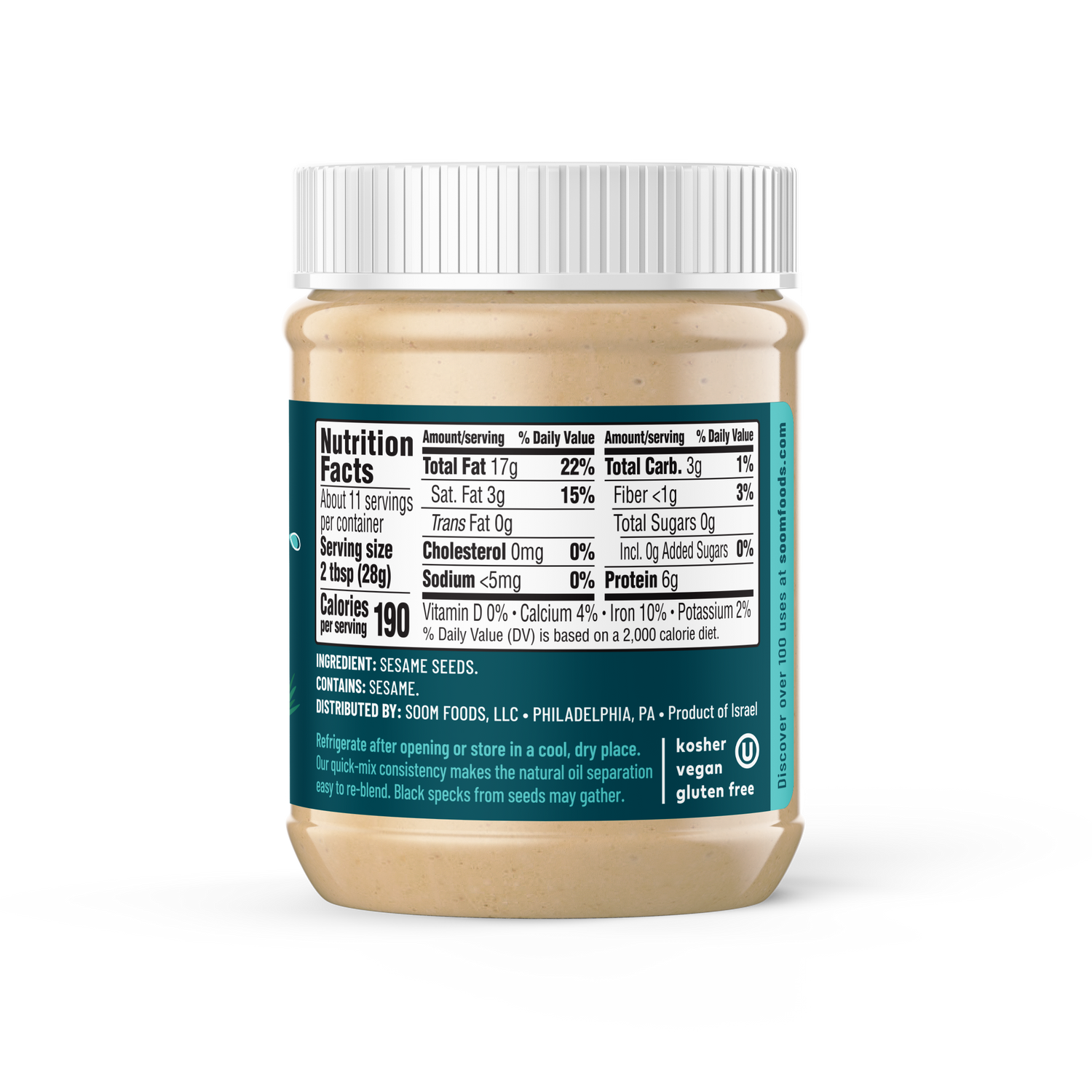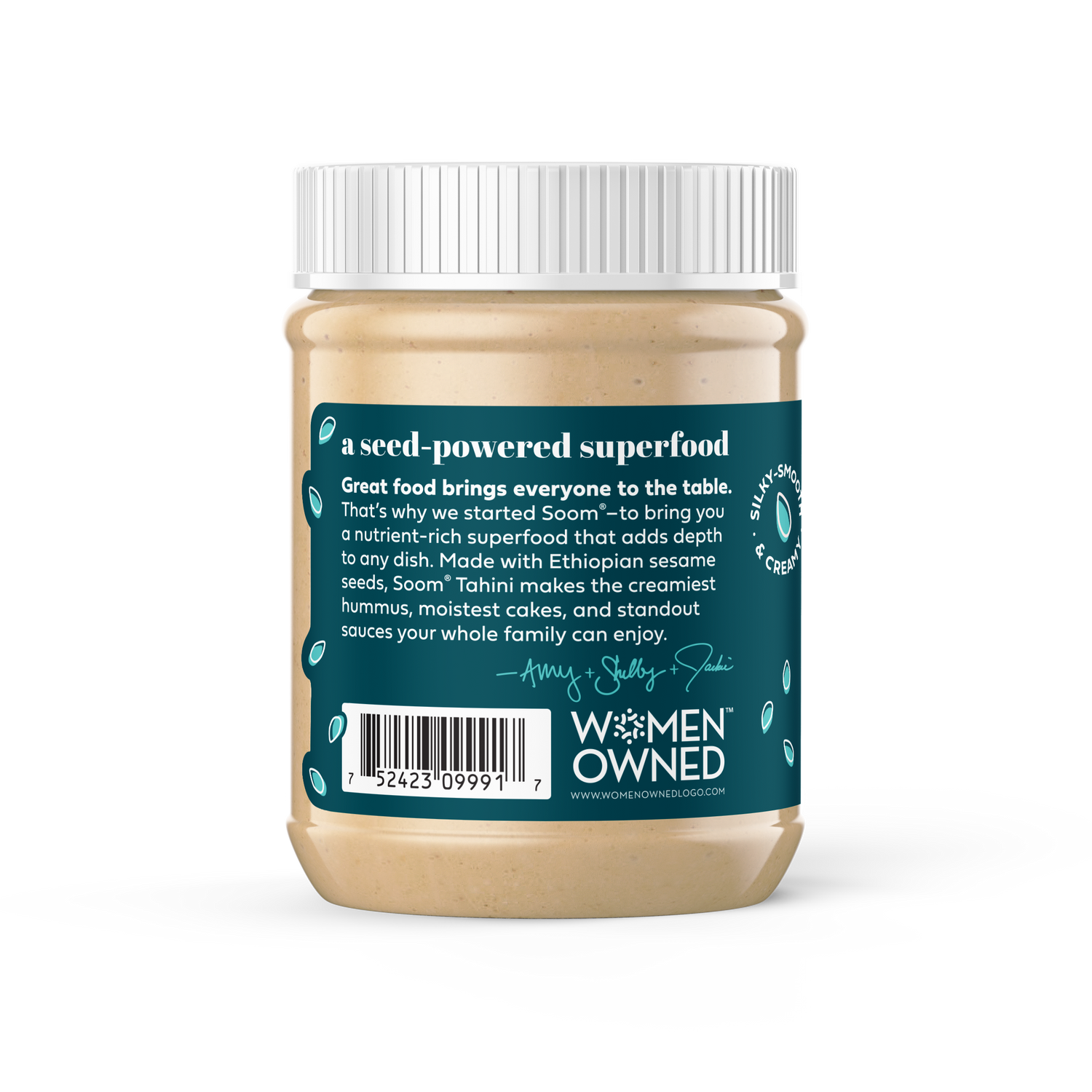 Creamy and silky-smooth, Soom Tahini is roasted and pressed to perfection and made entirely from the best sesame seeds! The mild nutty flavor makes this nutritious pantry staple perfect for both savory and sweet recipes.
Attention
Please note that safety is our main priority. We require all brand partners to participate in recurrent verification processes to confirm existing information and actively report any updates to ingredients and/or production facilities. Please be sure to double check for certifications that satisfy your requirements, and read the product's label when you receive it, adhering to the manufacturer's guidelines.
How to Use
Soom Tahini is great for way more than just hummus! It's a great dairy-free base for dressings, sauces, dips, and spreads and makes your favorite soups and smoothies super creamy. It also adds complexity and richness to all baked goods it's added to!
Soom Premium Tahini
Regular price
Sale price
$7.99
Unit price
per
Save 10% by subscribing to a monthly refresh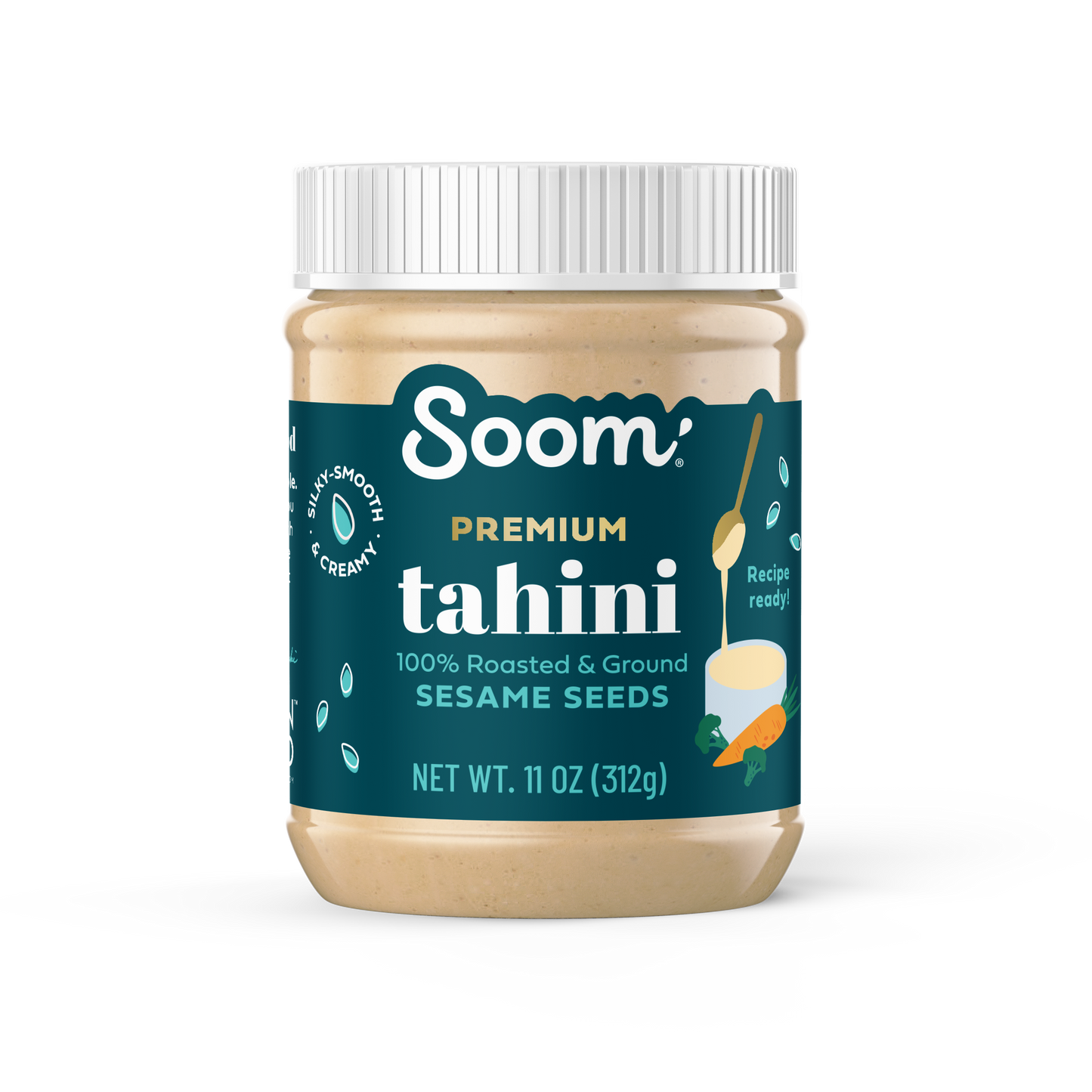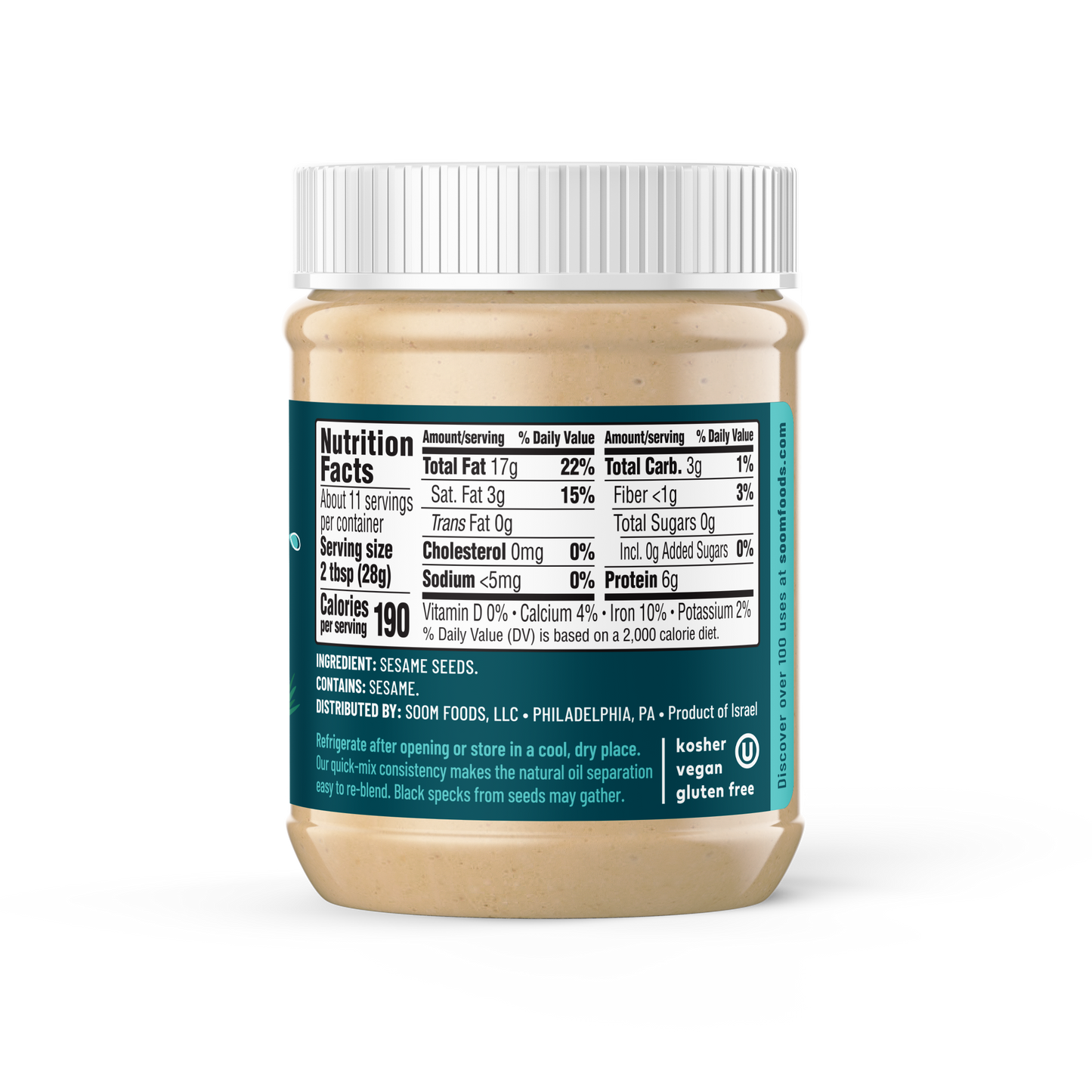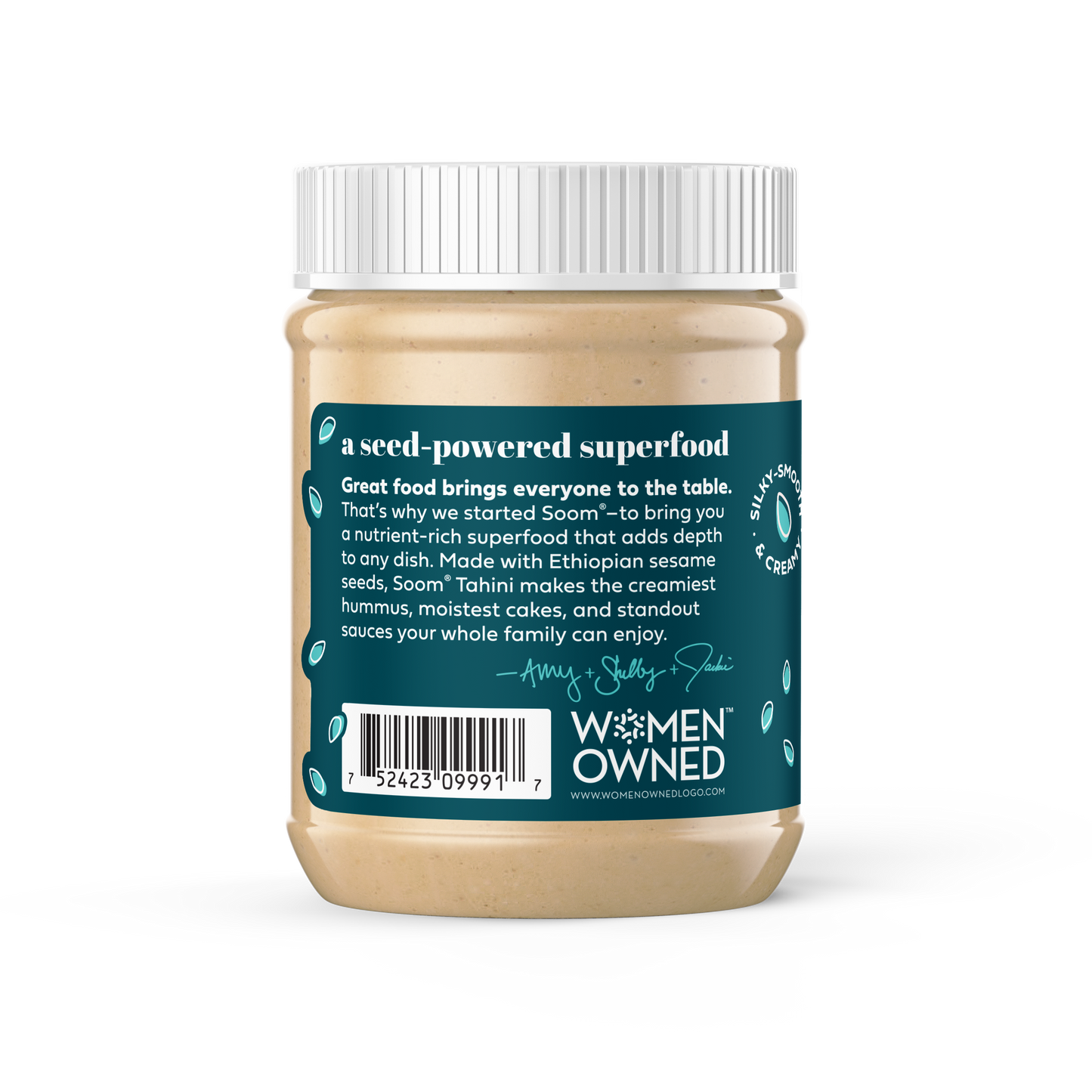 Soom tahini is made from premium white sesame seeds... that's it!
Soom Foods was founded in 2013 when the "Soom Sisters" - Amy, Shelby, and Jackie - realized the high quality tahini they enjoyed while traveling overseas wasn't available in the US. Their love of food and its ability to bring people together inspired them to find a way to bring the highest quality tahini home to share with others. Headquartered in Philadelphia, Soom Foods sells the creamiest tahini and tahini products enjoyed by both restaurant chefs and home cooks. Soom products are naturally nut-free, dairy-free, gluten-free, vegan, and kosher. Soom products are also free of preservatives and palm oil.
Shop All