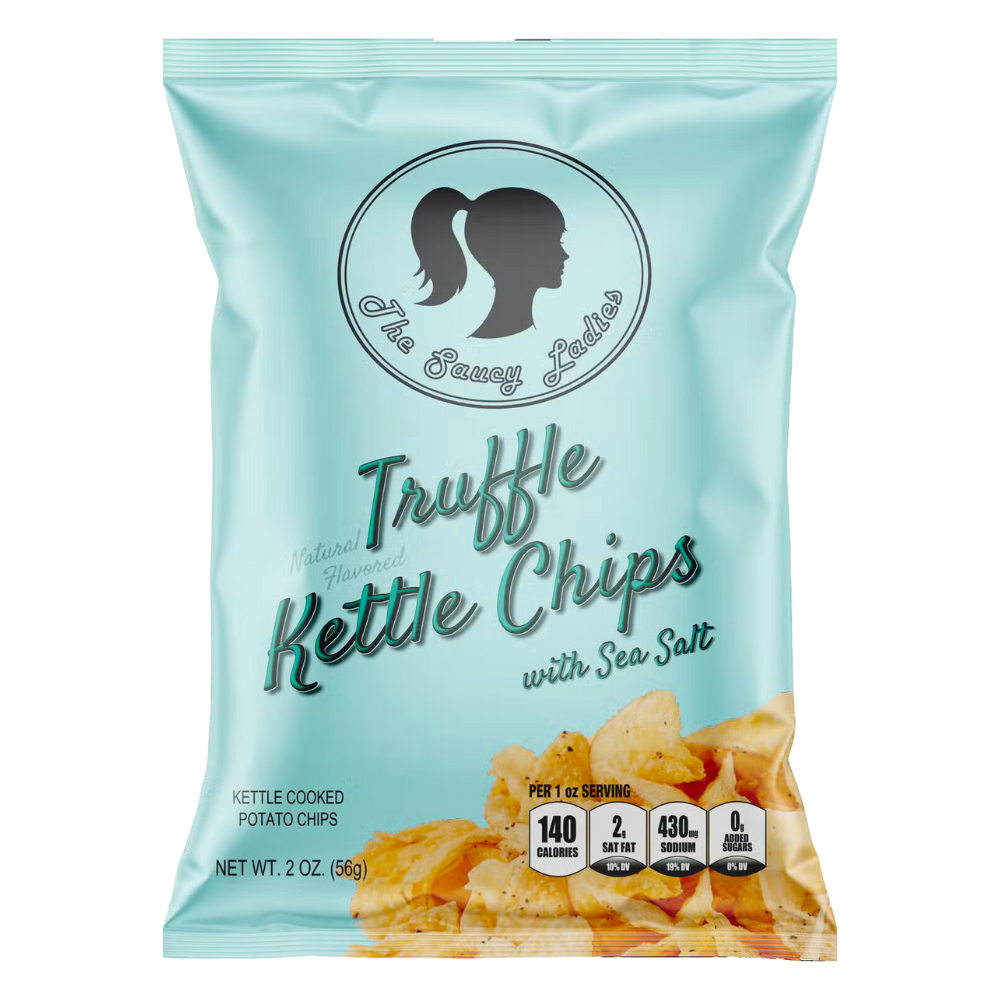 For truffle lovers, our crisp old-fashioned kettle chips with white truffles and sea salt.
Ingredients
Potatoes, Vegetable Oil (Contains one or more of the following: Canola, Corn, Cottonseed, Safflower, Soybean or Sunflower) White Truffle Sea Salt (Sea Salt, Dried Truffles, Dried Mushrooms, Natural Truffle Flavor).
Attention
Please note that safety is our main priority. We require all brand partners to participate in recurrent verification processes to confirm existing information and actively report any updates to ingredients and/or production facilities. Please be sure to double check for certifications that satisfy your requirements, and read the product's label when you receive it, adhering to the manufacturer's guidelines.
Truffle Kettle Chips
Regular price
Sale price
$2.34
Unit price
per
Save 10% by subscribing to a monthly refresh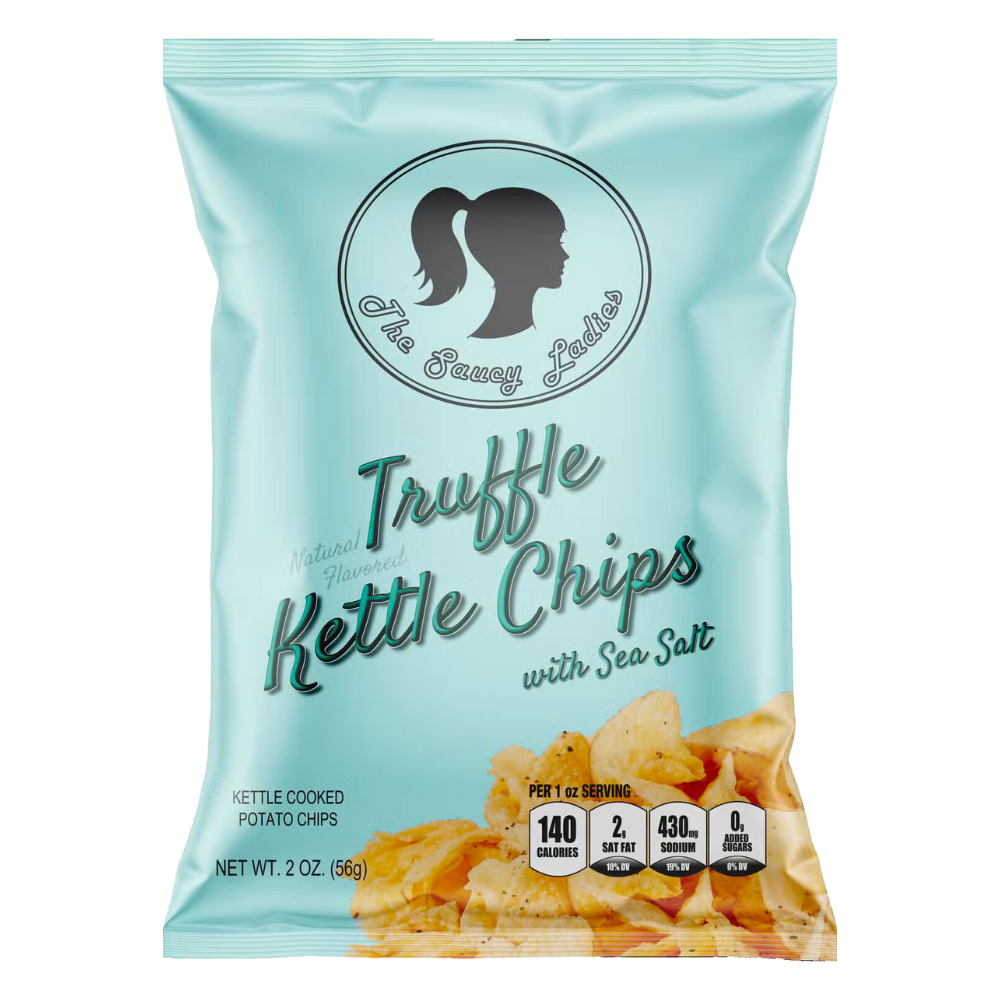 The Saucy Ladies team has over 100 years of combined experience in the food industry and is proud to bring consumers these delicious products to enjoy.
Sharon Straci, founder of The Saucy Ladies, was also known as the woman behind Rao's Pasta Sauce. After the sale of Rao's Specialty Foods and having the passion for unique specialty foods, she poured her heart into creating one of her favorite snacks; artisan made crisp old-fashioned kettle chips with an Italian flair using all natural, custom blended seasonings and 100% real cheese. Introducing 7 varieties in 6oz and 2oz bags each having its own unique and delicious flavor profile: Old-Fashioned with Sea Salt, Five Cheese with cracked Black Pepper, Truffle, Marinara, Tomato Basil, Arrabbiata and for those with a sweet tooth, a Sweet & Salty Kettle Chip made with salted caramel.
Shop All