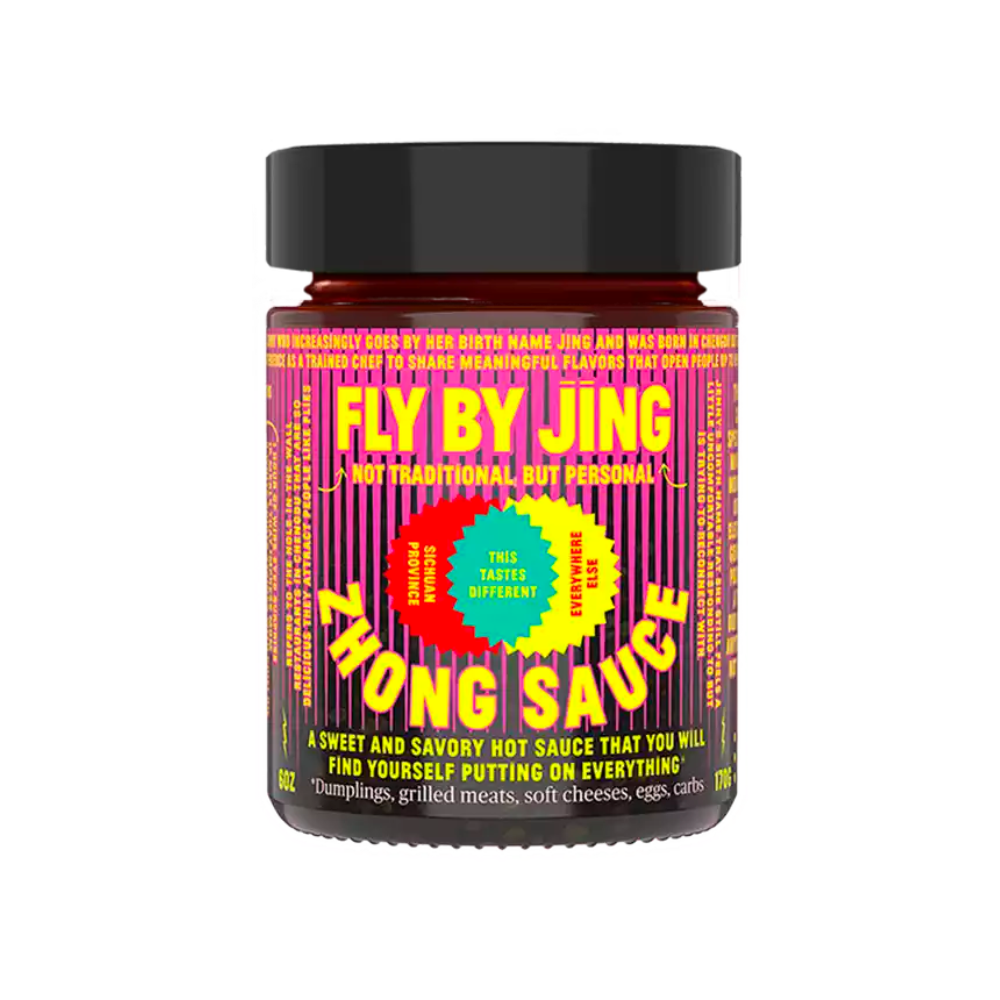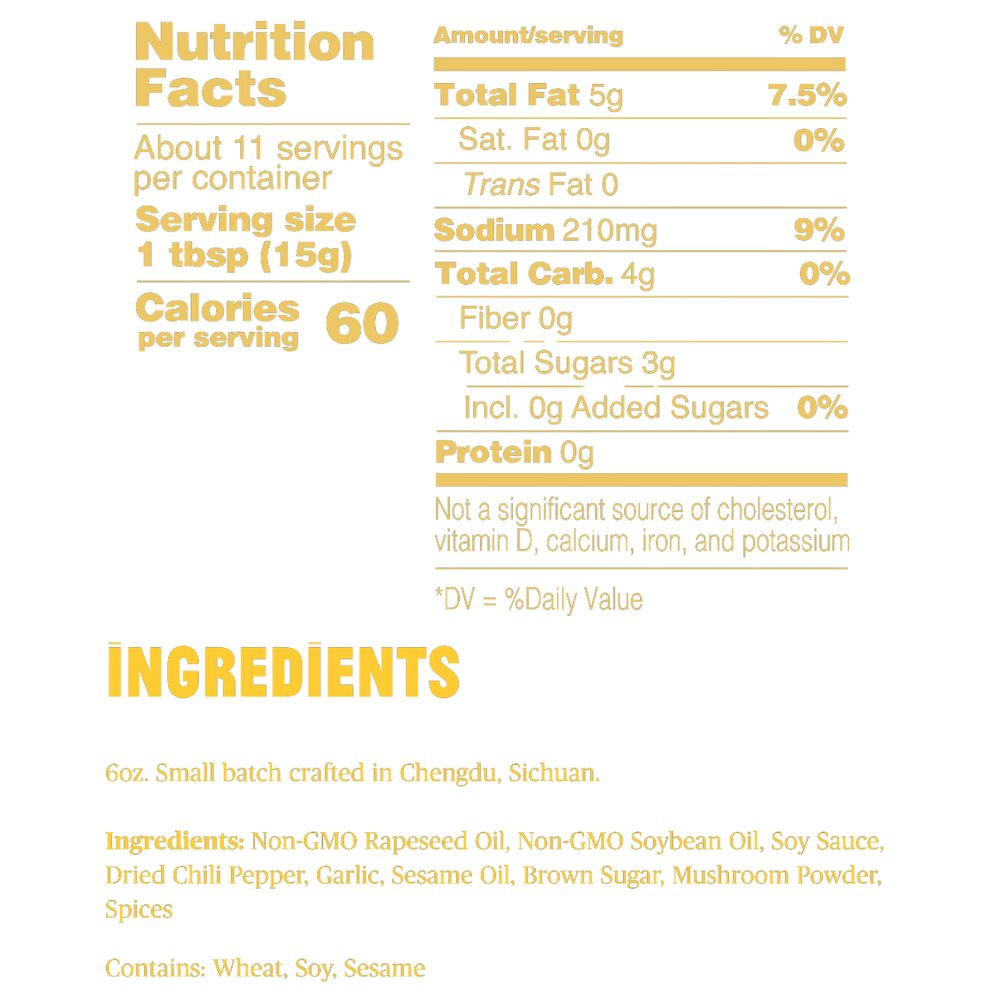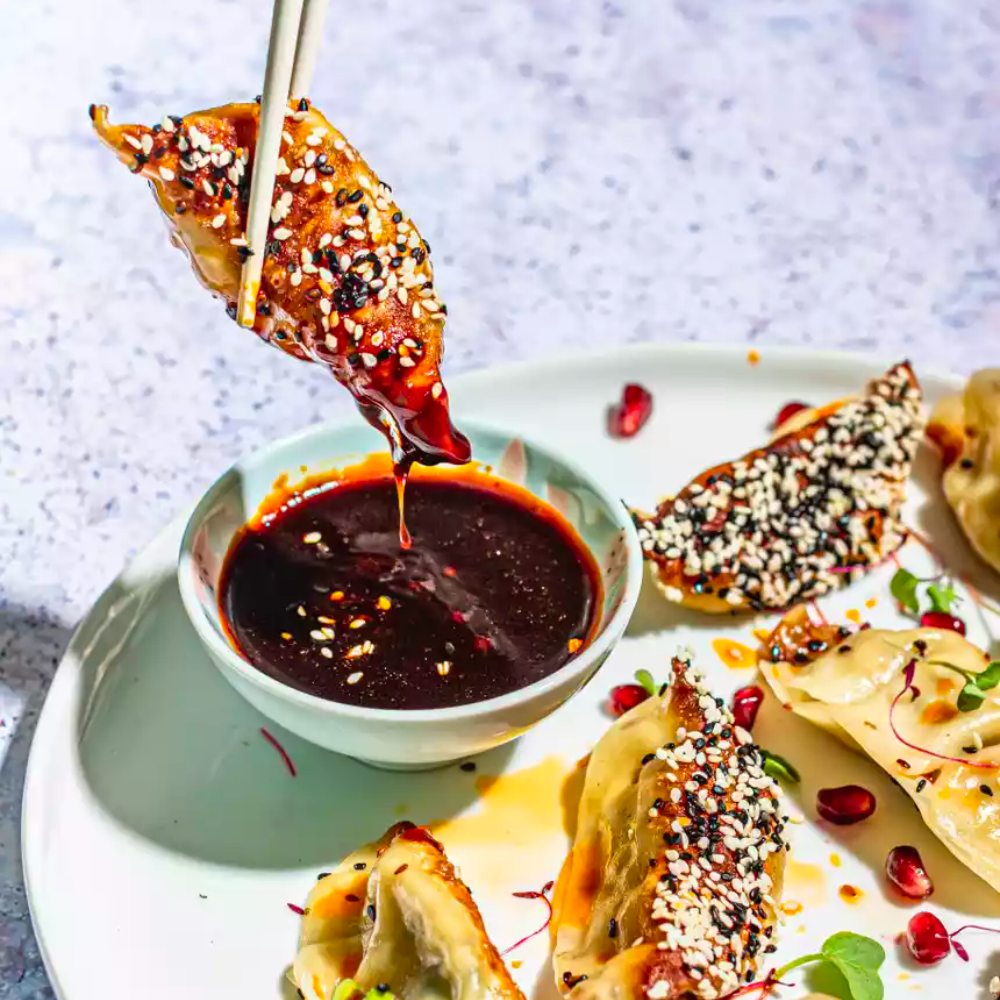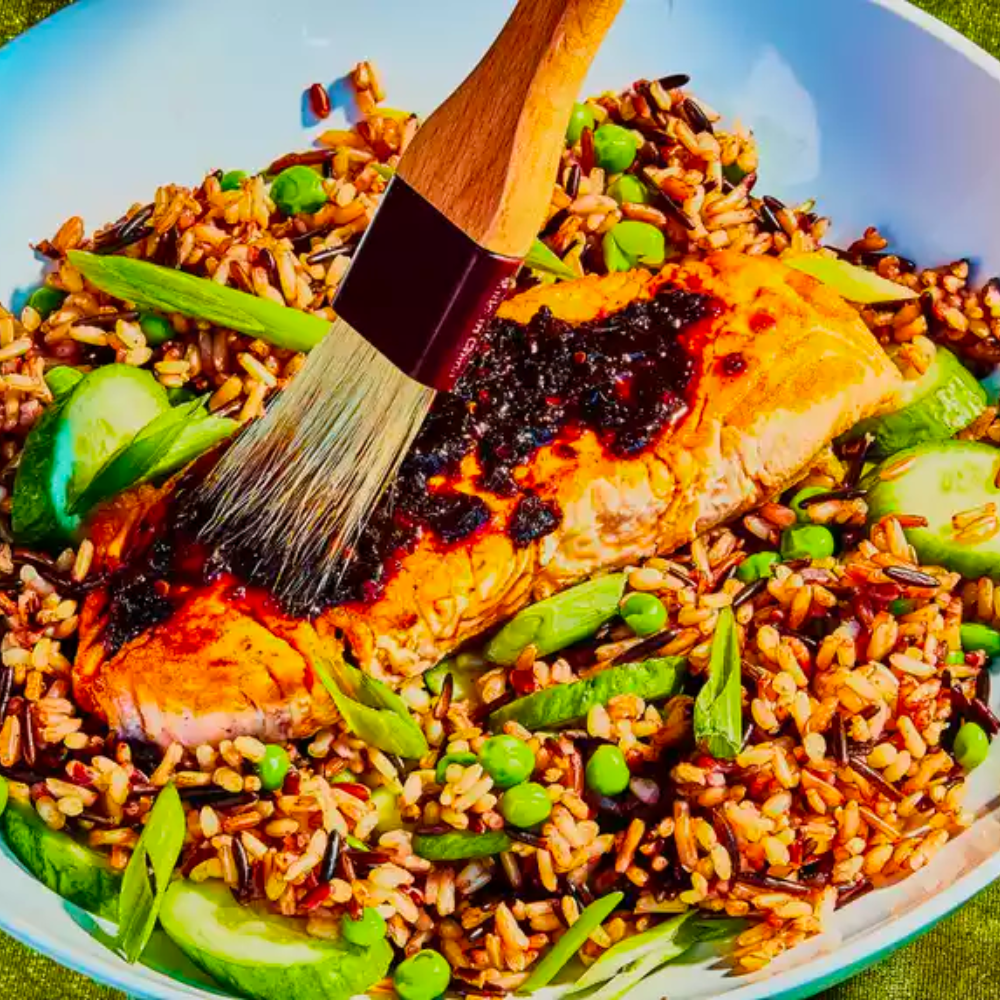 Inspired by the popular, classic Chengdu street snack Zhong Dumplings, Zhong Sauce is a concoction of aromatic "fuzhi" soy sauce, slow-brewed with brown sugar, mushrooms, garlic, and a blend of spices. It's sweet, tangy, spicy, and umami-rich all at once — intensely delicious and versatile.
Lifestyle Details
Non-GMO

Non-GMO

According to the most recently updated manufacturer information, this product is Non-GMO - produced without genetic engineering and its ingredients are not derived from GMOs. Please note that additional lifestyle preferences, other than the ones already listed, may apply - so make sure you check the remaining product details.

Non-GMO
Ingredients
Non-GMO Rapeseed Oil, Non-GMO Soybean Oil, Soy Sauce, Dried Chili Pepper, Garlic, Sesame Oil, Brown Sugar, Mushroom Powder, Spices
Attention
Please note that safety is our main priority. We require all brand partners to participate in recurrent verification processes to confirm existing information and actively report any updates to ingredients and/or production facilities. Please be sure to double check for certifications that satisfy your requirements, and read the product's label when you receive it, adhering to the manufacturer's guidelines.
Zhong Sauce
Regular price
Sale price
$15.00
Unit price
per
Save 10% by subscribing to a monthly refresh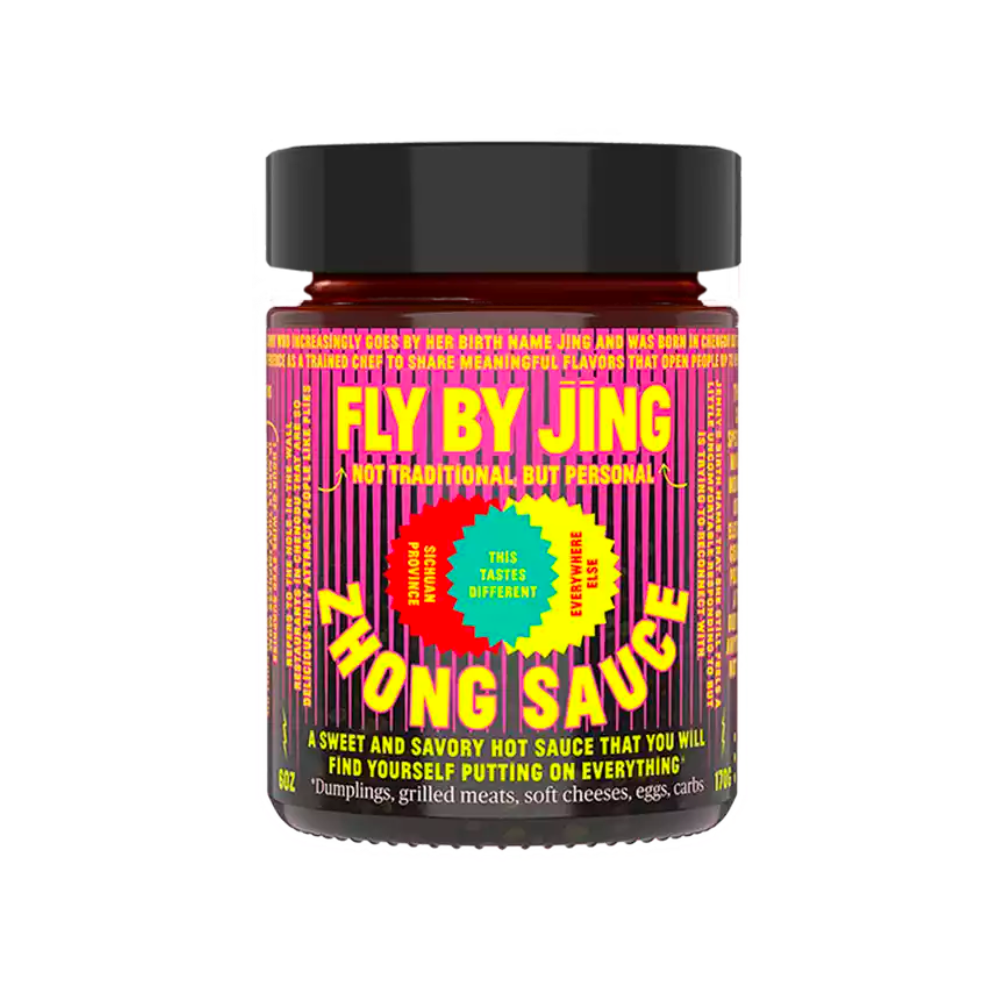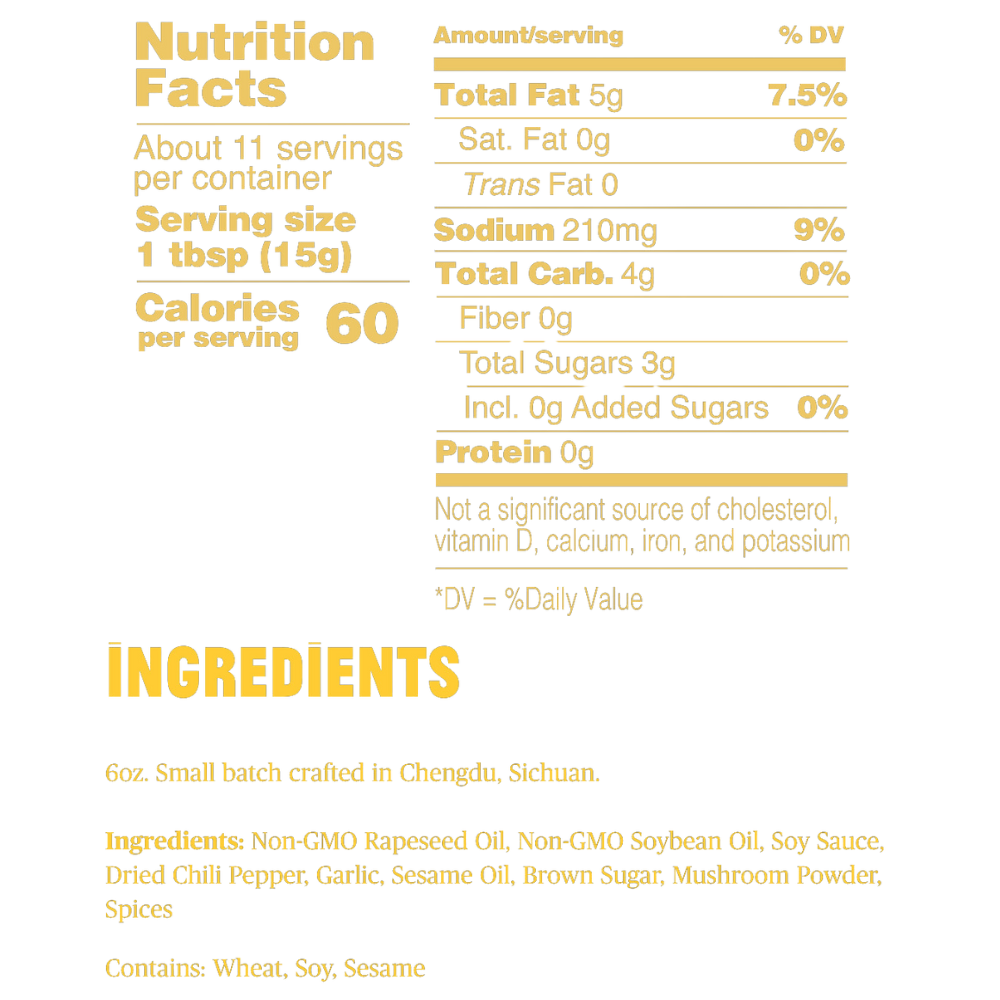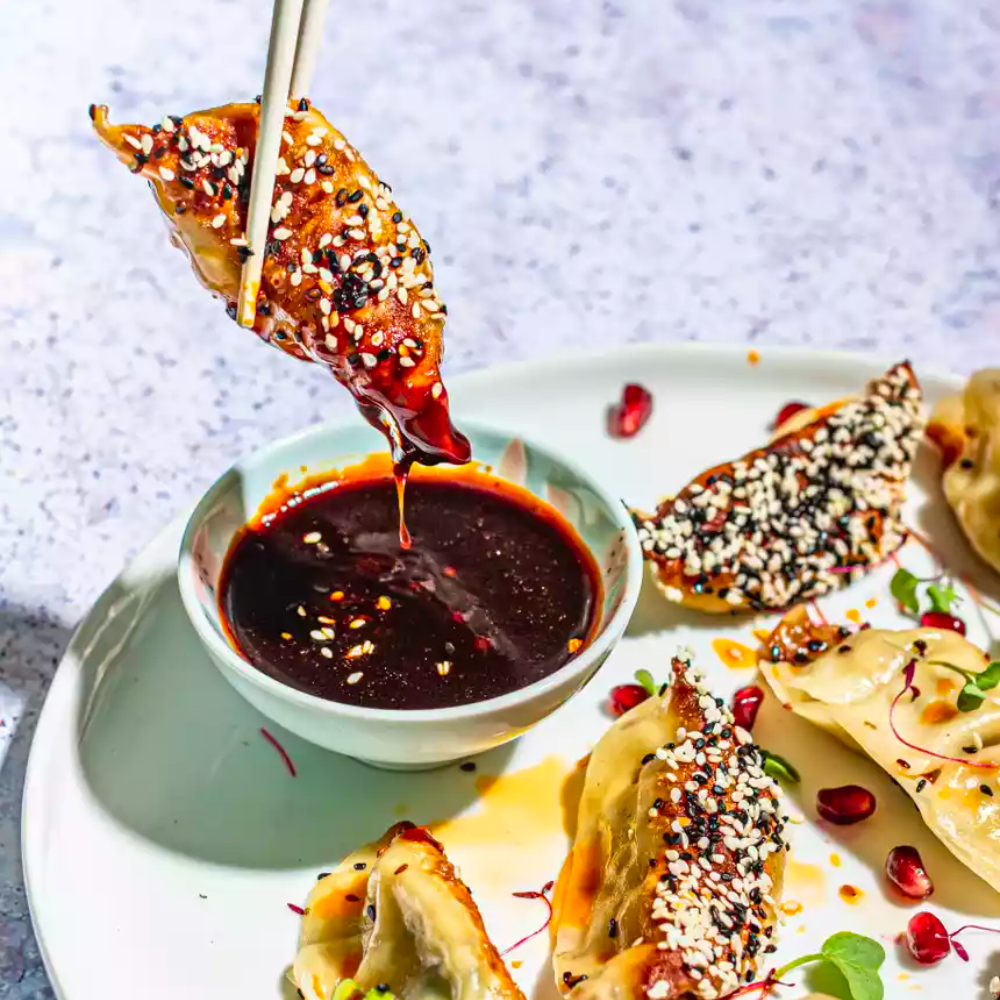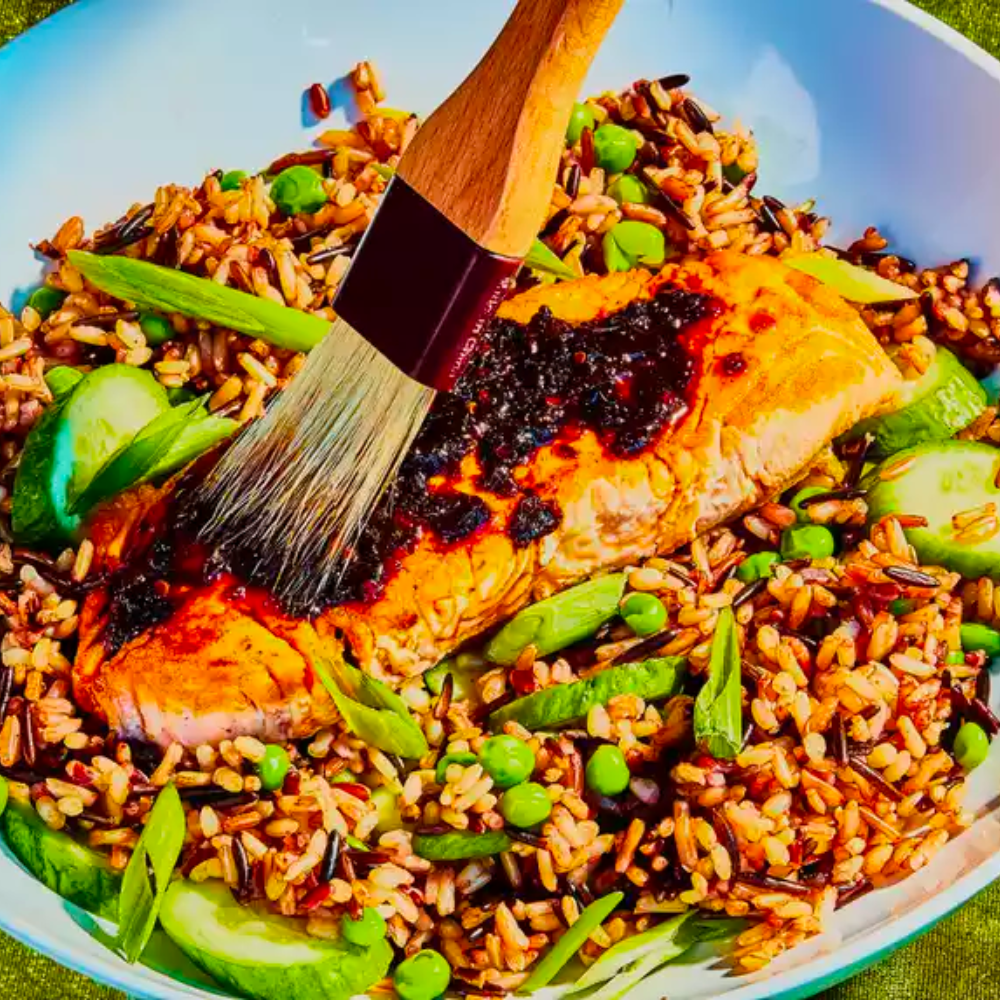 Prepare to meet your new obsession: Fly By Jing
Fly By Jing doesn't conform to anyone else's notions of value, taste, tradition. It is one person's recipes, one person's vision, and one person's story. With these products, I'm telling you mine. I founded Fly By Jing in 2018, inspired by the amazing flavors of my hometown Chengdu and its famous fly restaurants— soulful hole-in-the-wall eateries so good they attract diners like flies.
Shop All