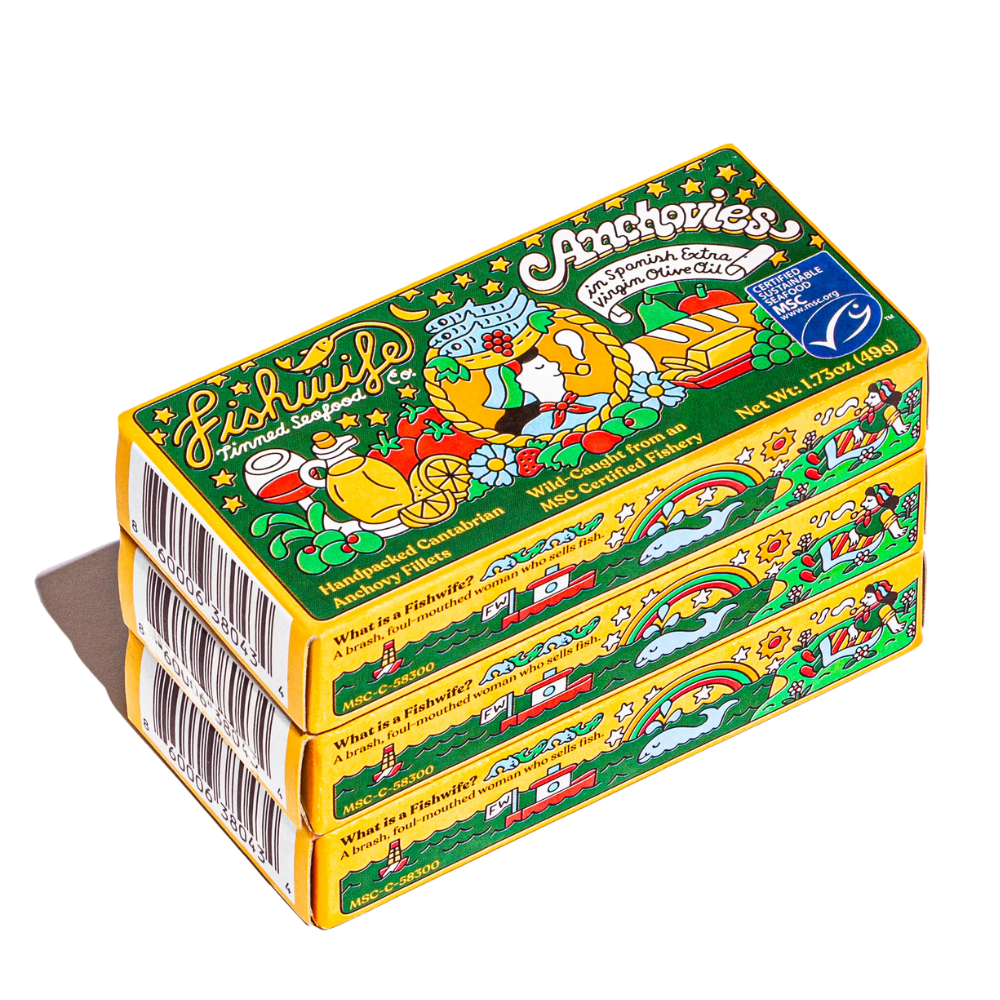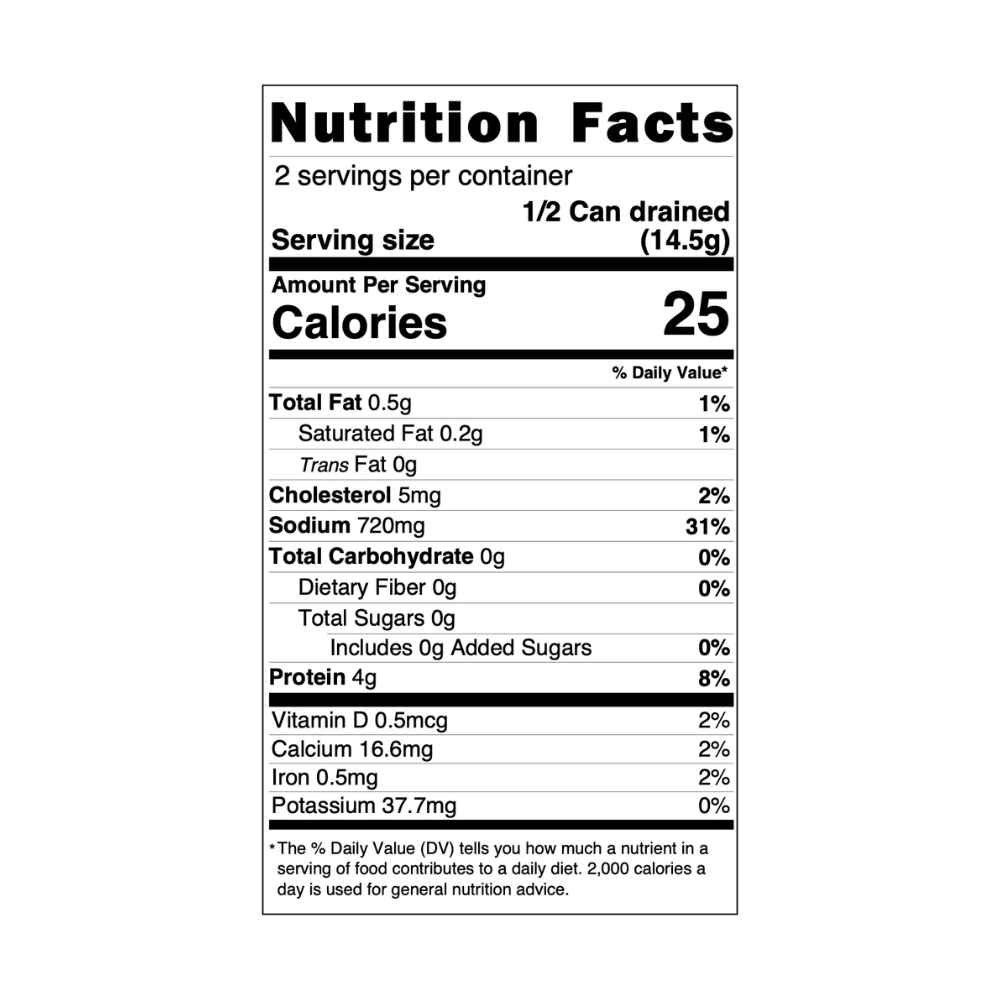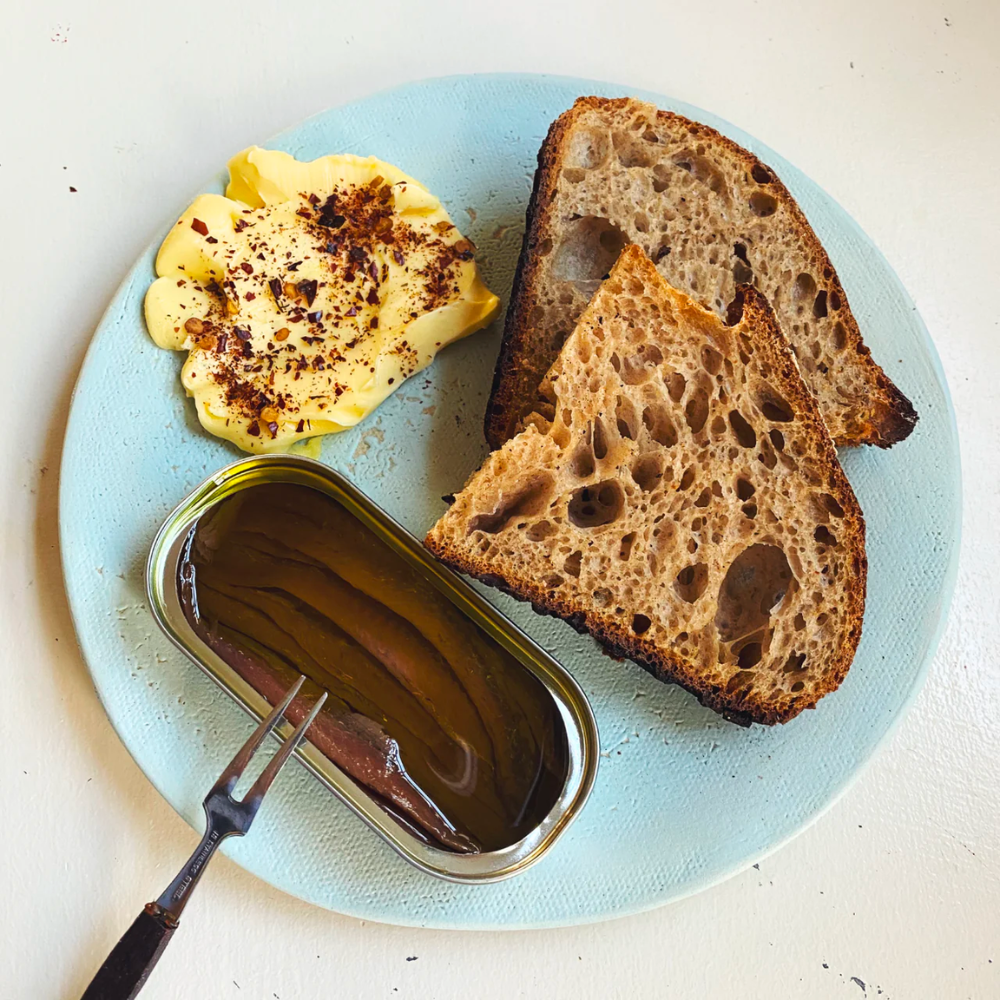 Say hello to the richest, butteriest anchovies that have ever met your lips. Enjoy with good bread and butter, simmered into a rich tomato pasta sauce, or stirred into a caesar salad. They are sourced from Europe's first and only MSC-certified sustainable anchovy fishery and semi-preserved through a salt-curing process that lasts for six - twelve months.
Ingredients
Anchovies (fish), organic extra virgin olive oil, salt.
Attention
Please note that safety is our main priority. We require all brand partners to participate in recurrent verification processes to confirm existing information and actively report any updates to ingredients and/or production facilities. Please be sure to double check for certifications that satisfy your requirements, and read the product's label when you receive it, adhering to the manufacturer's guidelines.
Canned Anchovies
Regular price
Sale price
$10.67
Unit price
per
Save 10% by subscribing to a monthly refresh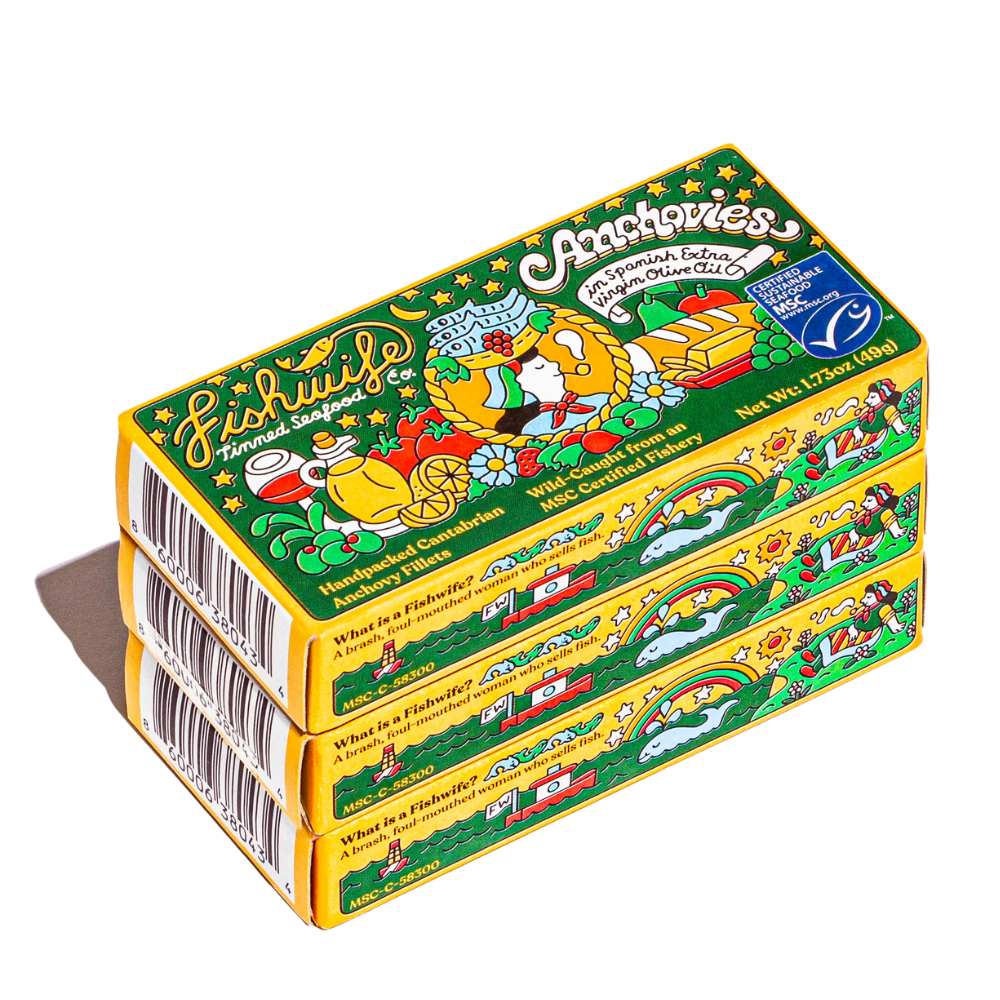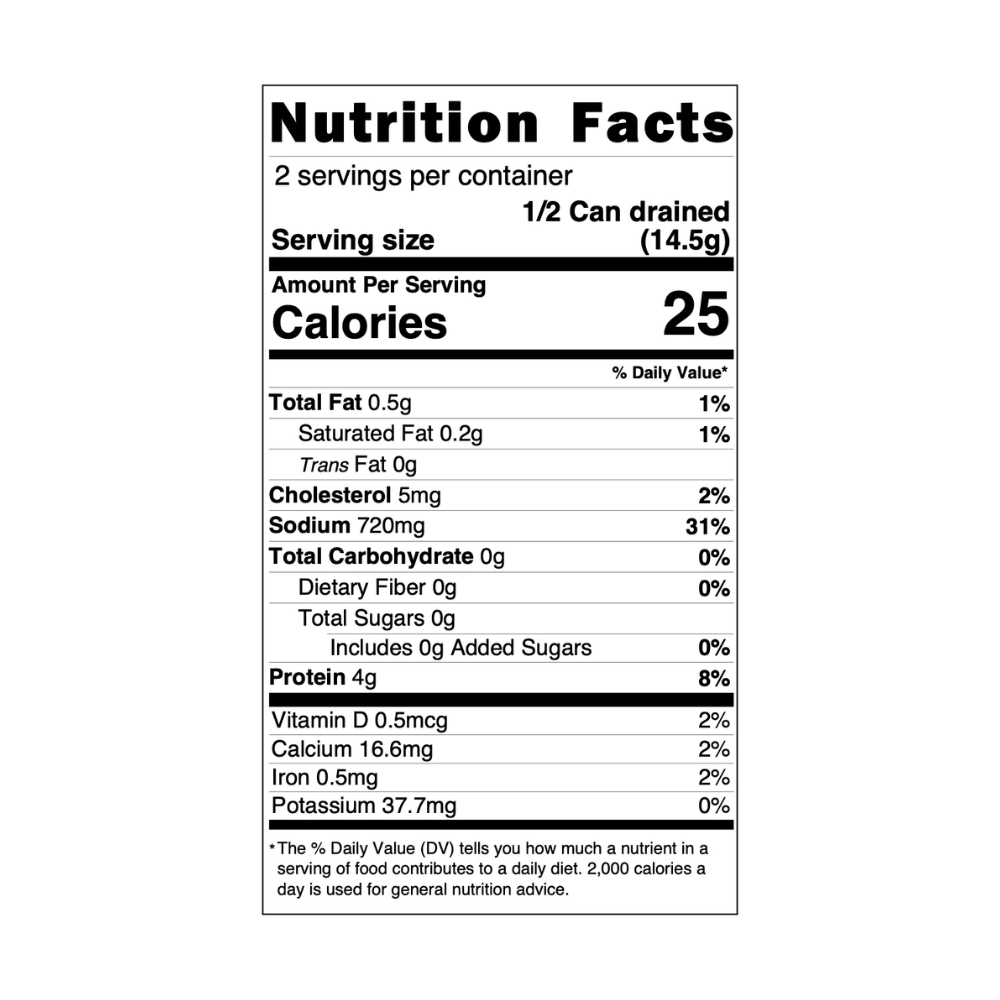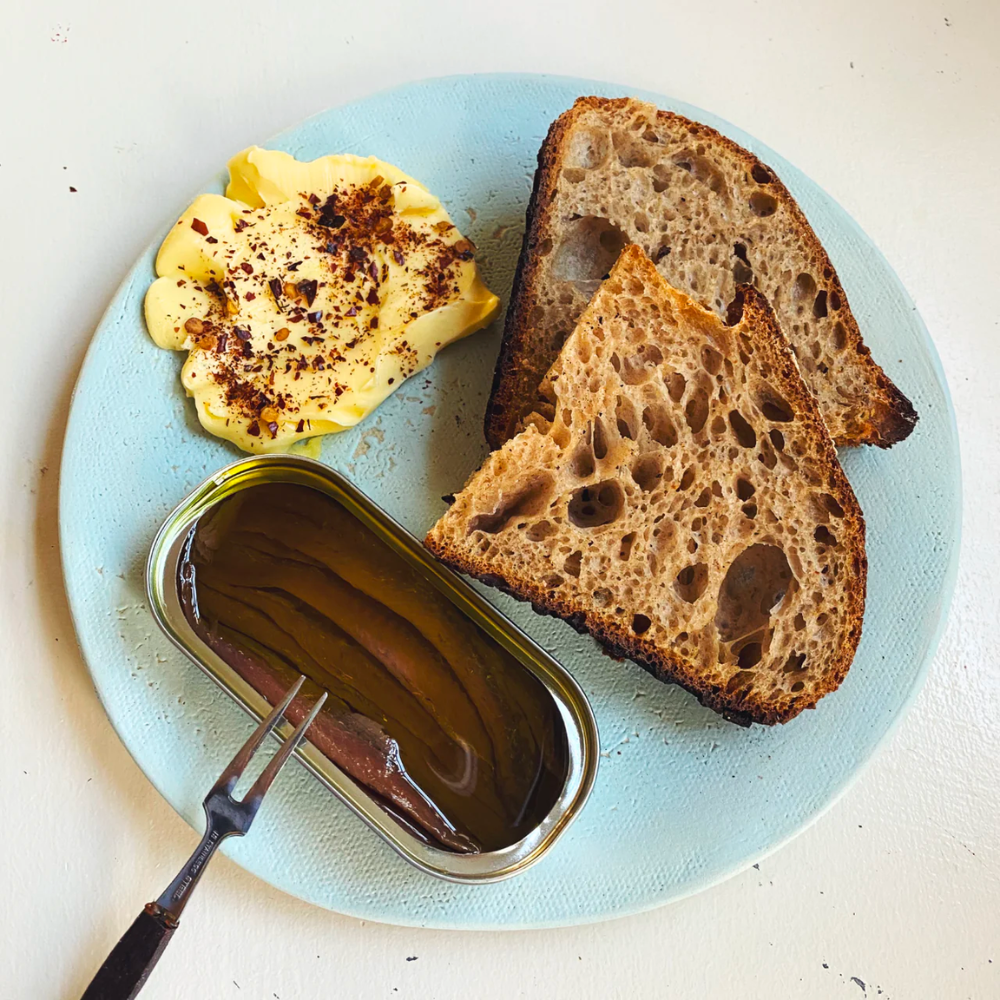 Tinned fish like you've never tasted.
Fishwife is a new female-founded and led food company aiming to make ethically-sourced, premium, and delicious tinned seafood a staple in every cupboard. We source from responsibly managed fisheries and aquaculture farms to bring the vibrance of conservas culture to the North American table. Featured in The New York Times, Food & Wine, Vogue, Vanity Fair, Refinery29, New York Magazine, Epicurious, Conde Nast Traveler, and other publications.
Shop All