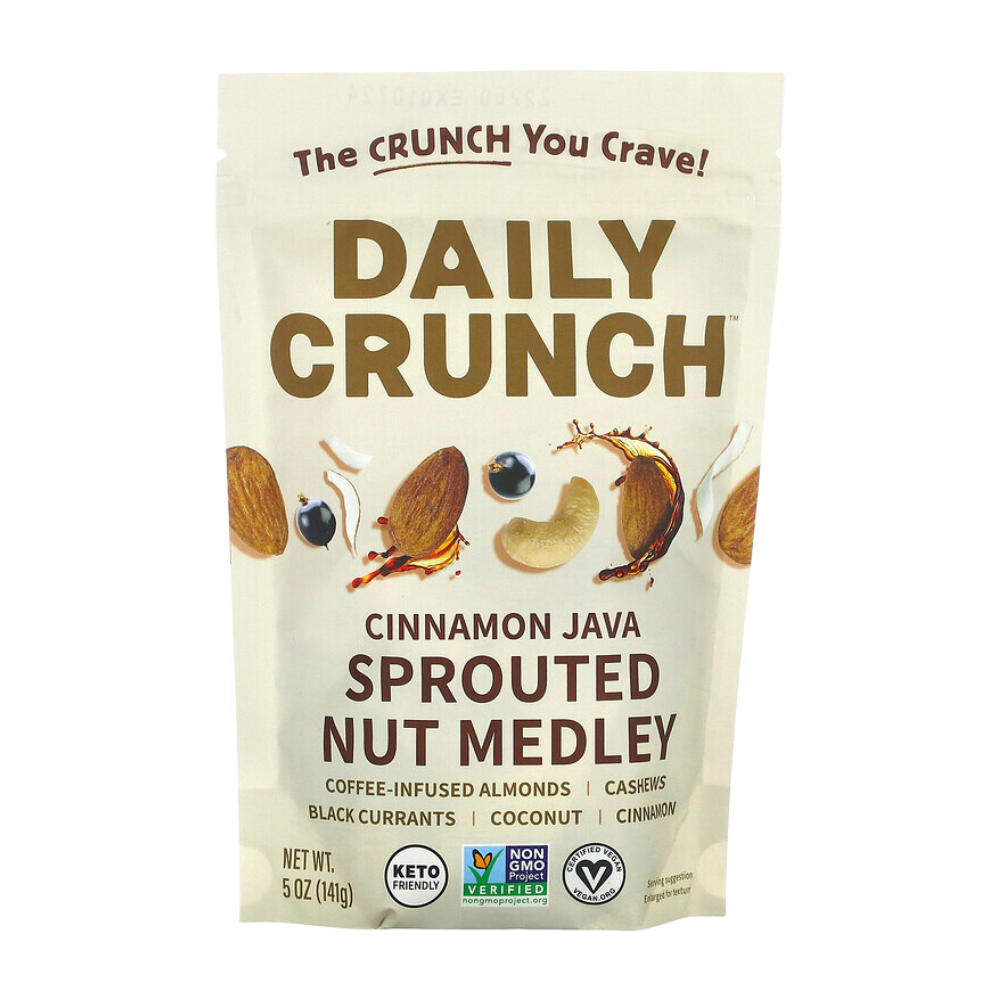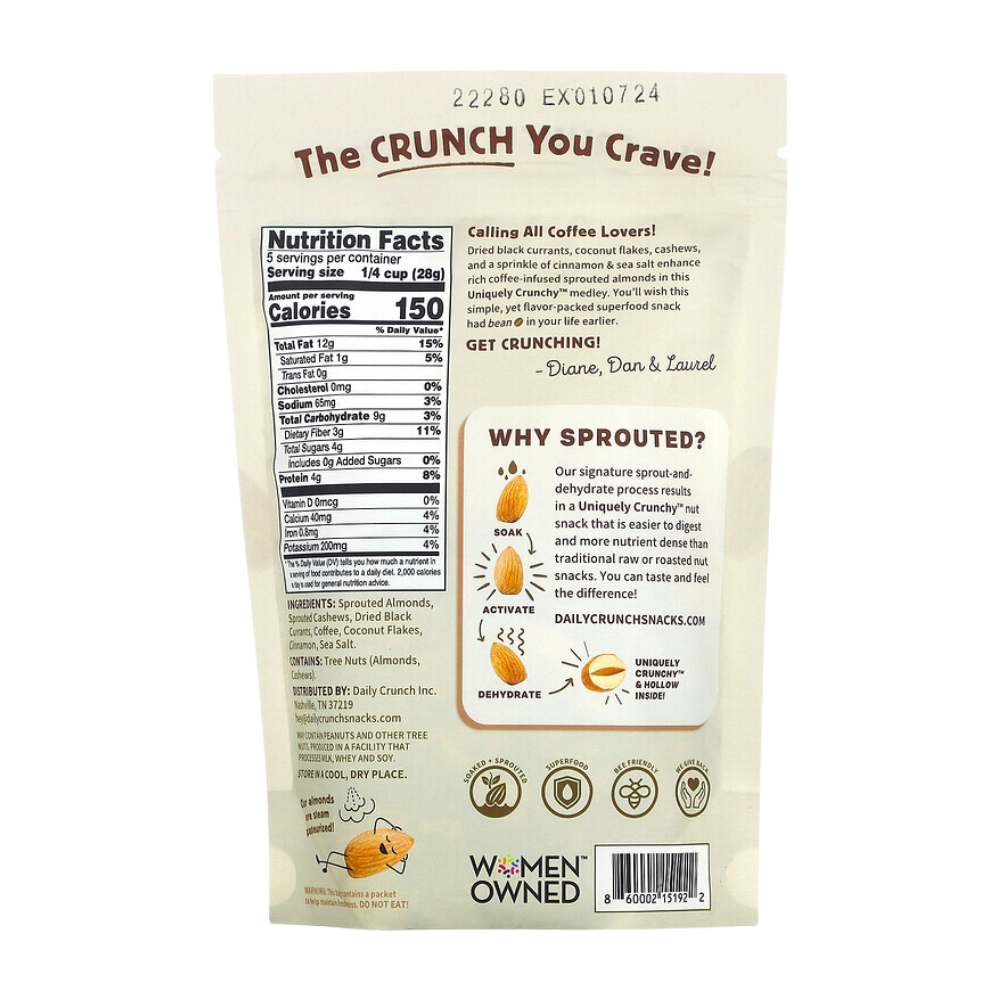 Dried black currants, coconut flakes, cashews, and a sprinkle of cinnamon & sea salt enhance rich coffee-infused sprouted almonds in this Uniquely Crunchy™ medley. You'll wish this simple, yet flavor-packed superfood snack had bean in your life earlier.
Ingredients
Sprouted almonds, sprouted cashews, dried black currants, coffee, coconut flakes, cinnamon, sea salt
Attention
Please note that safety is our main priority. We require all brand partners to participate in recurrent verification processes to confirm existing information and actively report any updates to ingredients and/or production facilities. Please be sure to double check for certifications that satisfy your requirements, and read the product's label when you receive it, adhering to the manufacturer's guidelines.
Cinnamon Java Sprouted Nuts
Regular price
Sale price
$7.89
Unit price
per
Save 10% by subscribing to a monthly refresh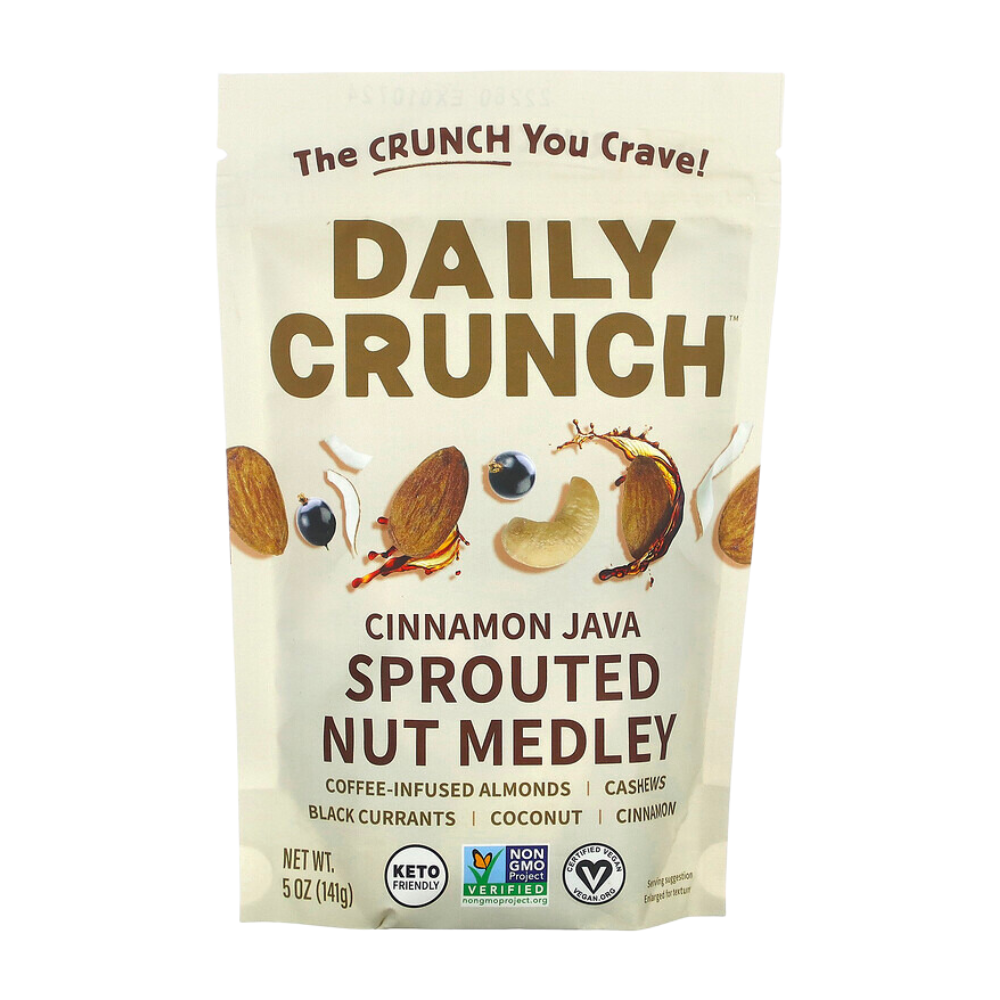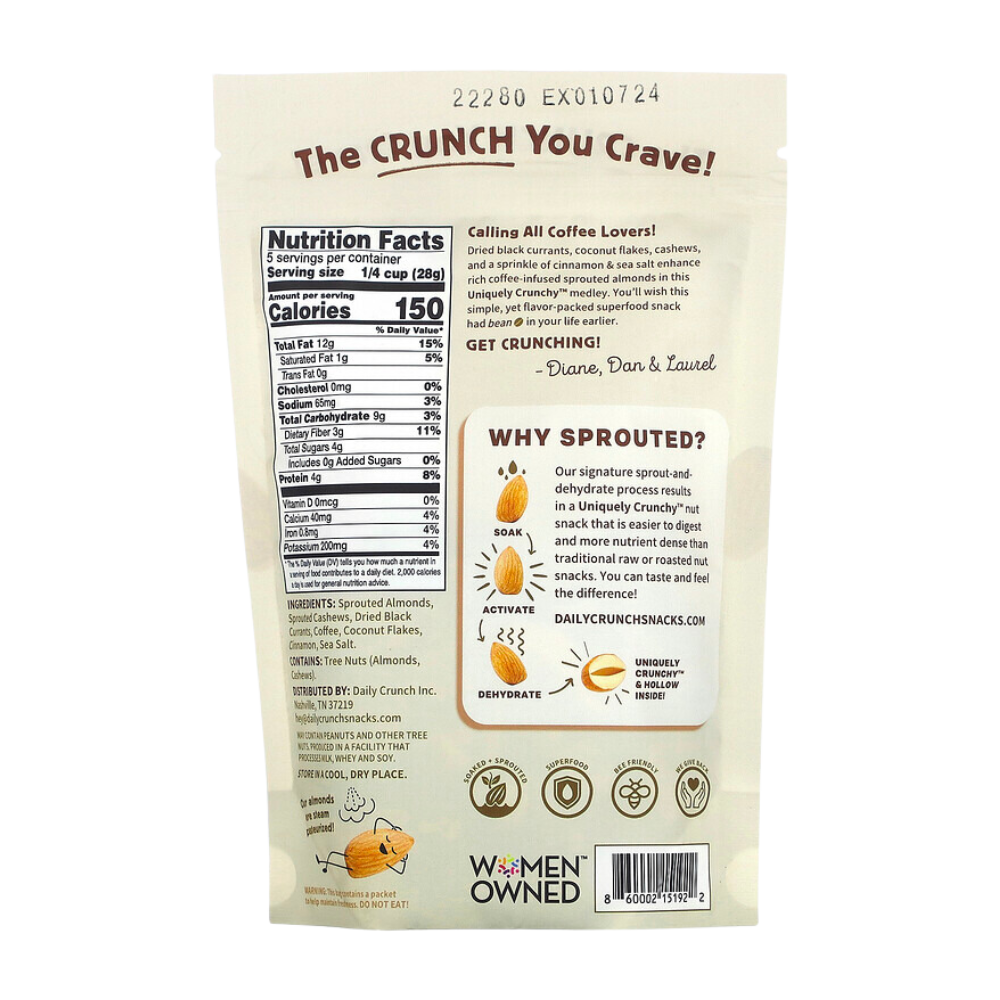 The Crunch You Crave!
It all started when Diane's sister took a trip to India over 15 years ago, where she learned about the health and taste benefits of sprouted almonds. When you soak almonds in water for a long period of time, they "sprout". The result is easier to digest + more nutrient dense + crunchier almonds! Inspired by these health benefits + the "sprouted-nut-crunch", Diane began sprouting almonds and then dehydrating them, as opposed to roasting them, at home. She would then flavor them with real ingredients. She loved the way they tasted, and even more, the way they made her feel.
Shop All