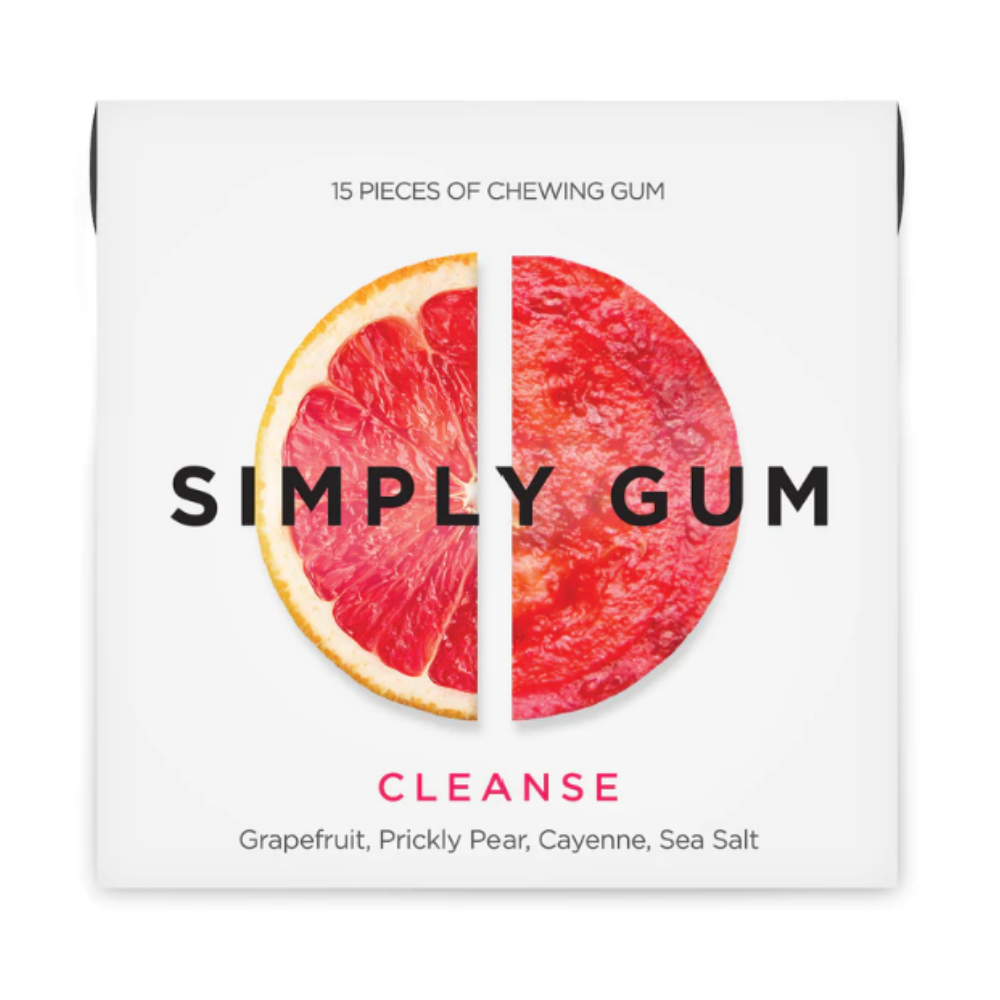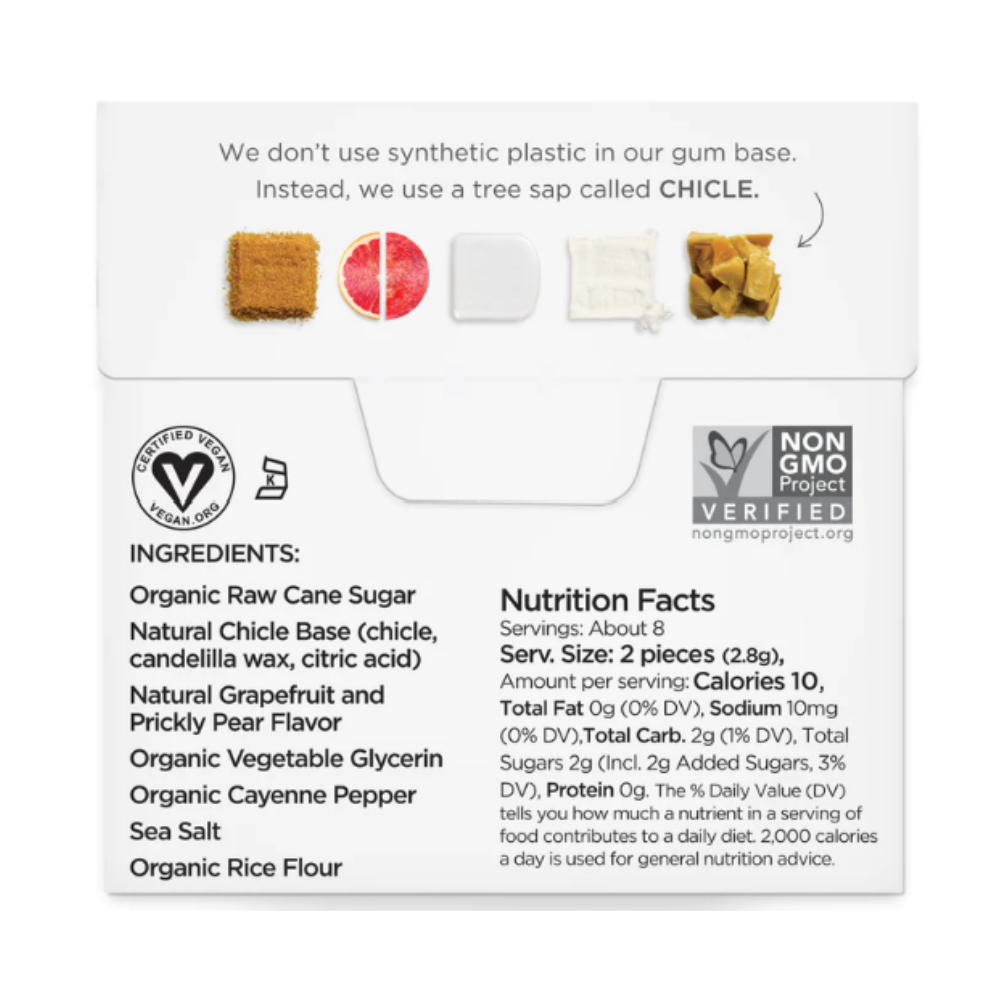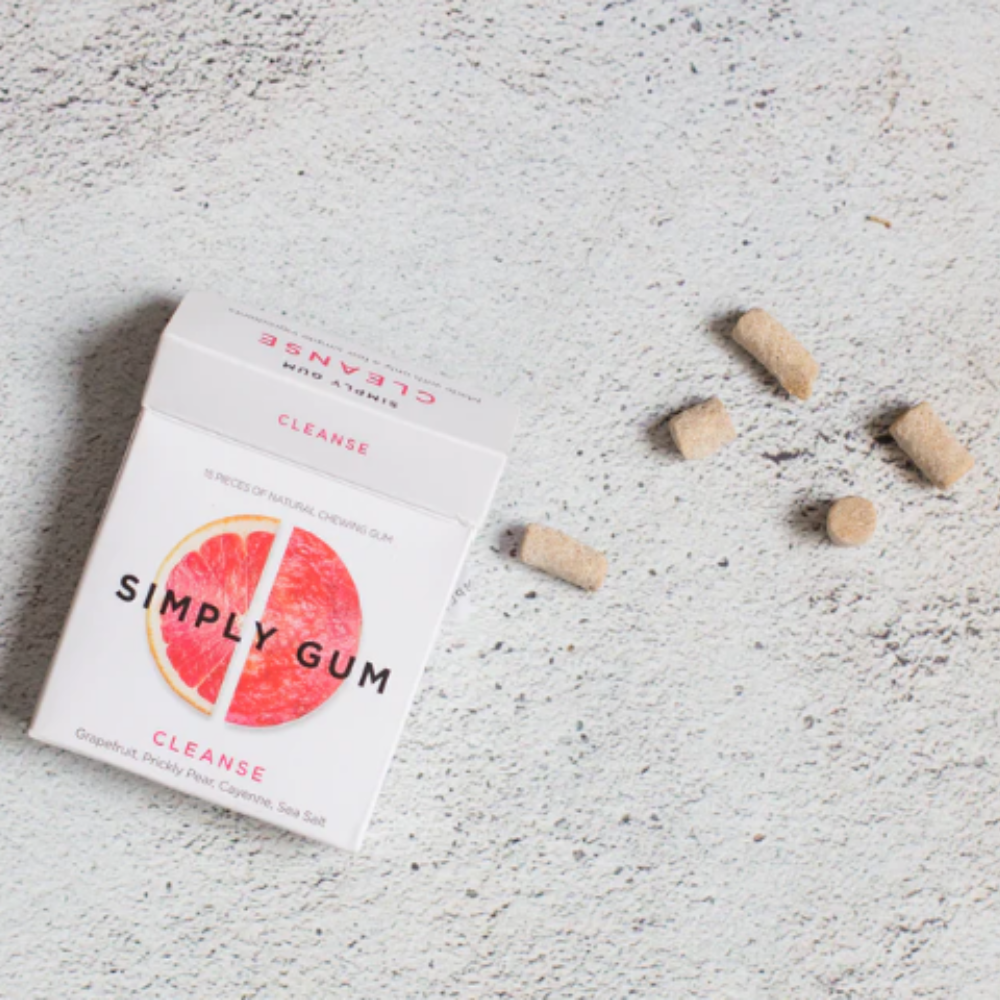 A tangy citrus with a hint of spice, Cleanse features grapefruit, prickly pear, cayenne, and sea salt, in a refreshingly unique combination.
Ingredients
Organic Raw Cane Sugar, Natural Chicle Base (chicle, candelilla wax, citric acid), Natural Grapefruit and Prickly Pear Flavor, Organic Vegetable Glycerin, Organic Cayenne Pepper, Sea Salt, Organic Rice Flour.
Attention
Please note that safety is our main priority. We require all brand partners to participate in recurrent verification processes to confirm existing information and actively report any updates to ingredients and/or production facilities. Please be sure to double check for certifications that satisfy your requirements, and read the product's label when you receive it, adhering to the manufacturer's guidelines.
How to Use
Open a package and chew on a piece of gum!
Cleanse Natural Chewing Gum
Regular price
Sale price
$2.99
Unit price
per
Save 10% by subscribing to a monthly refresh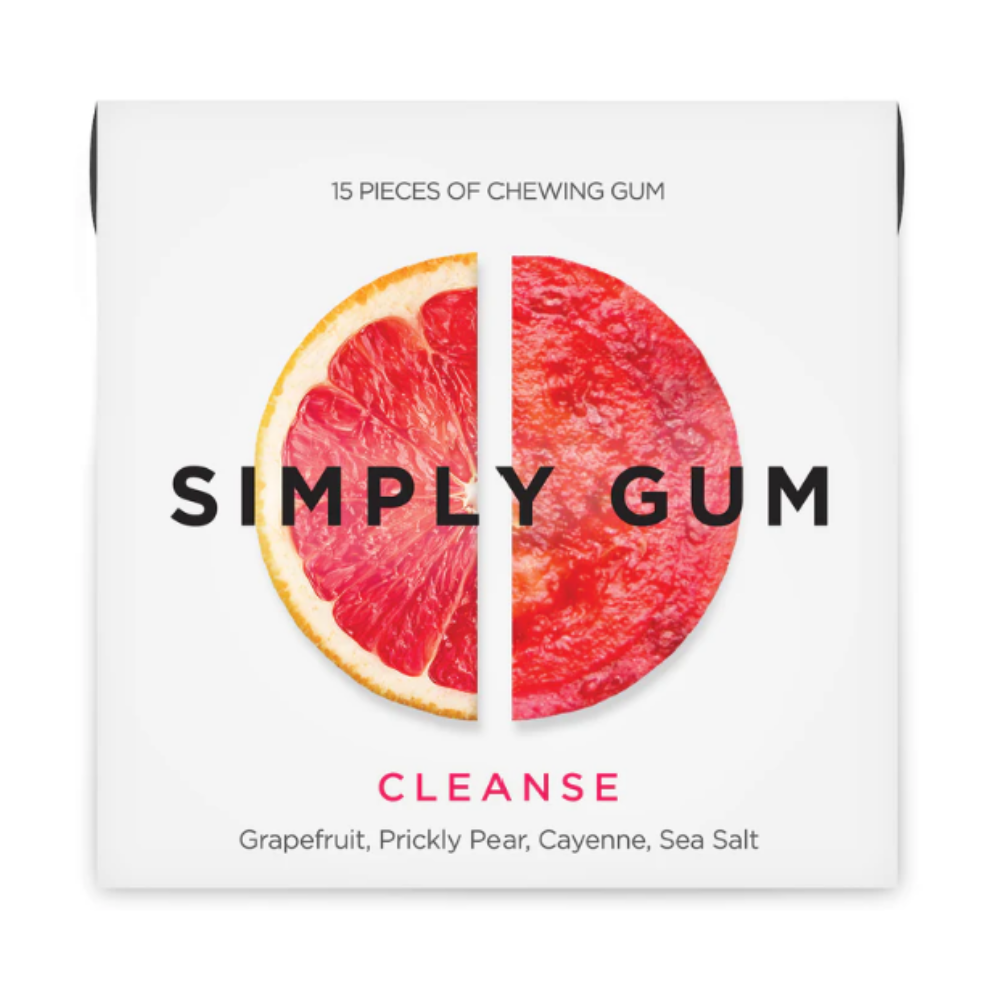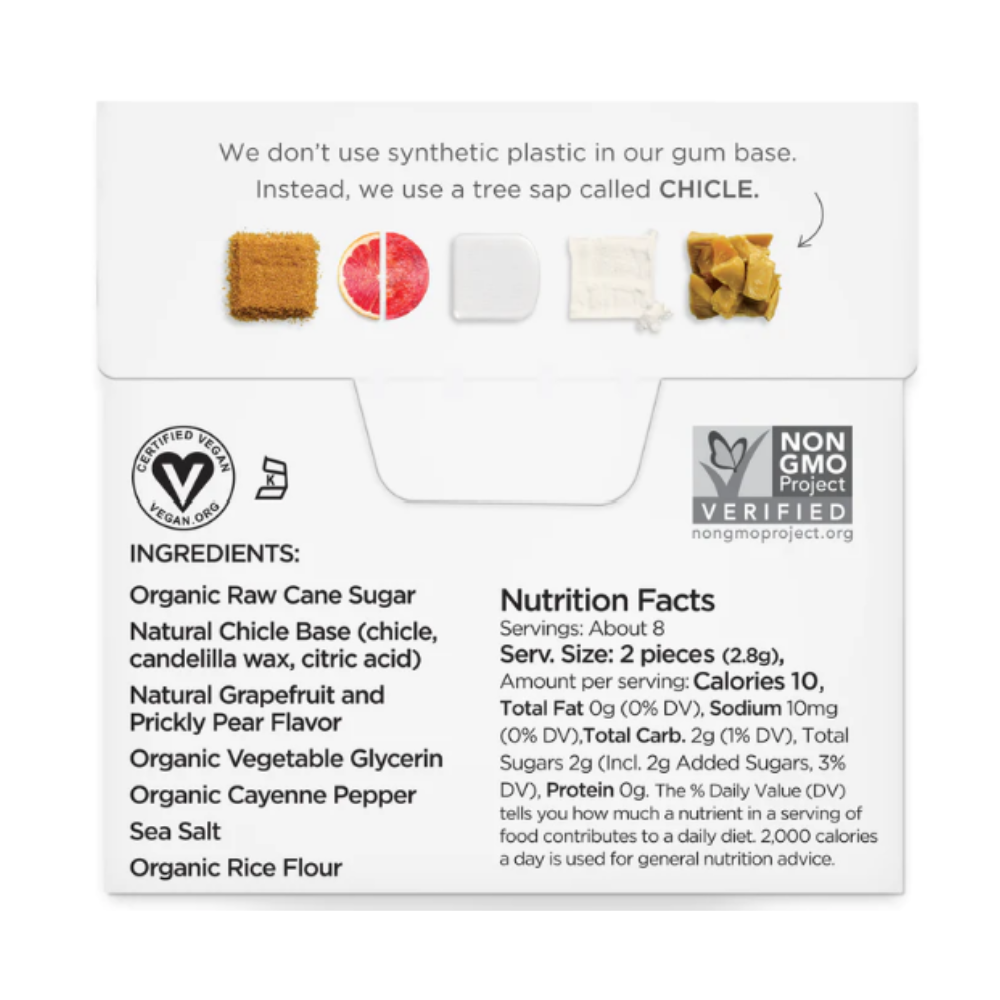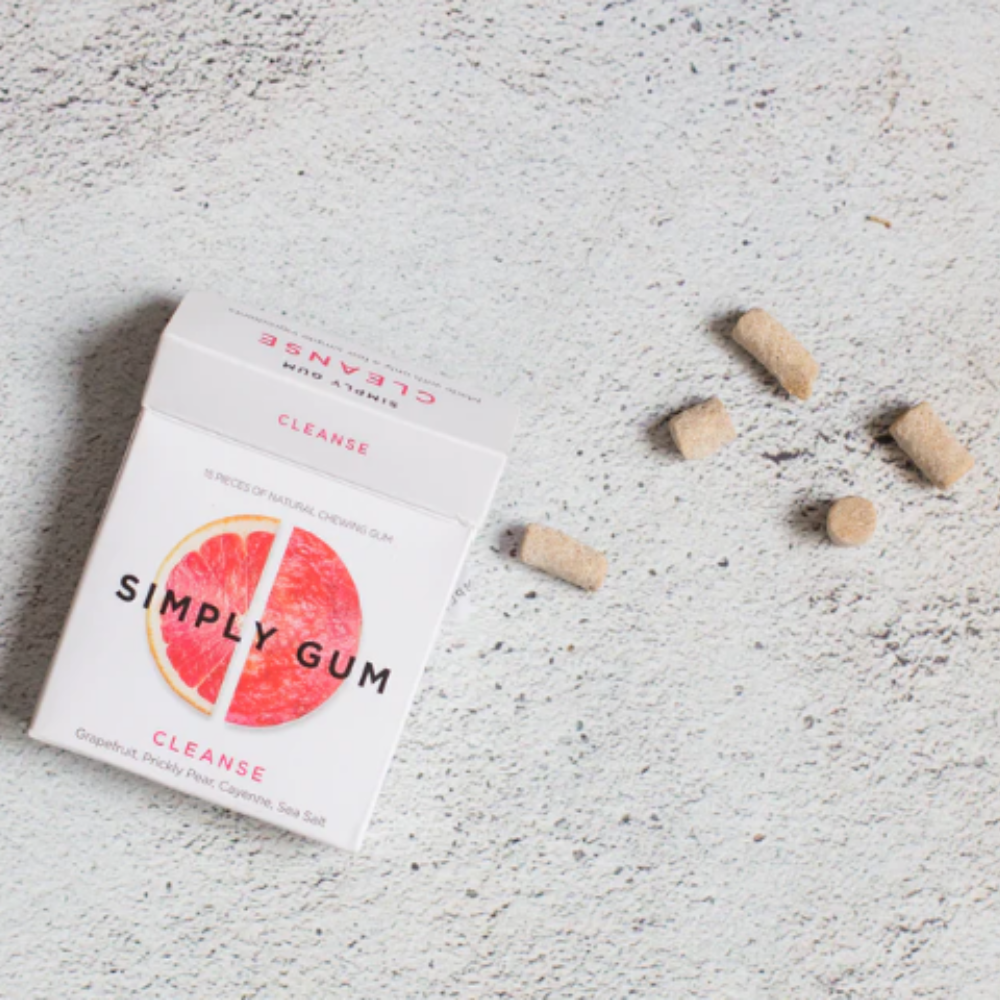 Simply Gum, a better, safer—and tastier—alternative!
Our founder, Caron, started Simply in 2014 after she discovered that regular chewing gum was made of a synthetic plastic base. She started making batches of gum in her apartment using a tree sap (chicle) base & sold the first Simply Gum products in stores throughout NYC. As Simply continues to expand, we bring our commitment to good ingredients, delicious taste, and beautiful packaging to the development of each of our new products.
Shop All