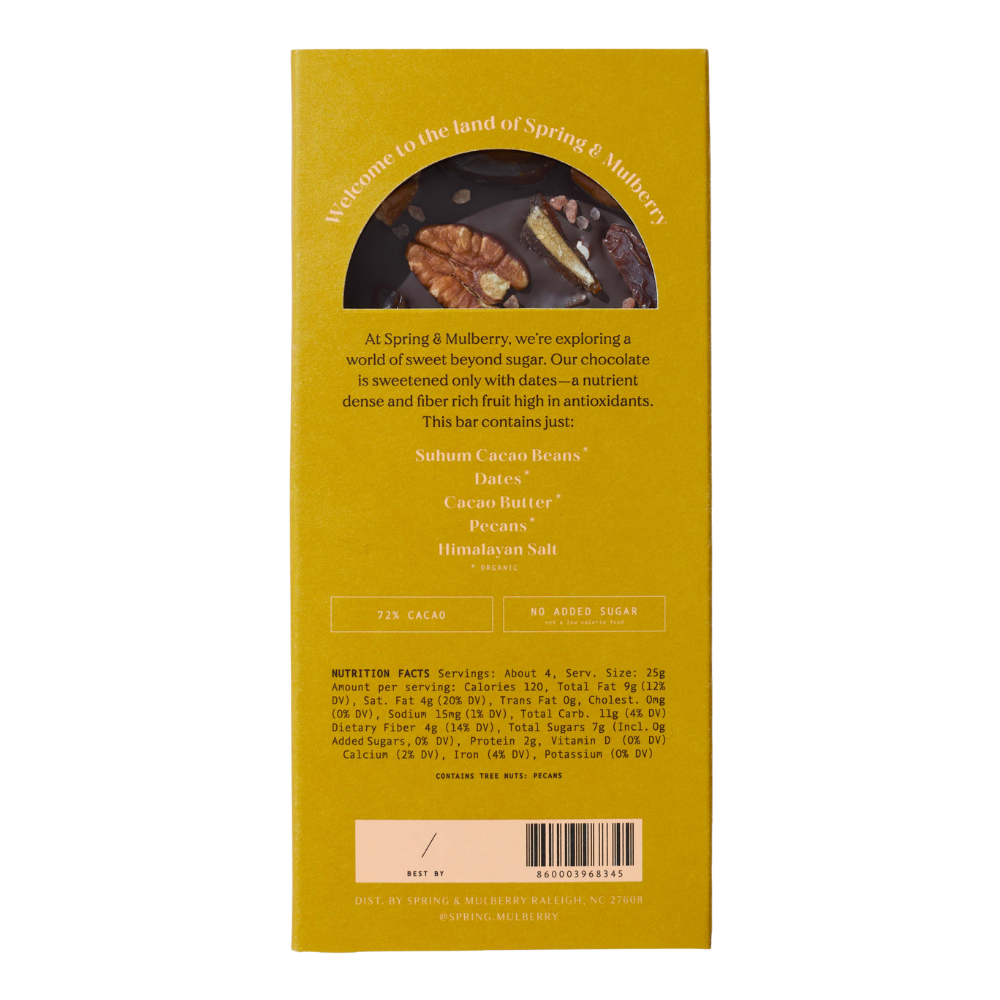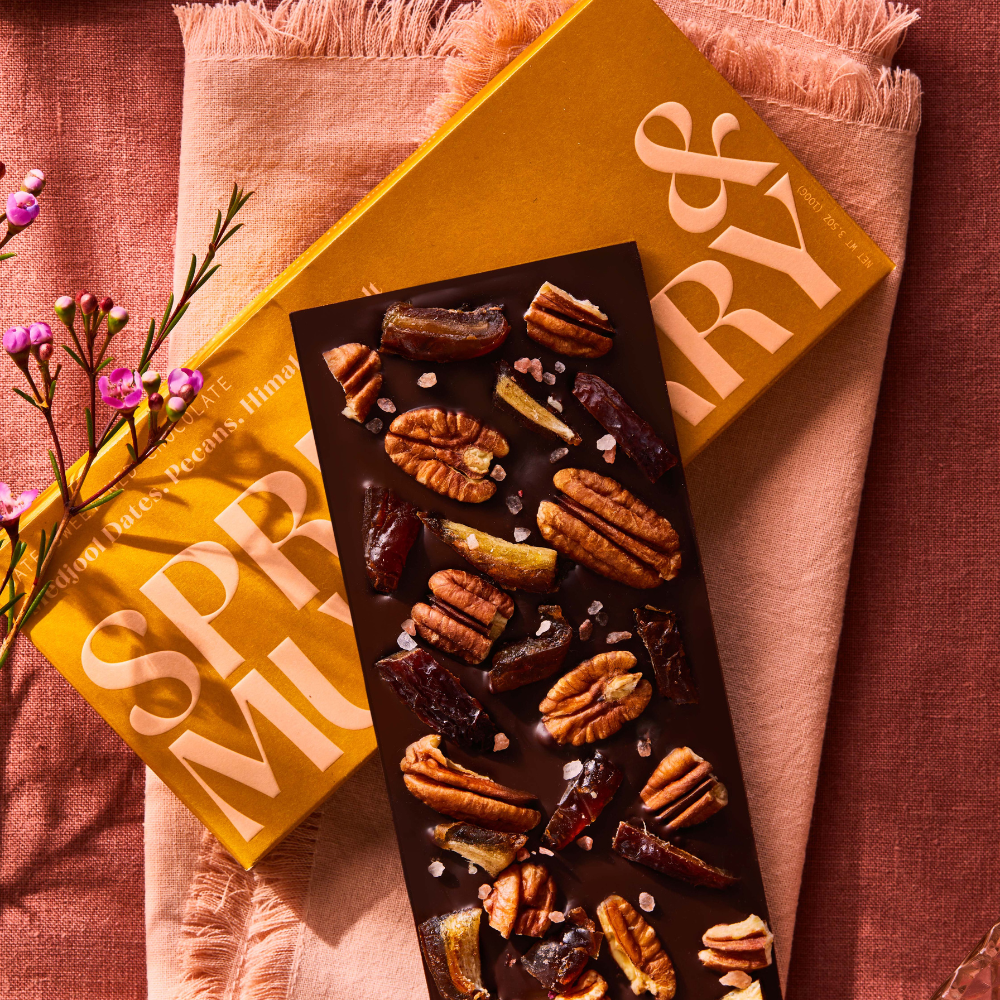 Crunchy, chewy, salty, and sweet, this bar brings together buttery, slow-roasted pecans, caramel-ly Medjool dates atop Spring & Mulberry's date-sweetened dark chocolate, for a toothsome mix that's hard to stop munching, all with 0g added sugar.
Ingredients
Suhum Cacao Beans* Dates* Cacao Butter* Pecans* Spicewalla Himalayan Salt
Attention
Please note that safety is our main priority. We require all brand partners to participate in recurrent verification processes to confirm existing information and actively report any updates to ingredients and/or production facilities. Please be sure to double check for certifications that satisfy your requirements, and read the product's label when you receive it, adhering to the manufacturer's guidelines.
Medjool Dates, Pecan, and Himalayan Salt Dark Chocolate Bar
Regular price
Sale price
$15.00
Unit price
per
Save 10% by subscribing to a monthly refresh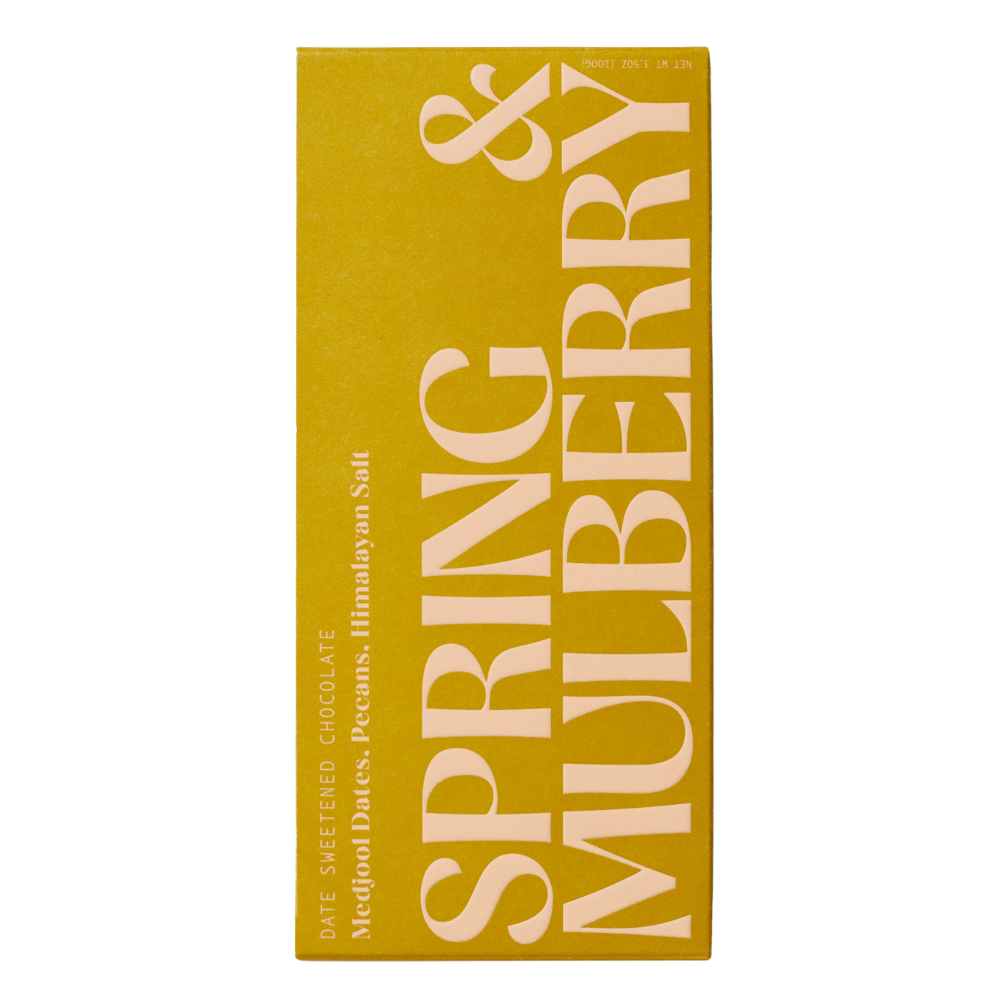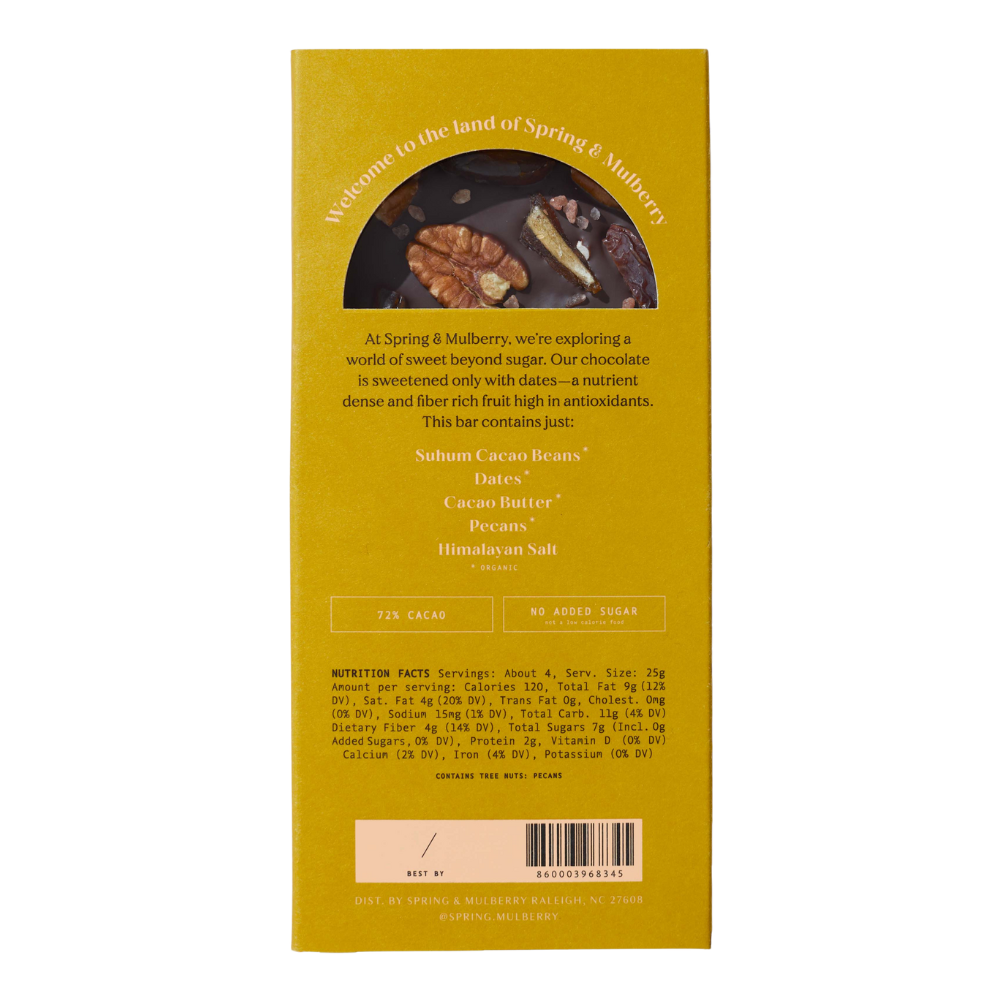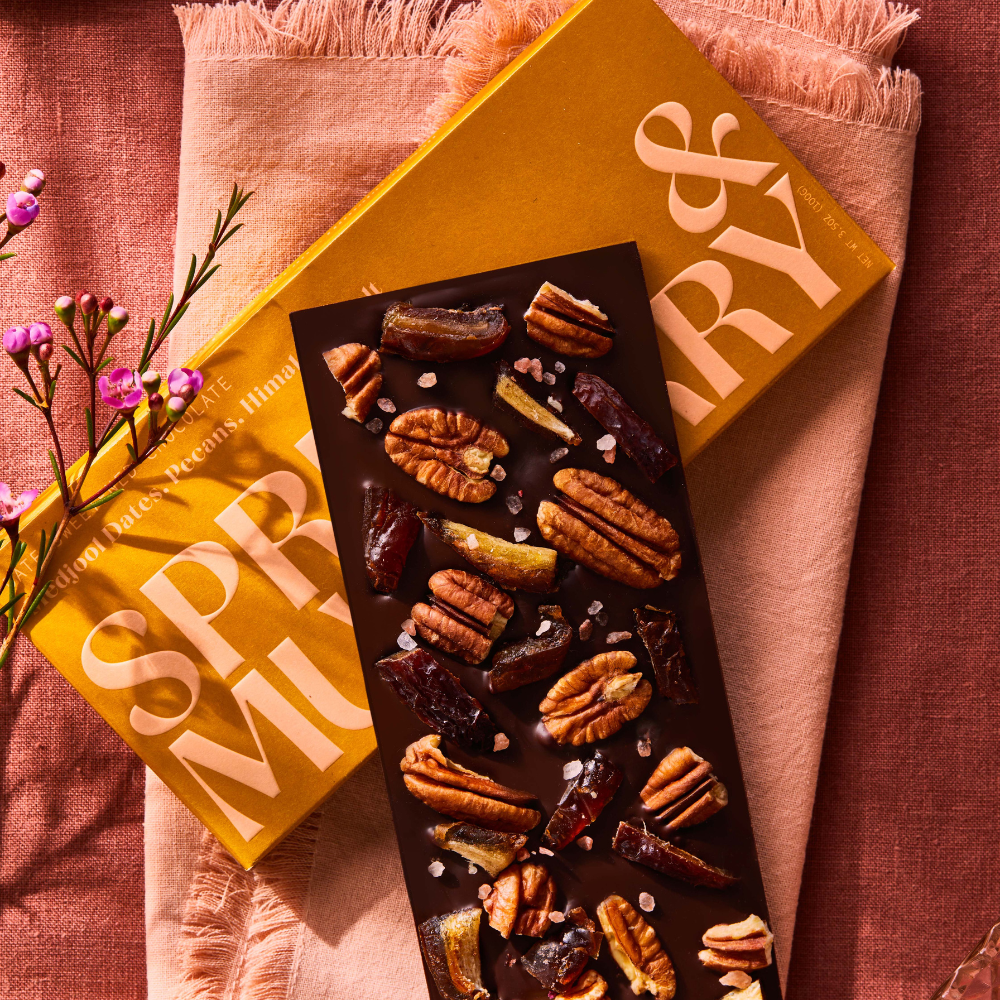 Exploring a world of sweet beyond sugar!
When it comes to sweetness, we believe there's just so much more than the one note of sugar. So, we're exploring this wider world of flavor and sharing what we find–crafting mouthwatering, naturally fantastic-for-you treats that really take you places.
Shop All