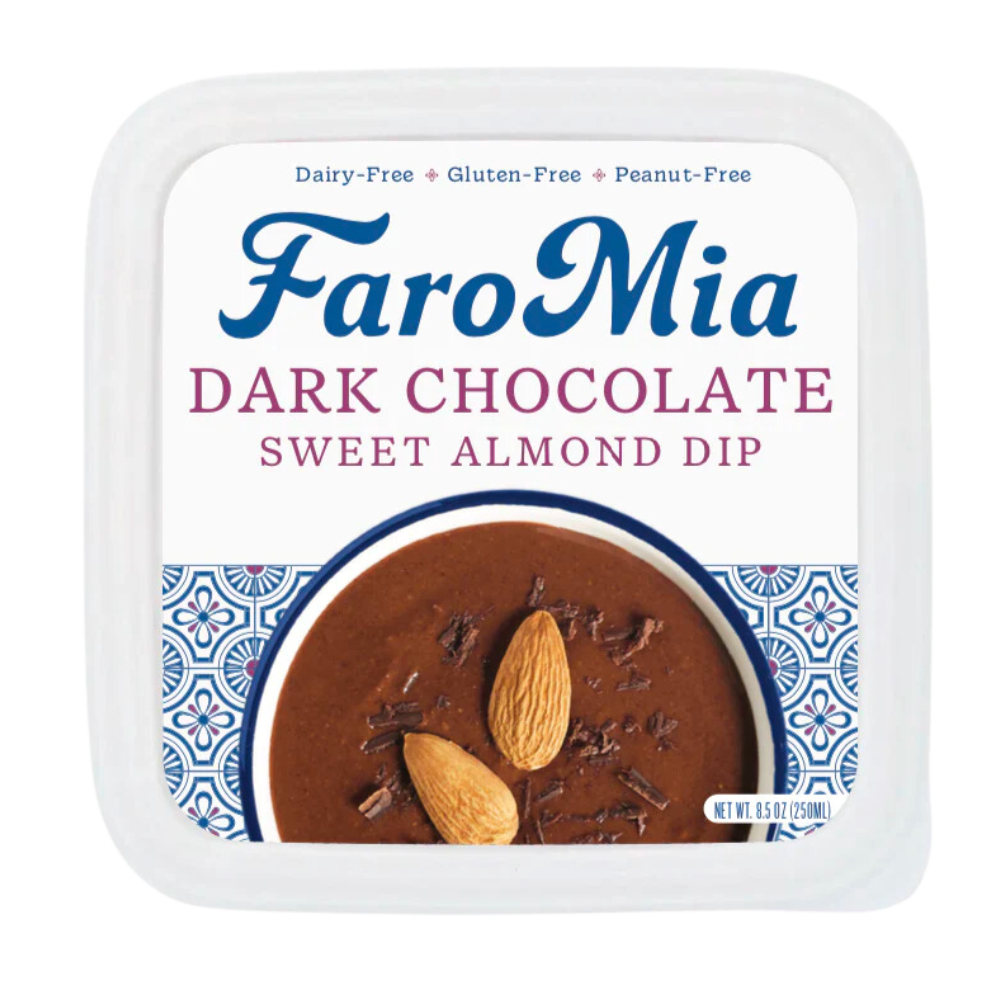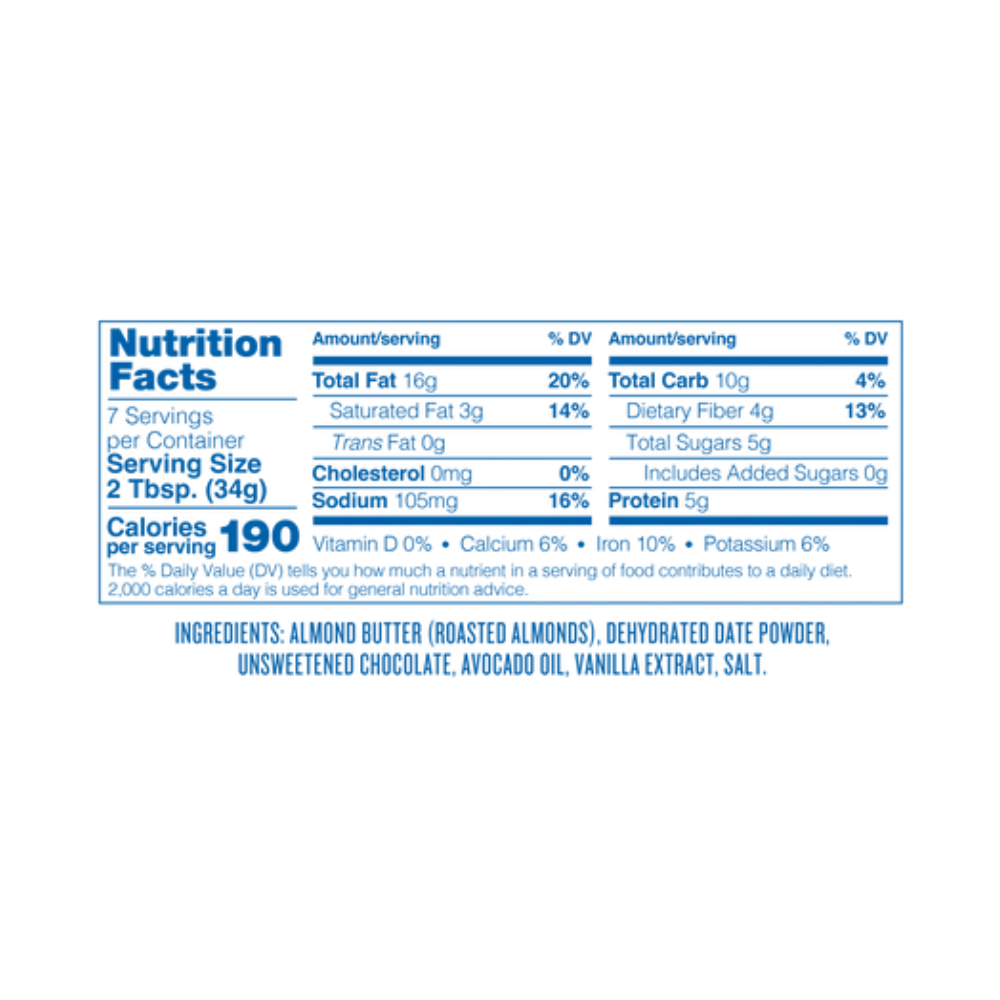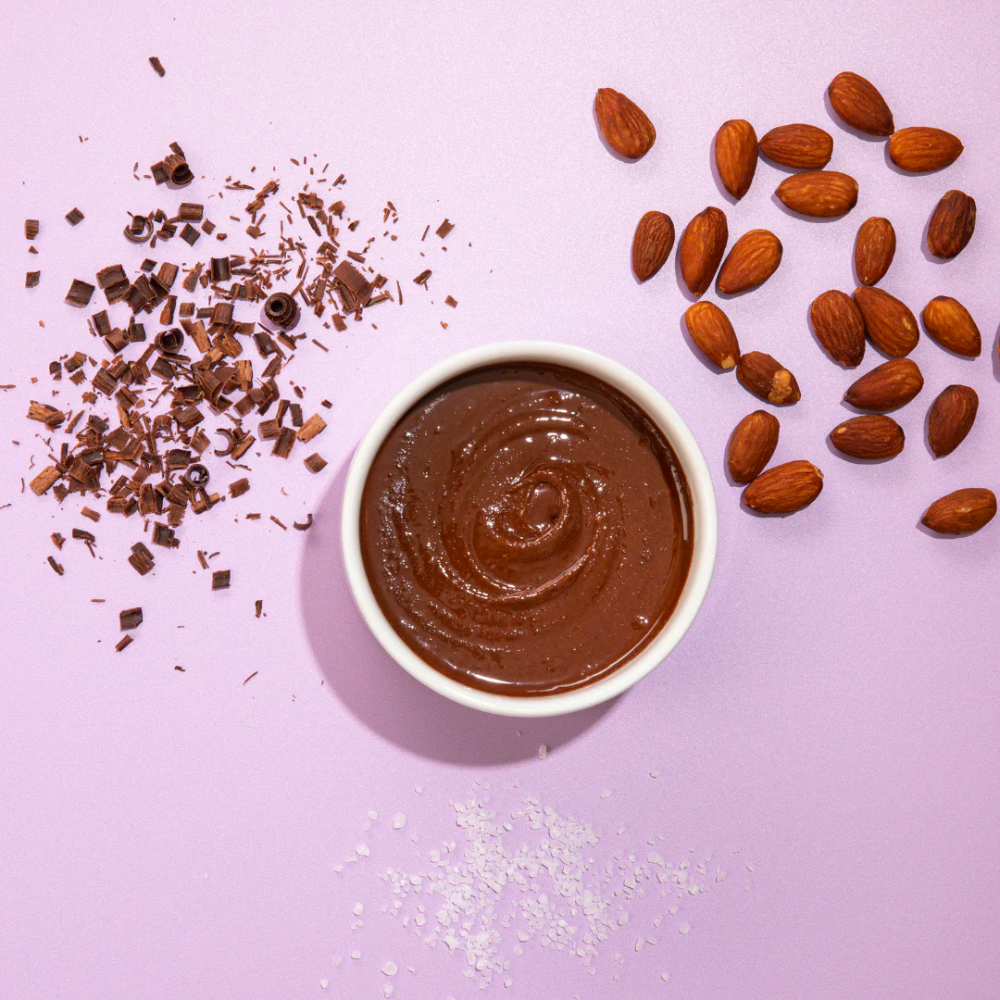 An almond-based replacement to Nutella, made only from whole food ingredients and naturally sweetened with dates. A guilt free indulgence
Lifestyle Details
Vegan

Vegan

According to the most recently updated manufacturer information, this product is Vegan - does not contain animal products. Please note that additional lifestyle preferences, other than the ones already listed, may apply - so make sure you check the remaining product details.

Vegan

Vegetarian

Vegetarian

According to the most recently updated manufacturer information, this product is Vegetarian - does not contain meat, poultry and seafood. Please note that additional lifestyle preferences, other than the ones already listed, may apply - so make sure you check the remaining product details.

Vegetarian

Paleo

Paleo

According to the most recently updated manufacturer information, this product is Paleo-Friendly. Please note that additional lifestyle preferences, other than the ones already listed, may apply - so make sure you check the remaining product details.

Paleo
Ingredients
Almond butter (roasted almonds), dehyrated date powder, unsweetened chocolate, avocado oil, vanilla extract, salt
Attention
Please note that safety is our main priority. We require all brand partners to participate in recurrent verification processes to confirm existing information and actively report any updates to ingredients and/or production facilities. Please be sure to double check for certifications that satisfy your requirements, and read the product's label when you receive it, adhering to the manufacturer's guidelines.
How to Use
Pairs best with our sweet crisps, fresh fruit, or straight off the spoon!
Dark Chocolate Sweet Almond Dip
Regular price
Sale price
$8.99
Unit price
per
Save 10% by subscribing to a monthly refresh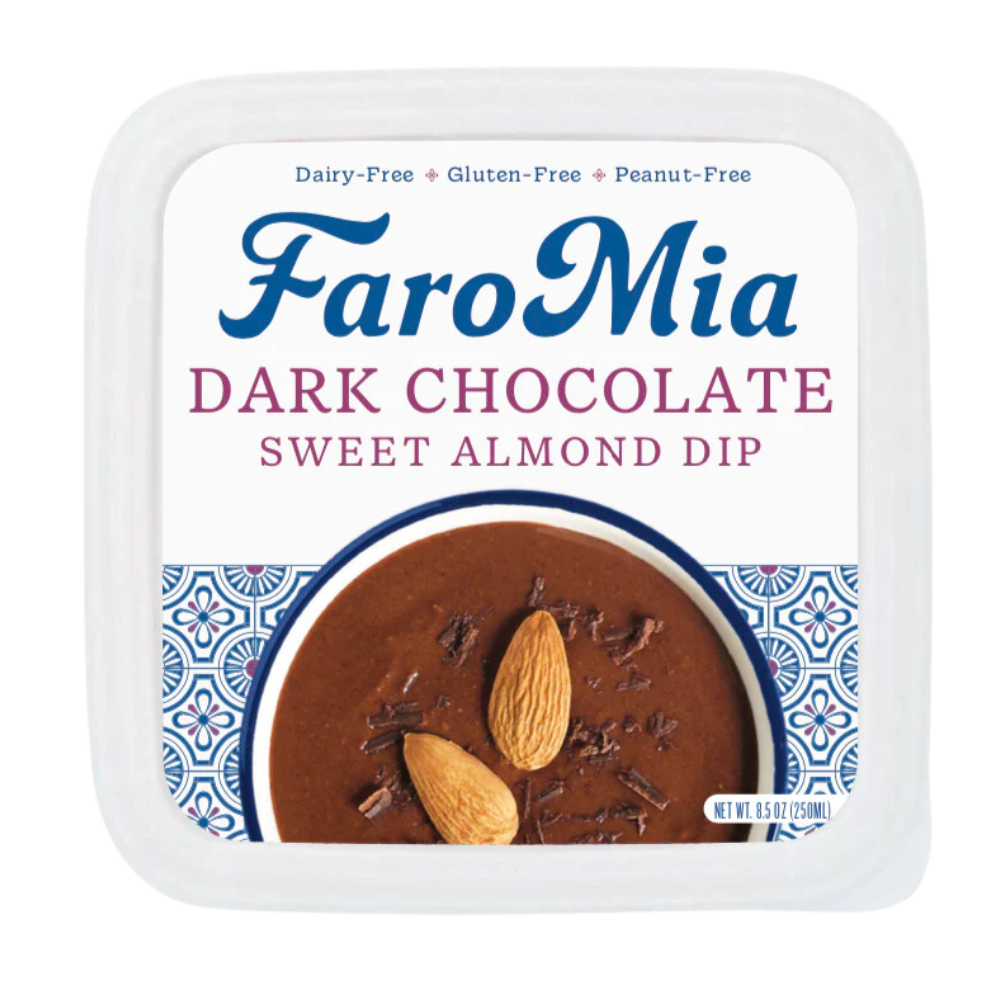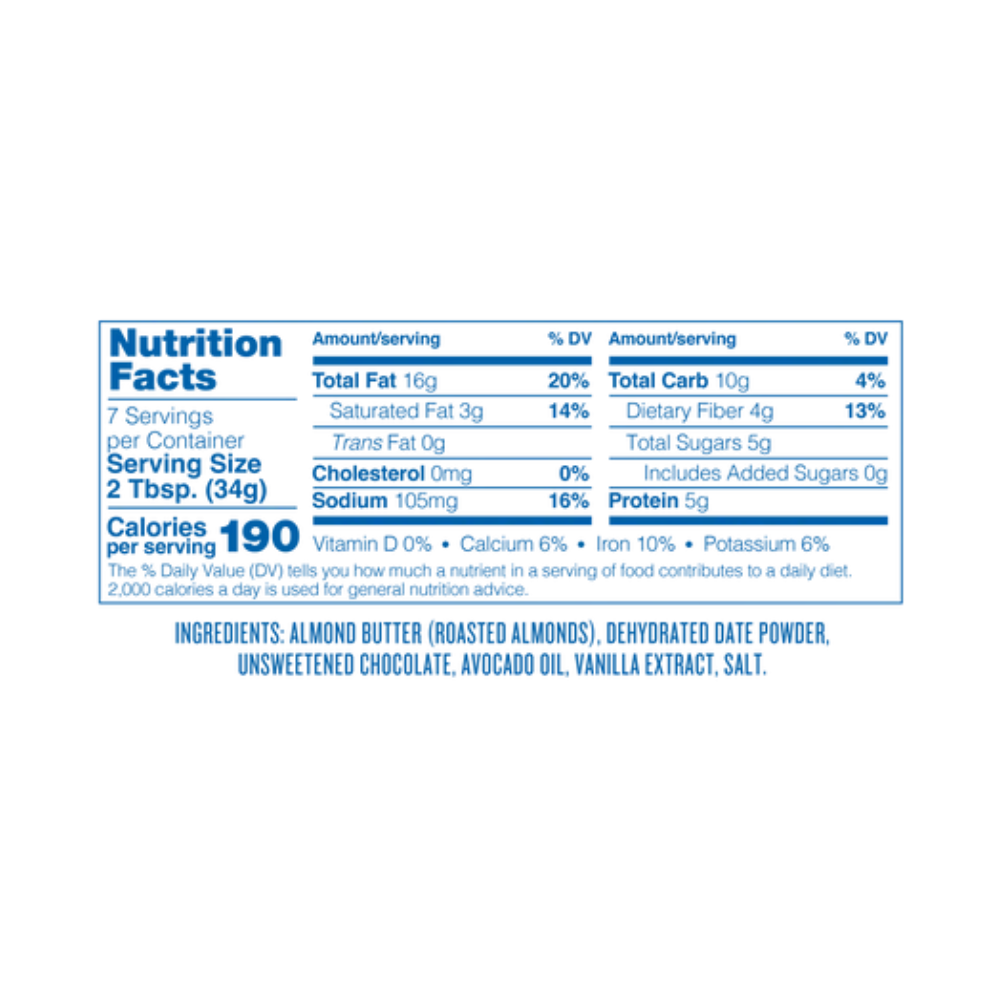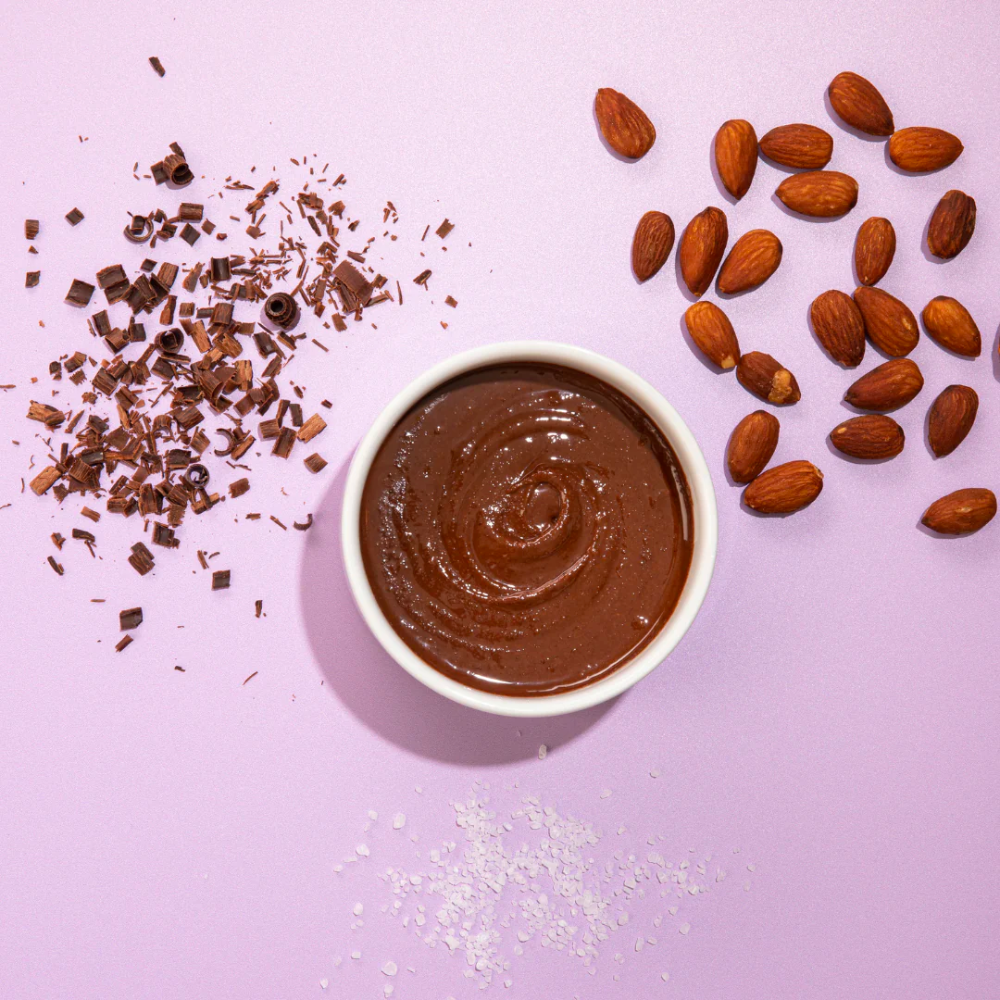 FaroMia means "my lighthouse" in Italian, a guiding light for those looking for it. We are on a mission to fuel mindful moments with real food, for real life, through Mediterranean inspired snacking. We believe that food should do more than simply feed your body: it should also fuel your soul.
While there are plenty of plant-based snacks and dips on the market, most of them are not actually clean. FaroMia Foods creates clean, shelf-stable, plant-based snacks and dips, made only with ingredients you can pronounce and find in your kitchen. That's why FaroMia is: made with no refined sugar, Free from stabilizers, additives, and emulsifiers, Gluten-free and Vegan, Nut-based, but peanut free. We believe in the art of slowing down, and eating the way we want to live: with ease, with purpose, and with gratitude.
Shop All