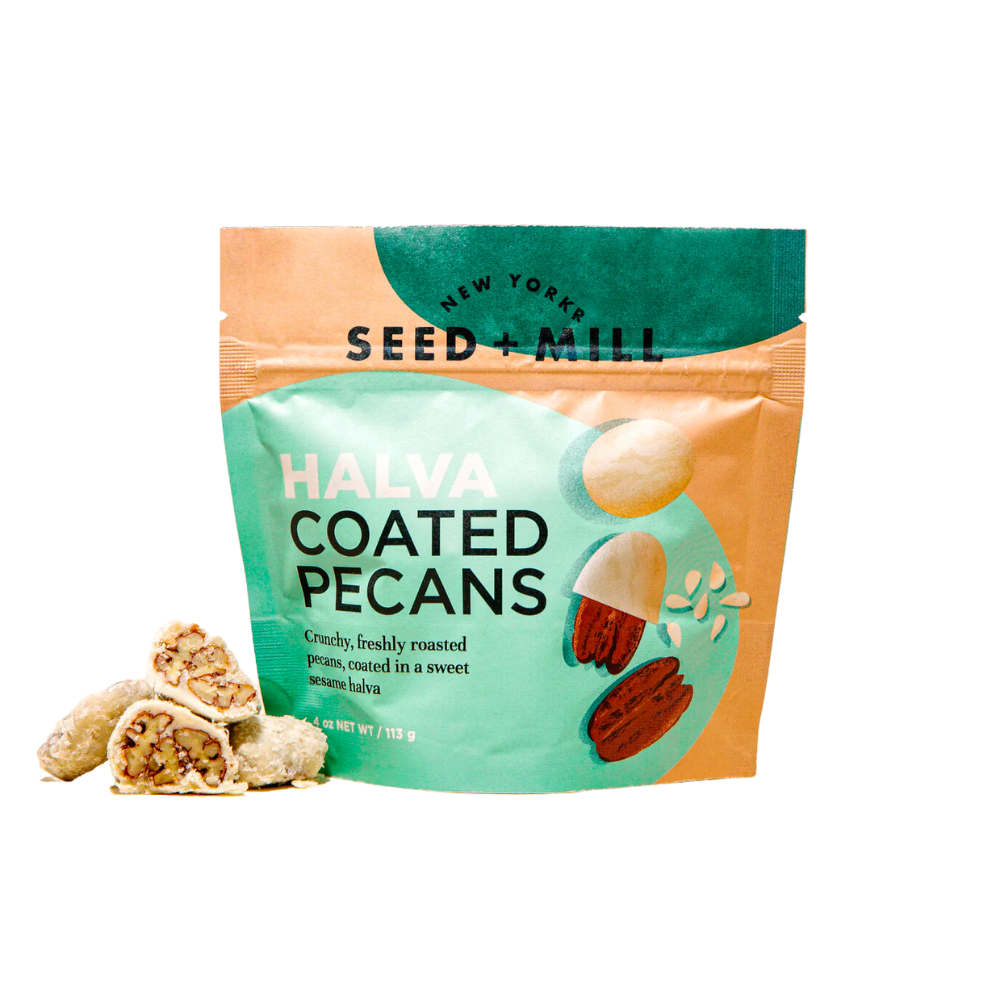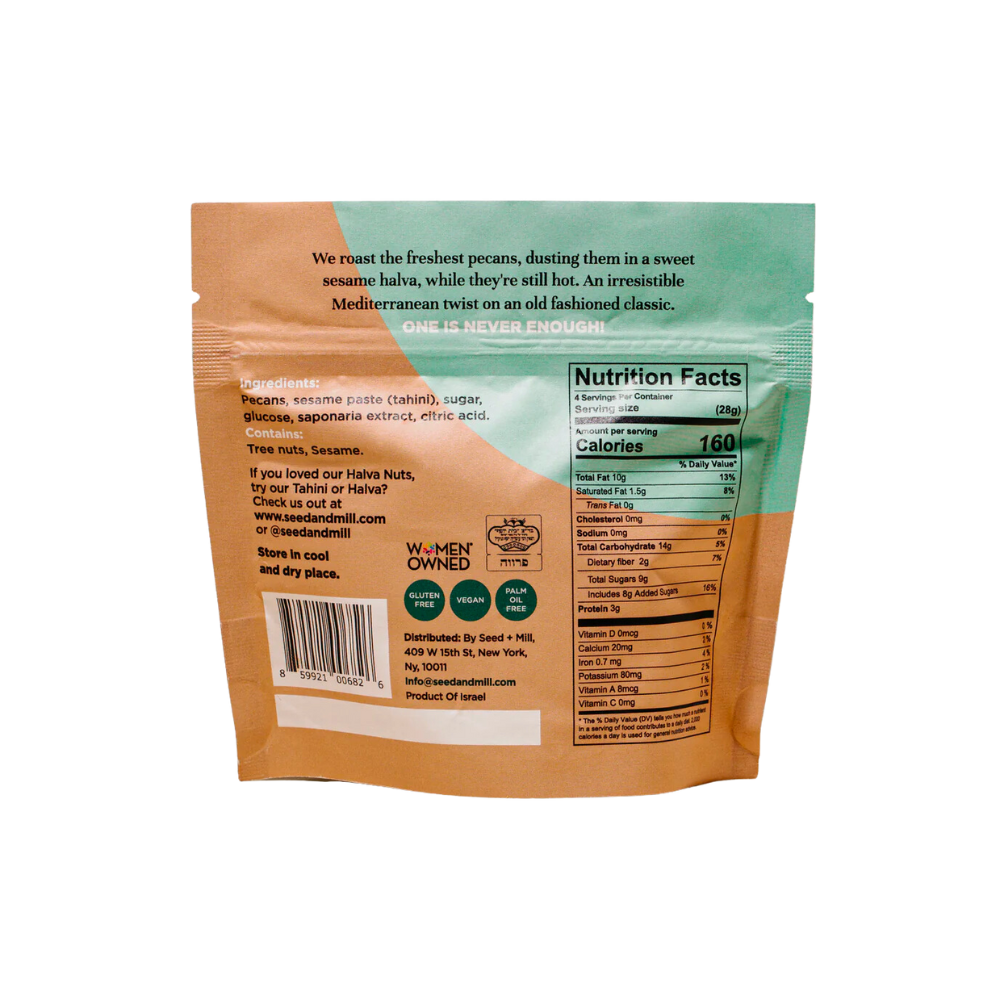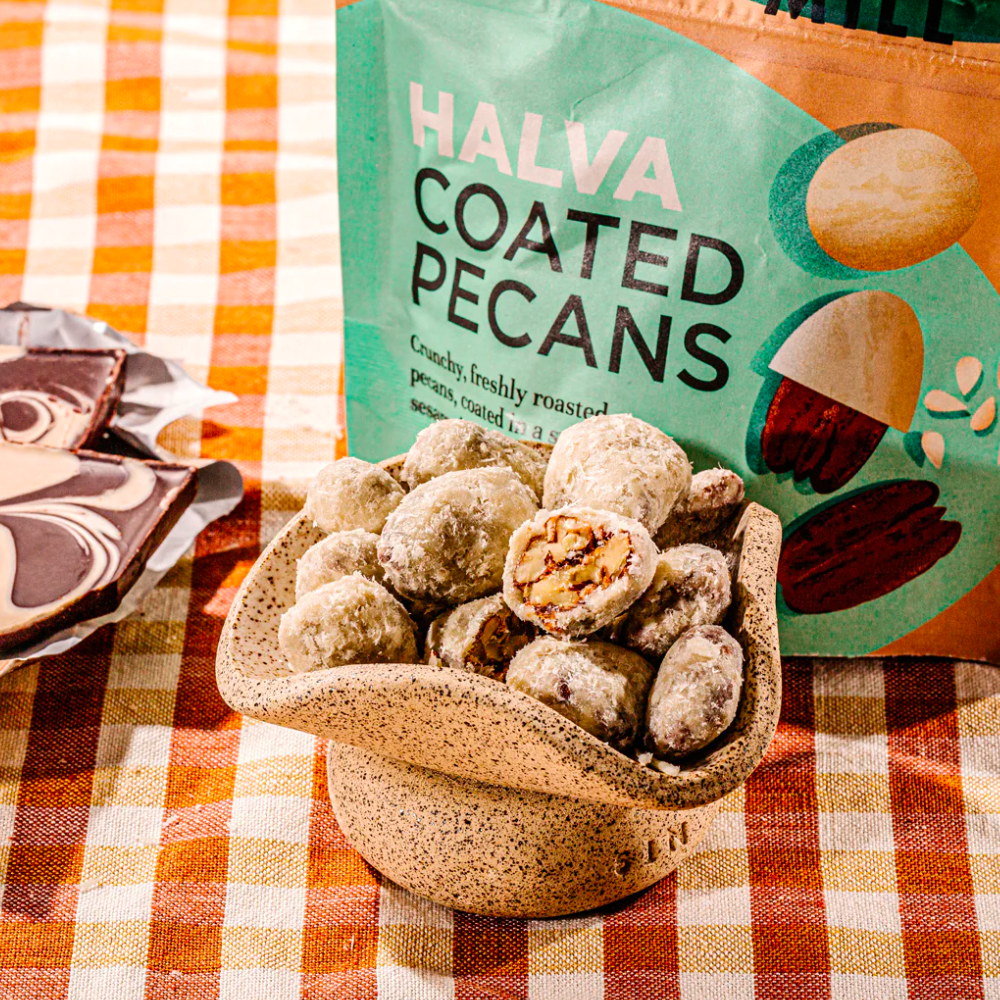 These super crunchy, freshly roasted pecans, coated in sweet sesame halva, make for a perfect sweet snack or gift for your favorite halva nut
Ingredients
sesame paste, sugar, glucose, pecans, Saponaria extract.
Attention
Please note that safety is our main priority. We require all brand partners to participate in recurrent verification processes to confirm existing information and actively report any updates to ingredients and/or production facilities. Please be sure to double check for certifications that satisfy your requirements, and read the product's label when you receive it, adhering to the manufacturer's guidelines.
How to Use
Eat on their own or add to cheese/dessert/snack boards!
Halva Coated Pecans
Regular price
Sale price
$12.00
Unit price
per
Save 10% by subscribing to a monthly refresh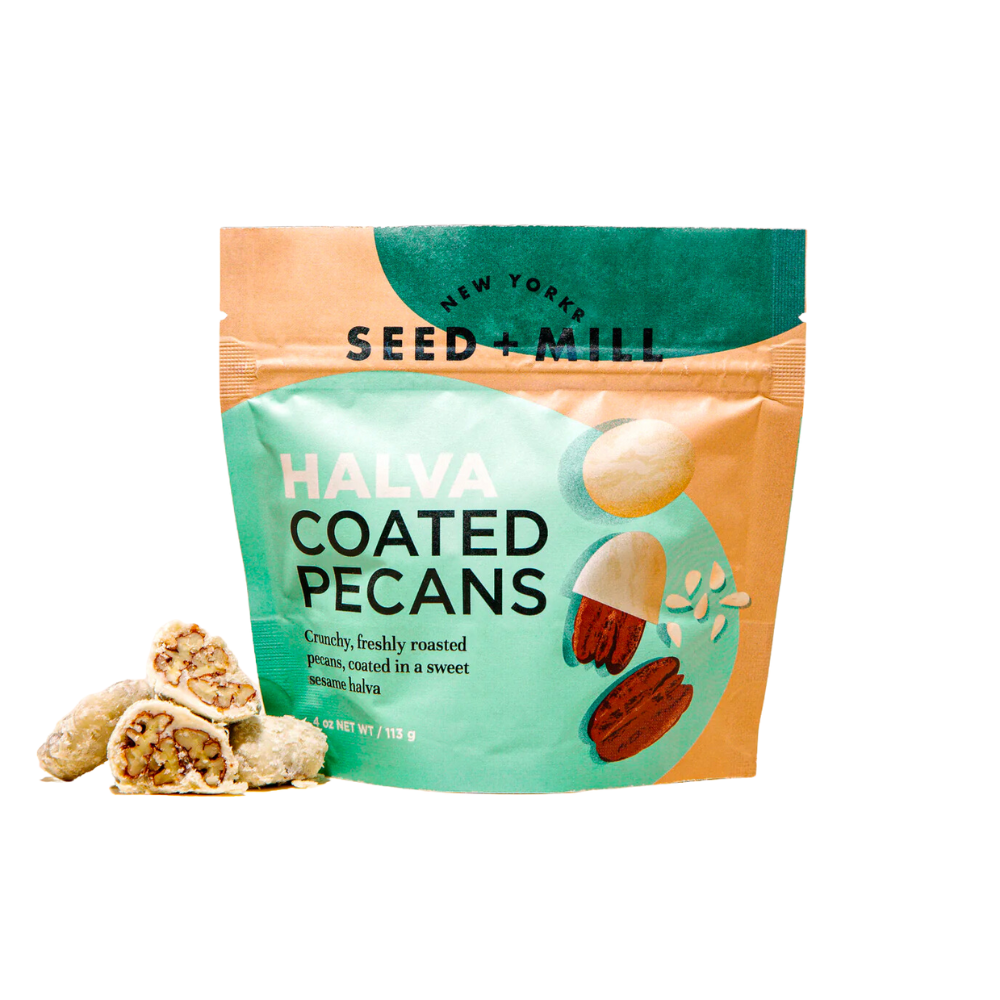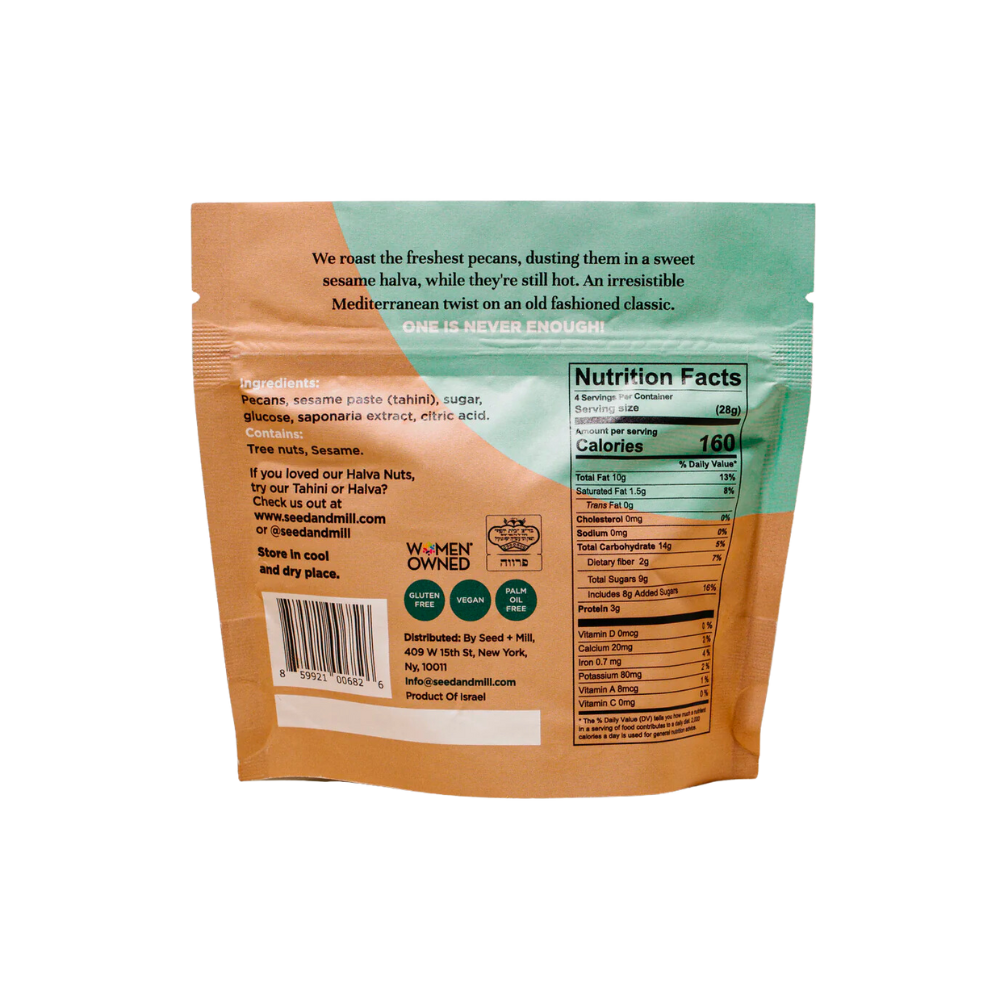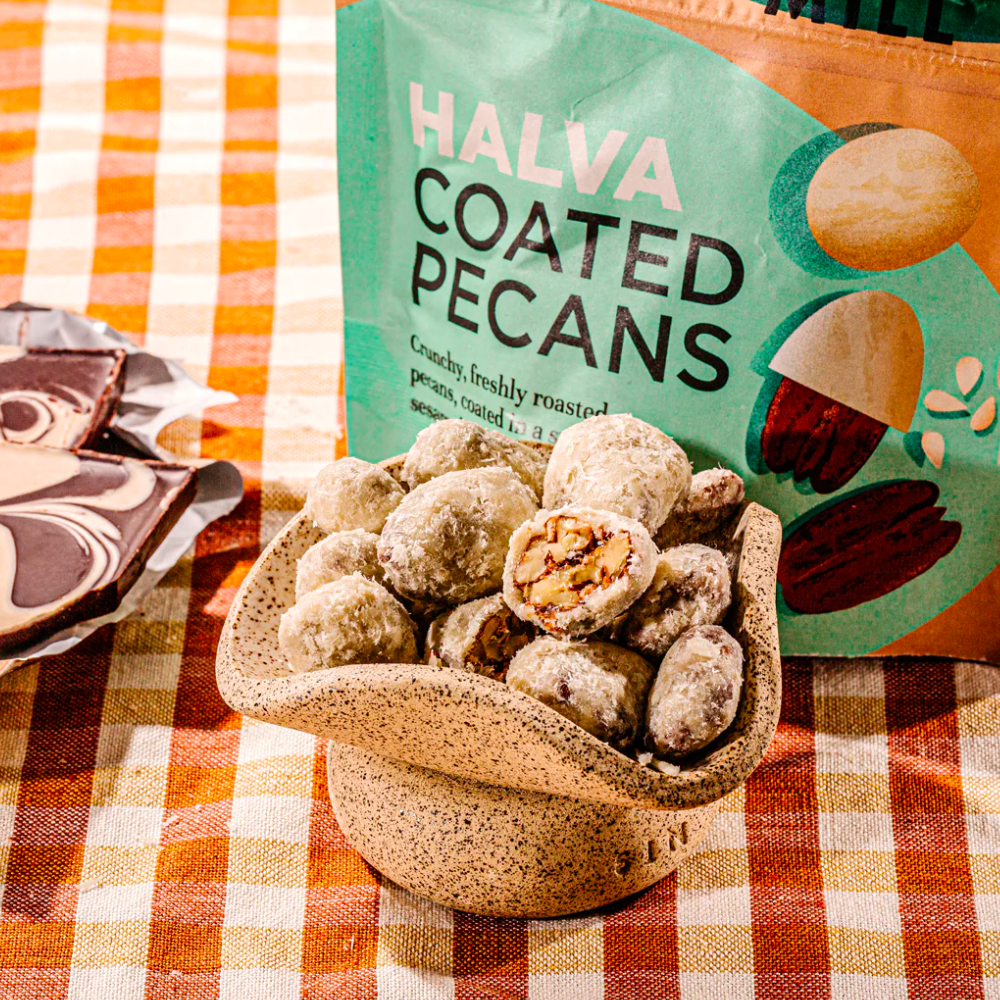 At Seed + Mill we craft seed-based foods that create joyful moments.
We believe that food is our most unifying force. It nourishes us, connects us, creates memories, and brings us joy. We appreciate real food, made well. Seed + Mill is a food brand, started by three women, Lisa, Rachel and Monica, each from different countries, seeking to keep edible heritage alive, by reinventing centuries old seed-based products - including tahini, halva, tahini ice-cream and other sesame based snacks. Their paths crossed in New York City in 2015, where they discovered a shared passion for food, cooking, and nourishing their families with healthy, quality food. Starting with a tiny kiosk in New York's Chelsea Market, Seed + Mill's clean, all natural products were embraced by chefs and home cooks alike, bringing historic and global flavors to kitchens in the US.
Shop All