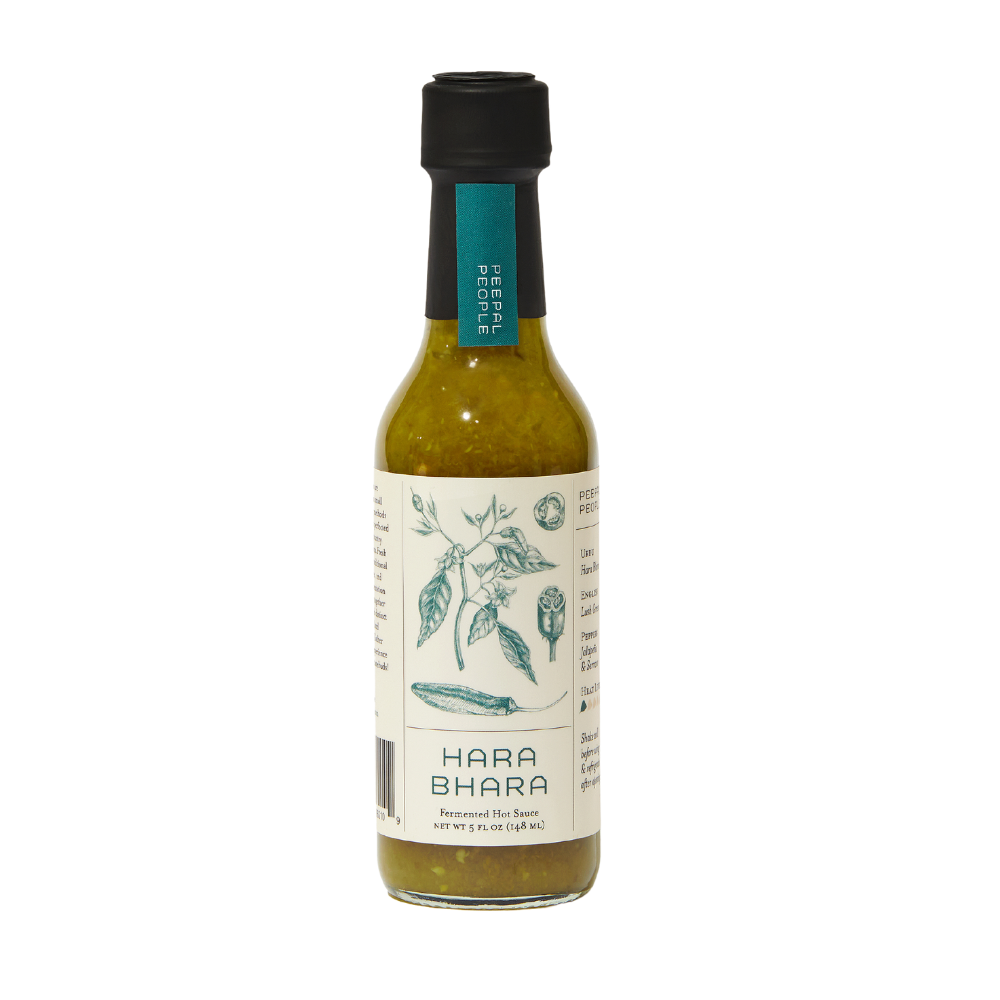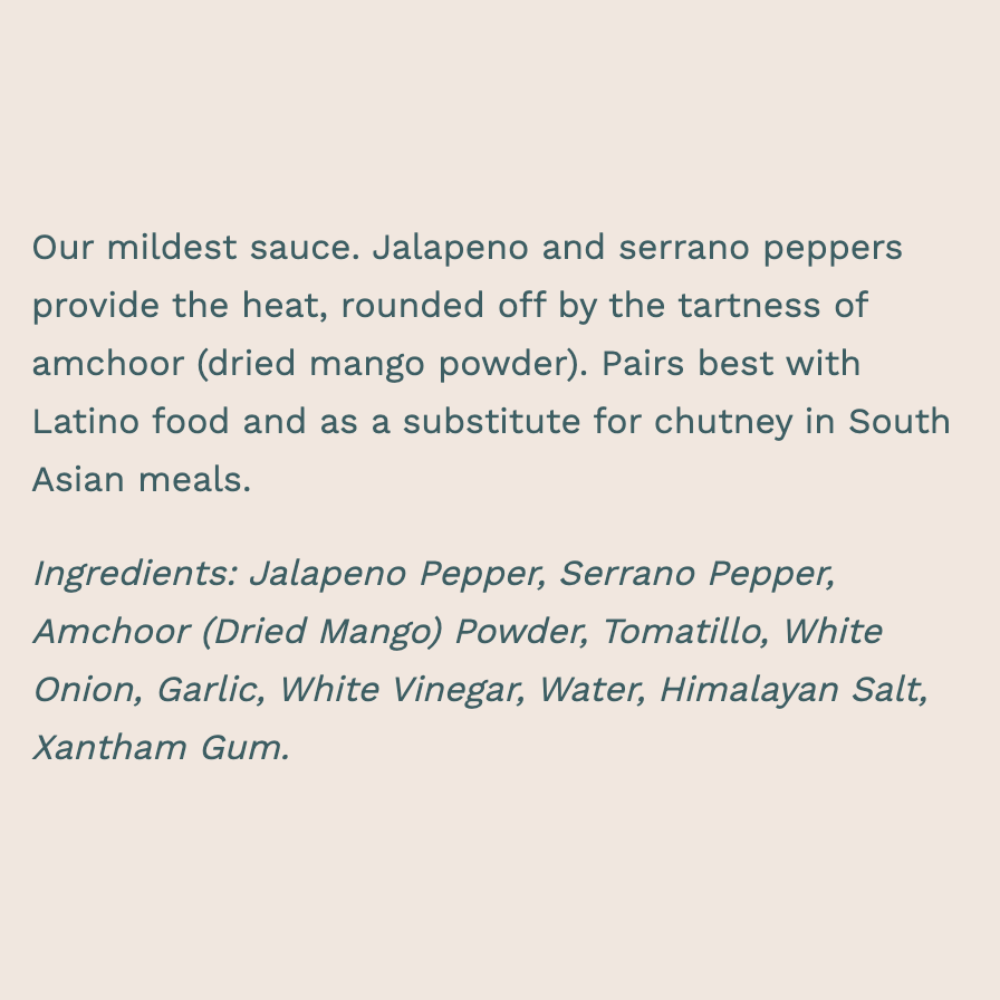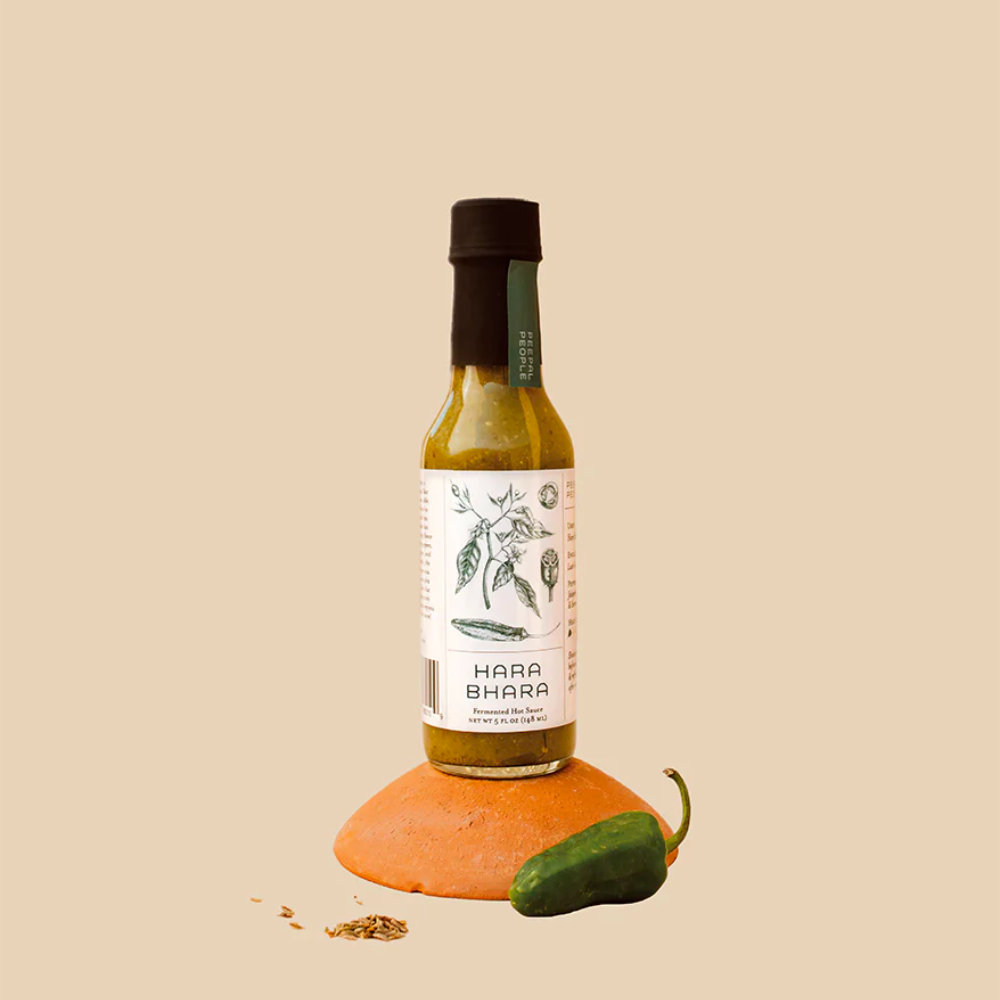 Our mildest sauce. Jalapeno and serrano peppers provide the heat, rounded off by the tartness of amchoor (dried mango powder).
Ingredients
Water, Green Jalapeno Pepper Mash (Green Jalapeno Peppers and Vinegar), Green Serrano Pepper Mash (Green Serrano Peppers, and Salt), Tomatillos (Tomatillos, Water, Citric Acid and Salt), Onions, Distilled Vinegar, Garlic (Garlic, Water),Cilantro, Amchur Powder (Mango Powder).
Attention
Please note that safety is our main priority. We require all brand partners to participate in recurrent verification processes to confirm existing information and actively report any updates to ingredients and/or production facilities. Please be sure to double check for certifications that satisfy your requirements, and read the product's label when you receive it, adhering to the manufacturer's guidelines.
How to Use
Pairs best with Latino food and as a substitute for chutney in South Asian meals.
Hara Bhara Hot Sauce
Regular price
Sale price
$12.00
Unit price
per
Save 10% by subscribing to a monthly refresh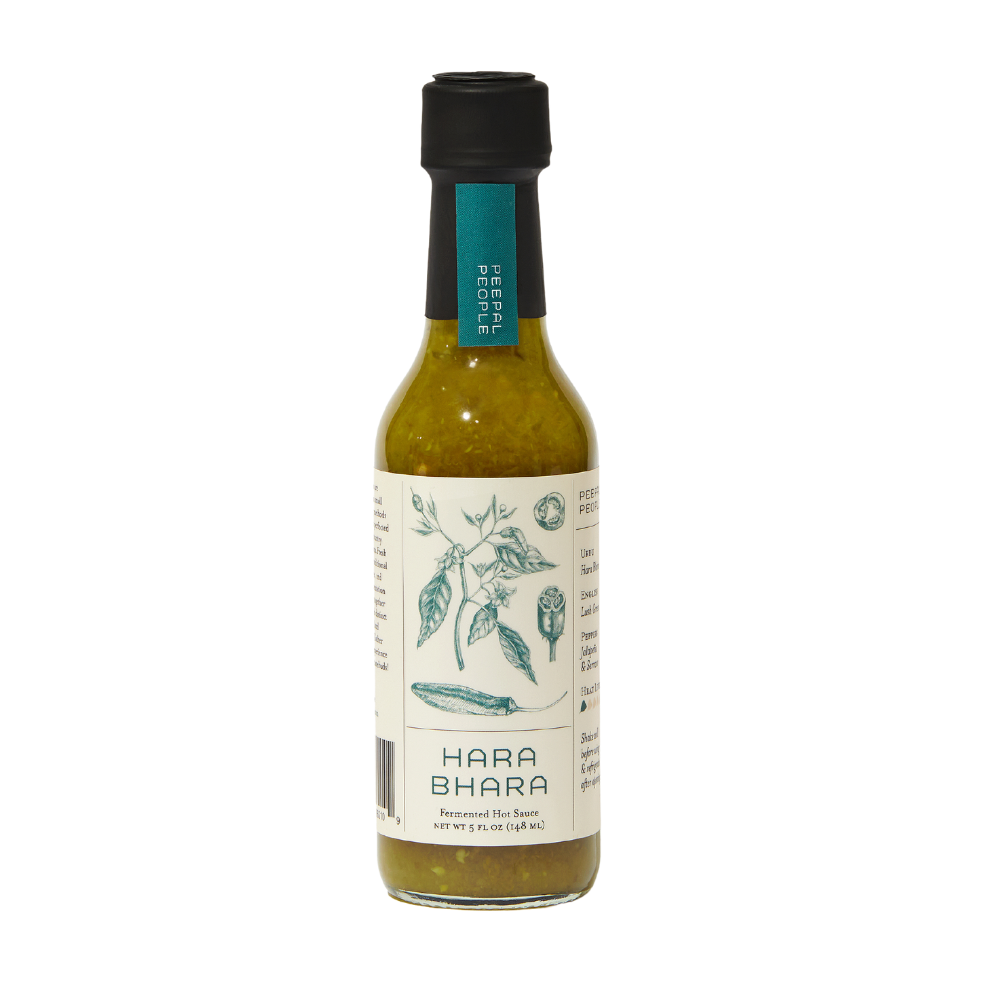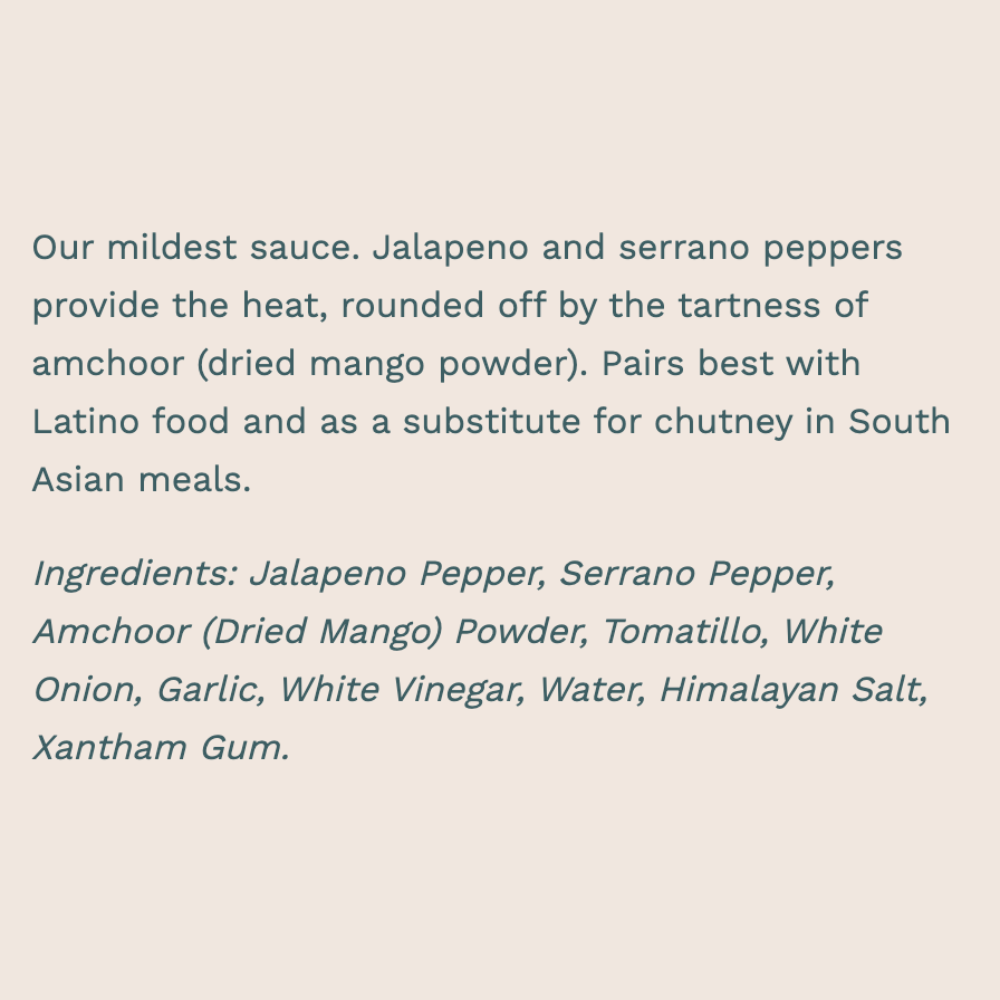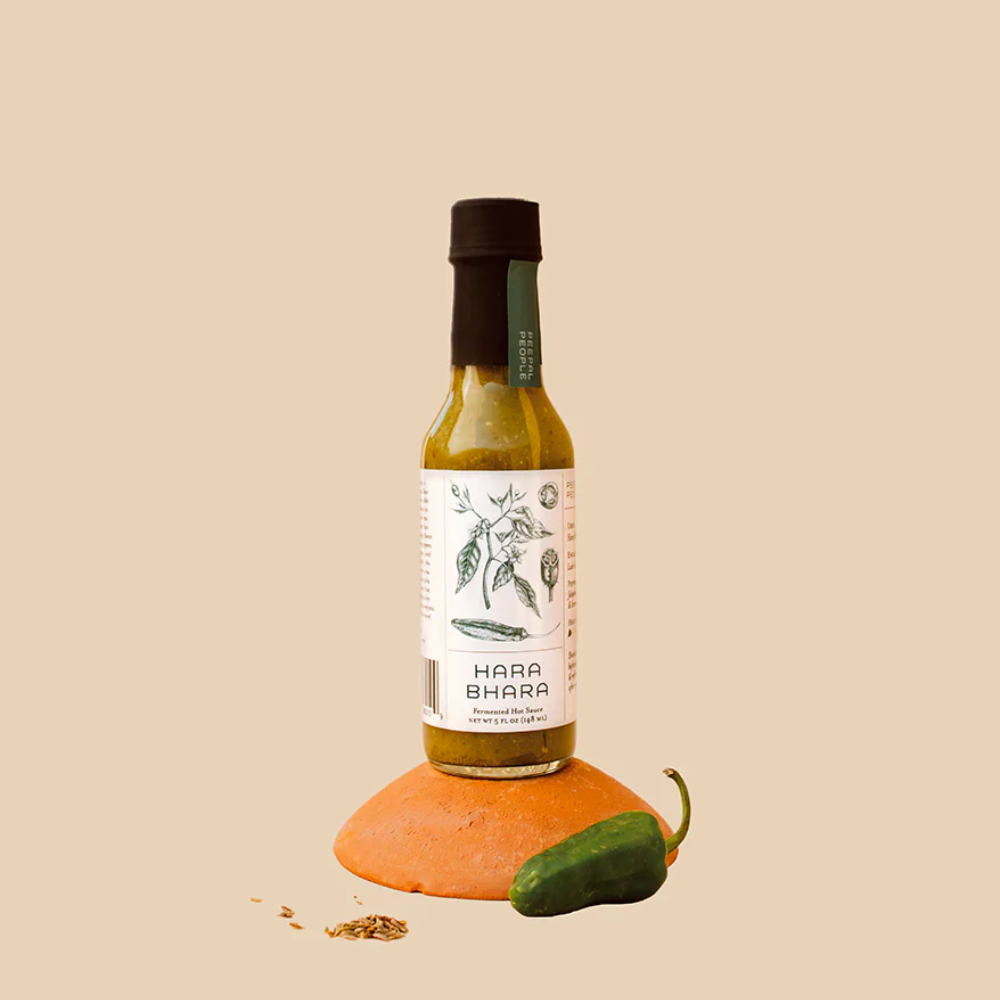 At Peepal People, we believe that food and culture are intrinsically connected.
At Peepal People, we experiment with our South Asian roots to create flavor-forward, spicy and better-for-you condiments with no added preservatives or extracts.
Shop All