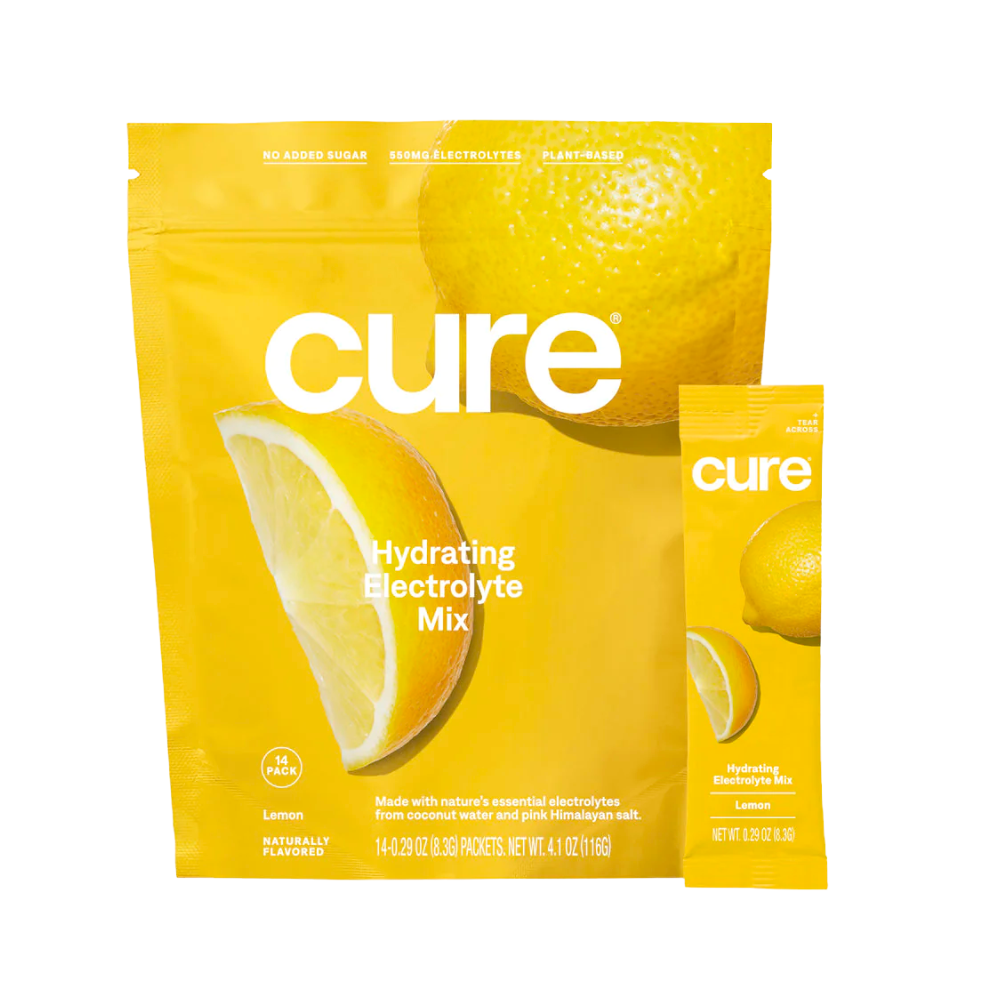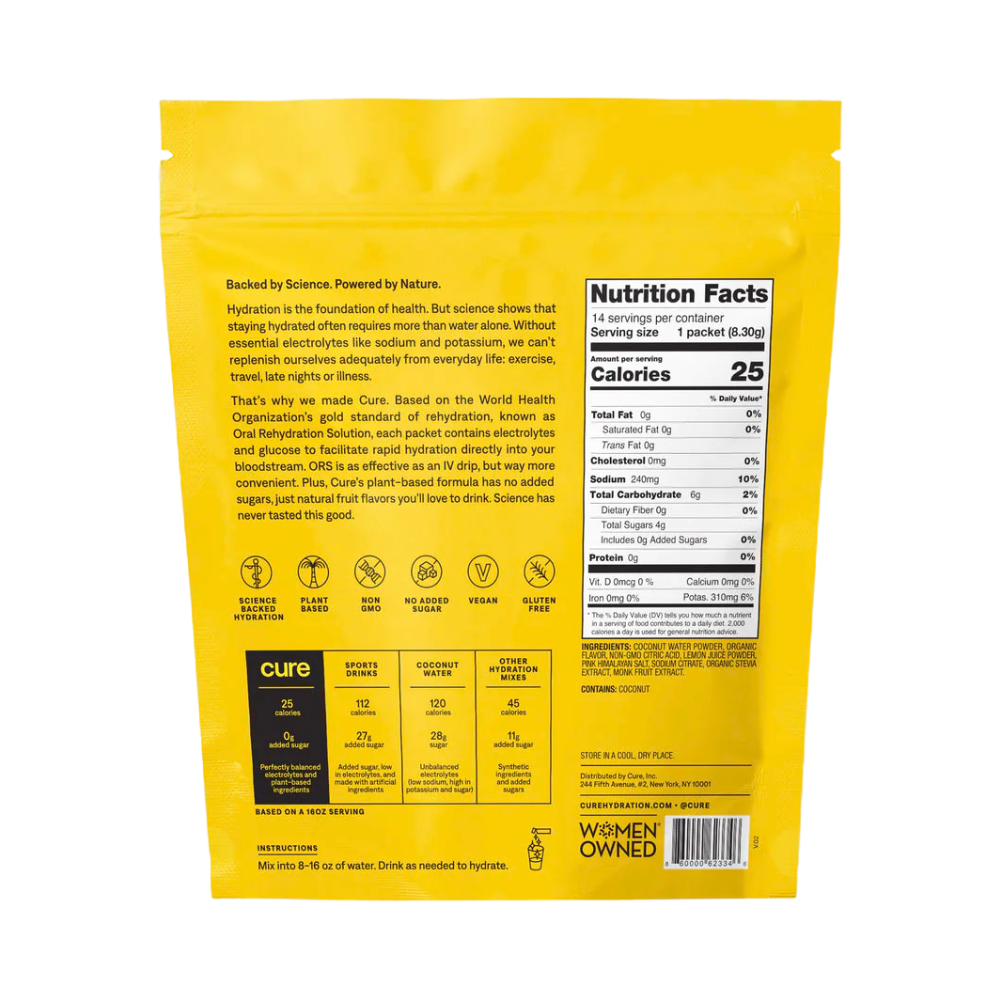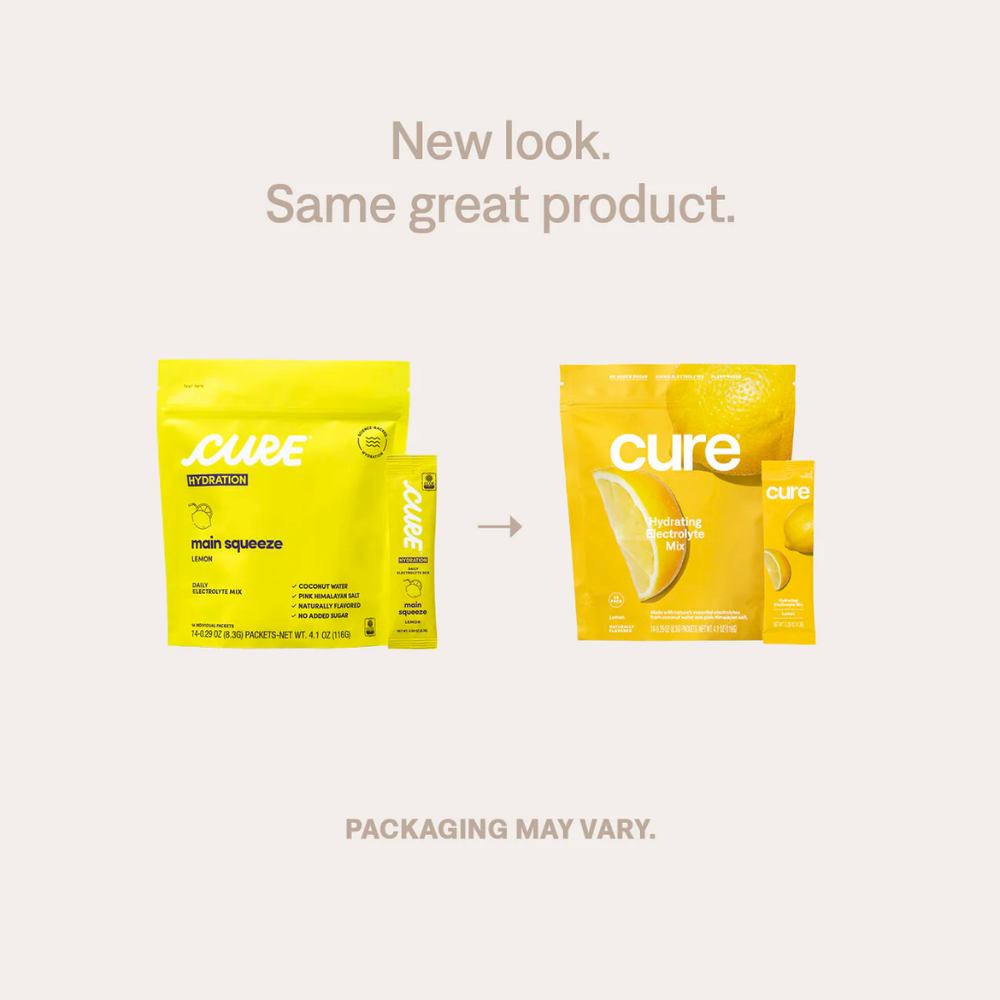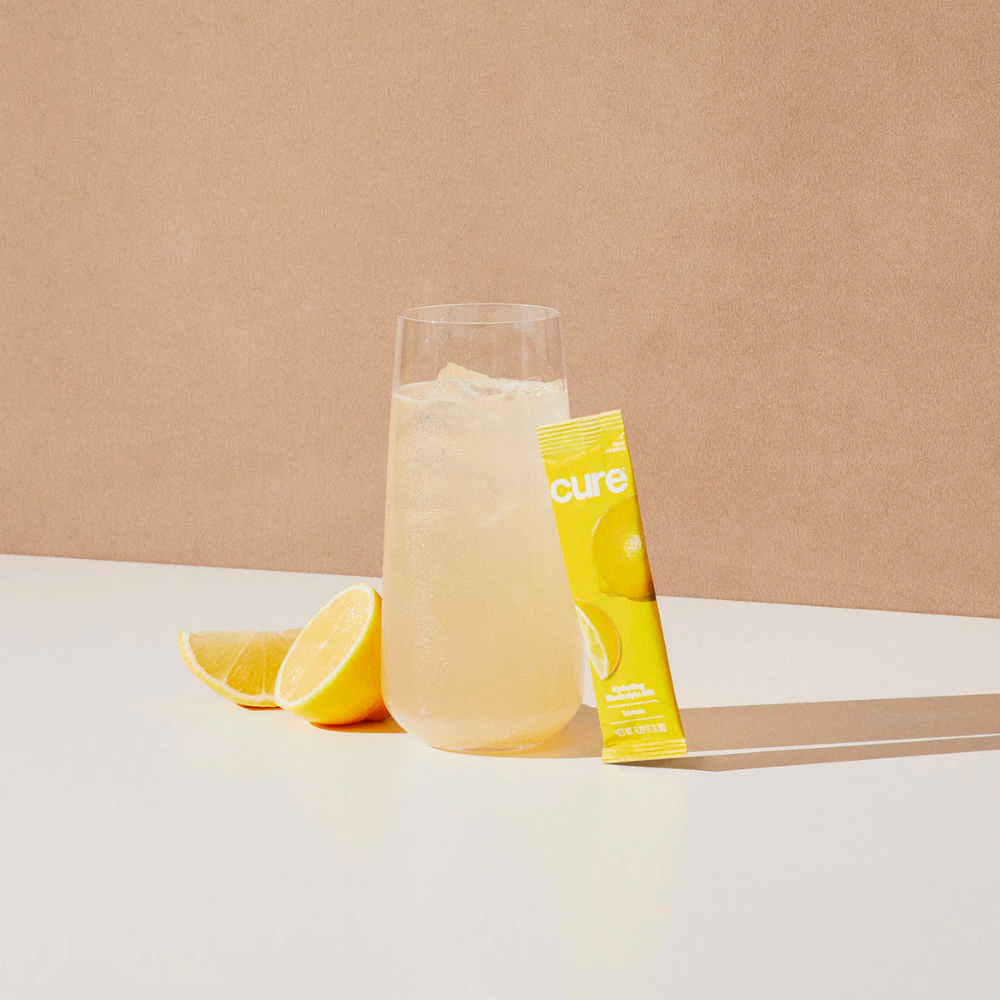 Hydrating electrolyte drink mix made with organic & plant-based ingredients Advanced formula based on the World Health Organization's ORS (Oral Rehydration Solution) for effective hydration Effectively replenishes electrolytes lost during exercise, illness, travel and alcohol consumption 4x the electrolytes of leading sports drinks Proven to hydrate as effectively as an IV drip No added sugar or artificial sweeteners Made for everyone! Adults, kids & the elderly (age 1 or older).
Ingredients
Coconut Water Powder, Organic Flavor, Non-Gmo Citric Acid, Lemon Juice Powder, Pink Himalayan Salt, Sodium Citrate, Organic Stevia Extract, Monk Fruit Extract.
Certifications
Non-GMO Project Verified

Non-GMO Project Verified

According to the most recently updated manufacturer information, this product is Non-GMO certified by an accredited third-party agency, and meets the Non-GMO Project's Standard for GMO avoidance.

Non-GMO Project Verified

Certified Kosher

Certified Kosher

According to the most recently updated manufacturer information, this product is Kosher certified by an accredited Kosher-certifying agency.

Certified Kosher
Attention
Please note that safety is our main priority. We require all brand partners to participate in recurrent verification processes to confirm existing information and actively report any updates to ingredients and/or production facilities. Please be sure to double check for certifications that satisfy your requirements, and read the product's label when you receive it, adhering to the manufacturer's guidelines.
How to Use
Tear Open, Mix with 8oz-16oz, Shake or Stir, Drink and Enjoy.
Hydrating Electrolyte Lemon Drink Mix
Regular price
$24.99
Sale price
$19.99
Unit price
per
Save 10% by subscribing to a monthly refresh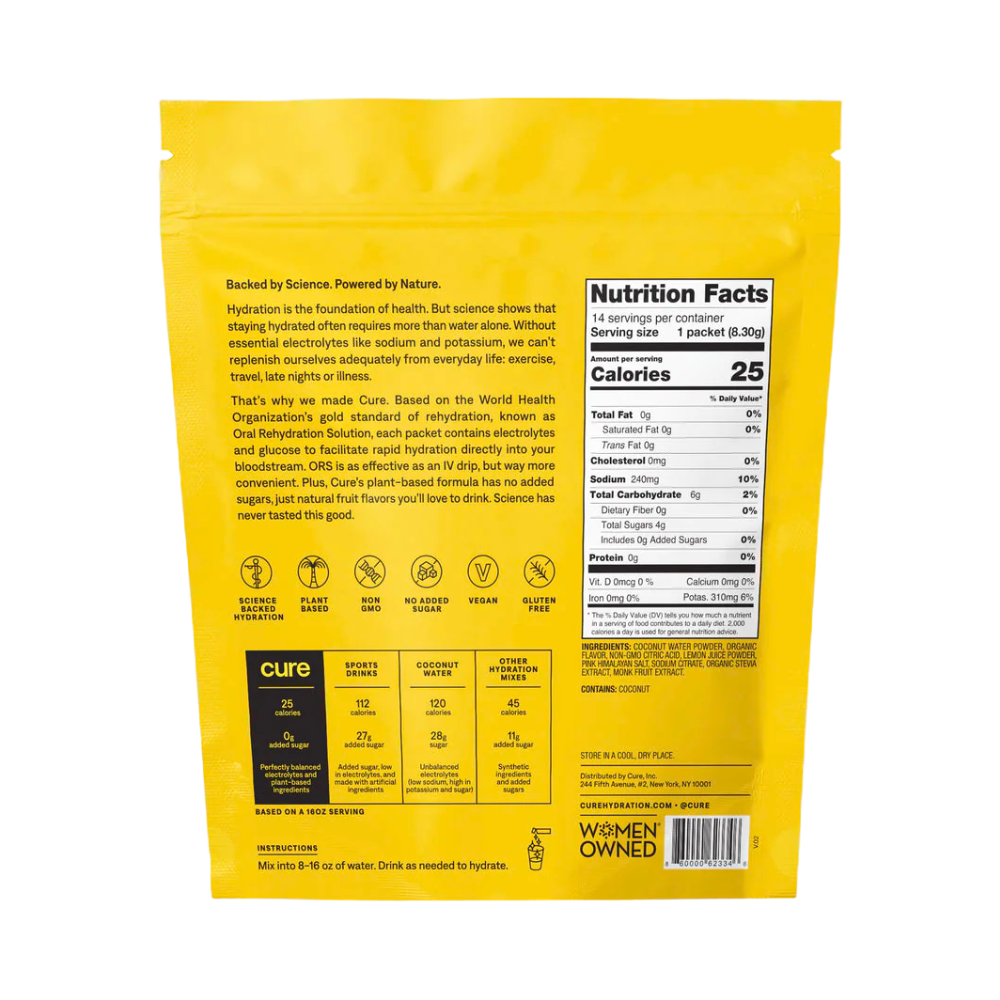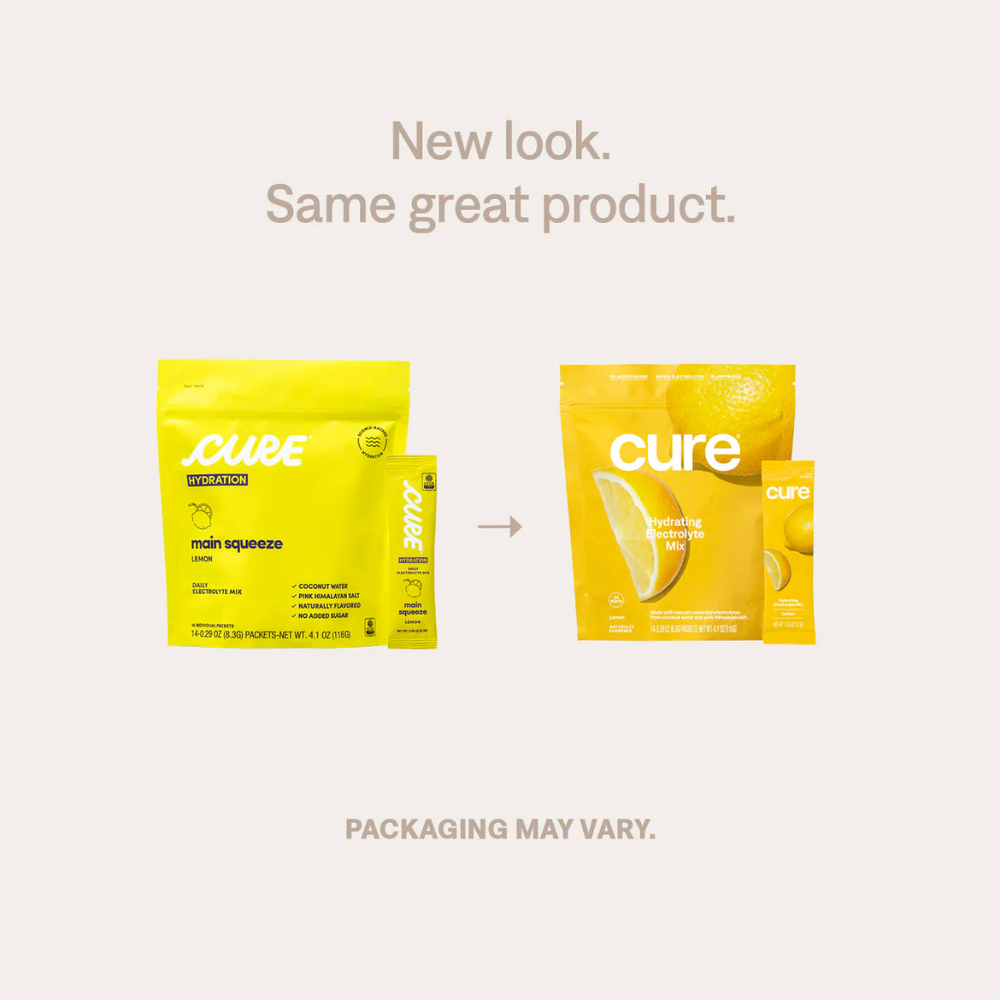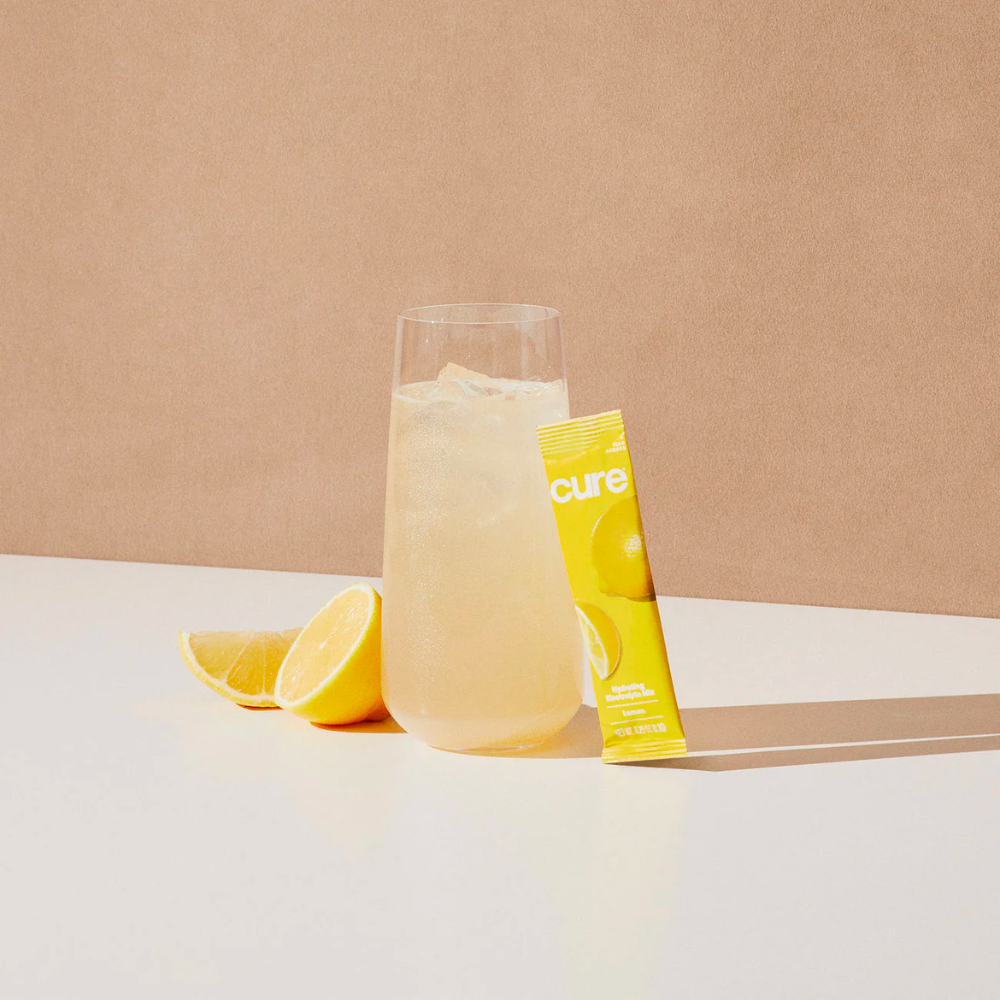 Cure Hydration exists to empower you to live a better and healthier life with clean and effective products.
Hydration is the foundation of health. But science shows that staying hydrated often requires more than water alone. That's why we made our Hydrating Electrolyte Mix. Made from Organic Coconut Water and Pink Himalayan Salt, Cure provides your body with everything it needs for daily optimal hydration and nothing it doesn't.
Shop All