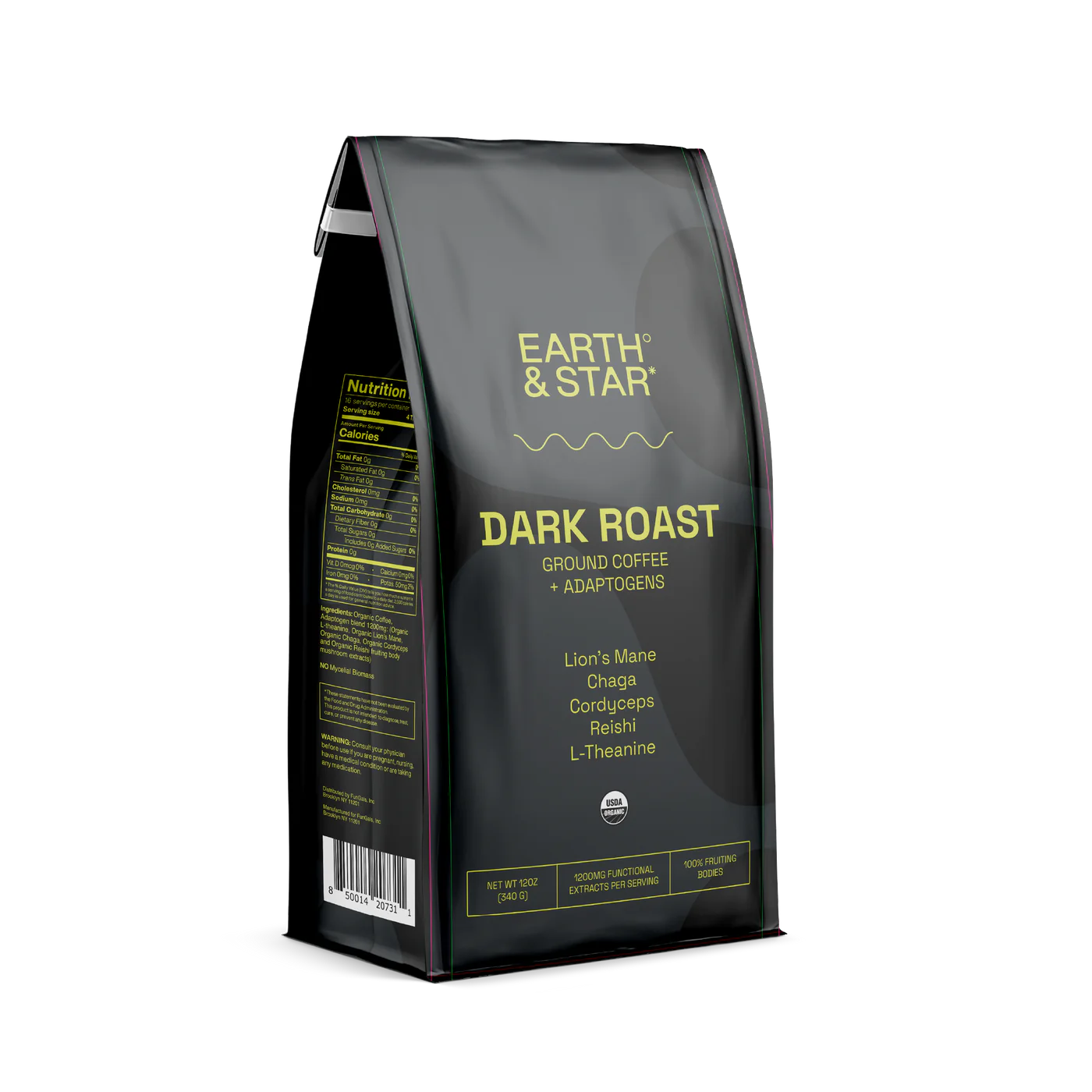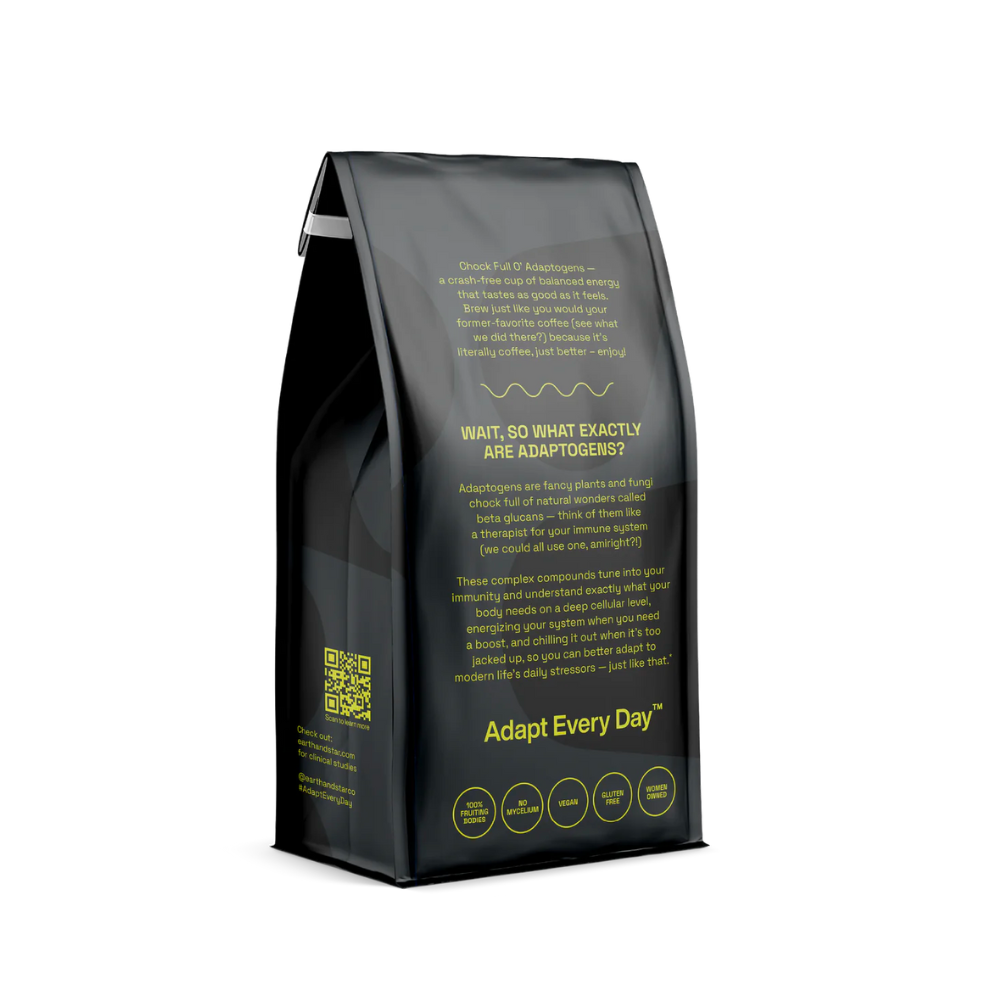 Functional mushrooms are known to provide powerful immune support, mental focus and balanced energy. So we elevated your daily brew with a whopping 1200mg of adaptogenic mushroom extracts in every cup. Then we invited L-theanine to join the party with its calming properties, because fun fact: when paired with coffee it delivers additional cognitive support without the crash or jitters.
Ingredients
Organic Coffee, Adaptogen blend (organic L-Theanine, organic Lion's Mane, organic Chaga, organic Cordyceps and organic Reishi mushroom extracts)
Certifications
Certified Organic

Certified Organic

According to the most recently updated manufacturer information, this product is certified Organic by an accredited third-party agency.

Certified Organic
Attention
Please note that safety is our main priority. We require all brand partners to participate in recurrent verification processes to confirm existing information and actively report any updates to ingredients and/or production facilities. Please be sure to double check for certifications that satisfy your requirements, and read the product's label when you receive it, adhering to the manufacturer's guidelines.
How to Use
Use 16oz of water to 4Tb of coffee in your drip coffee maker, or brew however you normally would in your drip or French Press system.
Organic Ground Coffee, Dark Roast
Regular price
Sale price
$24.99
Unit price
per
Save 10% by subscribing to a monthly refresh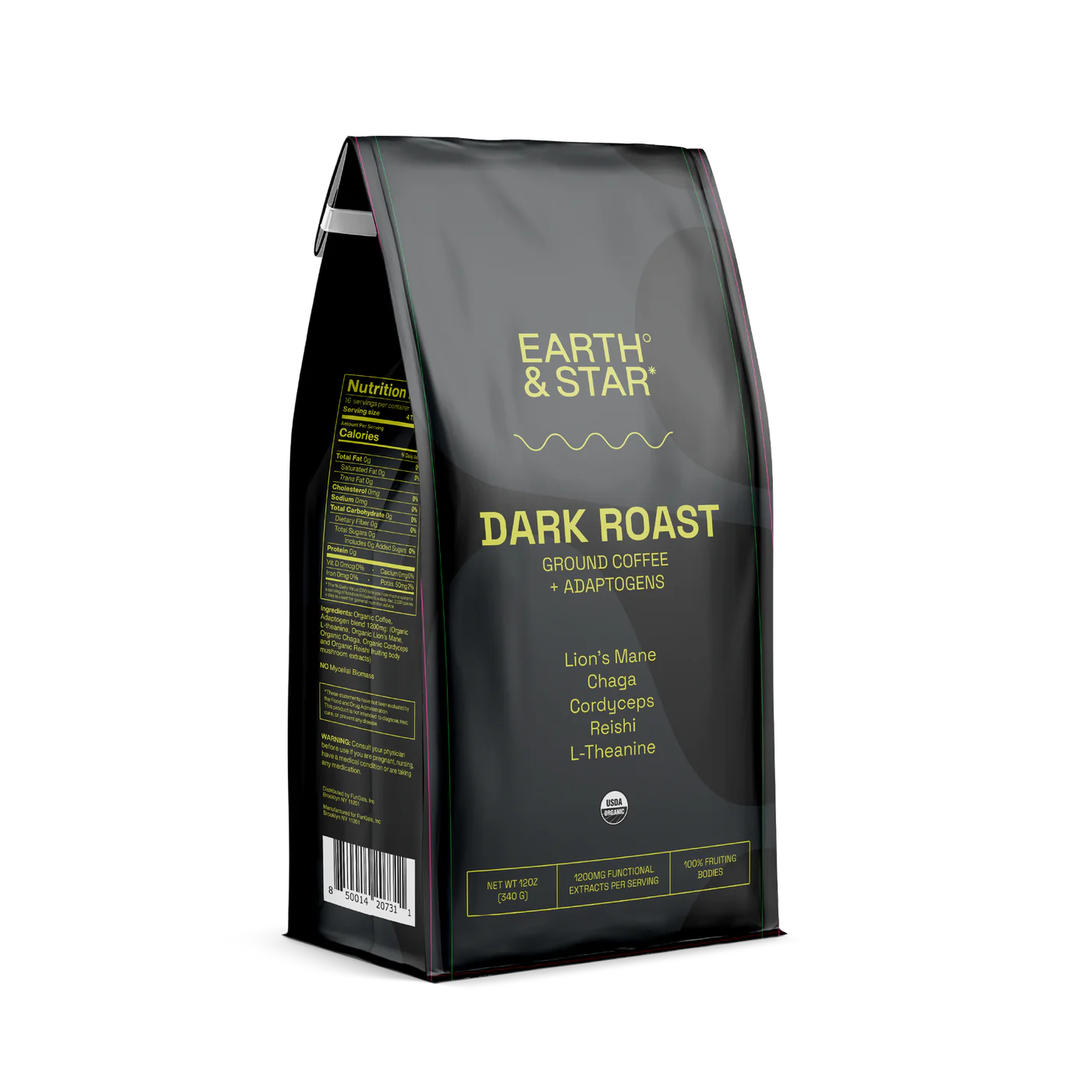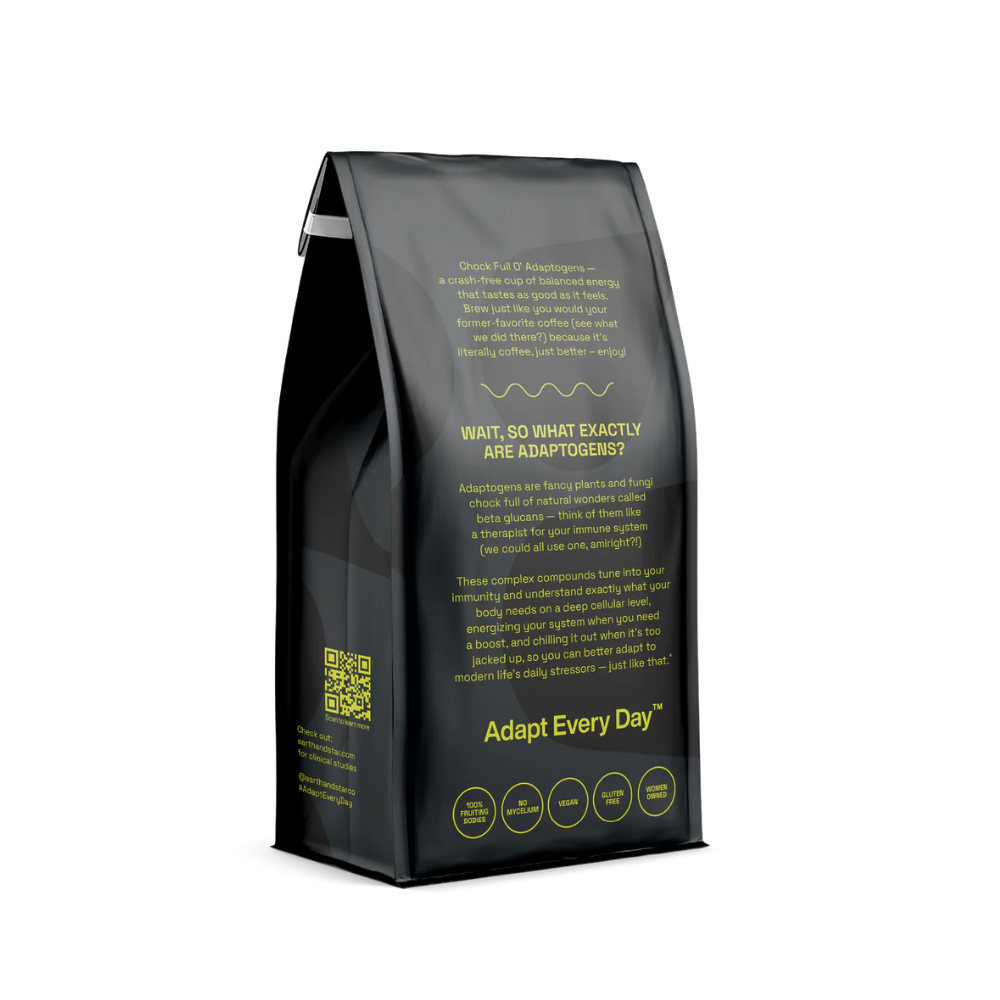 Tasty AND functional? From ground coffee for brain health to chocolates that tame inflammation — there's a mushroom for that.
Earth & Star blends functional mushrooms into our lines of ground coffee, gummy vitamins, dark chocolates, and tinctures. Our products contain the most powerful and effective functional mushroom extracts, adaptogens, and nootropics on the planet. We are also: Vegan, Gluten Free, Certified Organic, Women Owned, No GMO's, 100% Fruiting Bodies, No Refined Sugars or Sugar Alcohols, No Gums, Gelatins, Preservatives, or Artificial Flavors, No Weird Ingredients
Shop All