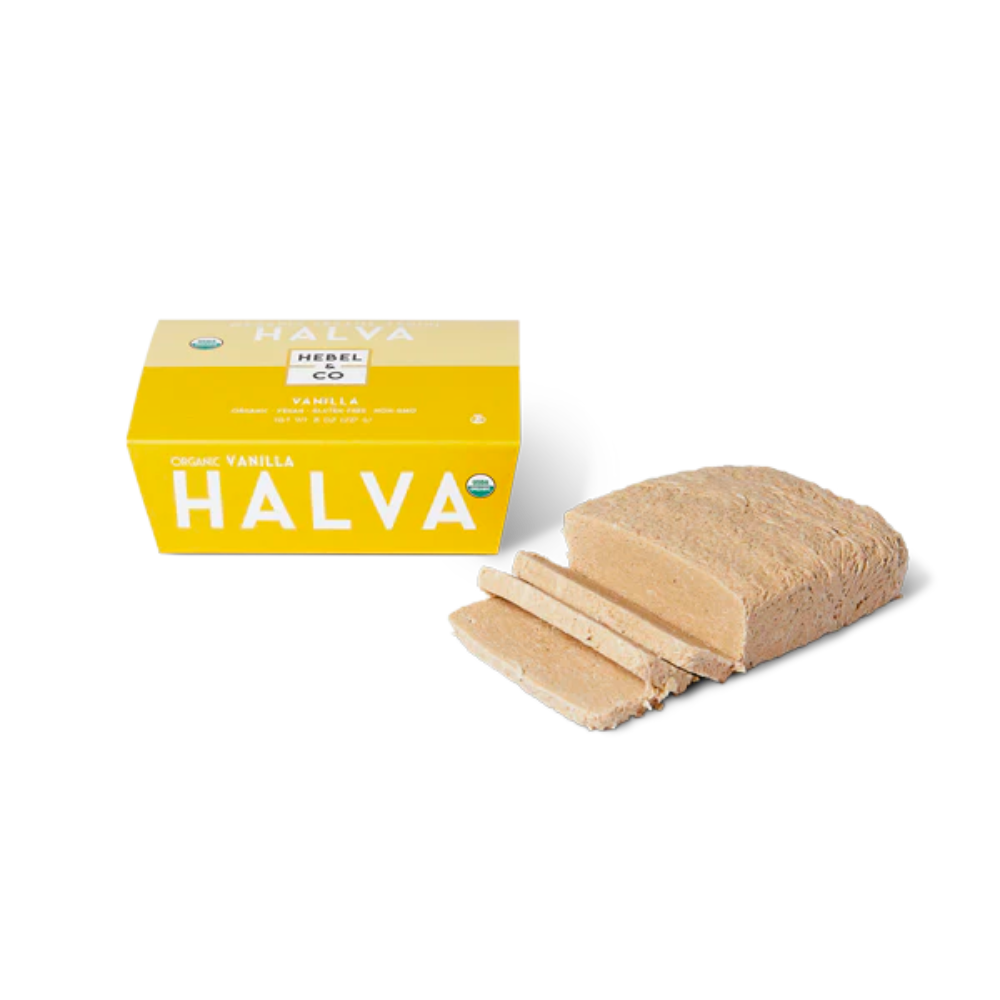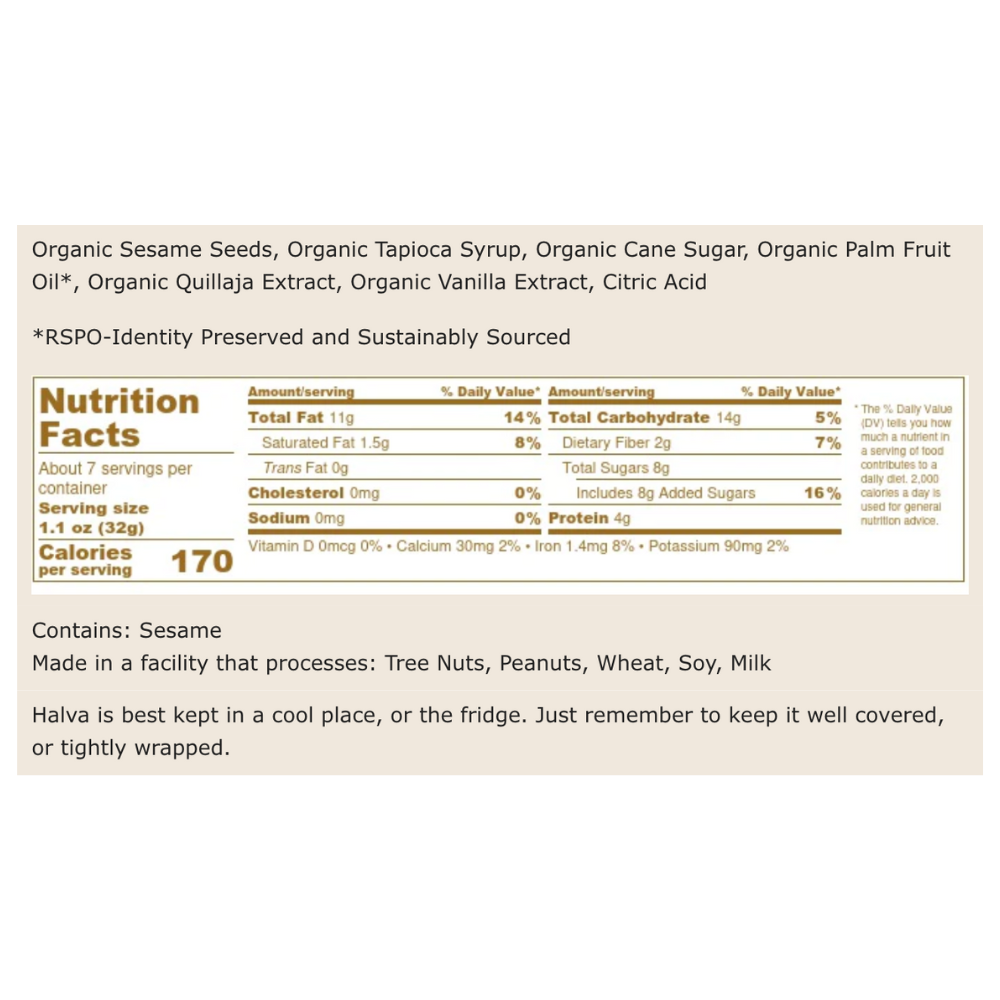 For the purist. With rich notes of tahini, molasses and real vanilla. In other words: mellow, creamy and velvety... if you're into that sort of thing. It is your canvas to create your Chagall, or you can just eat the canvas.
Ingredients
Organic Sesame Seeds, Organic Tapioca Syrup, Organic Cane Sugar, Organic Palm Fruit Oil*, Organic Quillaja Extract, Organic Vanilla Extract, Citric Acid *RSPO-Identity Preserved and Sustainably Sourced
Certifications
Certified Organic

Certified Organic

According to the most recently updated manufacturer information, this product is certified Organic by an accredited third-party agency.

Certified Organic

Certified Kosher

Certified Kosher

According to the most recently updated manufacturer information, this product is Kosher certified by an accredited Kosher-certifying agency.

Certified Kosher
Attention
Please note that safety is our main priority. We require all brand partners to participate in recurrent verification processes to confirm existing information and actively report any updates to ingredients and/or production facilities. Please be sure to double check for certifications that satisfy your requirements, and read the product's label when you receive it, adhering to the manufacturer's guidelines.
Organic Vanilla Halva
Regular price
Sale price
$13.99
Unit price
per
Save 10% by subscribing to a monthly refresh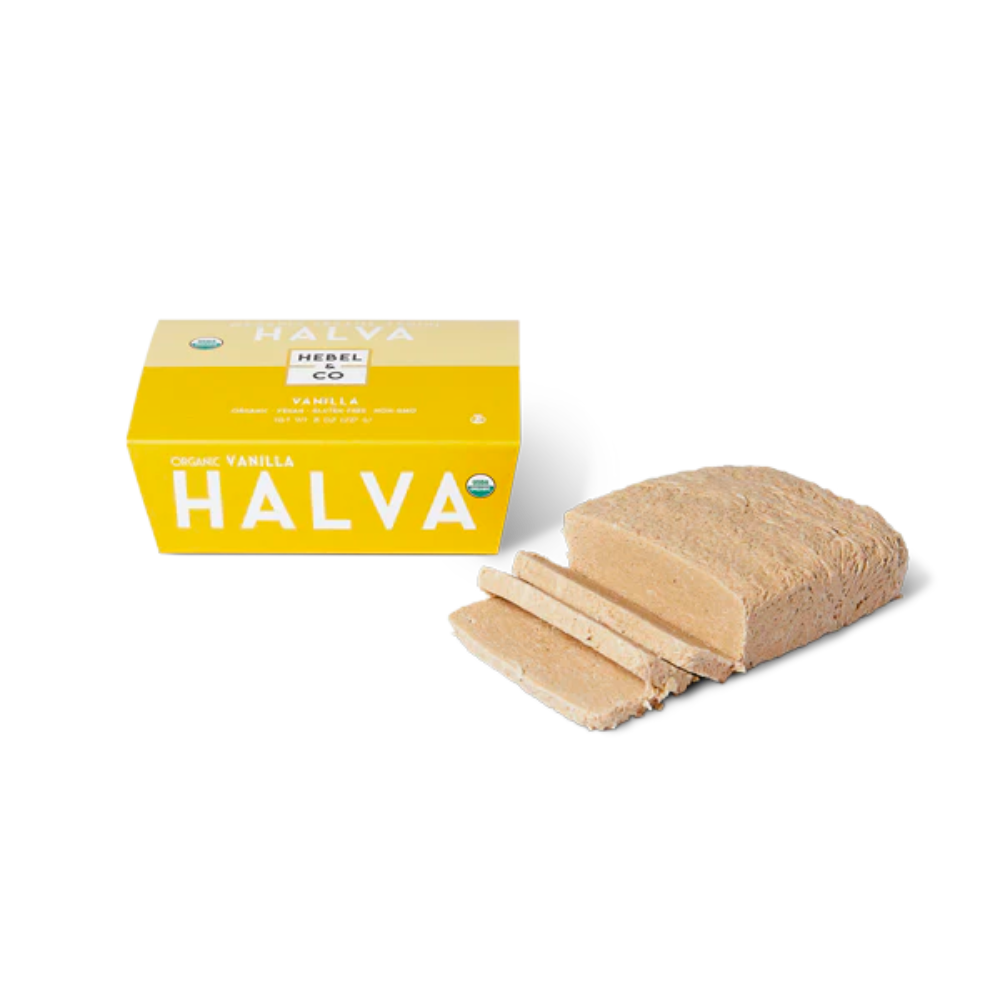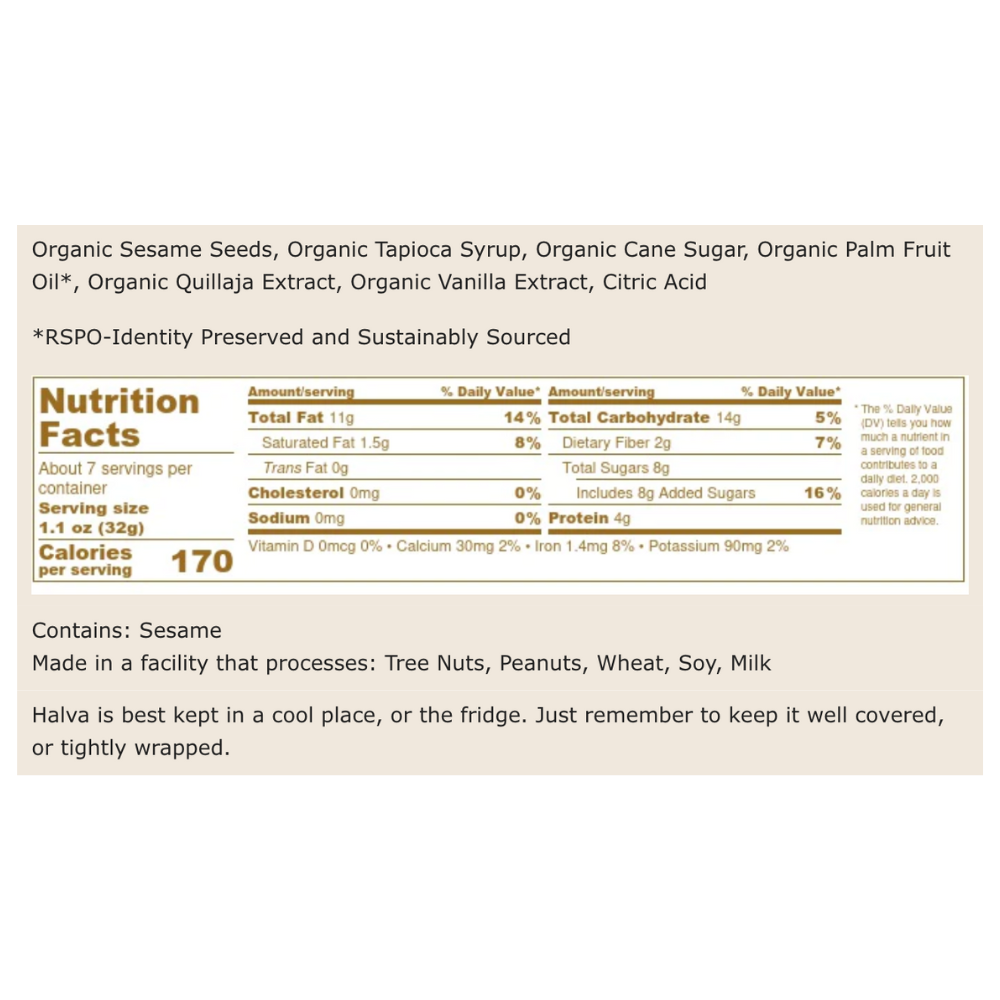 Hebel & Co's halva is handmade in Los Angeles, with the finest available ingredients.
Based in Los Angeles, family owned and operated, Hebel & Co is on a mission to make the best tasting, highest quality halva in the world. We handcraft our halva using carefully selected organic ingredients, from local, organic California farms to premium, organic chocolates. Our halva is nutty, flaky, cottony, creamy, melt in your mouth sesame tahini deliciousness.
Shop All