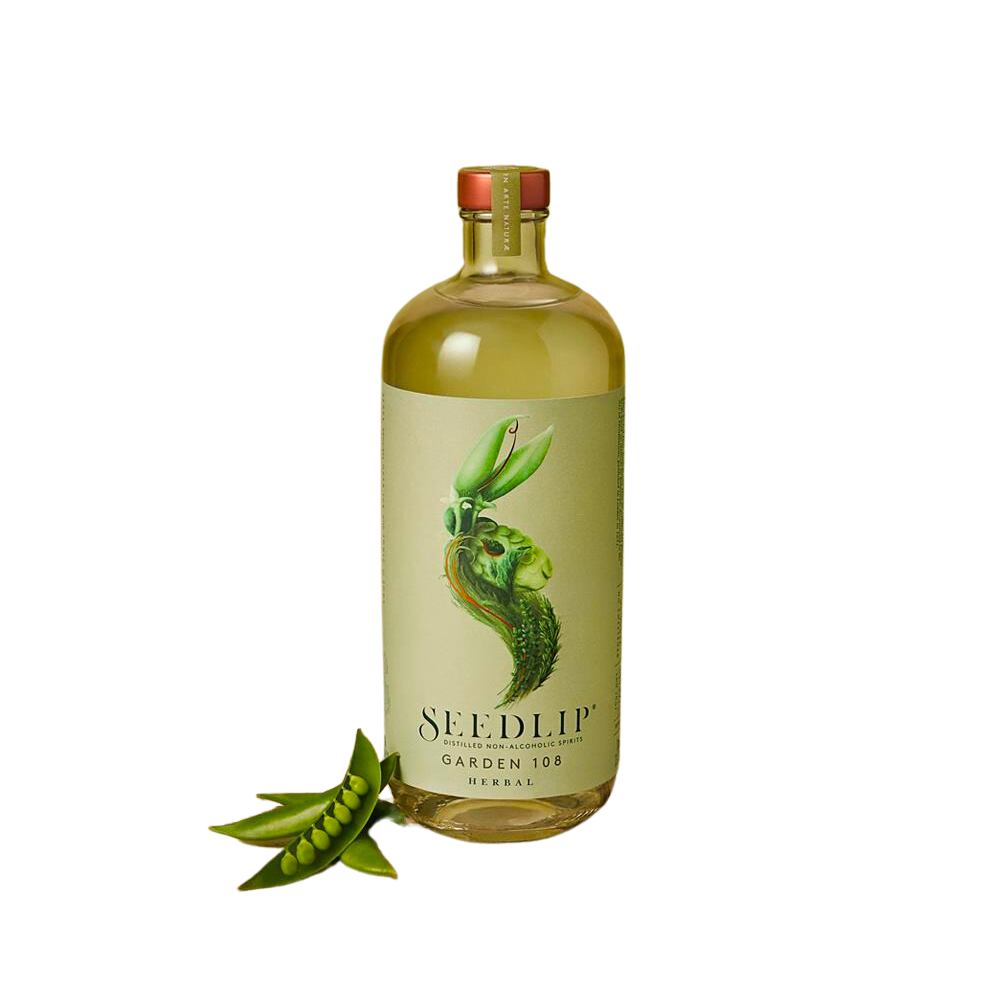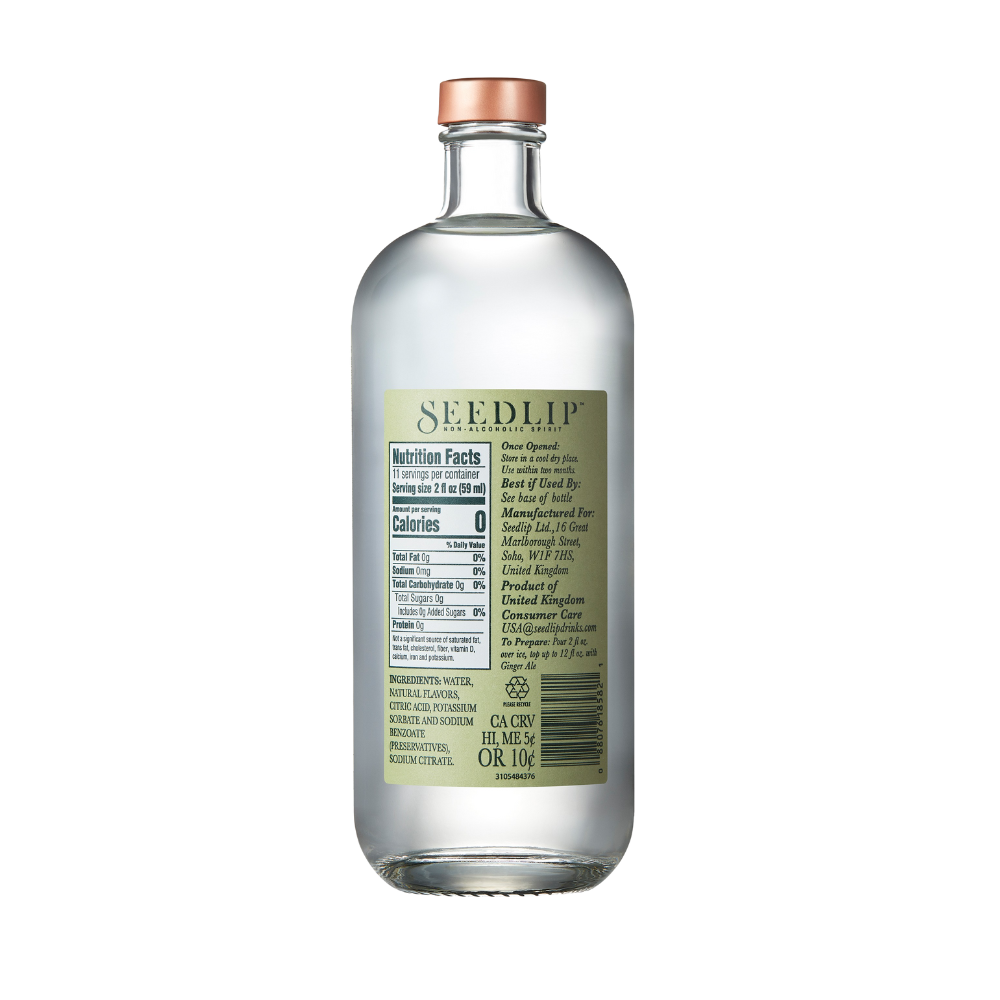 A fresh, herbal blend of Peas & traditional garden herbs including Rosemary, Thyme & Spearmint.
Ingredients
Water, Natural Flavors, Citric Acid, Potassium Sorbate, Sodium Benzoate, Sodium Citrate
Attention
Please note that safety is our main priority. We require all brand partners to participate in recurrent verification processes to confirm existing information and actively report any updates to ingredients and/or production facilities. Please be sure to double check for certifications that satisfy your requirements, and read the product's label when you receive it, adhering to the manufacturer's guidelines.
Seedlip Garden 108
Regular price
Sale price
$31.99
Unit price
per
Save 10% by subscribing to a monthly refresh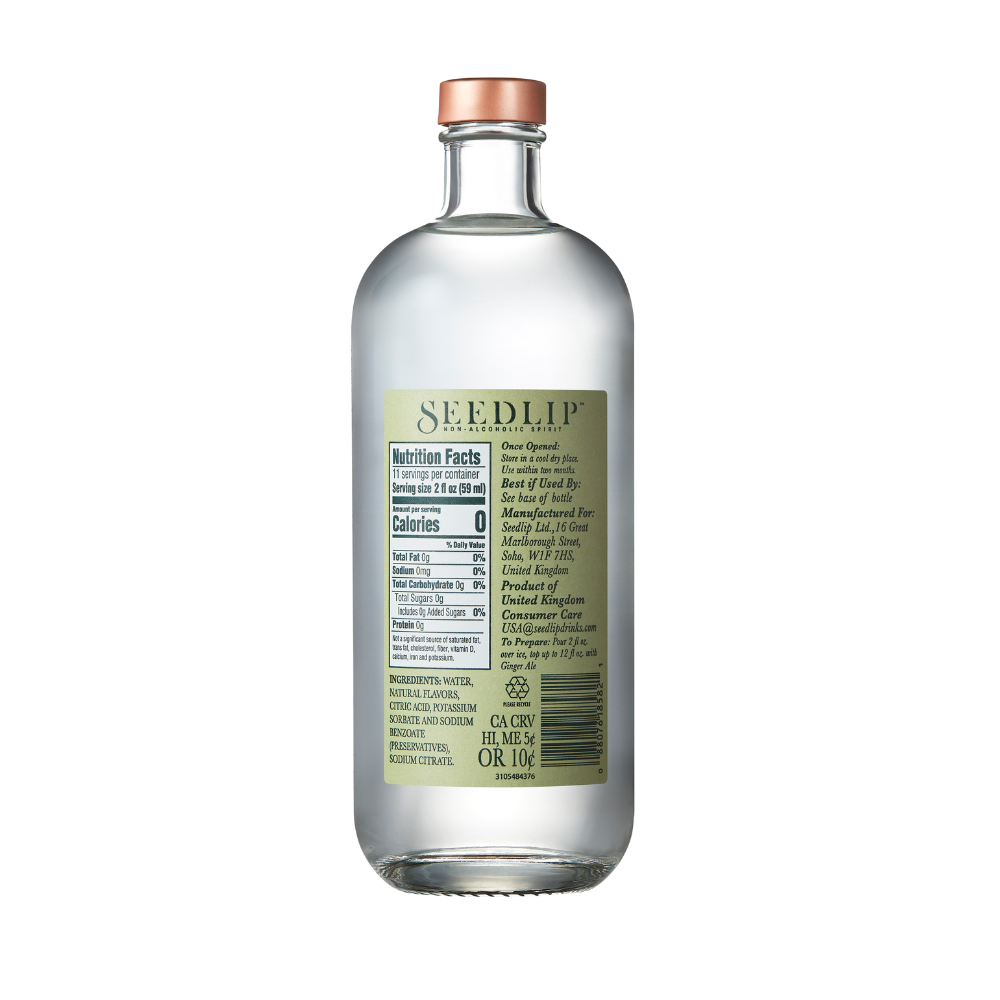 Served in some of the world's best cocktail bars, hotels & Michelin-starred restaurants.
So began two meticulous years of perfecting the world's first non-alcoholic spirit–combining Ben's farming heritage, love of nature & design, and fulfilling the need for a sophisticated non-alcoholic option. Those years resulted in the development of Seedlip's bespoke, six-week maceration, distillation, filtration, and blending process–for which each individual botanical ingredient is distilled separately, before blending. This process results in a liquid devoid of alcohol and sugar.
Shop All