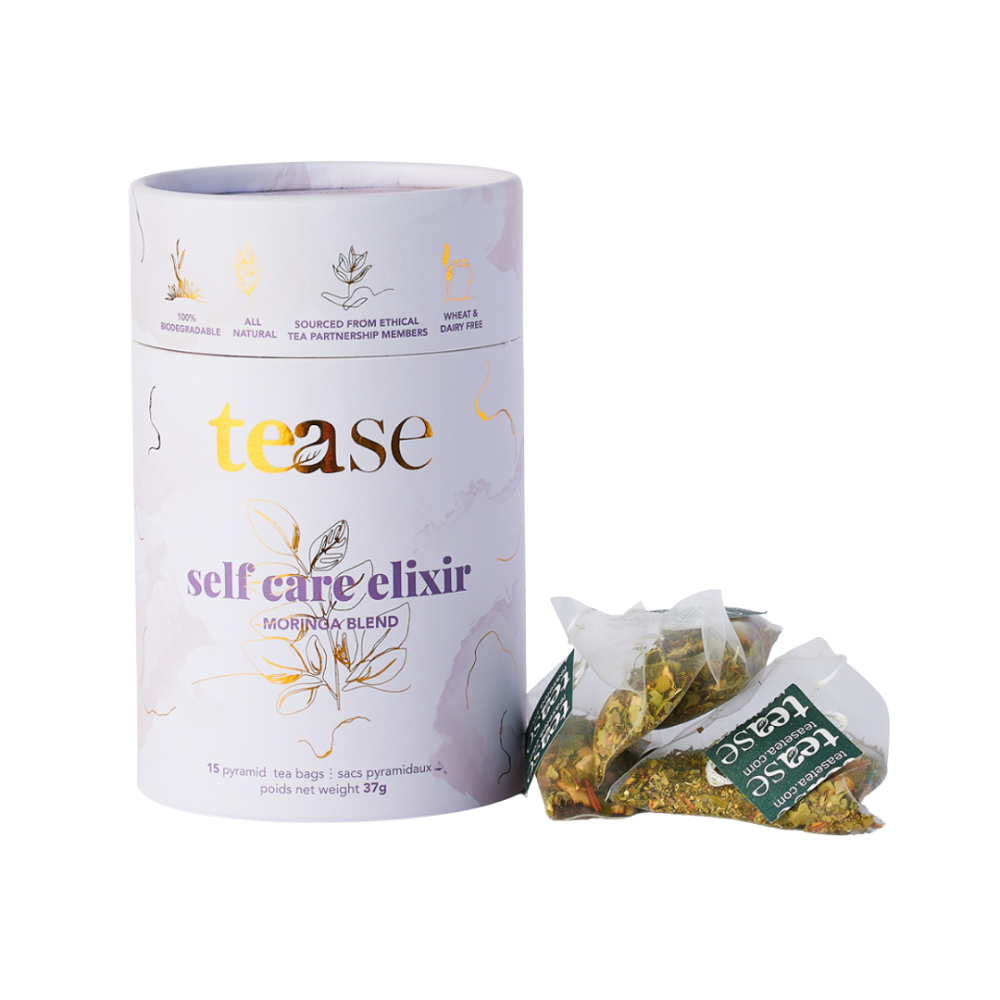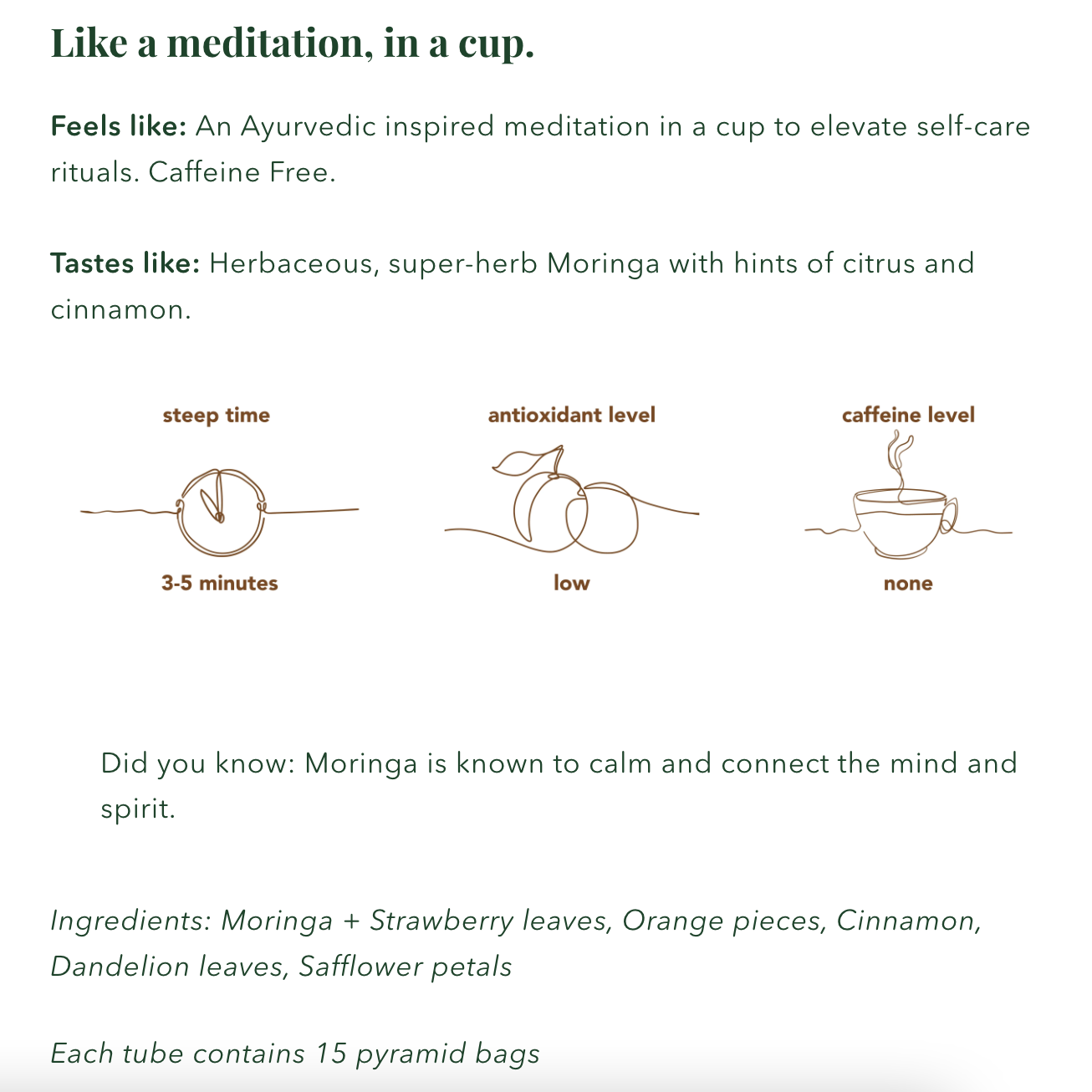 Like a meditation, in a cup. This is an Ayurvedic-inspired blend featuring super-herb Moringa and hints of citrus and cinnamon to elevate self-care rituals. Caffeine Free.
Ingredients
Moringa + Strawberry leaves, Orange pieces, Cinnamon, Dandelion leaves, Safflower petals
Attention
Please note that safety is our main priority. We require all brand partners to participate in recurrent verification processes to confirm existing information and actively report any updates to ingredients and/or production facilities. Please be sure to double check for certifications that satisfy your requirements, and read the product's label when you receive it, adhering to the manufacturer's guidelines.
How to Use
Steep Time: 3-5 minutes
Self Care Elixir
Regular price
Sale price
$22.00
Unit price
per
Save 10% by subscribing to a monthly refresh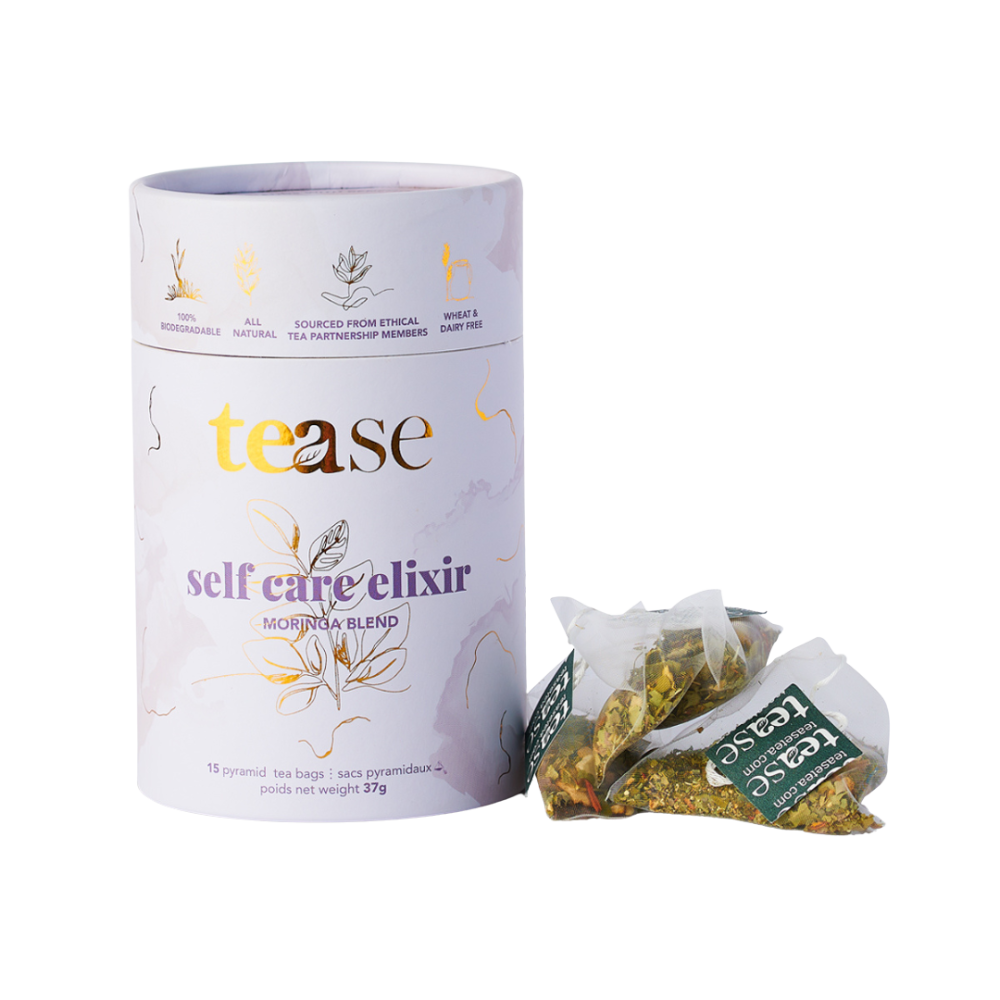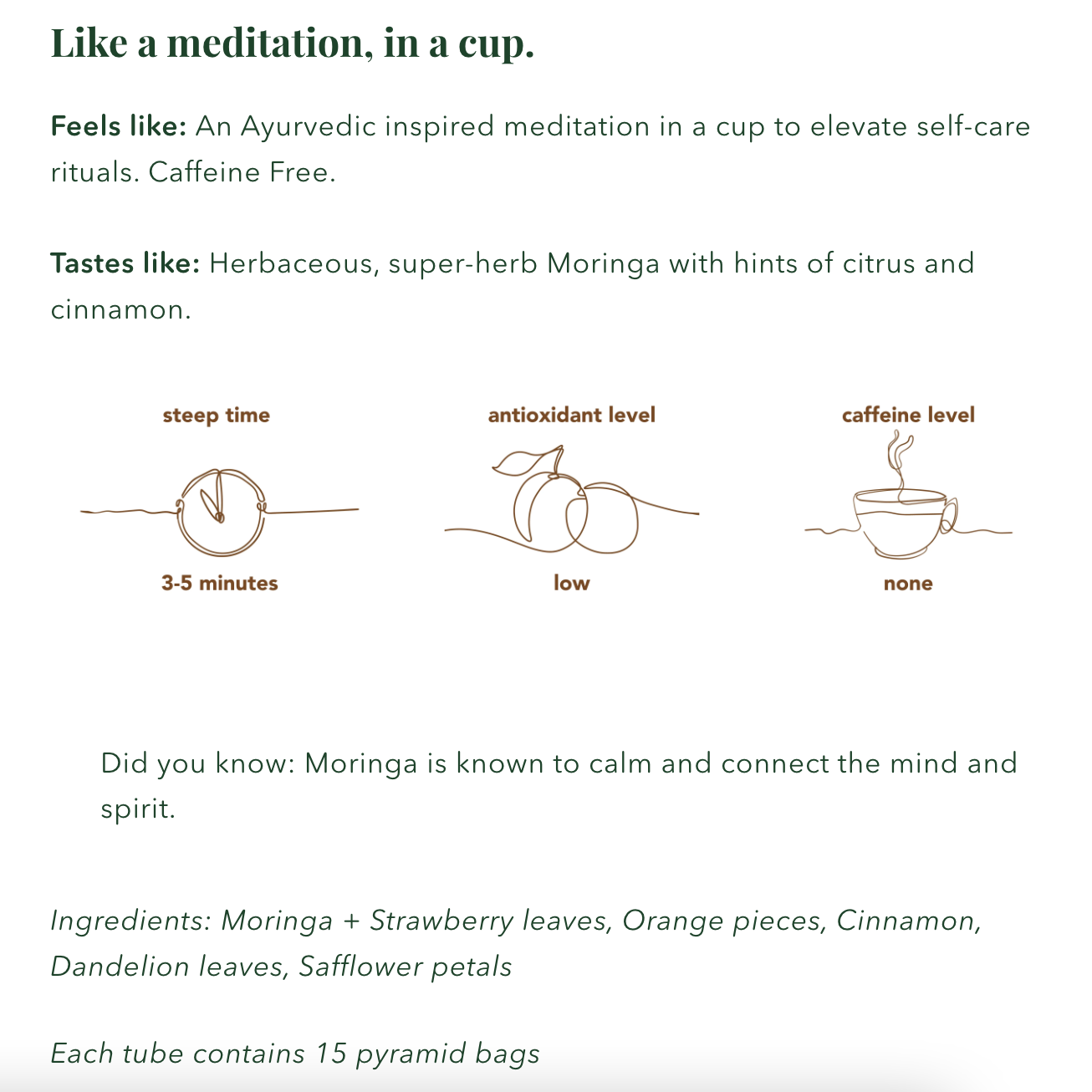 Tease creates high-performing functional tea & botanicals for better daily rituals!
Each of our blends are made with the highest quality tea & botanicals and are formulated by our Founder & Tea Sommelier. Tease is Proudly the first B-corp Certified Tea Company in Canada, meeting the highest verified standards of environmental and social impact & performance in business. As a part of our social impact efforts a portion of every order supports our community enrichment programs to elevate women founders.
Shop All