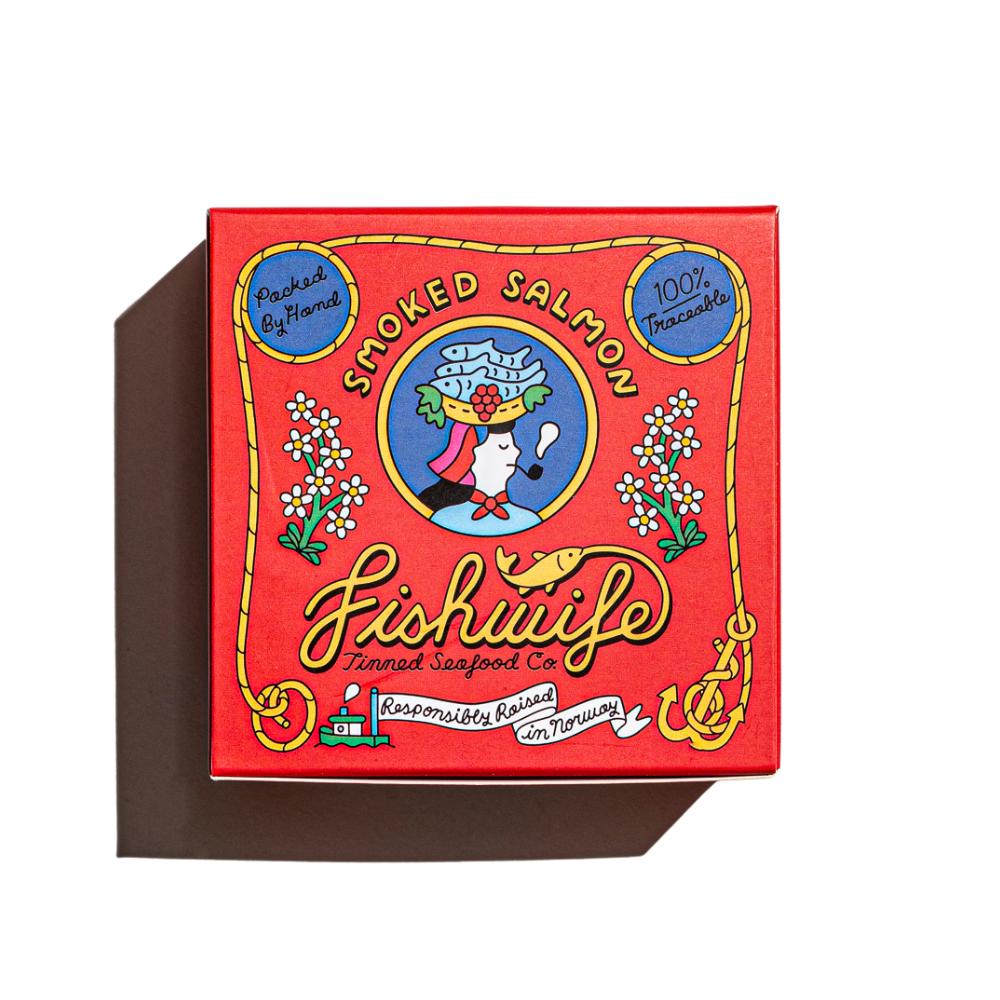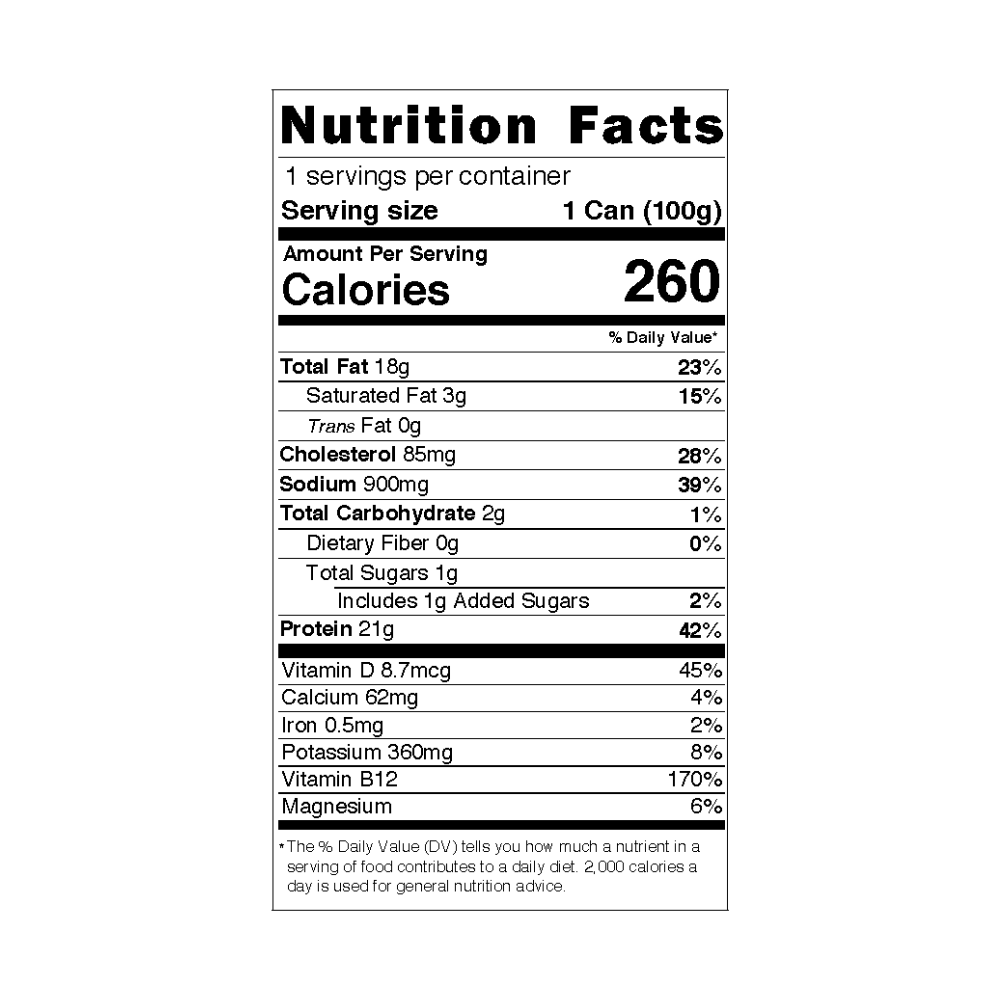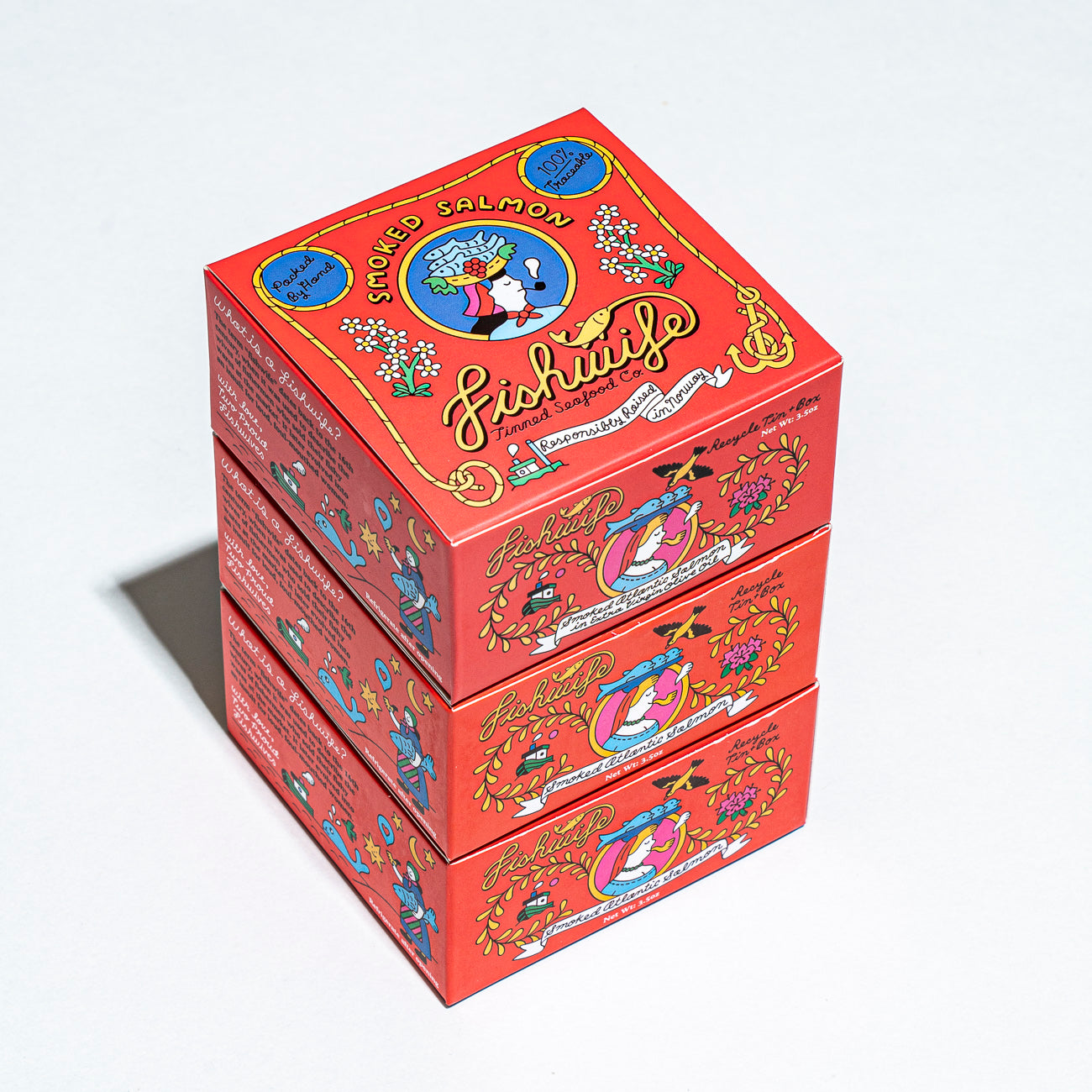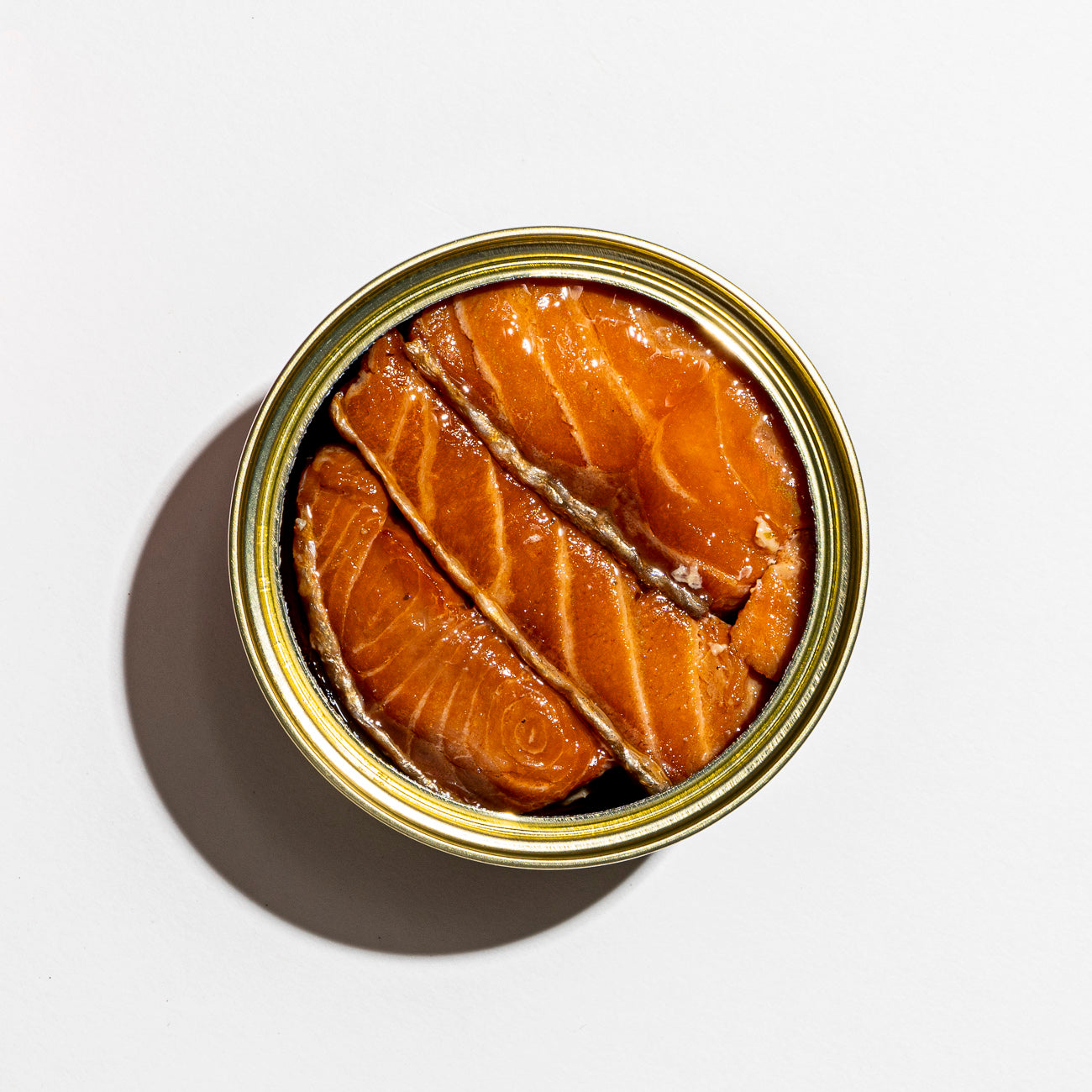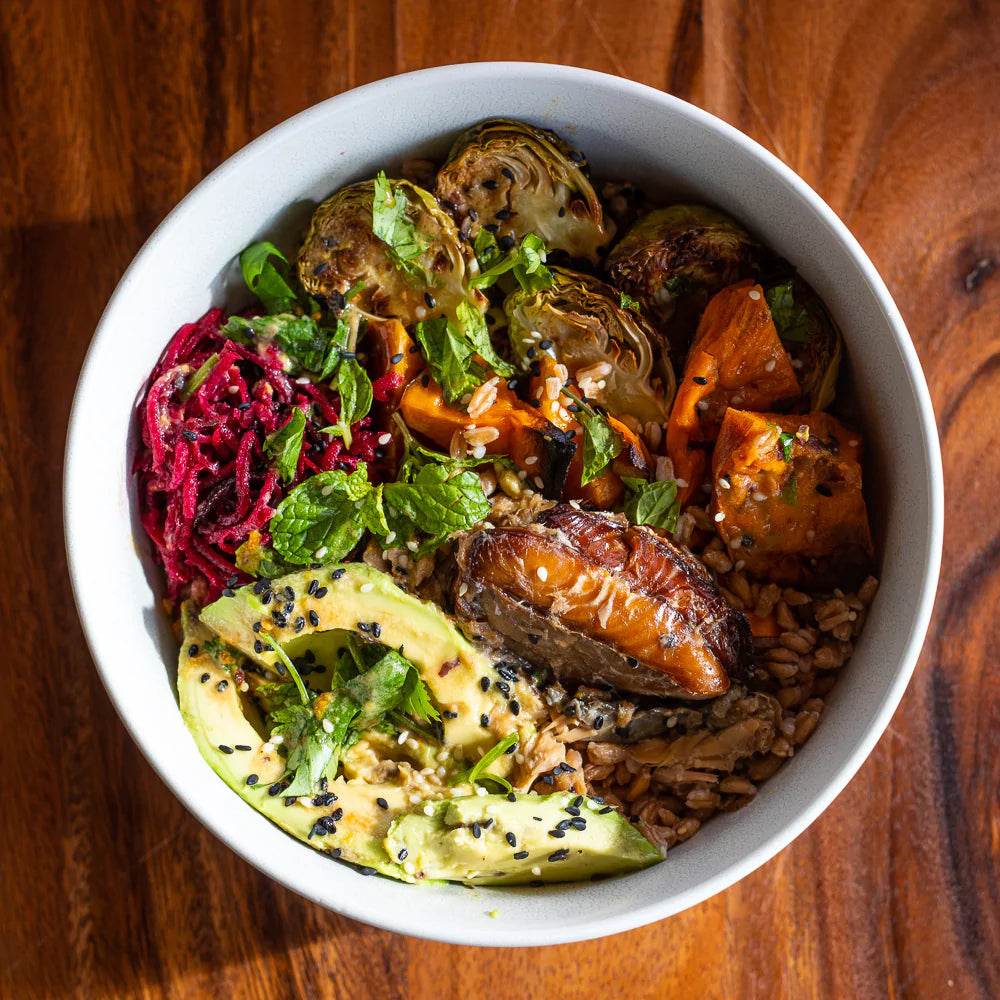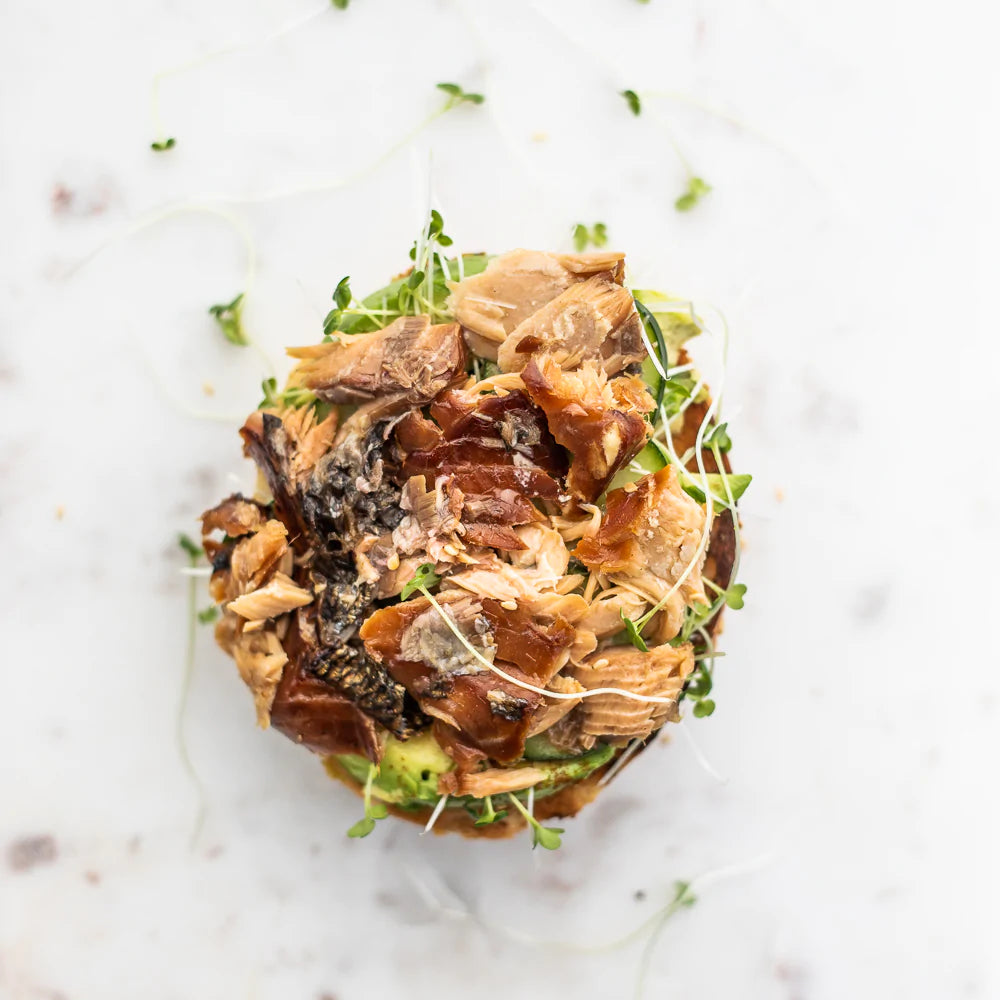 Our smoked Atlantic salmon is sourced directly from Kvarøy Arctic, the first finfish farm to carry the Fair Trade USA seal, and BAP, ASC and Global G.A.P. certification, smoked in small batches over a mix of beech, maple, and birch wood, and-packed, and canned by fifth-generation family-run cannery on the central coast of Washington. 100% traceable on the blockchain from egg to tin, fed a sustainable, nutrient-rich diet, and raised without antibiotics or chemicals.
Ingredients
Atlantic salmon (Fish), dark brown sugar, salt, garlic salt (sea salt, garlic, salt, modified corn starch, sugar, parsley, natural flavor, extractives of carrot).
Certifications
Certified Fairly Traded

Certified Fairly Traded

According to the most recently updated manufacturer information, this product is Fairly Traded certified by an accredited third-party agency.

Certified Fairly Traded
Attention
Please note that safety is our main priority. We require all brand partners to participate in recurrent verification processes to confirm existing information and actively report any updates to ingredients and/or production facilities. Please be sure to double check for certifications that satisfy your requirements, and read the product's label when you receive it, adhering to the manufacturer's guidelines.
How to Use
Eat in pasta, rice bowls, salads, with a baguette or crackers, or straight out of the tin!
Smoked Atlantic Salmon
Regular price
Sale price
$13.99
Unit price
per
Save 10% by subscribing to a monthly refresh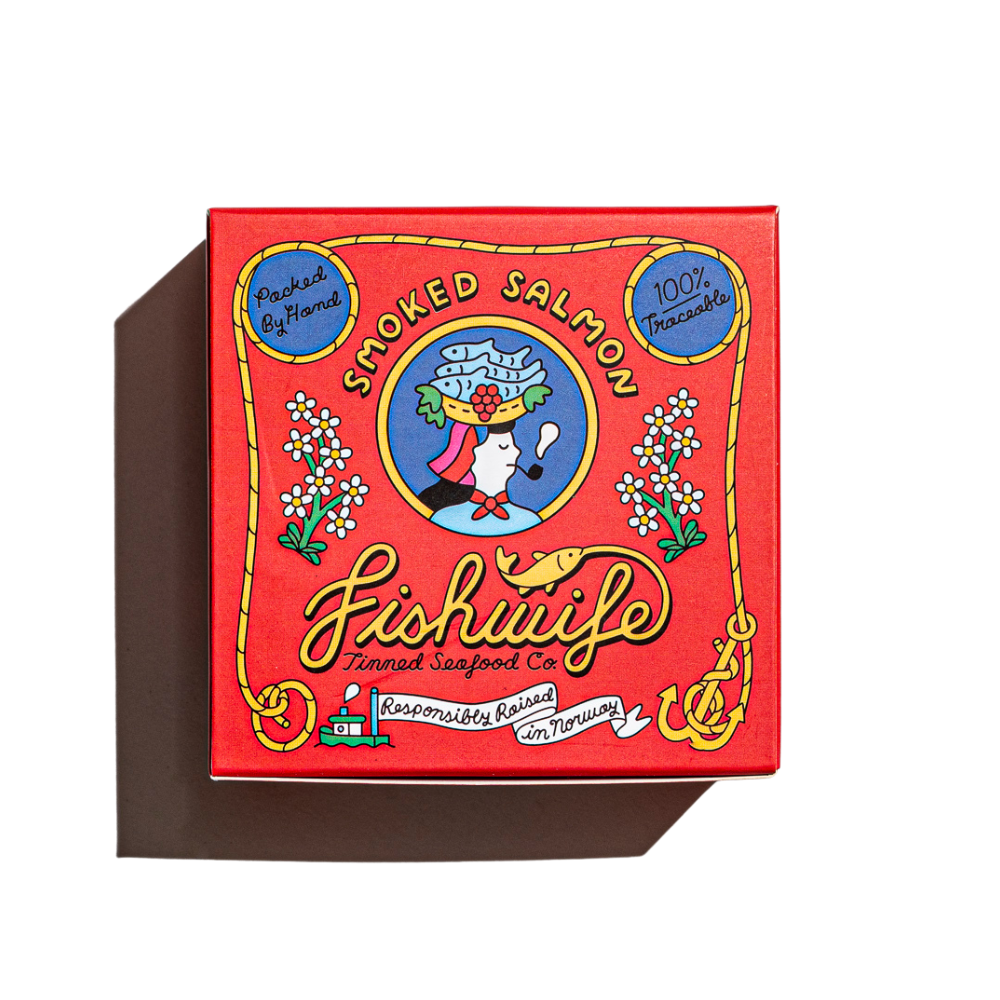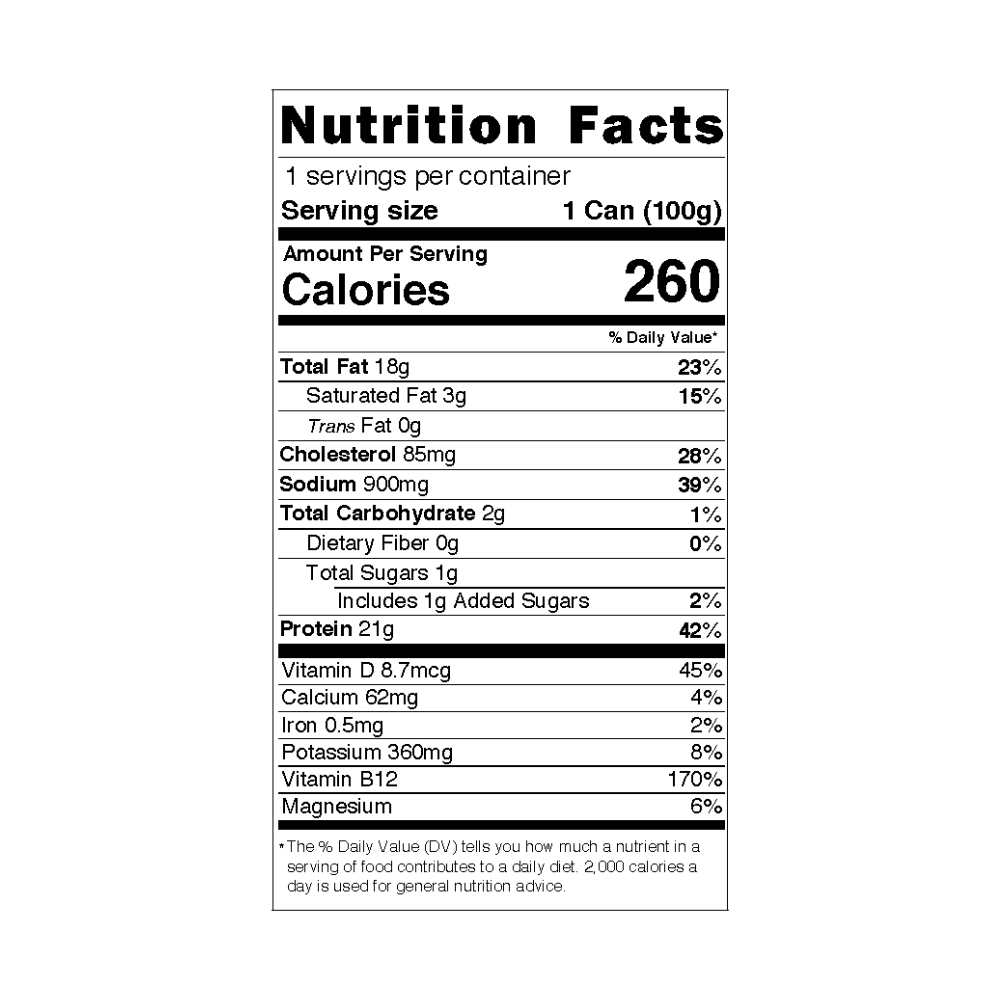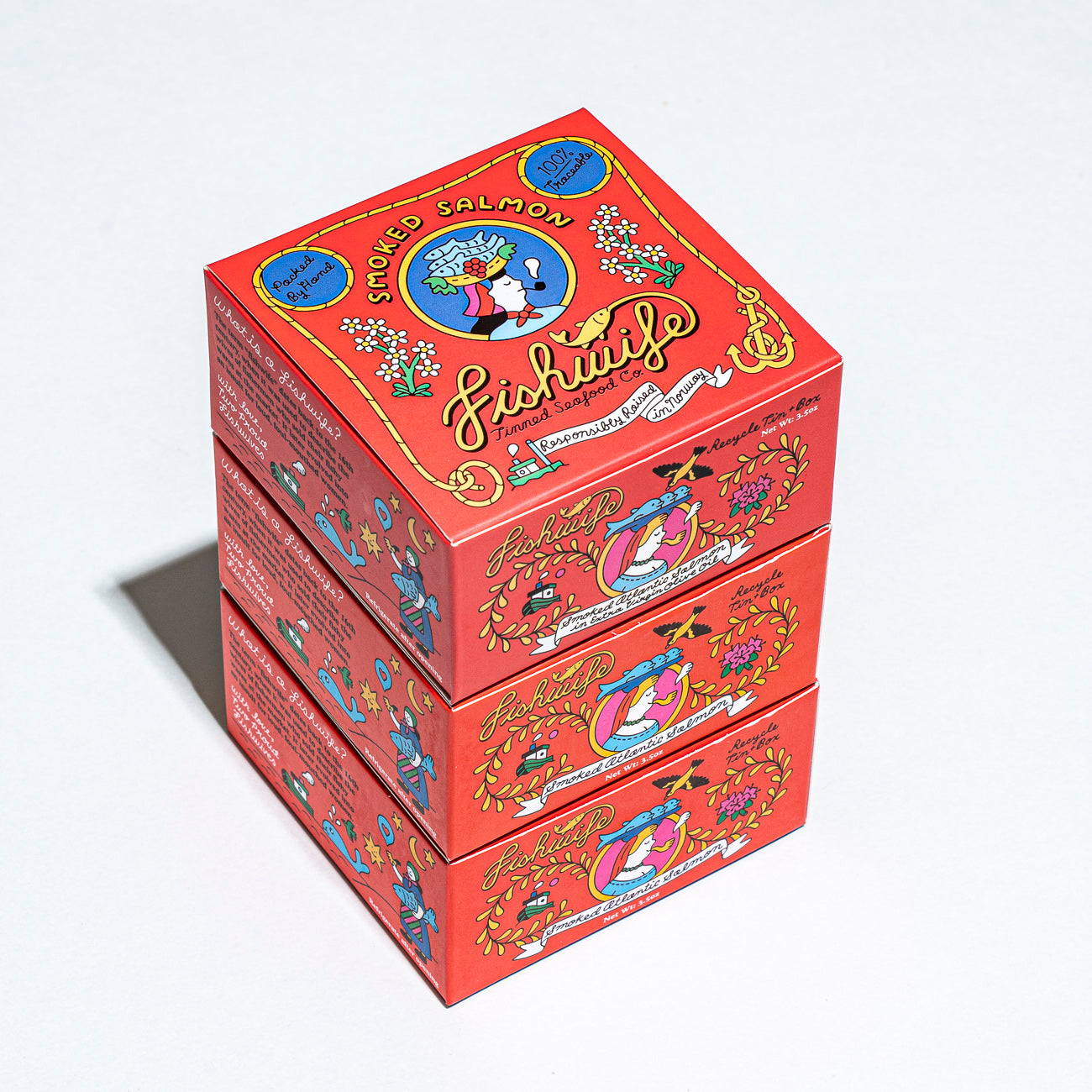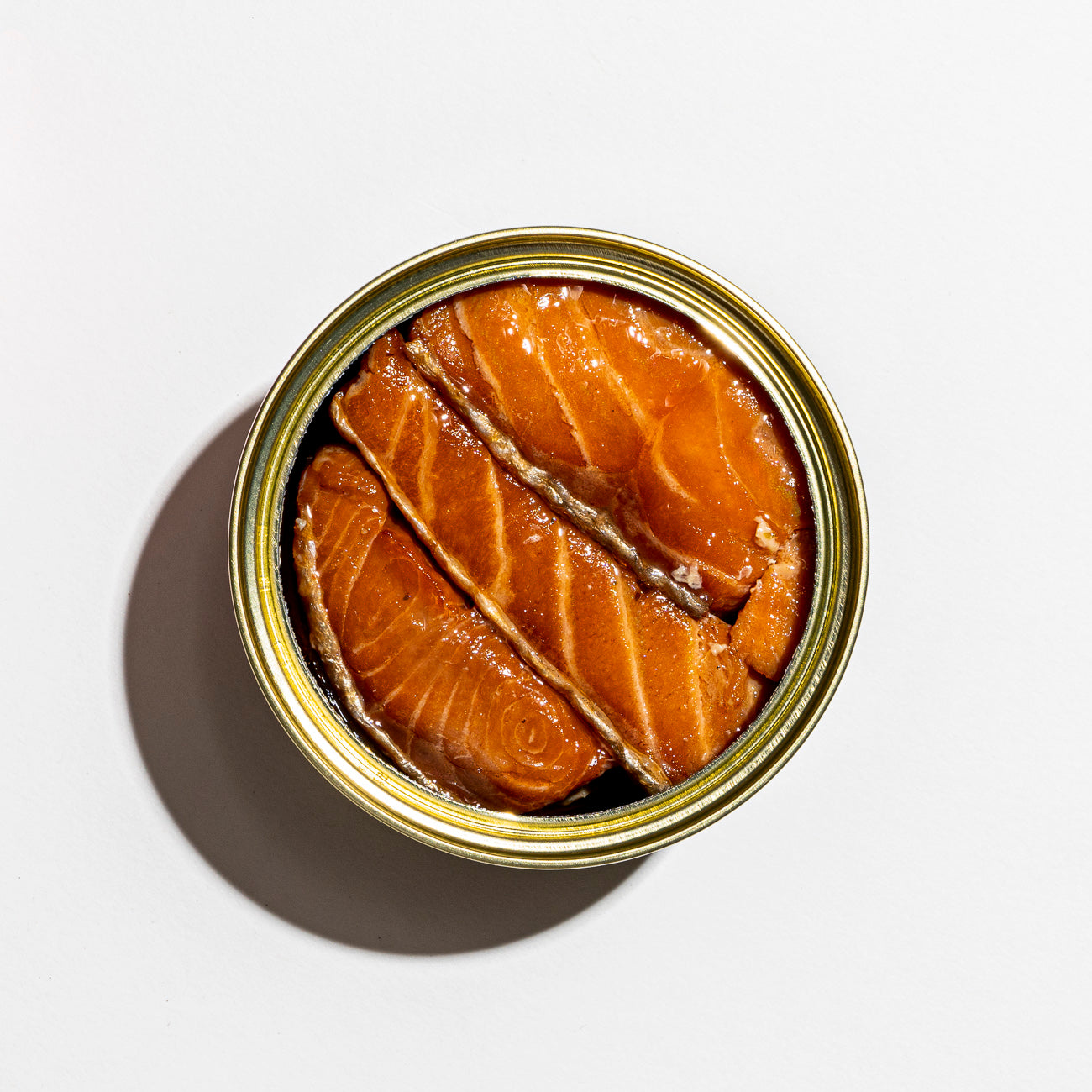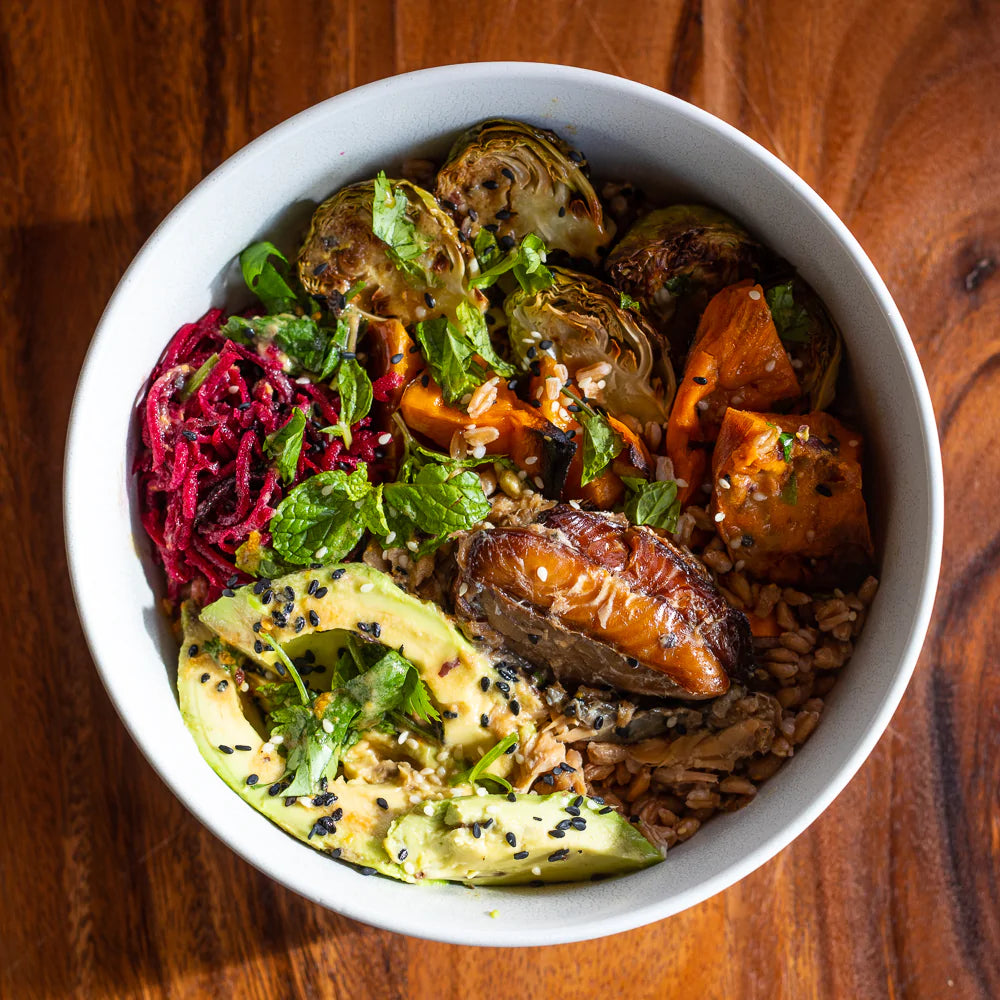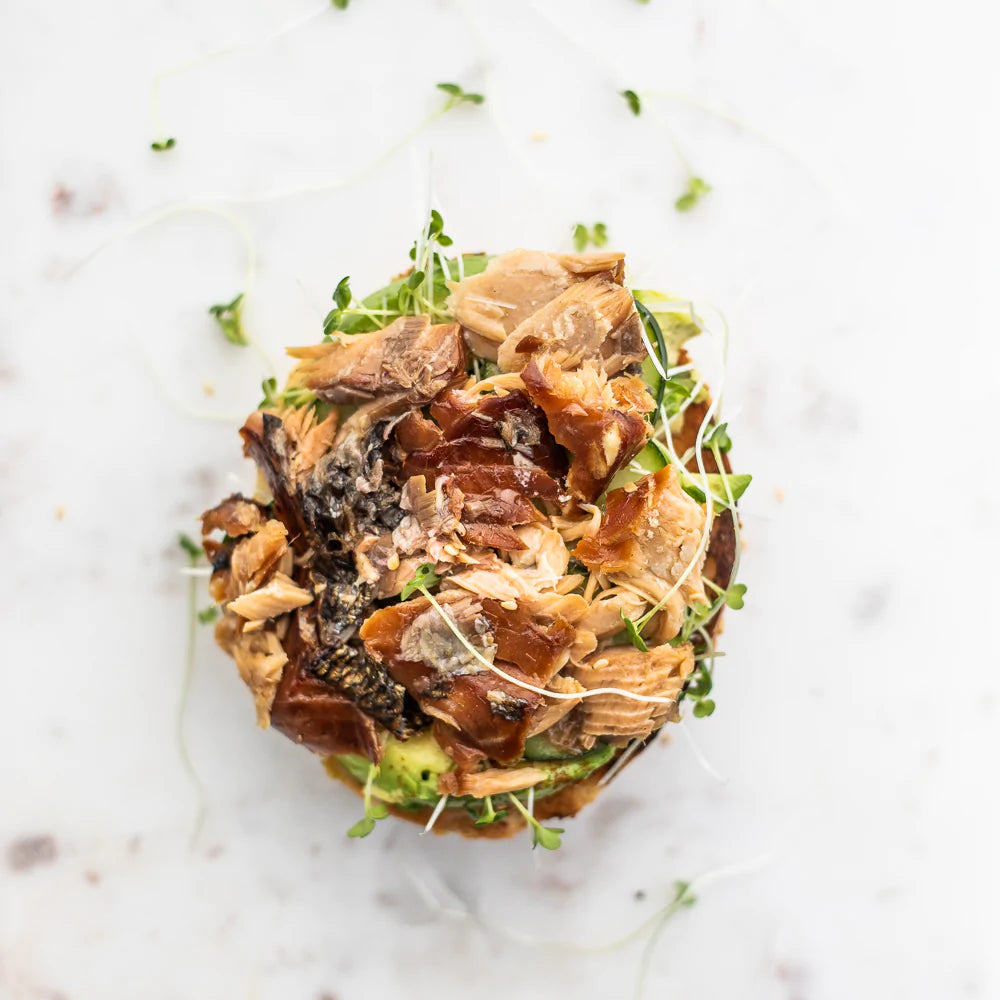 Tinned fish like you've never tasted.
Fishwife is a new female-founded and led food company aiming to make ethically-sourced, premium, and delicious tinned seafood a staple in every cupboard. We source from responsibly managed fisheries and aquaculture farms to bring the vibrance of conservas culture to the North American table. Featured in The New York Times, Food & Wine, Vogue, Vanity Fair, Refinery29, New York Magazine, Epicurious, Conde Nast Traveler, and other publications.
Shop All