Born in Italy, Greenomic's Sugo di Pomodoro line of pasta sauces are based on the award-winning recipe of the Italian Chef Francesco from Abruzzo and will turn your dishes into a genuine masterpiece of taste.
Ingredients
Ingredients: 100% ITALIAN TOMATO PURÉE, EXTRA VIRGIN OLIVE OIL, ONIONS, SALT, GARLIC, SPICES, TRUFFLE FLAVOR, SUMMER TRUFFLE (TUBER AESTIVUM VITT.)
Attention
Please note that safety is our main priority. We require all brand partners to participate in recurrent verification processes to confirm existing information and actively report any updates to ingredients and/or production facilities. Please be sure to double check for certifications that satisfy your requirements, and read the product's label when you receive it, adhering to the manufacturer's guidelines.
Sugo di Pomodoro al Tartufo
Regular price
Sale price
$8.50
Unit price
per
Save 10% by subscribing to a monthly refresh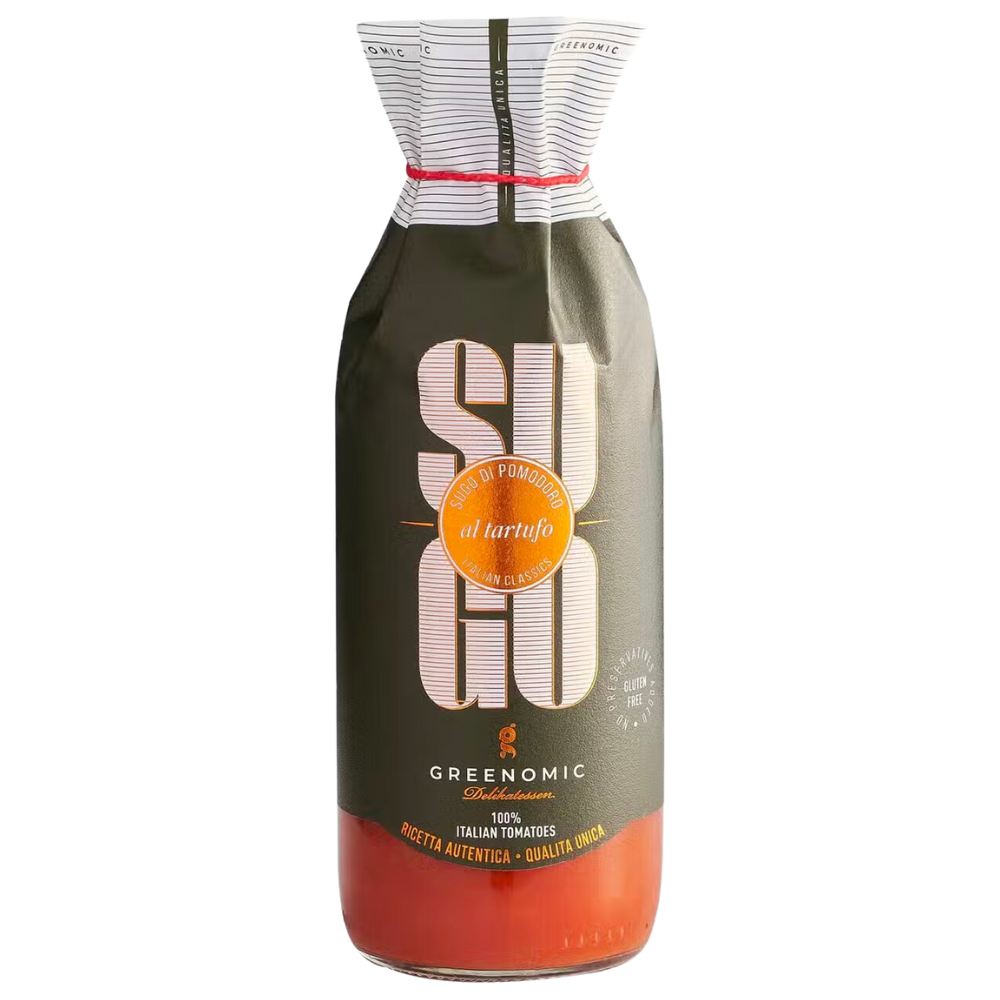 Whether it be our worldwide unique spaghetti, our refreshing basil and lemon fettuccine, our flagship Treccia d'Oro, or our award winning Sugo di Pomodoro pasta sauce collection, we take great pride in hand-picking authentic recipes to produce our traditionally handmade delicacies for you and your loved ones.
We stand with our name Greenomic which focuses on "Green" for the pure, first-class quality of our products along with the traceability of their origin AND "nomic" for a Gastronomic experience in the art and enjoyment of eating delicious food!
Shop All