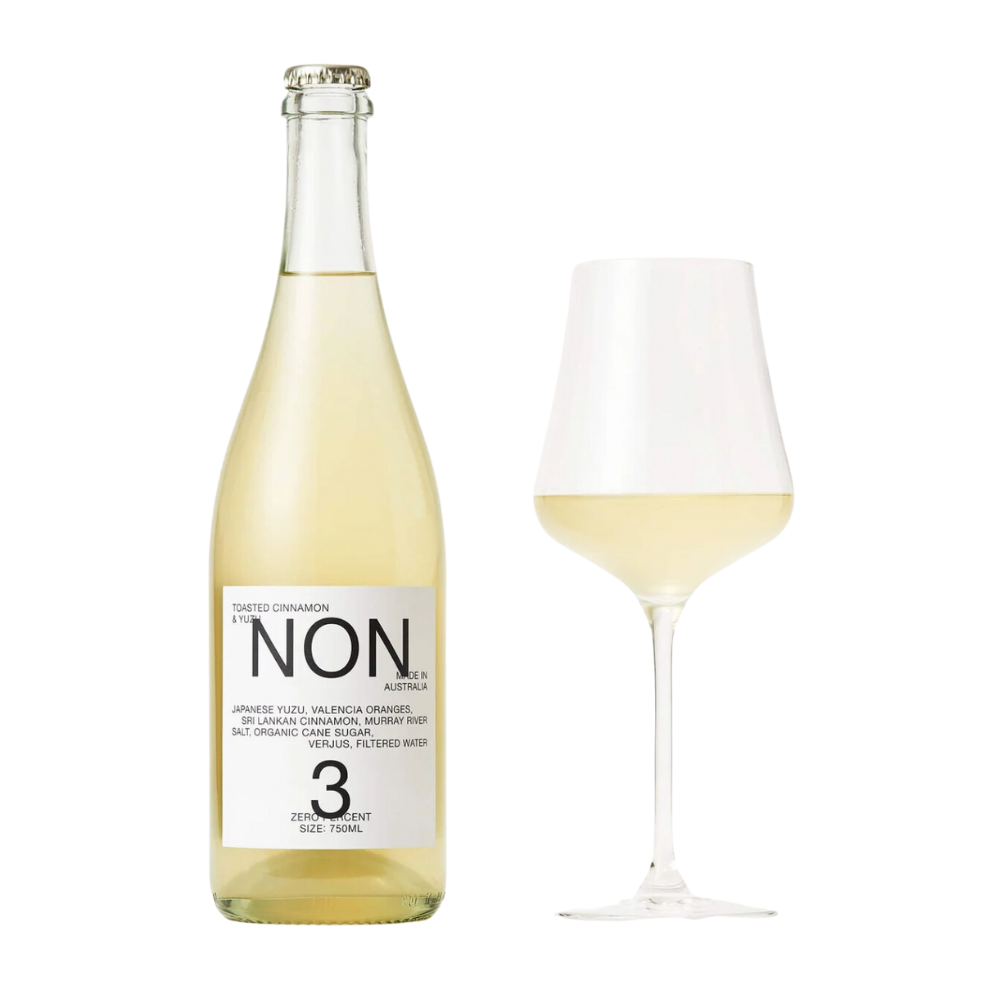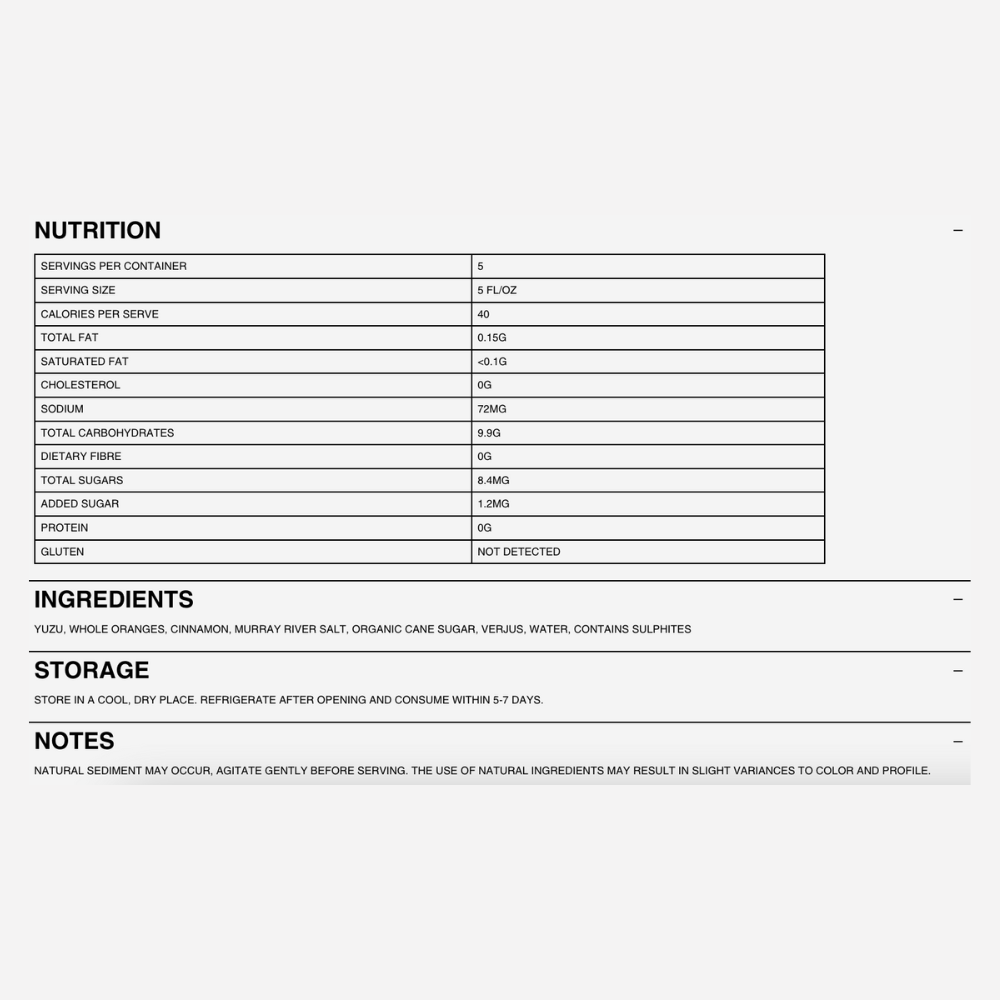 BRIGHT, TART & BALANCED WITH A SAVORY UNDERTONE
Allergen Details
Top 8 Allergen-Free

Top 8 Allergen-Free

Top 8 Allergen-Free means that the product does not contain any of the following allergens: Tree-Nuts, Milk, Soy, Wheat, Shellfish, Fish, Coconut, Egg, Peanuts.

Top 8 Allergen-Free

Top 9 Allergen-Free

Top 9 Allergen-Free

Top 9 Allergen-Free means that the product does not contain any of the following allergens: Tree-Nuts, Milk, Sesame, Soy, Wheat, Shellfish, Fish, Coconut, Egg, Peanuts.

Top 9 Allergen-Free
Lifestyle Details
Vegan

Vegan

According to the most recently updated manufacturer information, this product is Vegan - does not contain animal products. Please note that additional lifestyle preferences, other than the ones already listed, may apply - so make sure you check the remaining product details.

Vegan

Vegetarian

Vegetarian

According to the most recently updated manufacturer information, this product is Vegetarian - does not contain meat, poultry and seafood. Please note that additional lifestyle preferences, other than the ones already listed, may apply - so make sure you check the remaining product details.

Vegetarian

Halal

Halal

According to the most recently updated manufacturer information, this product is Halal - permissible according to Islamic law. Please note that additional lifestyle preferences, other than the ones already listed, may apply - so make sure you check the remaining product details.

Halal
Ingredients
Japanese Yuzu, Valencia Oranges, Sri Lankan Cinnamon, Murray River Salt, Organic Cane Sugar, Verjus, Filtered Water.
Attention
Please note that safety is our main priority. We require all brand partners to participate in recurrent verification processes to confirm existing information and actively report any updates to ingredients and/or production facilities. Please be sure to double check for certifications that satisfy your requirements, and read the product's label when you receive it, adhering to the manufacturer's guidelines.
How to Use
STORE IN A COOL, DRY PLACE. REFRIGERATE AFTER OPENING AND CONSUME WITHIN 5-7 DAYS.
Toasted Cinnamon & Yuzu
Regular price
Sale price
$31.72
Unit price
per
Save 10% by subscribing to a monthly refresh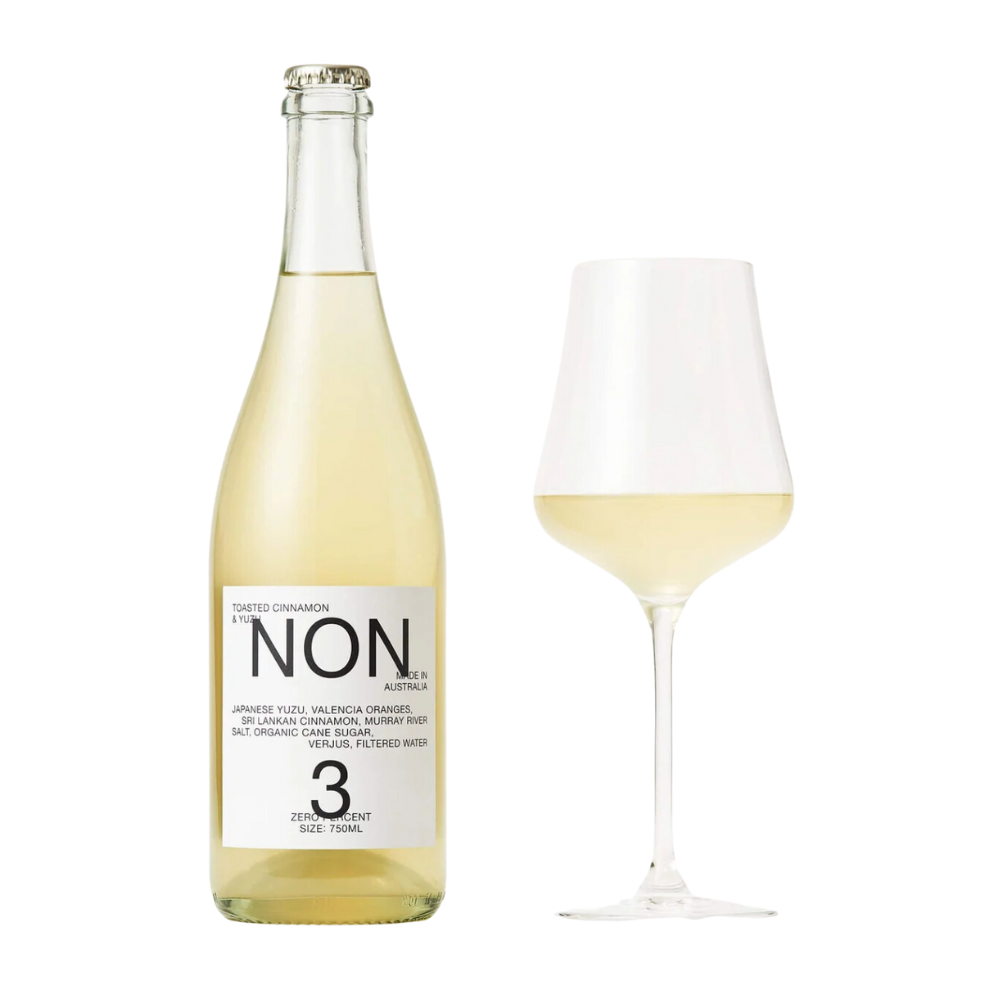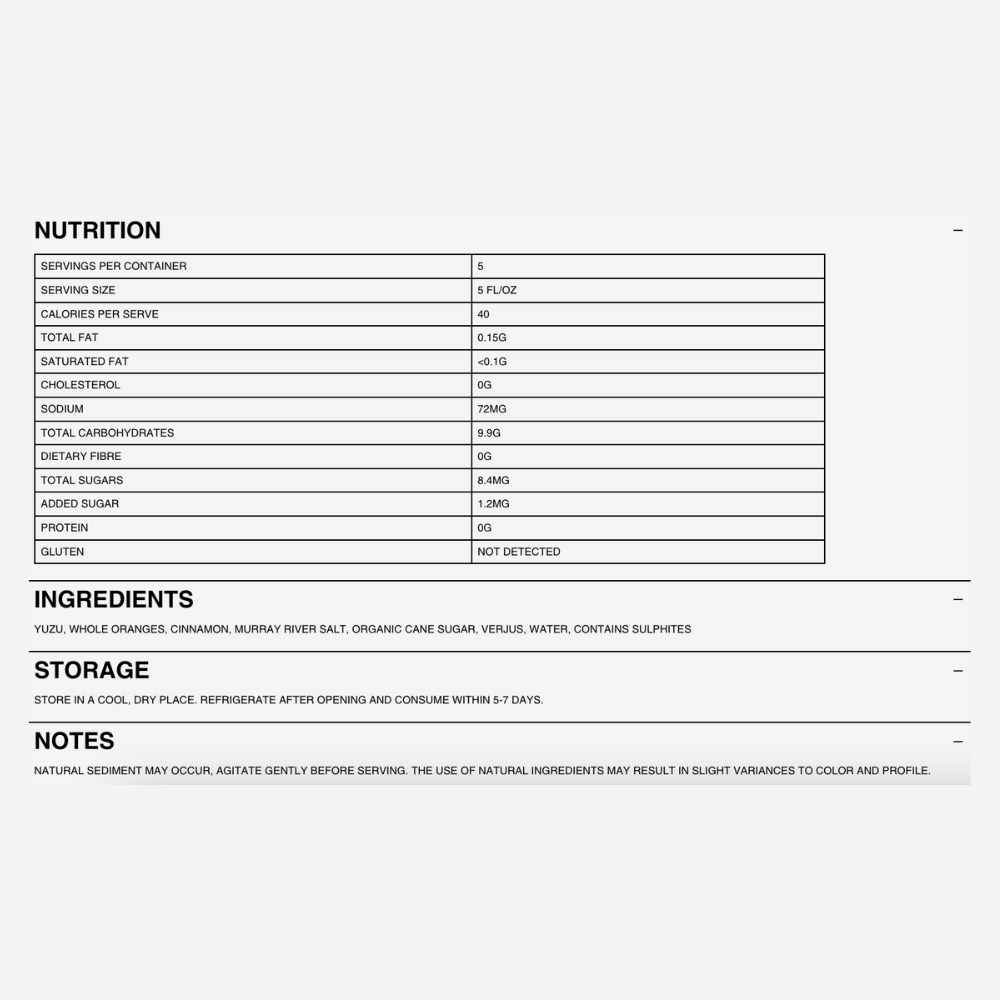 REDEFINE THE WINE OCCASION USING THE NATURAL WORLD, WITH MULTIDISCIPLINARY TECHNIQUES TO PRODUCE THE FUTURE OF DRINKS
Welcome to the world of NON, loved by world-famous chefs, restaurants, bar owners, and self-proclaimed foodies from around the globe. Founded by, Aaron Trotman, a serial entrepreneur and foodie on a mission to create the future of drinks, NON is an intricate balancing act of flavour built from the ground up with key notes of floral, tannin, salinity & acidity and a bold, minimalist.
Shop All